How to Create Instagram Worthy Coffee Table Styling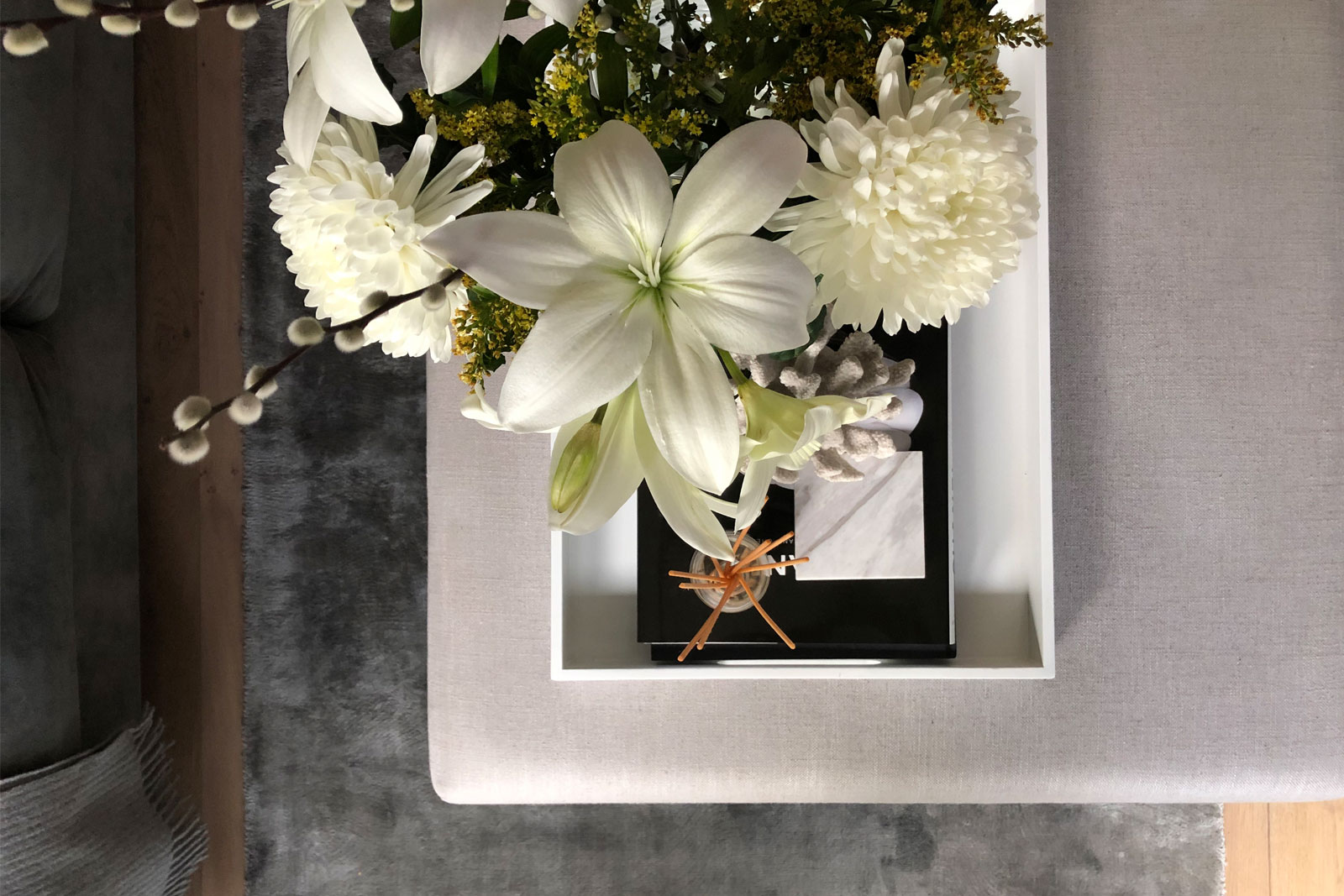 Coffee table styling is subjective to each person's individual taste. However, there are some principles that can be used for any table – whether it be circular, square, traditional or modern.
Everyone's style is different, but one thing we all have is a coffee table. (Well, most of us anyway!) For what can be the focal point in a room, you want it to be styled to a high quality. When it comes to coffee table styling, of course you want to achieve that Instagram worthy look.
You need to balance your coffee table styling with the aesthetic of the room. You can achieve this through accenting colours or opting for certain patterns or shape motifs.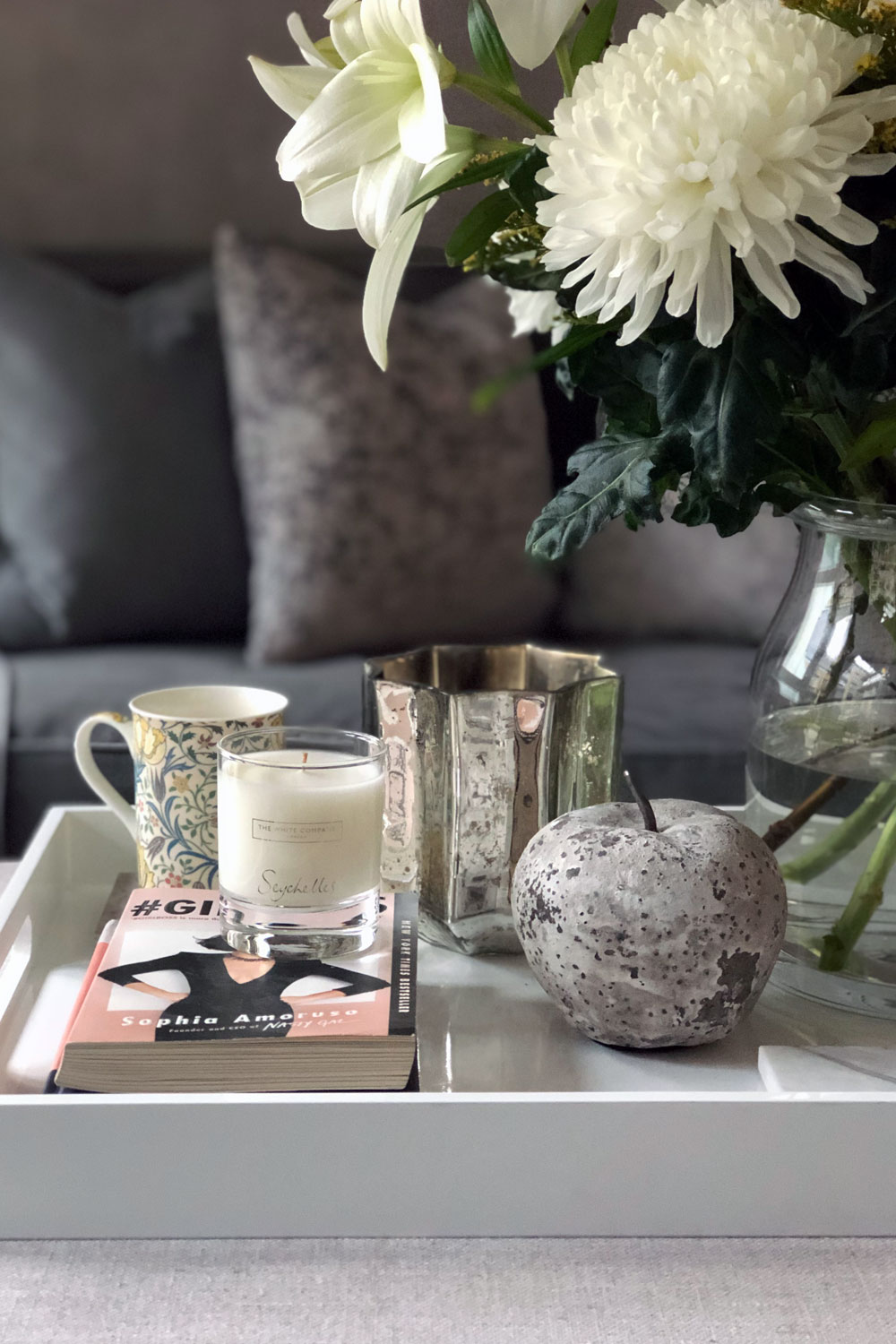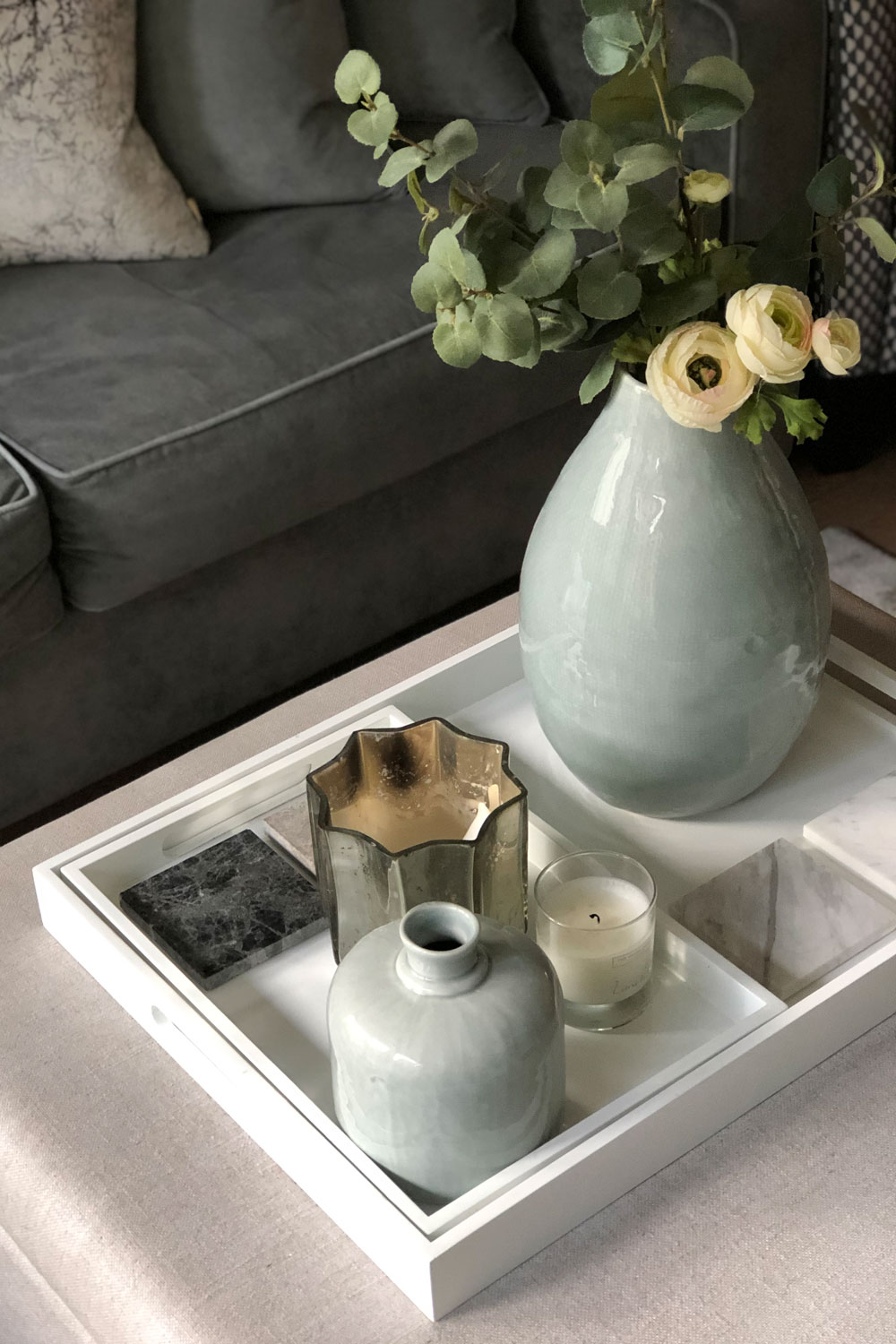 I normally believe that less is more when it comes to my coffee table, however this factor is changeable for each person. If your coffee table is purely decorative, then you can dress it as much as you like. You need to work with the aesthetic of your room though. If you have a really simple interior, then a busy table will look out of place and messy. You have to balance the aesthetic of your coffee table styling to that of your room. Do this through accenting colours or perhaps opting for certain shape motifs, to tie your interior together.
Turn your coffee table styling into a reflection of you. Add in 2 or 3 little trinkets or things that are really personal to you.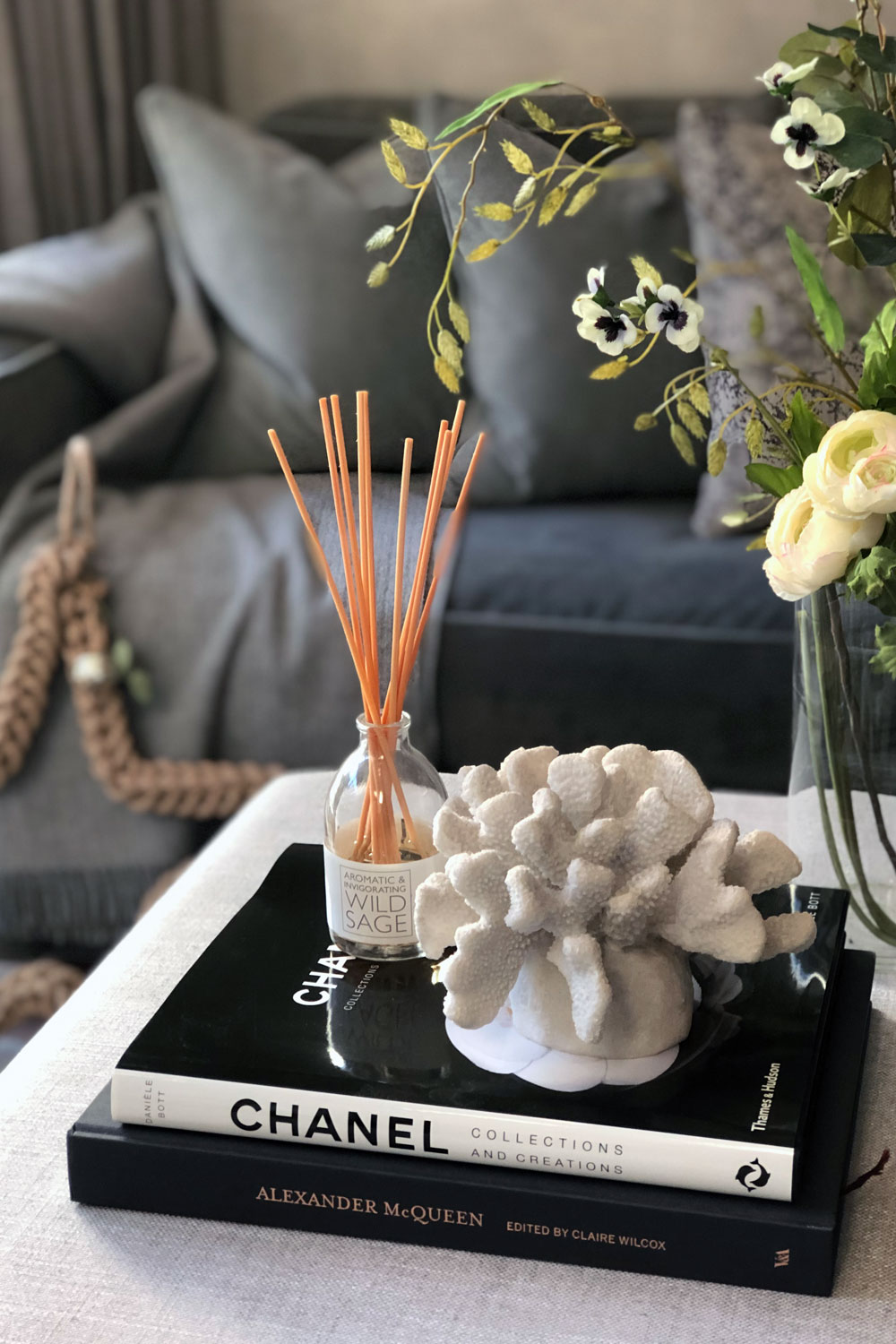 So here are the principles to help you achieve that Instagram worthy coffee table styling:
1. Create Varying Heights
If everything in your design is same height, then your table risks looking 'flat' to the eye. Displays with various heights are more pleasing to look at. You do need to be aware of how varied you become, as you don't want to block anyone's view.
A subtle way of achieving this is by stacking books to display other items – such as a dish or decorative object. Other ways of achieving this is to use different sized or shaped candles, ornaments or flowers.
2. Books
Books are a great way to tie your coffee table styling into the colour scheme of your room. Simply pick books where the colour appears on the cover. This works the same with patterns. For example, for a scheme that incorporates blush pinks, you might choose to display #GIRLBOSS  by Sophia Amoruso.
If you're scheme uses geometrics or stripes, then Chidera Eggerue's What a Time to Be Alone would work well. If you are looking for a neutral book, then Tom Ford by Tom Ford is popular amongst Instagram styling, as well as The Little Book of Chanel. 
3. Something from Nature
This is another great way to achieve varying height. Flowers and foliage can add colour and texture, whether real or fake. It is also possible to find an arrangement to fit with any scheme. You could choose to go with a bouquet, a houseplant, a hard to kill succulent, they all make your coffee table styling come alive. They are also really easy to switch to achieve different seasonal looks.
4. Personal and Decorative Touches
Everyone's home reflects their personality. A coffee table is usually in the living room that, by definition, is lived in. Therefore, you want to turn your coffee table styling into your coffee table styling.  Add in 2 or 3 little trinkets. Things that are personal to you. A small dish, an ornament, pretty much anything that will show your personality.
5. A Candle
I adore a good candle, and this is the perfect place to put one. It can add ambience to a room, whether that's through its soft lighting or scent. It is a really simple way to add elegance to your coffee table.
One of my favourite candles is the White Company Lime and Bay Candle. Although I think this is currently out of stock, they do have other products in this scent to choose from.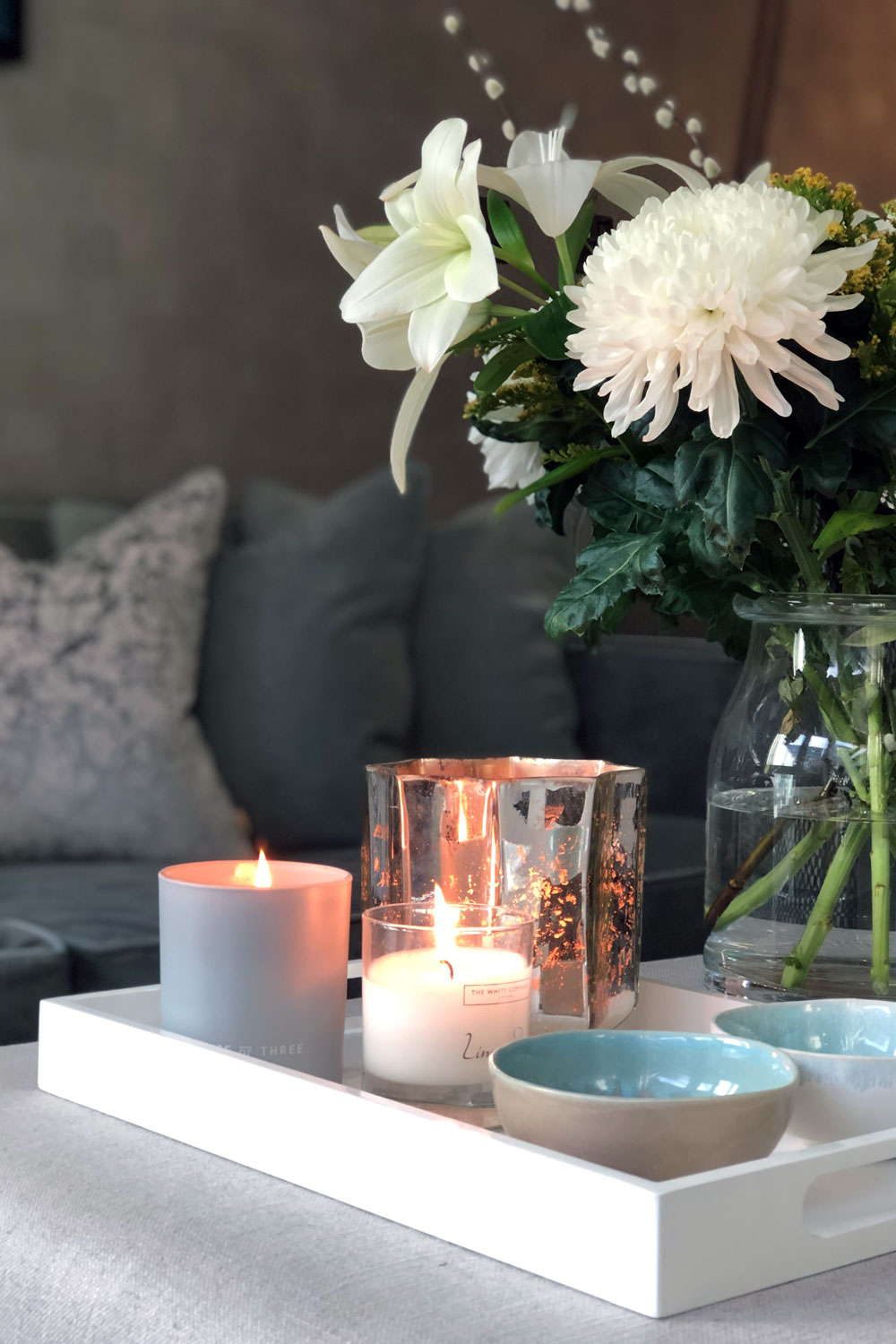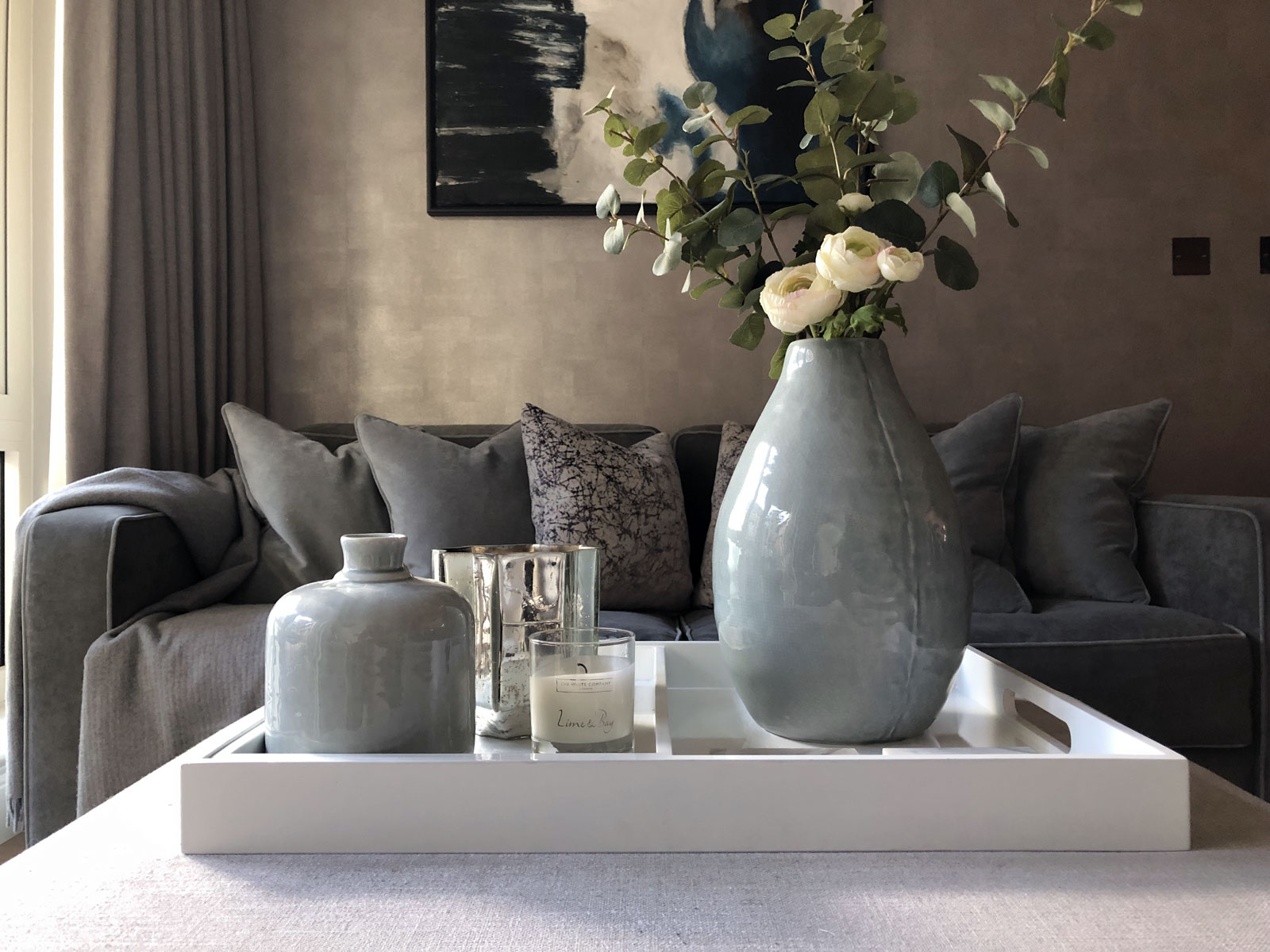 Books are a great way to tie your coffee table styling into the colour scheme of your room. They are also a way to subtly create varying levels.
If you create your coffee table styling and it still looks like a random assortment of items, then a good idea is to collate your objects using a tray. By artfully arranging items onto a tray, you suddenly create a design that has purpose. It also makes it easy to remove if you want to use the table.
Shop the look that we've created, using an ottoman table – we've opted to use faux flowers: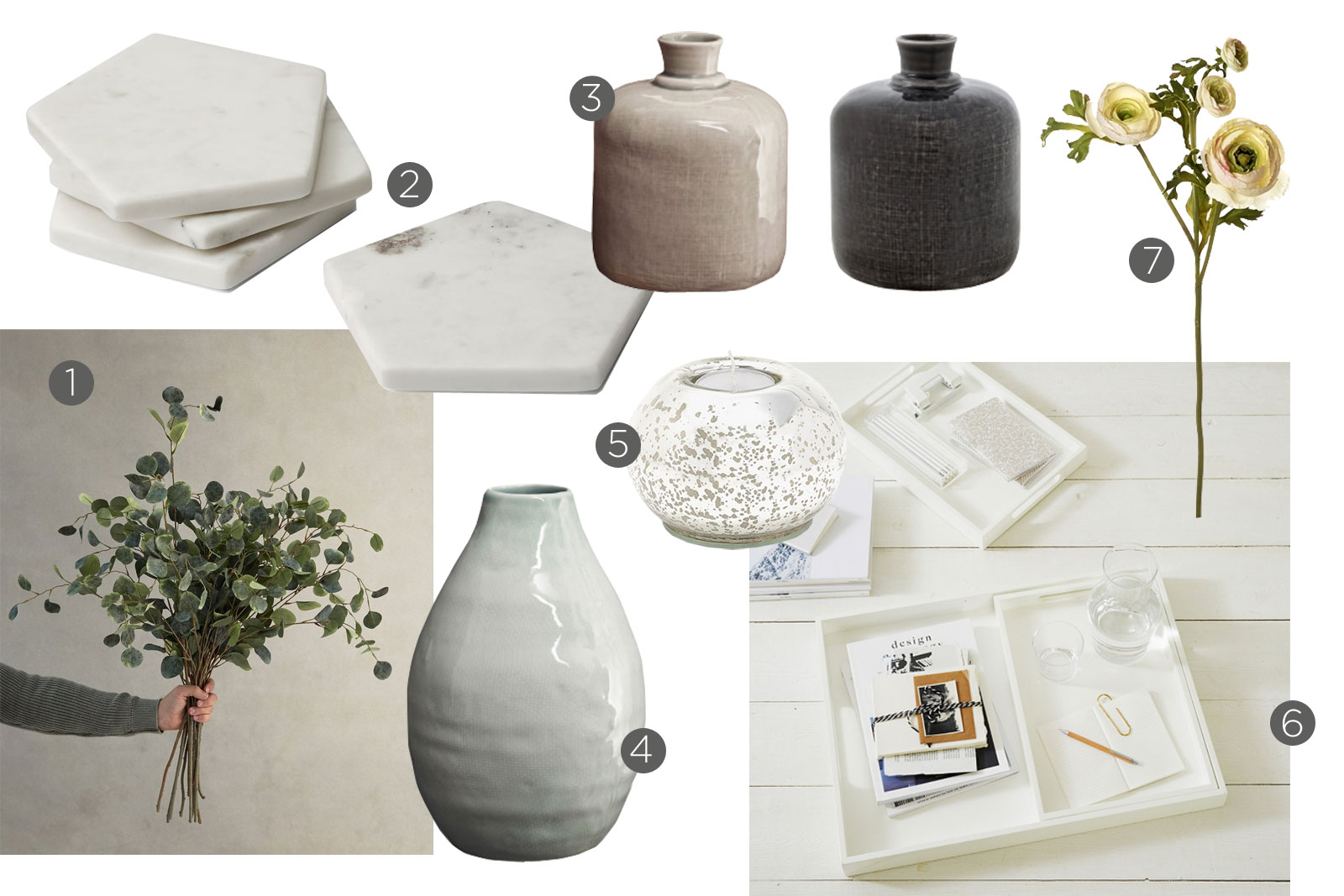 1.Eucalyptus,  2. Marble Coasters,  3. Medicine Bottle Vase,  4. Teardrop Vase,  5. Mercurised Tealight Holder,  6. White Lacquer Trays,  7. Ranuncula Stem
So, to gain your Instagram worthy coffee table styling, you just have to follow these 5 simple principles. They can be applied to any interior, any style, as busy or simple as you choose. You just switch out the items I've used for ones that suit your scheme. Furthermore, all the items can be easily switched to stay on trend, allowing you to maintain that high end 'Instagram' quality.
Disclaimer – We always endeavour to credit the correct and original source of every image that we use. If you think that this credit may be incorrect, then please contact us at info@houseofthree.co.uk