Come with me on our first visit to Millbridge Court
Following my engagement in March, we started on our own wedding planning journey. And what does that start with? Wedding Venue Searching of course. I always promised you that I would bring you with me every step of the way. And so although a little later now, welcome to the first Vlog, and a trip to Millbridge Court.
I'm actually not sure how to put my seatbelt on whilst holding this camera. These vloggers are seriously skilled people, me not so much.
Following our engagement on the 4th March, we've been taking the planning process one step at a time. So the only thing we decided within the first couple of weeks of being engaged, was that we wanted to get married in the UK. Although I'm familiar with almost every wedding venue this country has to offer – I still wanted to search. I guess so I could feel like every other bride might after just getting engaged. And I couldn't think of a better place to start than with a little search on the WONDERFUL Coco Wedding Venues. Which also features the wonderful Millbridge Court. One of our already shortlisted venues.
For any of you that aren't familiar with our engagement story, you can read about it here. But I promised from the very beginning that I would be taking you on our wedding planning journey from start to finish. And so here's the start. We vlogged our first wedding venue visit to Millbridge Court. And yes, we. Because although I like to chat, chat and well chat. Josh is much better with a camera than I am. And, he's also an editor. So it was very much a joint effort. Forgive my rambling, and forgive my umm'ing, and well just bear with me. I hope you like it.
It's great to be here on such a sunny day, and realising that it could be me walking down that aisle.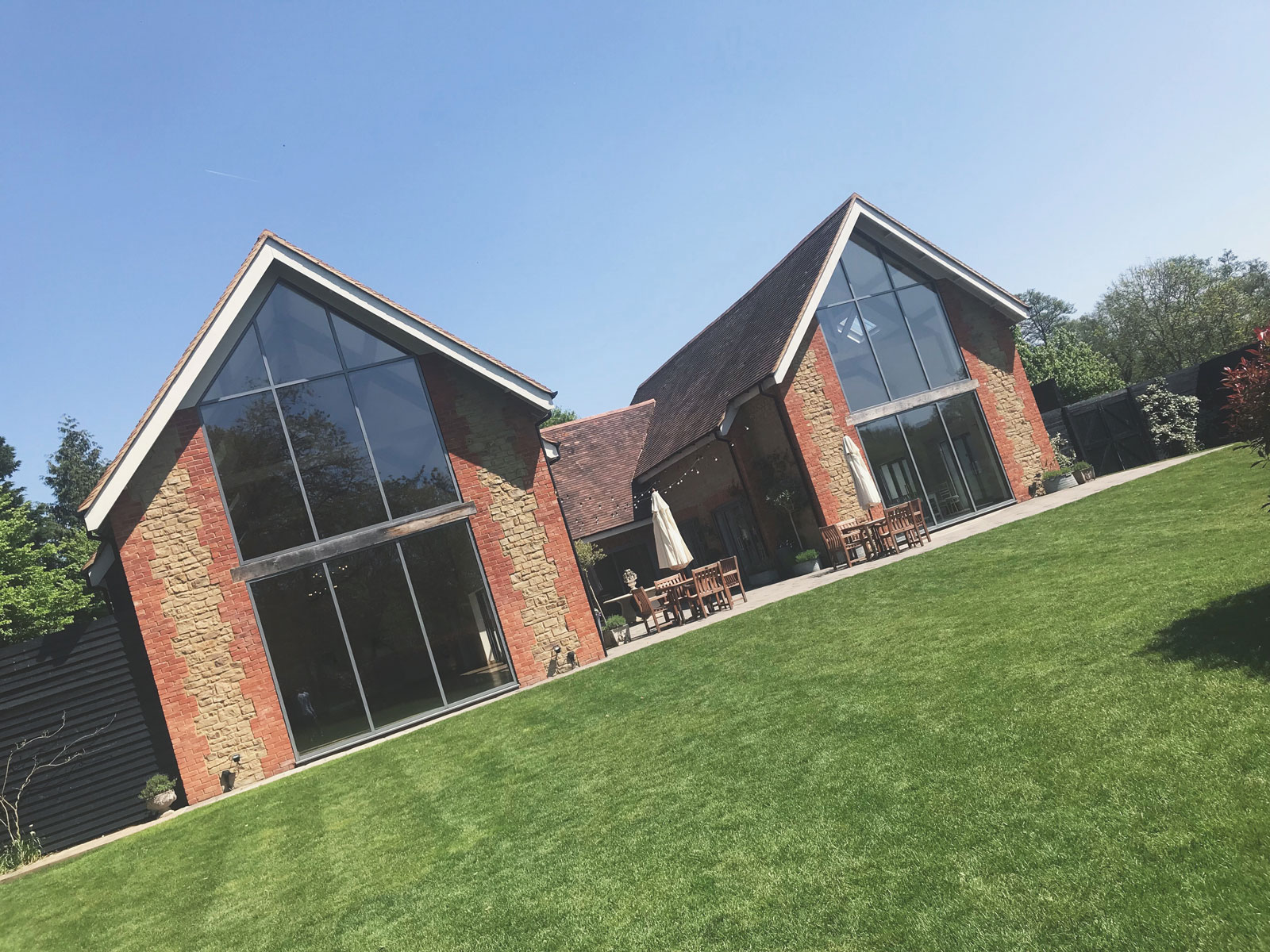 Millbridge Court FAQs
Just in case I didn't answer everything that you wanted to know in the Vlog. Here is a list of questions and answers that I asked whilst we were there.
Q. How many guests can the venue hold? 
A. 150 for both the ceremony and the wedding breakfast. With a maximum of 200 for the evening reception.
*TIP – It is important that you know how many guests the venue can hold prior to visiting. If it's way over your estimated numbers, there will be too much wasted space. If the numbers are lower, you don't want to have to cut your guest list in half. Do your numbers research before visiting any venue.
Q. Is there any onsite accommodation for the guests? 
A. Yes – there are 7 rooms in the main venue sleeping 14 people, and there is a cabin in the secret garden for the Bride and Groom. All accommodation is included within the wedding package, and is for the night of the wedding only.
Q. What time can I access the venue to start getting ready? 
A. From 9am on the day of your wedding. There is a bridal changing suite at the venue, with five hair and makeup stations and a screen for you and your maids to get changed behind.
Q. What time does the party have to end?
A. 12 Midnight.
Q. Is there an opportunity to extend the late night license further?
A. Unfortunately not. The latest the party can finish is 12 Midnight.
Q. Do we have to use preferred suppliers? 
A. Other than our in house caterers, Kalm Kitchen, it is up to you which suppliers you would like to choose.
Q. Would the venue be exclusively ours for the time we are there? 
A. Yes – the venue will be all yours.
Is there anything else to know?
The venue is licensed for outdoor civil ceremonies under their permanent arbor structure. Only real petal confetti is allowed. And unfortunately due to neighbouring residences, no fireworks are allowed. Although don't let that put you off. The venue is not overlooked by anyone during the ceremony, wedding breakfast or evening reception. So although no fireworks are allowed, you still feel as though you could be in the middle of nowhere.
Remember that all of the questions I asked can also be applied to any other wedding venue visits too.
Disclaimer – We always endeavour to credit the correct and original source of every image that we use. If you think that this credit may be incorrect, then please contact us as info@houseofthree.co.uk