Here's how I've styled my home this Christmas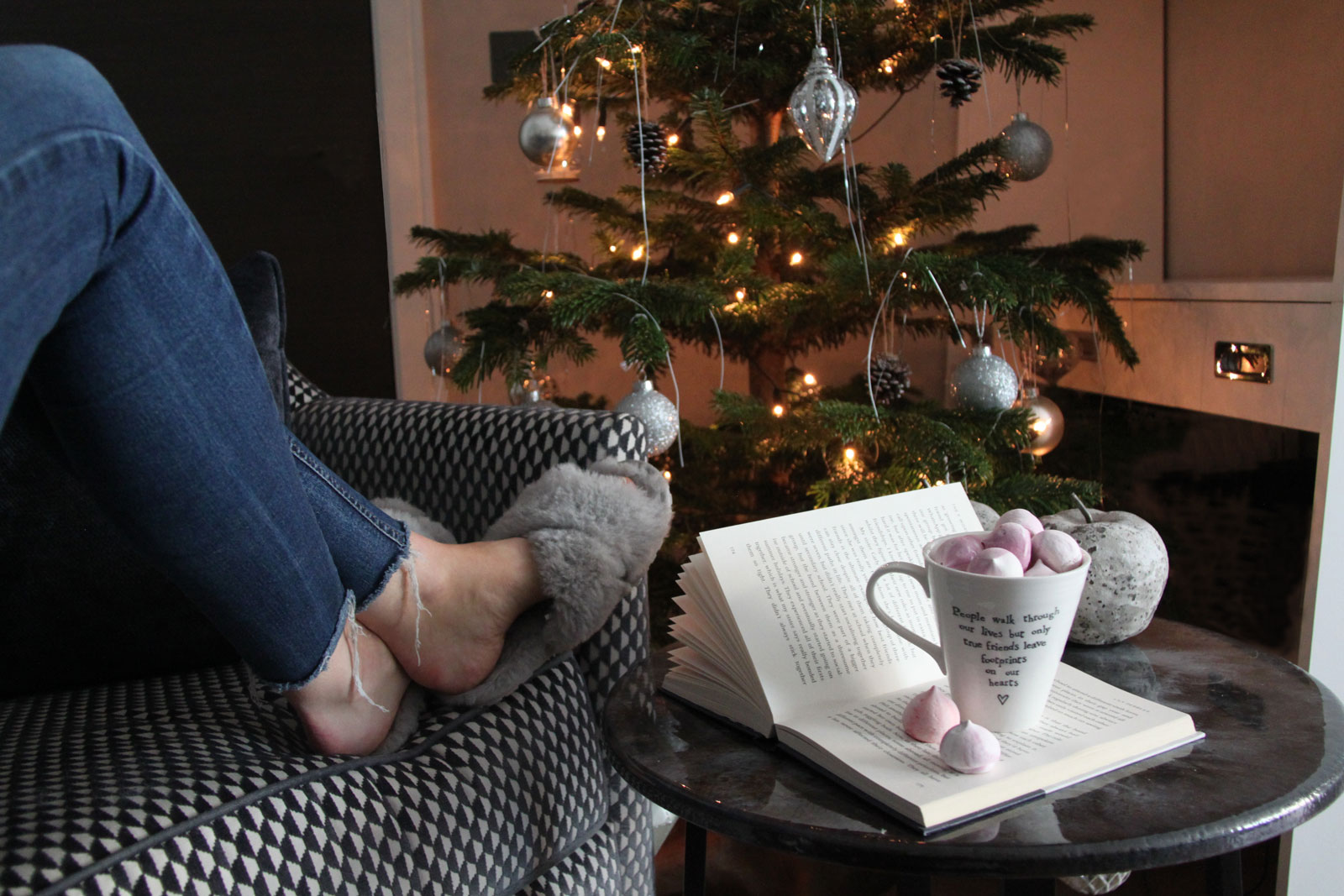 It is so close to Christmas now, I thought that it was more than acceptable to start talking about it on a daily basis. Yes?! As this is also my first Christmas with a blog too, I thought I'd show you how I styled my home this Christmas.
Christmas calls for decorations everywhere. Doesn't it? Although I have to admit that this year hasn't been my A Game in terms of Christmas Decorations. But seeing as it is the first year with a blog, you won't know what it was like last year. So I thought I'd show you how I styled my home this Christmas anyway. And well, hope that you like it!
First of all, I'd like to start with our Christmas Tree. Because IT WAS A BARGAIN. I don't know about you, but we always have a real tree. We usually go out to the country to pick one up from somewhere. And our standard 5ft-er usually costs us about £50. This year, with such limited time, we just knew we wouldn't have time to go and pick one up together. And so I started looking online…
The best one I found was from Patch Plants. Although their delivery time slots to our area were limited, so I continued looking. One morning I got an email through from Homebase. I have to say, I usually just delete them. And as I was swiping left, I just noticed, '6ft Christmas Tree for £12.99' in the subject title. So I quickly swiped back right.
We bought our 6ft Christmas Tree this year for just £12.99!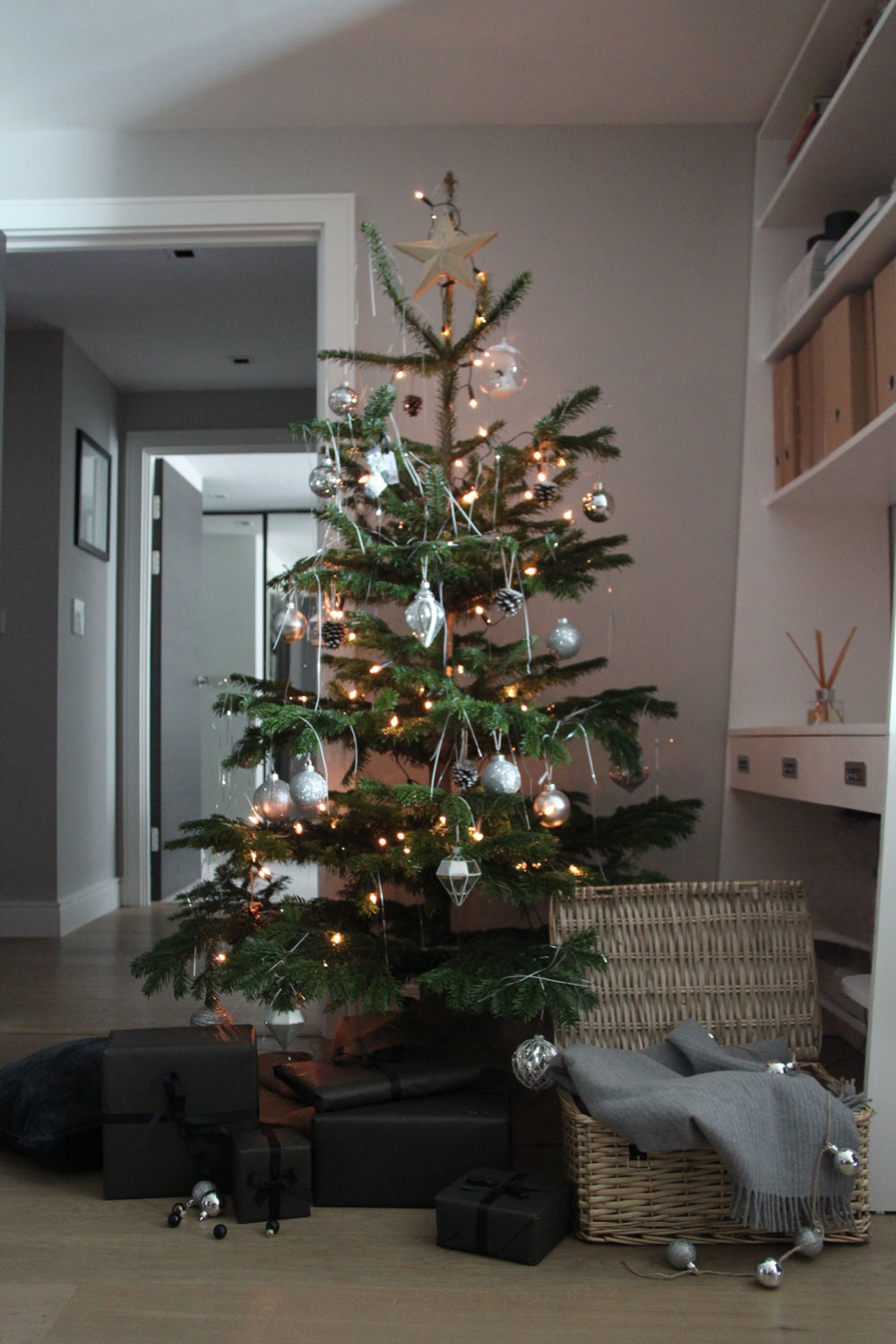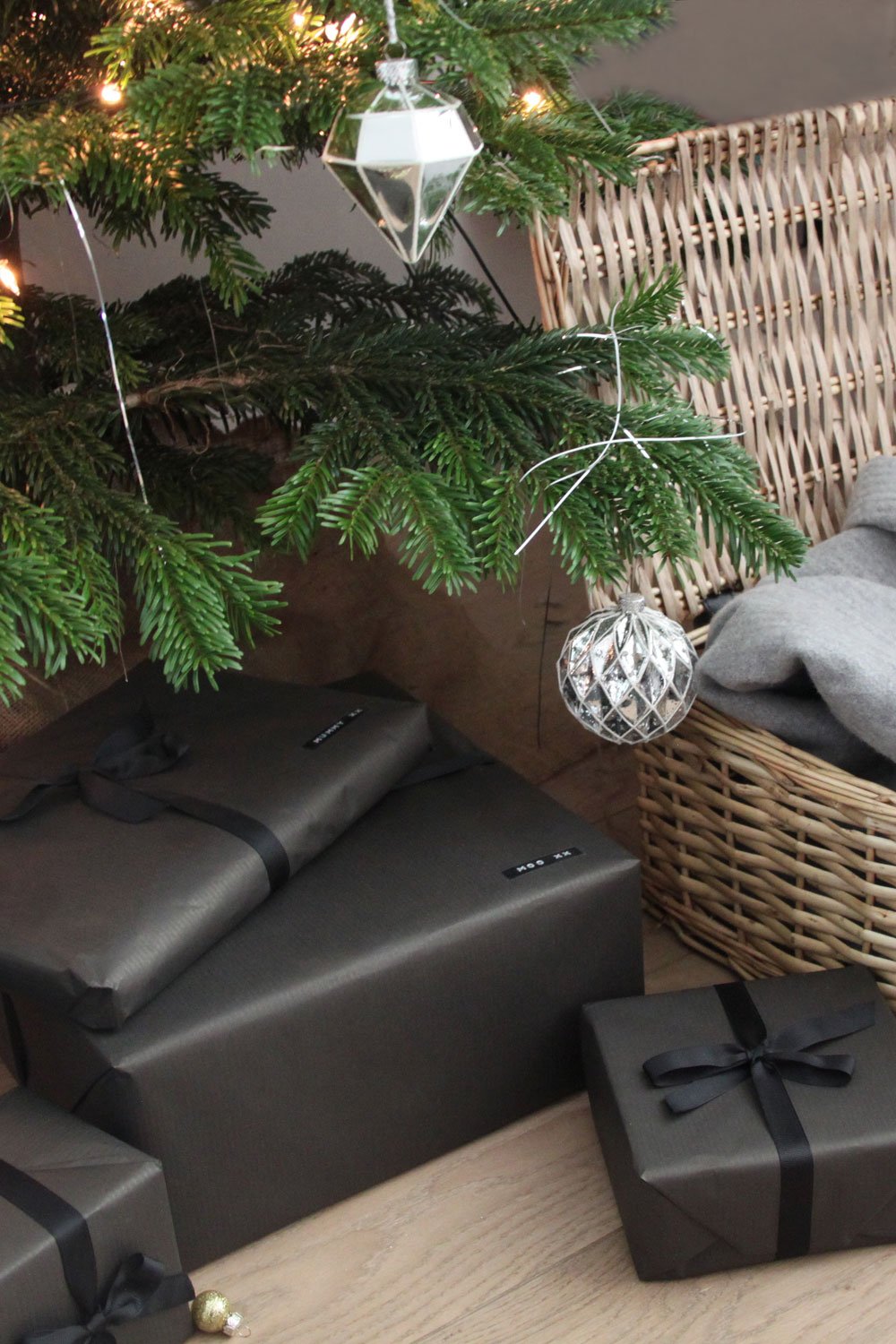 The email subject sounded a little bit too good to be true, I genuinely thought it was an error. They'd meant to put 6cm or something, rather than ft and it would end up being a little decoration. So I clicked the link, and there it was. A real 6ft Christmas Tree that you just had to go and collect. It wasn't until Josh actually went and picked it up from Richmond Homebase that I finally believed it was true.
So there you have the story of our Christmas tree this year, and the beginnings of how I styled my home this Christmas. And the best thing about it. It literally cost £12.99!! You had to collect them from store, and as the stock was limited, it's now out of stock. But here is the link for a £20 4-5ft one, just in case you haven't yet got your tree yet.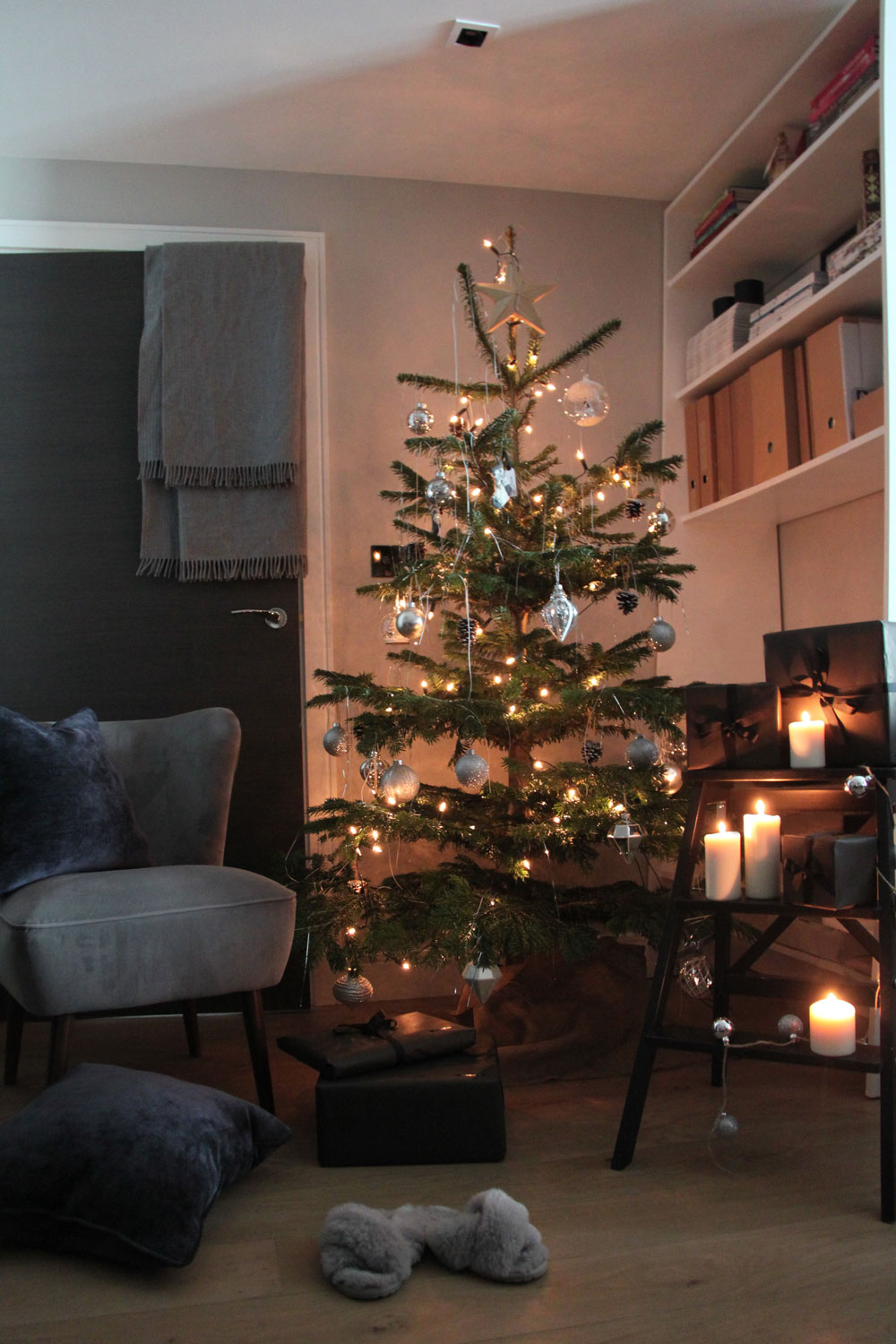 Once we have the tree. It's then down to finally decorating. Although I pretty much decorate the tree in the same way every year.
My Home this Christmas
I well and truly believe that in an apartment, the less is more approach works the best. As much as I'd love to have multiple trees, garlands wrapping my non existent staircase and wreaths hanging on every door – it's just not possible. So I don't overdo it with what we do have.
We barely have enough space for a Christmas Tree. So the last thing I then want to do it totally fill it. Because it would all just look a bit much. So I keep it simple and add a nice selection of different sized silver and white baubles. I have to admit, that I actually bought my baubles years ago from M&S and haven't added to them since. But here are a couple of options that I have found that are really similar to mine.
Glitter Baubles | The White Company
Silver and White Baubles | Marks and Spencer
White Pinecones | John Lewis
Silver Angel Hair Tinsel | Amazon
Once I've got the lights on it, and got the baubles on it, I then sprinkle a little bit of fine angel hair tinsel. Now this job is meant to look like you throw the tinsel in the air and it just lands on to the branches. But the reality is that this actually takes me the most amount of time. I spend what feels like hours positioning and re-positioning tiny little pieces of tinsel. So it looks 'perfect with no effort' perfect.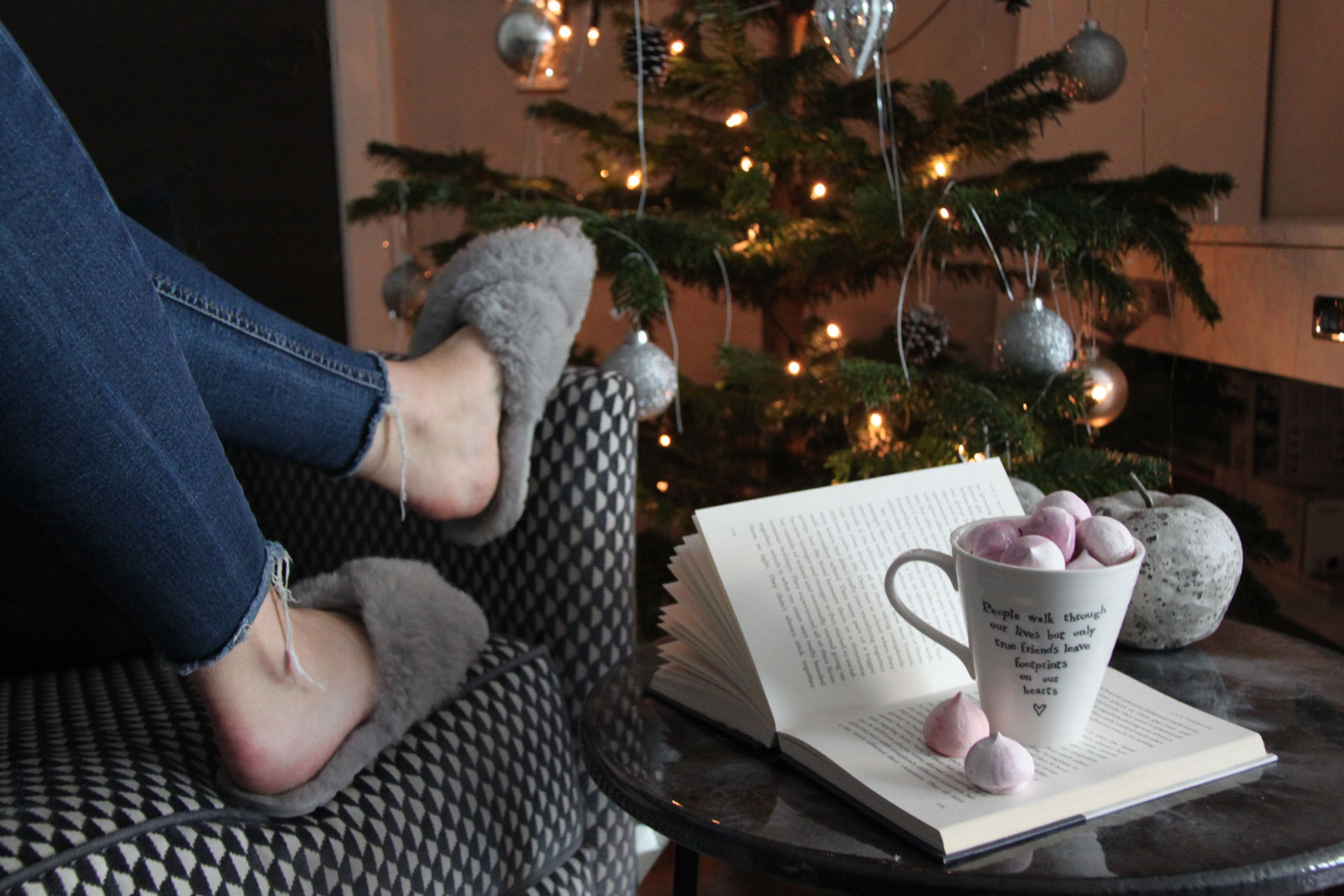 I well and truly believe that when decorating an apartment for Christmas, less is more.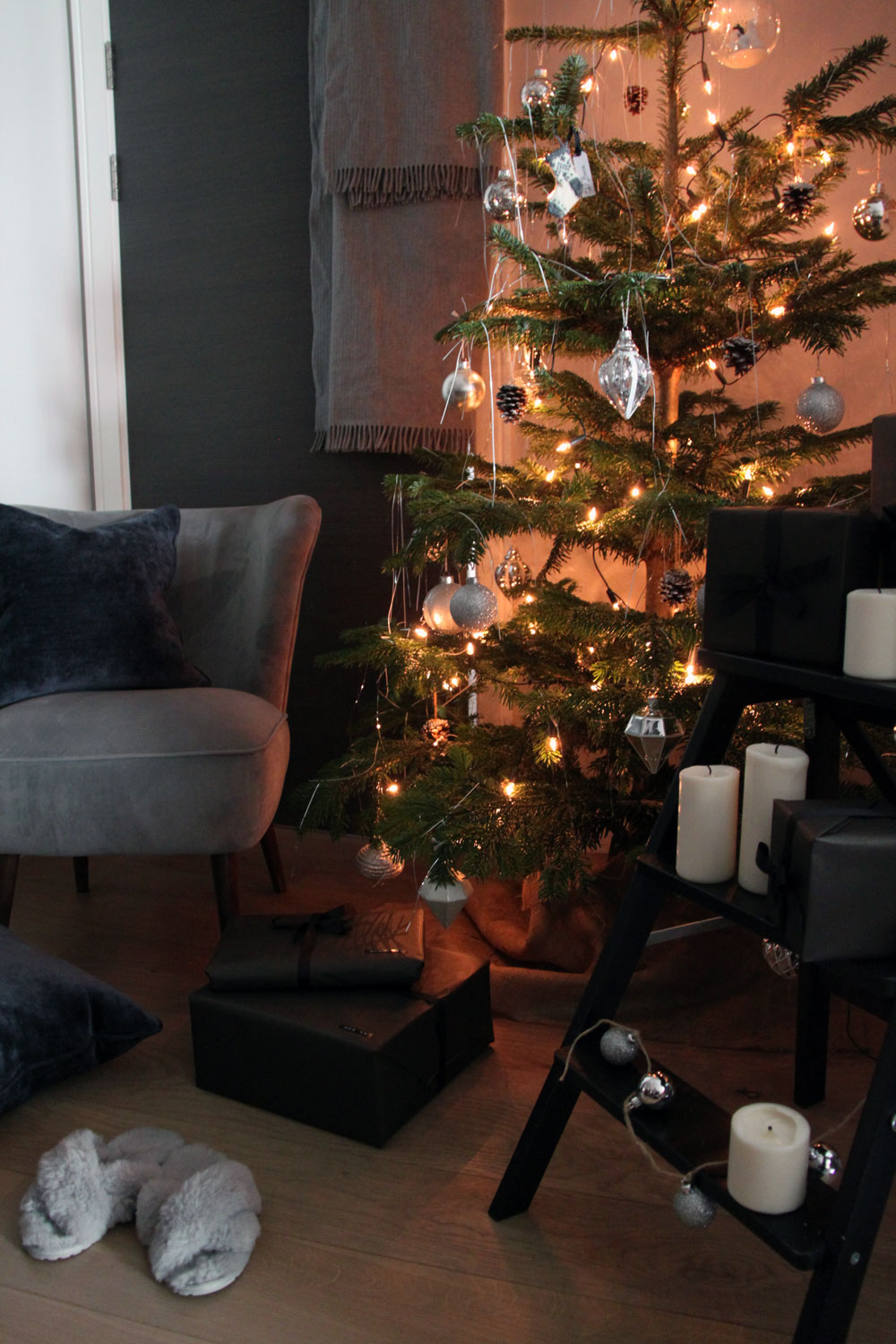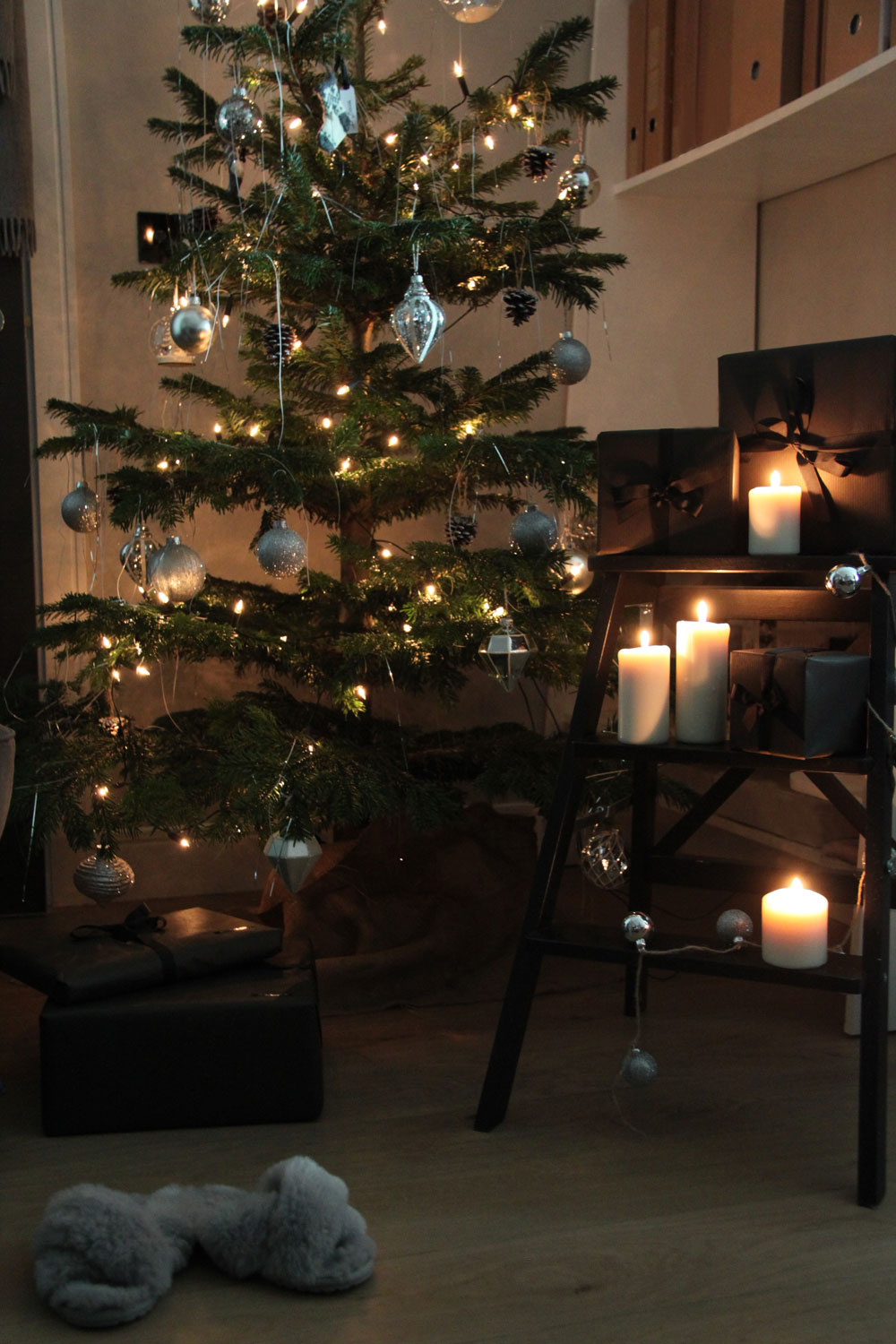 It's then time to get the presents underneath the tree. This year I've opted for black wrapping paper, black ribbon and then will put all of the presents into a black box. I've actually got another surprise up my sleeve for the decoration of them too, but I need to keep that a secret. For now anyway! Just in case the lucky people receiving them are reading this…
I am making the wreath for my front door this year. I just haven't got round to making it yet!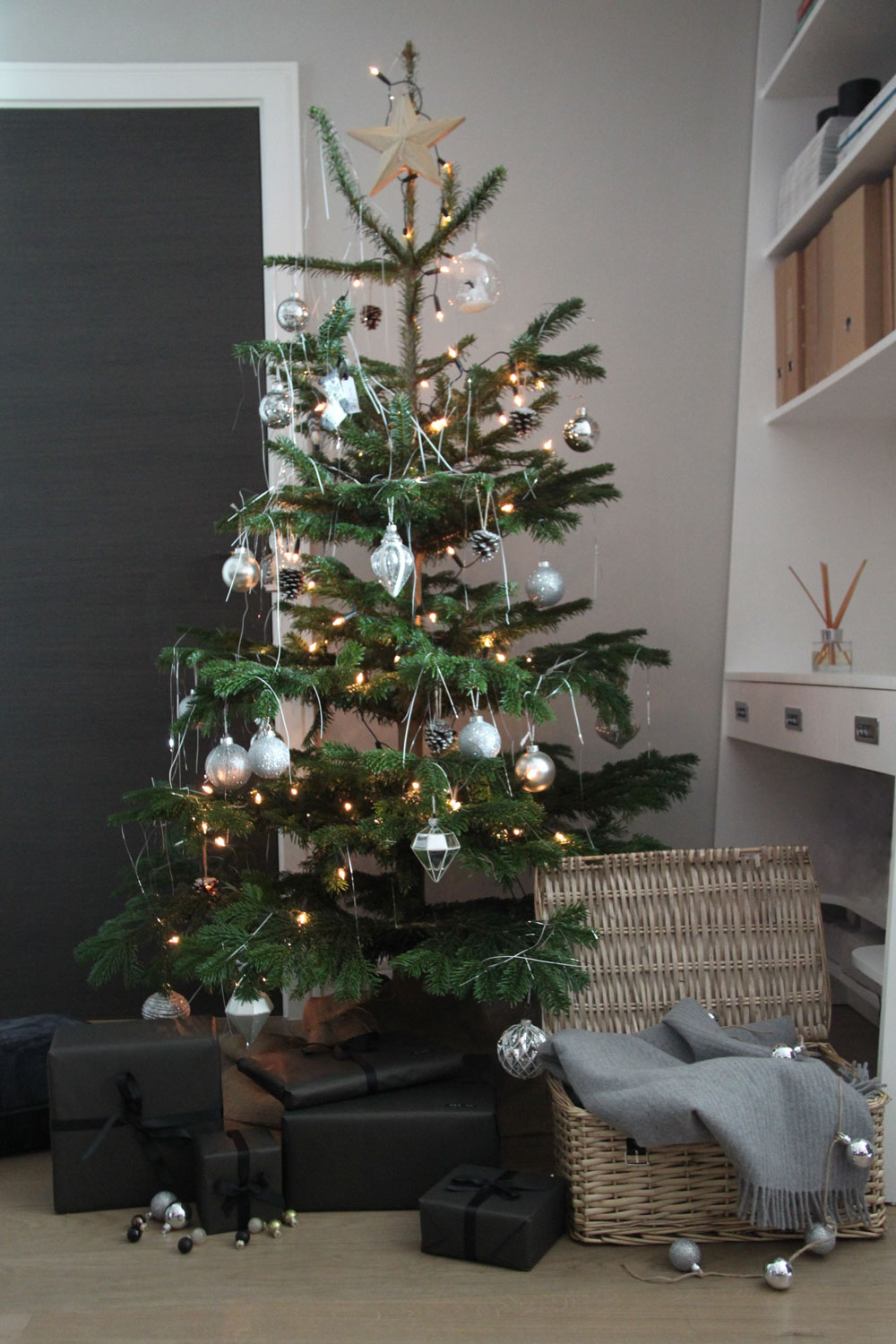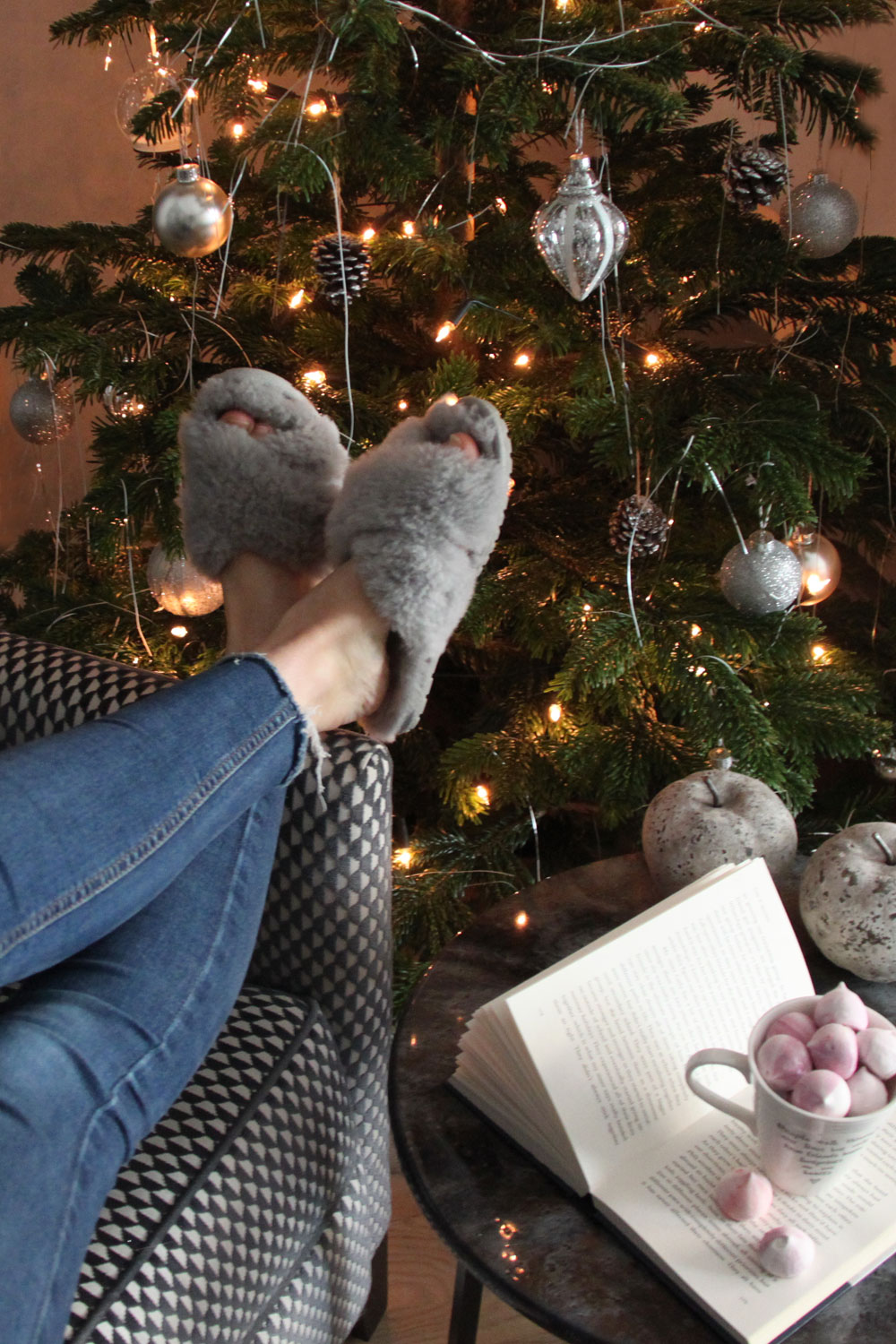 My dining table still needs to be accessible. So I need to make sure that plates can still be positioned around any decorations. Last year I hung a branch from my pendant light above the table. I then threaded Baubles on to it so that they hung down but not too low to obstruct anyones view.
I wanted my home this Christmas to be a little different, so we opted for a table display. There is a wreath in the centre, and then baubles, pine cones and candles all coming out from the central wreath. My design assistant Ellie actually created this display for a blog post on Festive Table Styling. But I loved it so much it stayed.
I'm actually making my wreath for our Front Door this year. Last year, I went on a Wreath Making Course run by my good friend Charlotte Wood. And so decided to give it a go alone this year. Although I haven't made it yet! So you will have to wait to see what that looks like.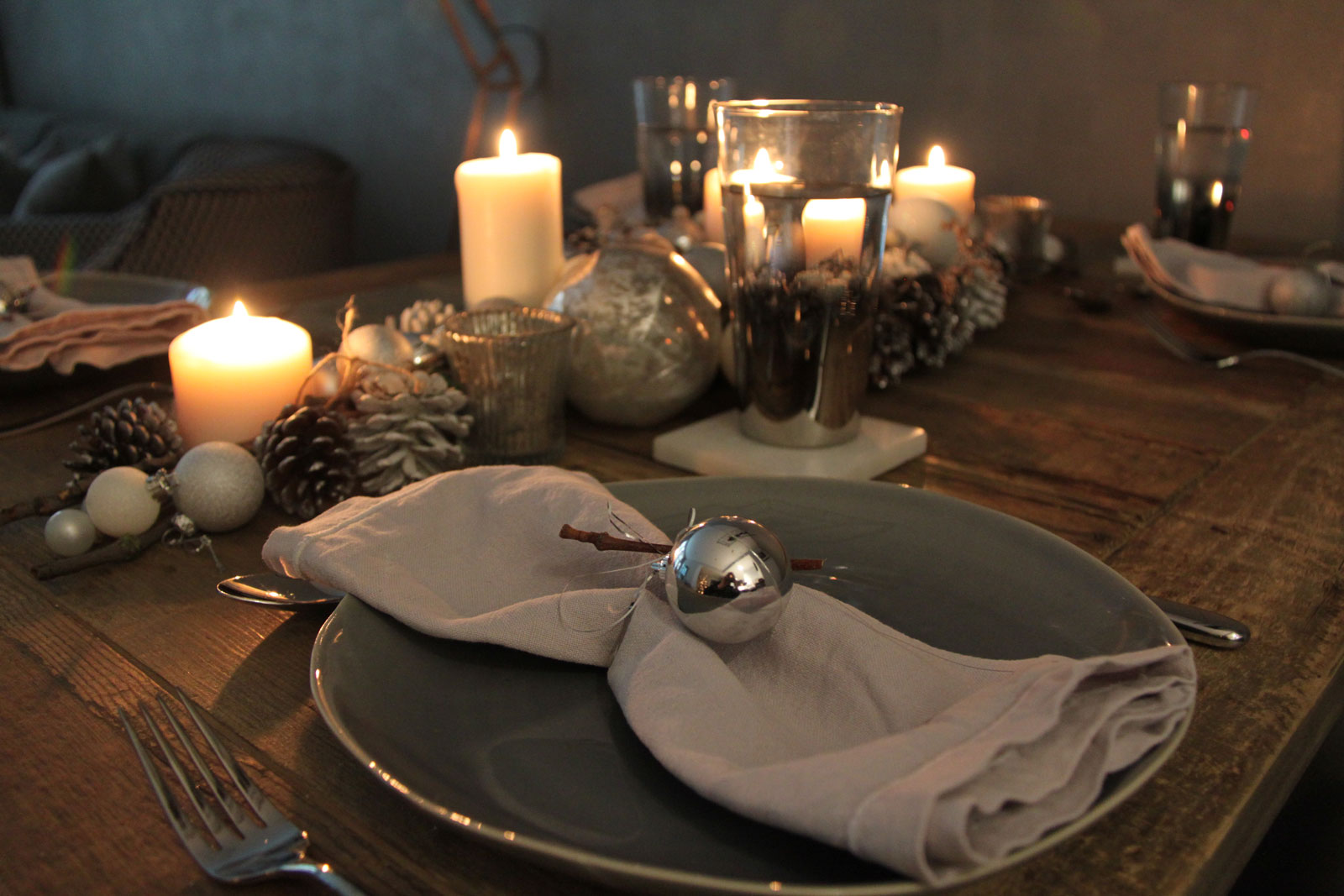 Disclaimer – We always endeavour to credit the correct and original source of every image that we use. If you think that this credit may be incorrect, then please contact us at info@houseofthree.co.uk