Everything that happened in our wedding ceremony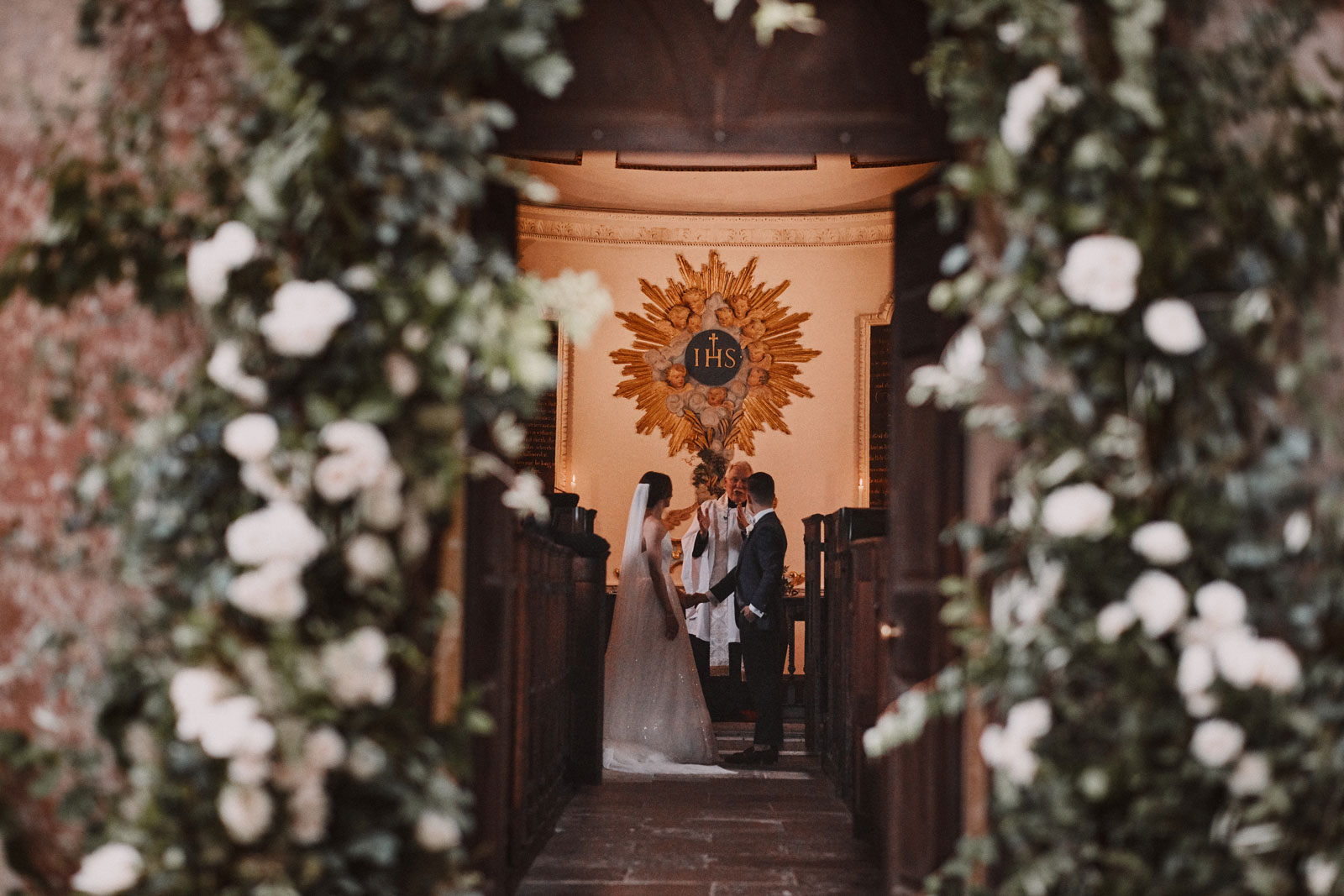 I'm back with the posts about the wedding. This time, I thought I would give you a look into our wedding ceremony. Including our vows, our readings and the hymns we chose for the ceremony too.
Babington House (our wedding venue) has an onsite Chapel – St Margarets Church. And it only felt right that we had our ceremony there. It's actually also where we got engaged, so felt even more right! Josh got down on one knee outside the third window on the left hand side as you stand from the alter!
Although neither of us are religious, marriage is such a special and religious tradition, which is why we chose the onsite chapel. It meant so much to us already, it was where we wanted to celebrate such a big milestone in our lives.
As we didn't reside in the parish, we had to complete a residency period before we were legally allowed to marry there. In which we had to meet with the local registrar on both the first and last day. The last day in which we gave our notice of marriage. But this post is about our wedding day ceremony, and so I'm not going to go any further into what happened beforehand.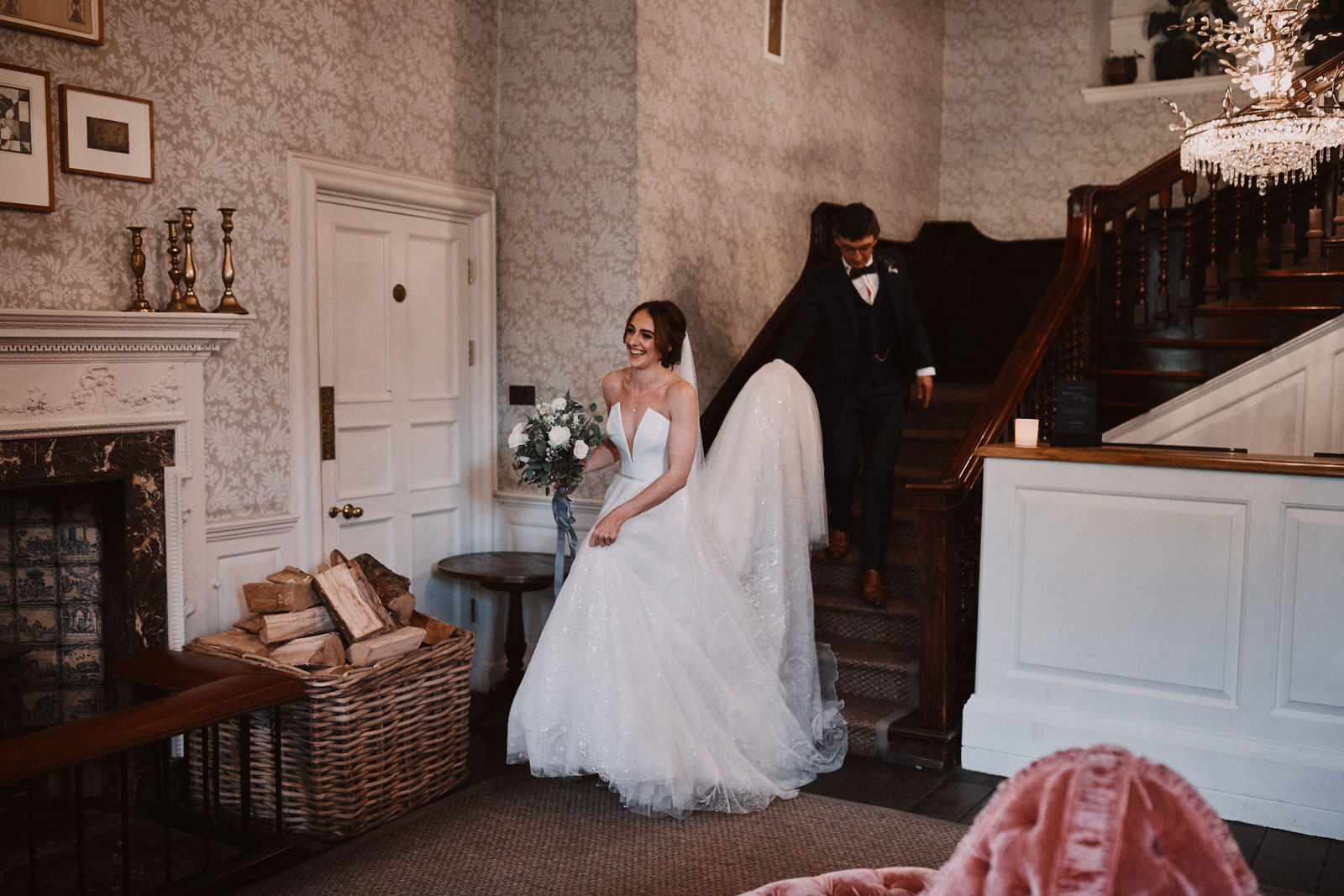 Although neither of us are religious, marriage is such a special and religious tradition, which is why we chose the church.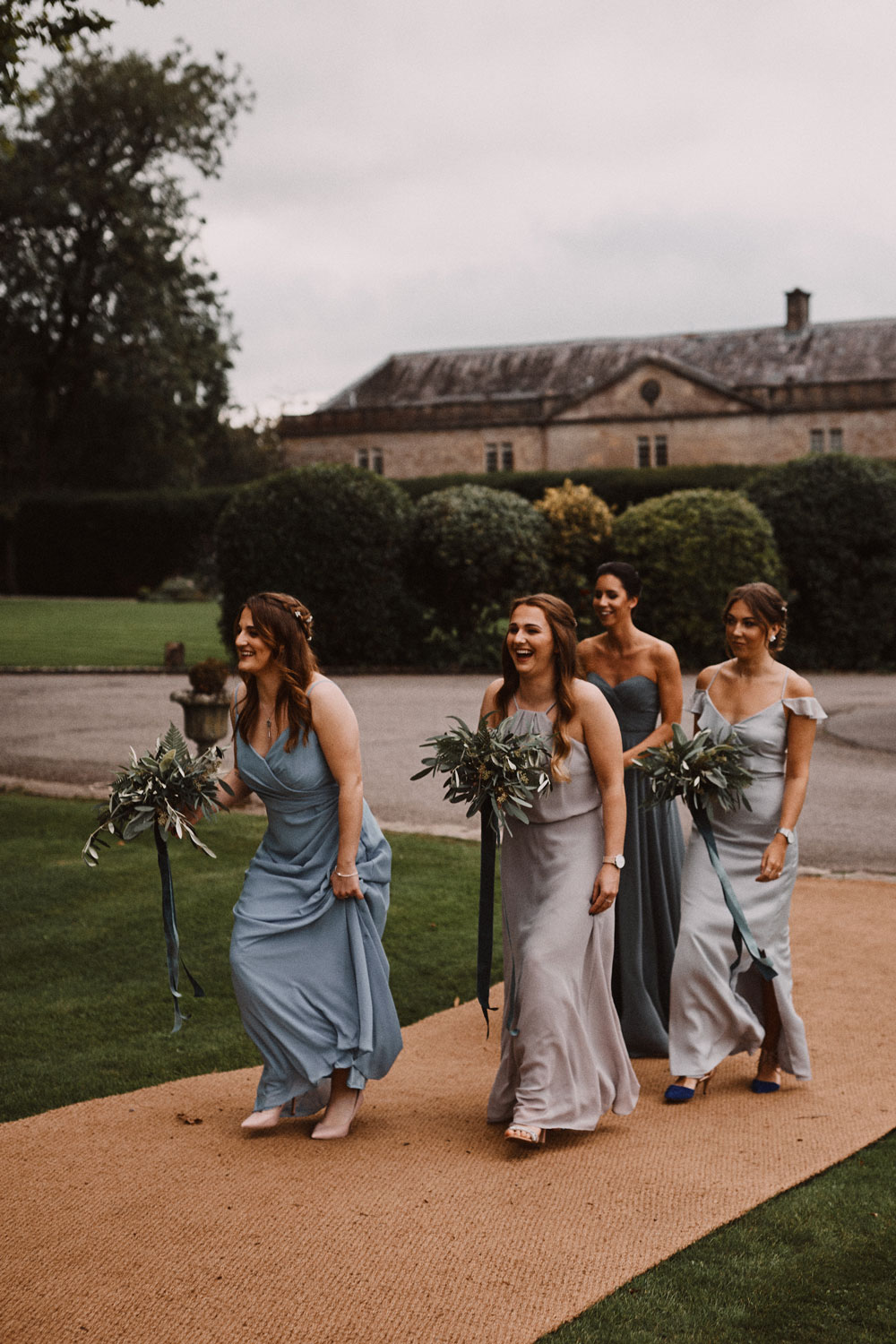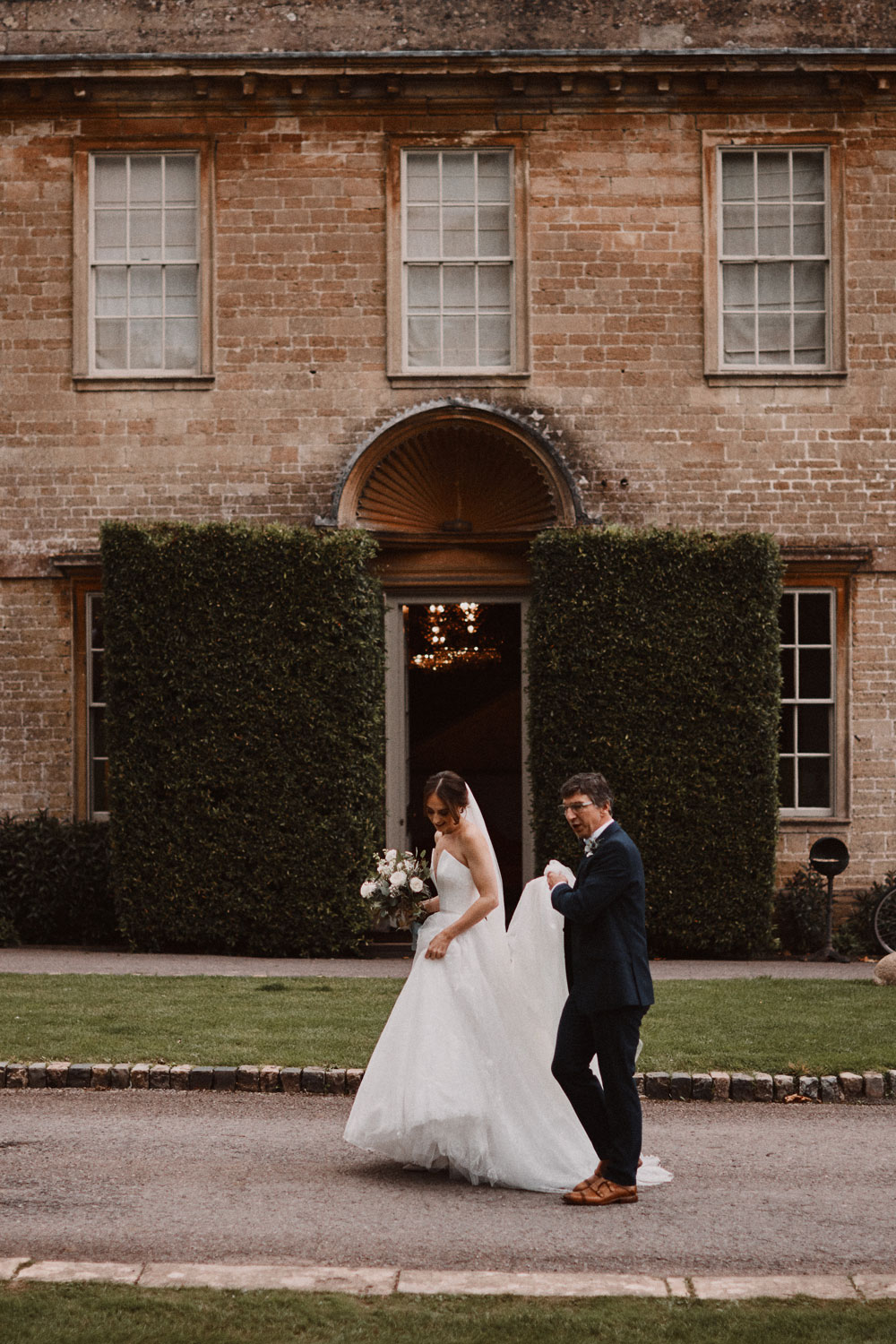 Our ceremony start time was 4pm – which is fairly late for a wedding, but the only option you get with St Margarets, and it works quite well with the 3pm check in time at Babington too. Of course the ceremony started with us all walking in. Gareth, Josh's best man came out to walk my mum down the aisle. Josh's parents were meant to walk down in front of dad and I as well, just as we'd discussed in the rehearsal. But for some reason they were already in the church.
So after Gareth and my mum followed the girls, and then me and my dad. The aisle in the church is very small.  So in our rehearsal on the Wednesday, we practised walking really slowly down it! The vicar told us to leave about a 10ft gap between each other. Which we worked out was about 3 metres (over half of the aisle!).
Josh and I chose Music Lab Collective's version of John Legend All of Me to walk down the aisle. It's an instrumental version of the track. And as soon as I heard it as the doors opened, it made me smile. I immediately caught a glimpse of Josh's eye, and he caught his first glimpse of me. We maintained eye contact with each other throughout my whole walk, apart from a quick glance to the right from me. I never expected for him to cry.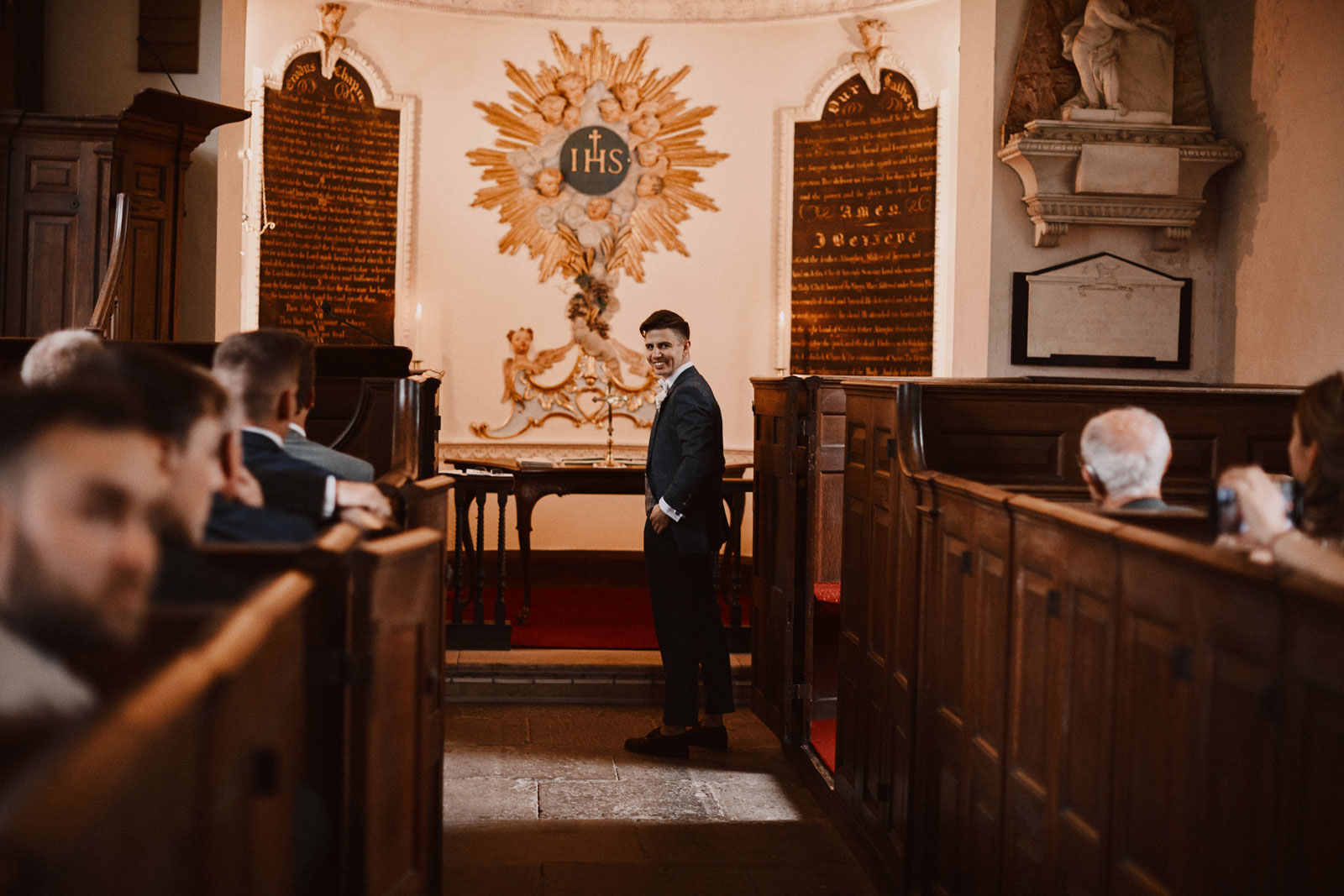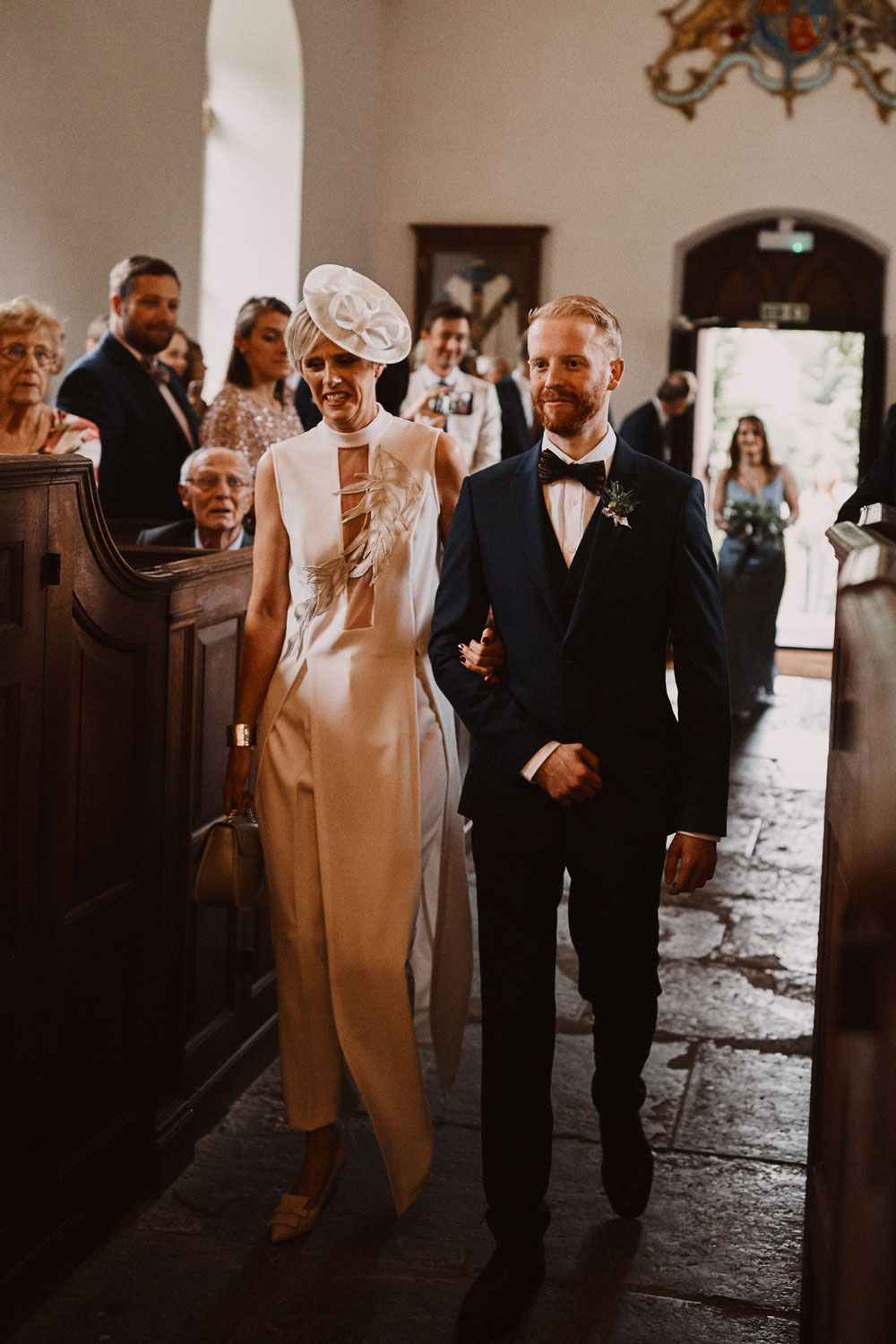 Despite what we practiced the night before, as soon as we got to the top of the aisle, everything was sort of a blur. Our vicar, David, had suggested that my dad might hug Josh, and kiss me. But he just dropped me off and quickly went to sit down before crying his eyes out!! I can't remember if I even kissed Josh at that point.
Our Ceremony Details
Although I don't quite remember how we greeted each other, I do remember that as soon as I held hands with Josh I knew that this was going to be the best day of my life.
We started the ceremony by singing Happy Birthday to my dad! I'm not sure I've ever been in a ceremony that has started that way before, so it made it even more special. After that, and the extra tears it brought, David our vicar welcomed us all. As a religious ceremony we had to have at least two hymns. And it was at this stage that we started our first. Give me Joy!
As a group of mainly non-church goers, we'd decided to hire an organist to jolly along the hymns. Her husband also happened to be our steward, and his voice was insanely amazing. So although it was probably only him singing. It seemed like everyone was giving it a good go!
Following the first hymn came the preface and declarations. Shortly followed by our first reading. Again as a religious ceremony, one of our readings had to be religious. So we chose 1 Corinthians 13, which for those that don't know, talks about love. Rob, Josh's university friend and who lived with Josh at the time we met and therefore the first person to meet us together, read it out for us. His voice was also perfect for the reading.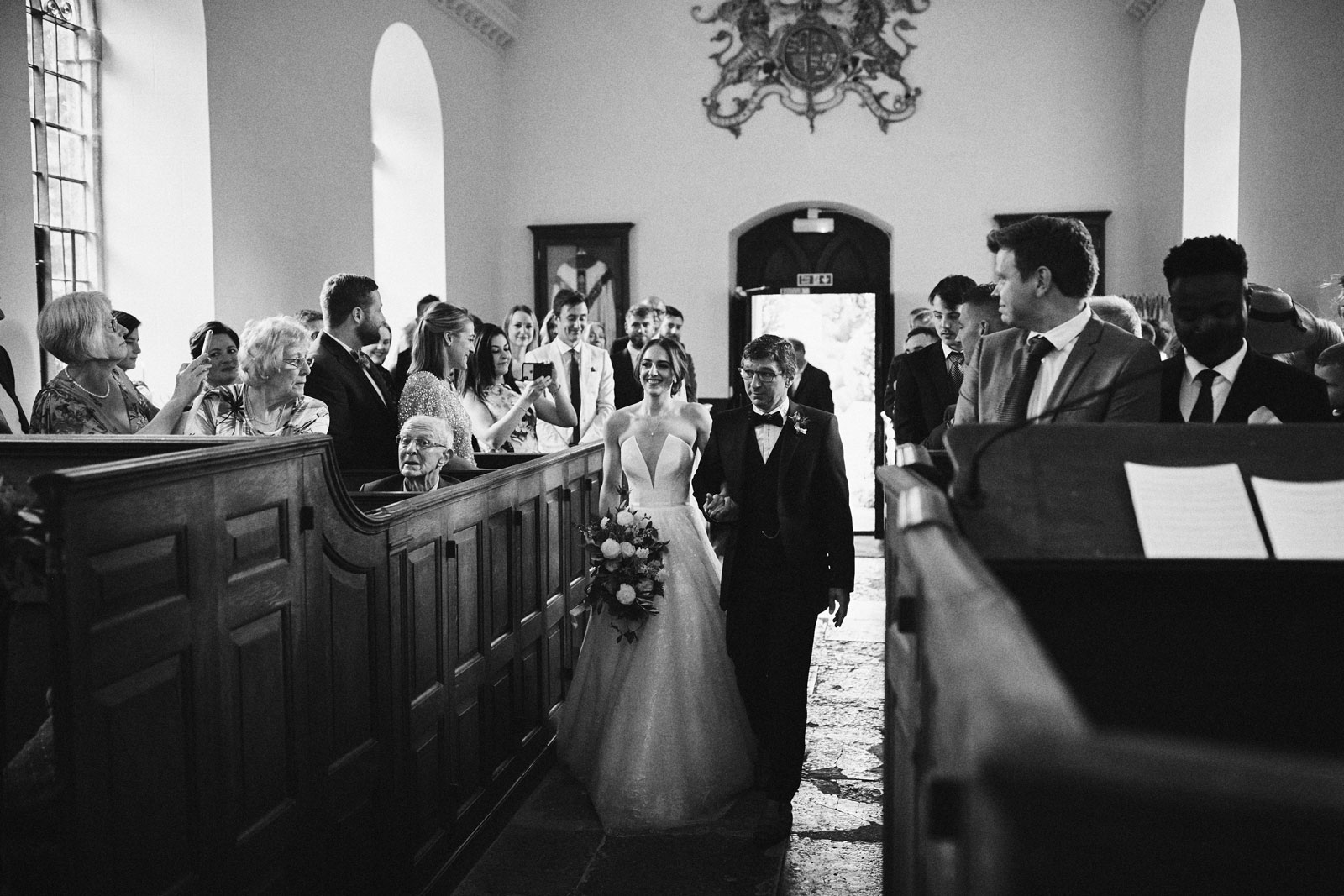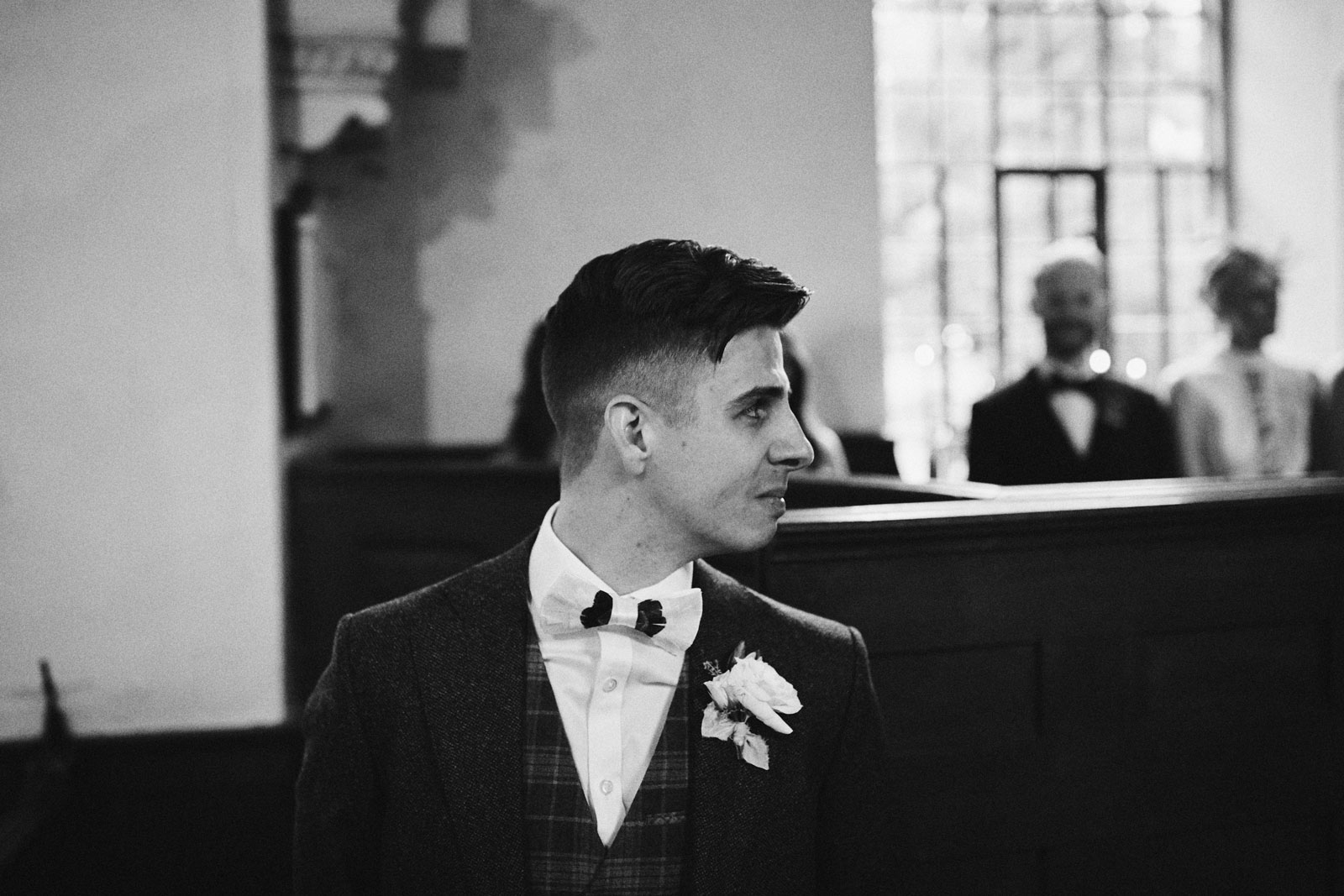 We asked if we could say a few of our own promise lines, to make our ceremony even more personal, and even more special.
First reading complete, we moved on to the address, followed by our vows and then the giving of rings. We had then asked if we could say some of our own 'promise lines' so that the ceremony was personal to us.
Our promise lines
Josh went first, after a quick nod to my mum, who was the only person that had read both just to check that they were going to be ok together. So here's Josh's:
"We both know how indecisive we are, it is probably one our flaws. But there is one decision in my life that I know is the right one. And that was asking you to spend the rest of your life with me. There are an infinite amount of things that I love about you… from the way you smile when you receive you tea in the morning and evening to your hysterical laugh, that is so infectious, I can't help but laugh with you.  
What I love about you is that you care so deeply about those around you. And you will always go out of your way to make sure they are happy. You are genuinely one of the most thoughtful and considerate people I have ever known. I promise to love and care for you for the rest of my life. Which as of now, is the easiest thing in the world to do because I honestly love you so much and want nothing but your happiness, but even when times are tough and life throws challenges our way, our love will grow stronger and we will stay united. 
When I'm with you you bring out the best in me and I can't imagine where I would be without you, you are my best friend and my biggest supporter and I cannot wait to continue this journey with you by my side, I love you".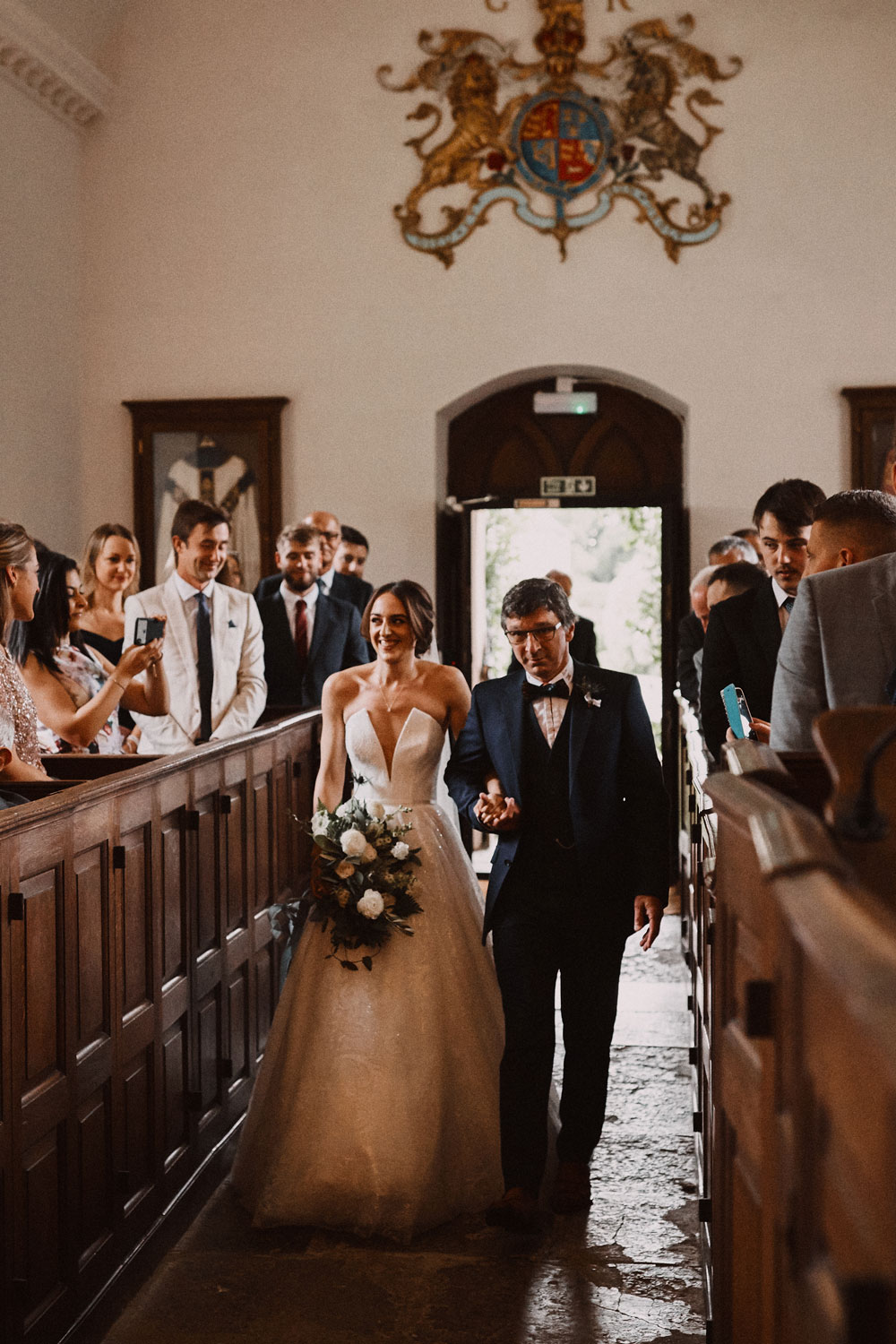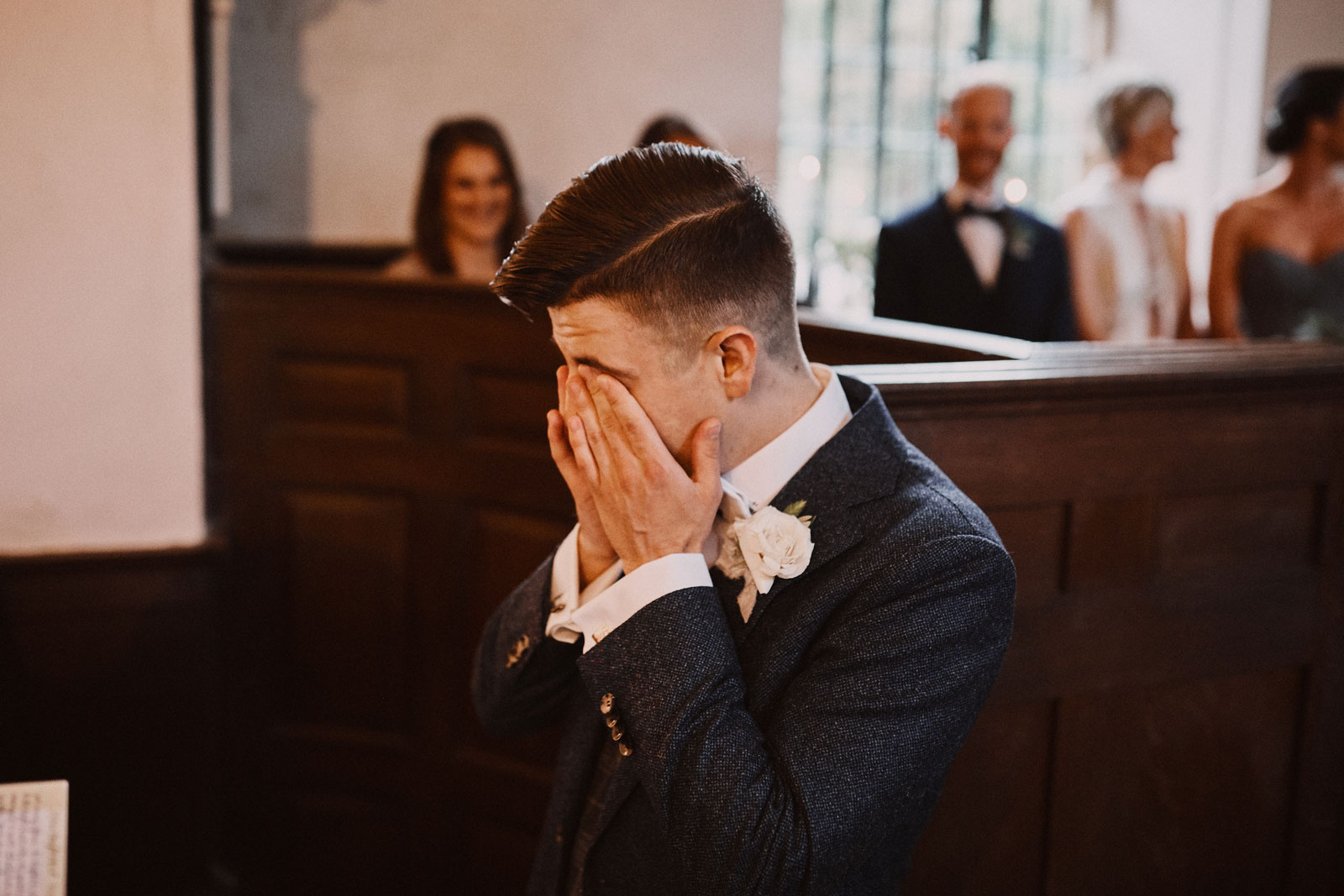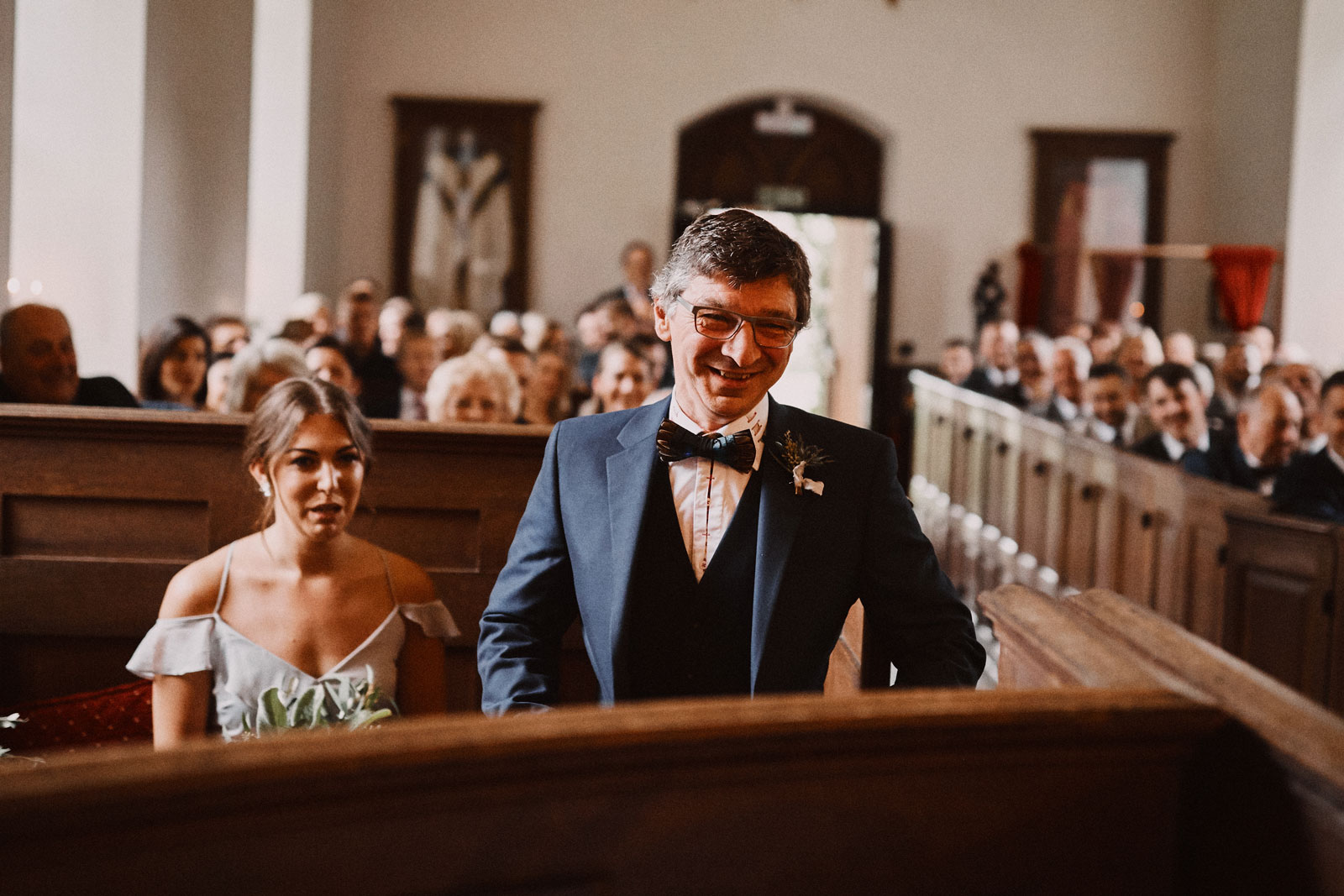 I cried during the whole time Josh was reading his lines. David actually had to pass me a tissue mid way through. As soon as Josh finished I had a sudden realisation that it was now my turn, and joked that I now wish I'd gone first. Managing to compose myself, I started to read my lines.
"Josh, your incredible kindness, affection and love make me a better person day by day. I cannot believe how lucky I am that you have chosen me to be your forever.
I promise to lend you strength whenever you may need it, I promise to laugh at most of your jokes and I promise to continually support David Beckham's hairstyles. Because I know that they will soon become yours.
You taught me that the most important foundation for love is friendship. And I have found the most kind, patient and most beautiful friend I ever could have wished for".
Our ceremony was one of my most favourites parts of the whole day. I almost forgot that all of our family and friends were there watching.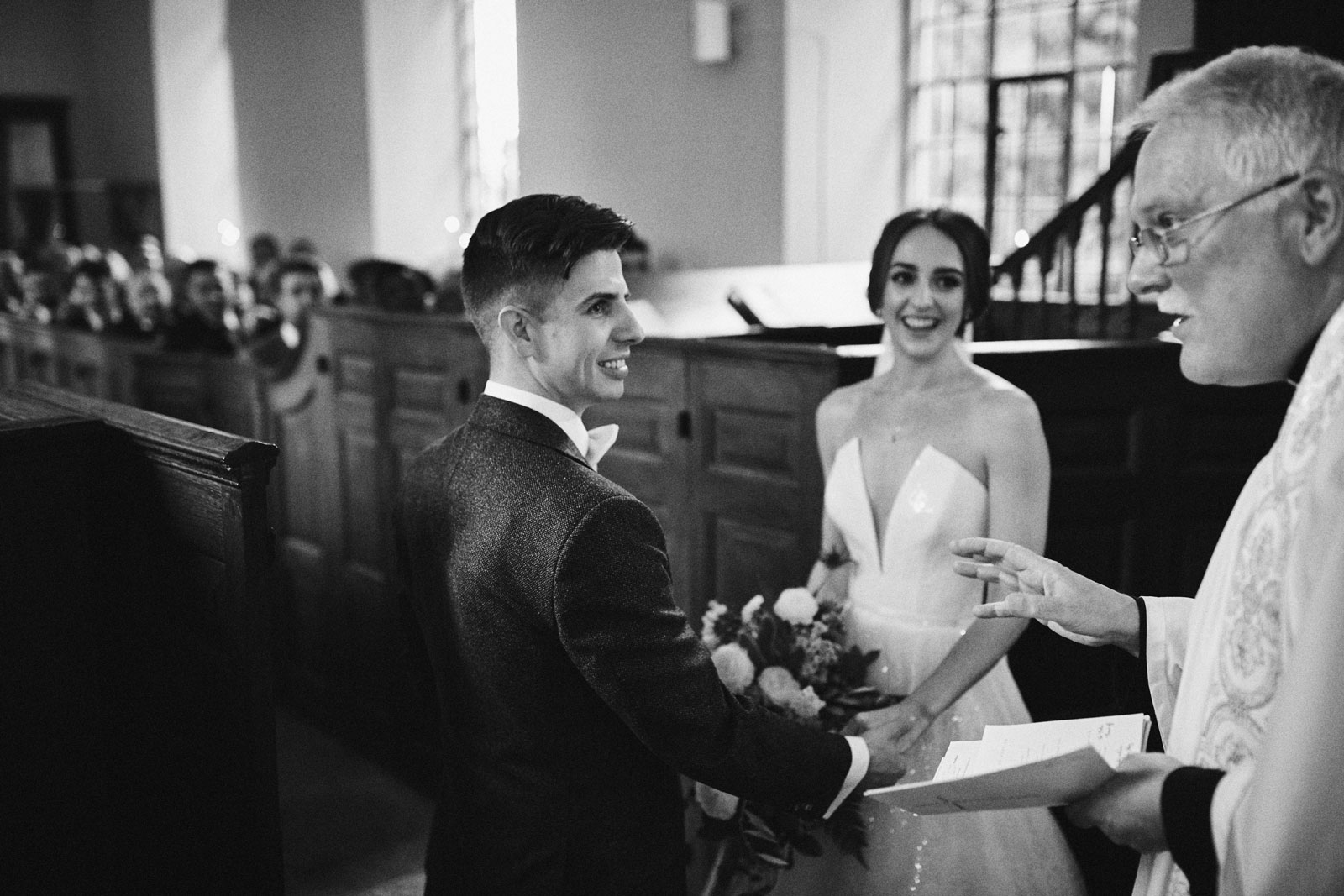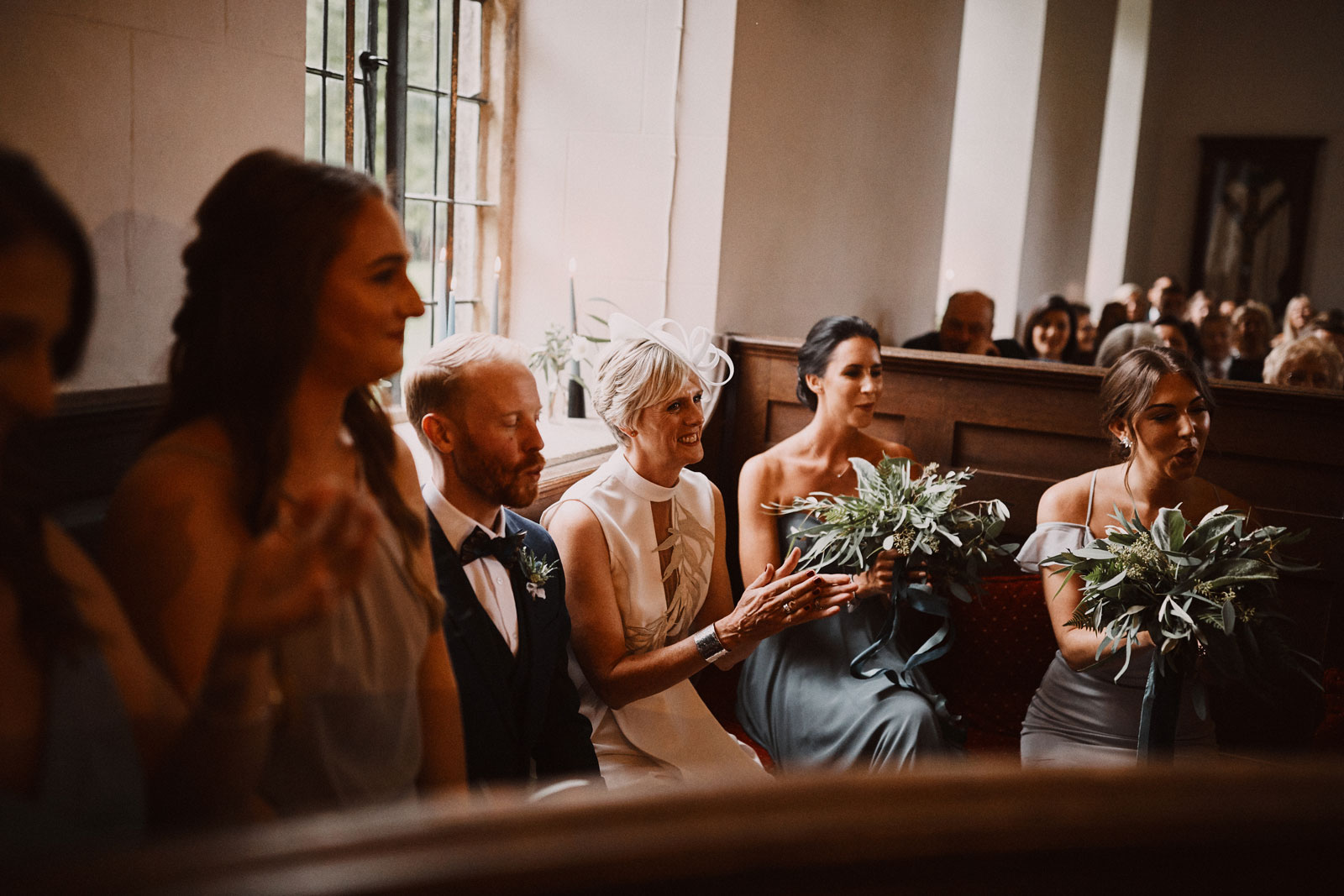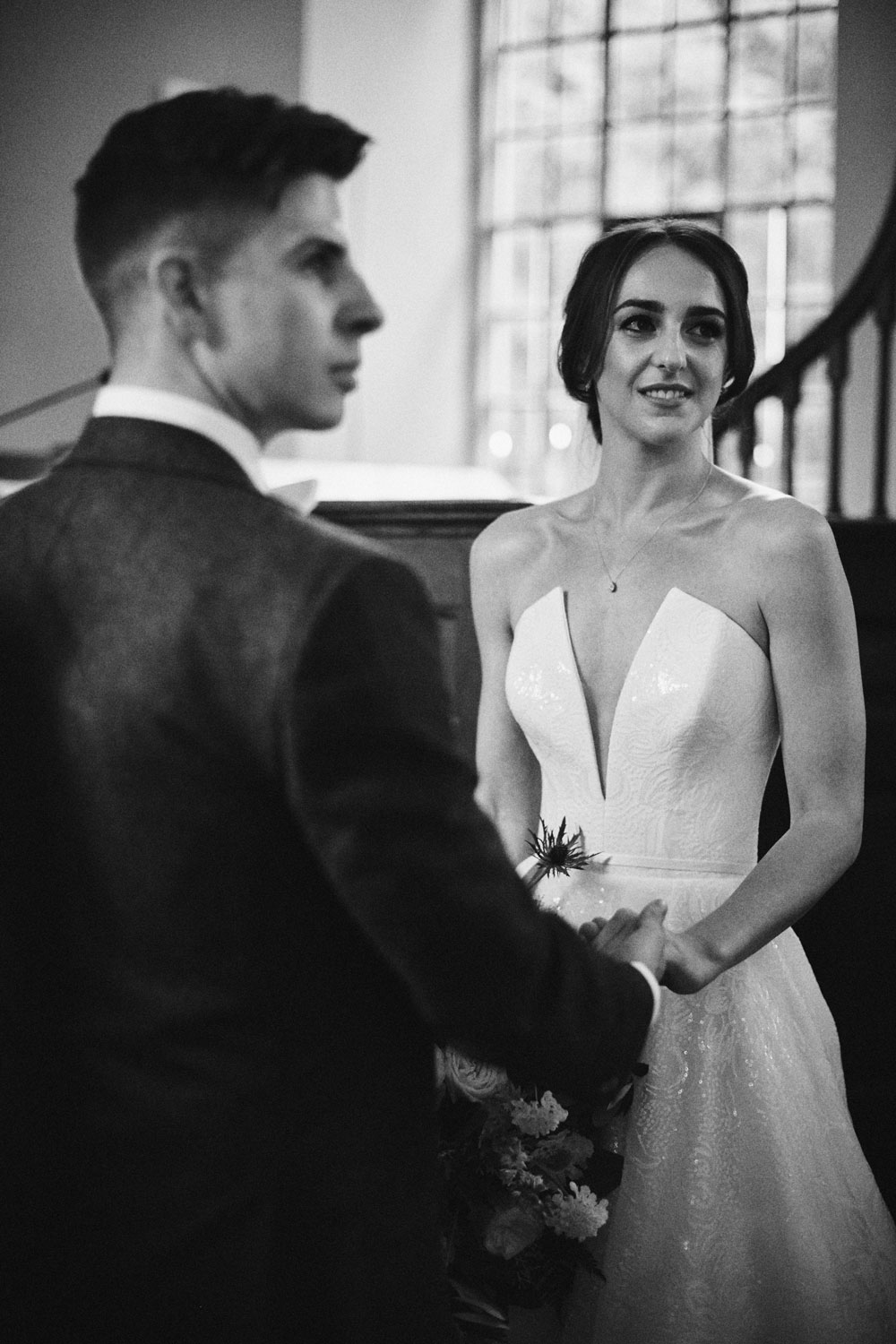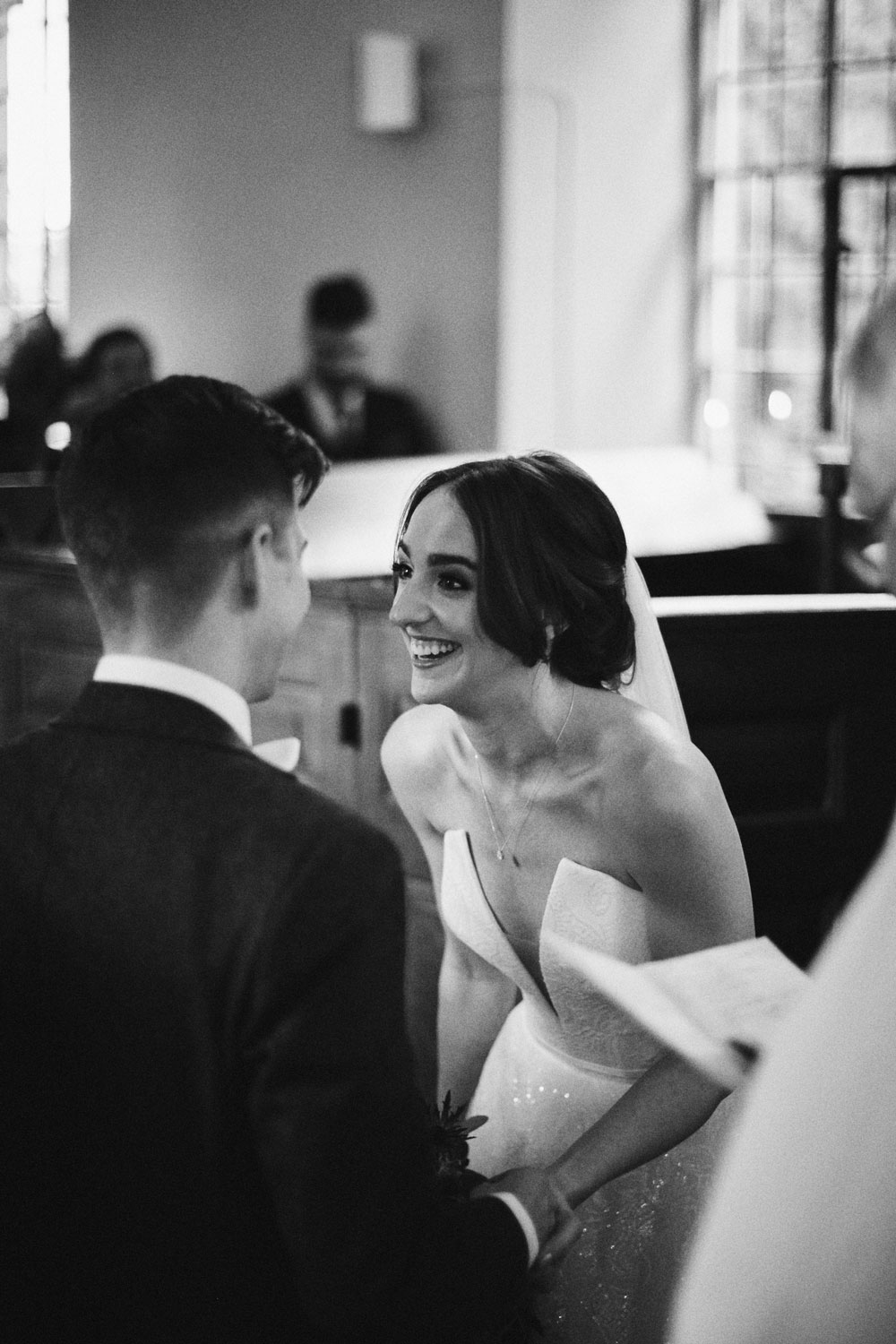 We then just had to do one more thing to make it official. And that was to sign the registers. It's a bit of a long process, as we have to sign every version, and then so do our witnesses. We chose both of the mums to witness us. As a fairly long process, we also chose a song to be played whilst we signed. My mum actually recorded Leonard Cohen's Hallelujah at Abbey Road Studios with her Rock Choir and so that's the track we chose to play.
It was official! We were now Mr and Mrs Jordan-Haylock. Husband and wife. We then said a few prayers and David gave us his blessing. Shortly followed by our second hymn – Morning has broken. And then shortly after that, followed by our second reading, read by both of my sisters.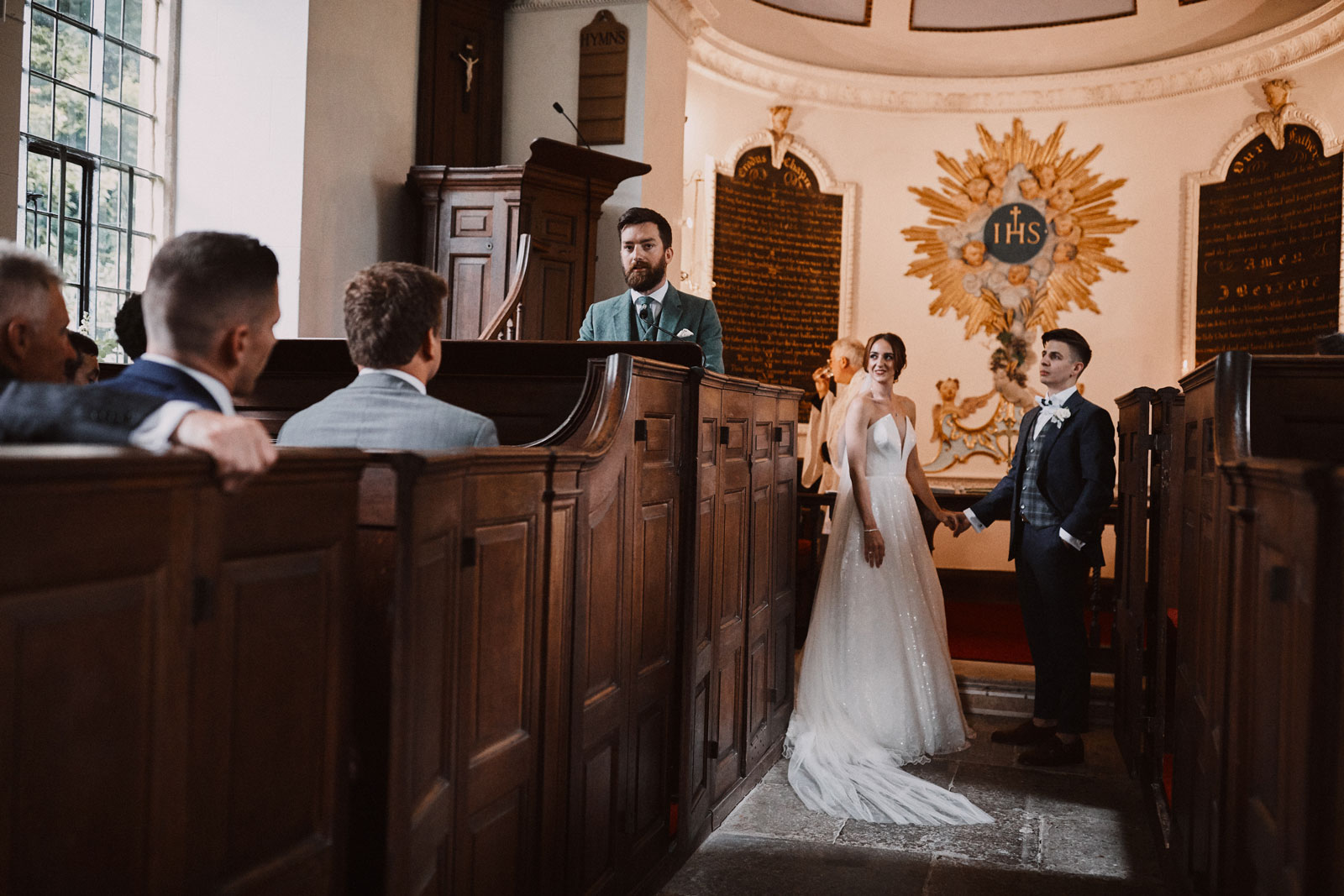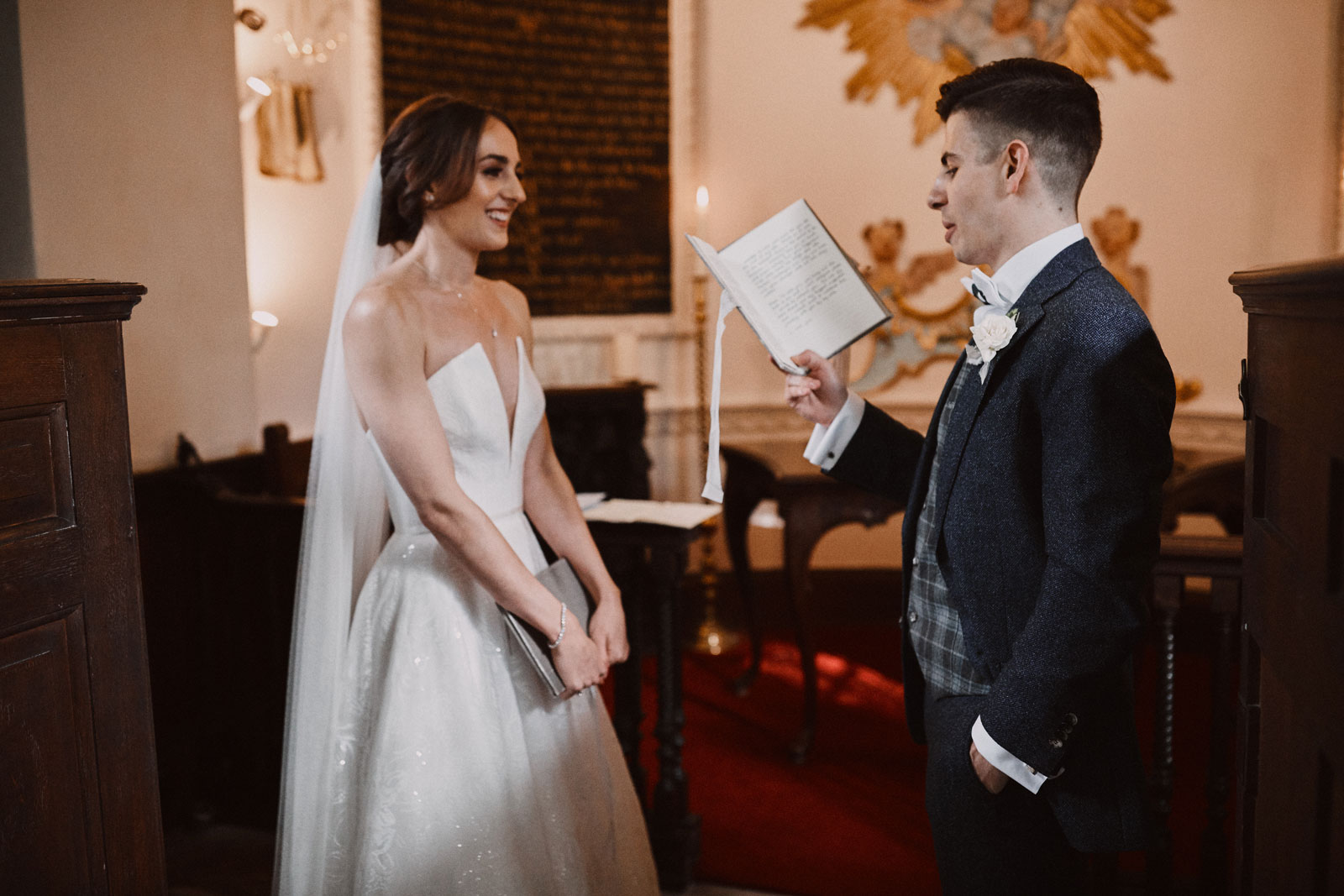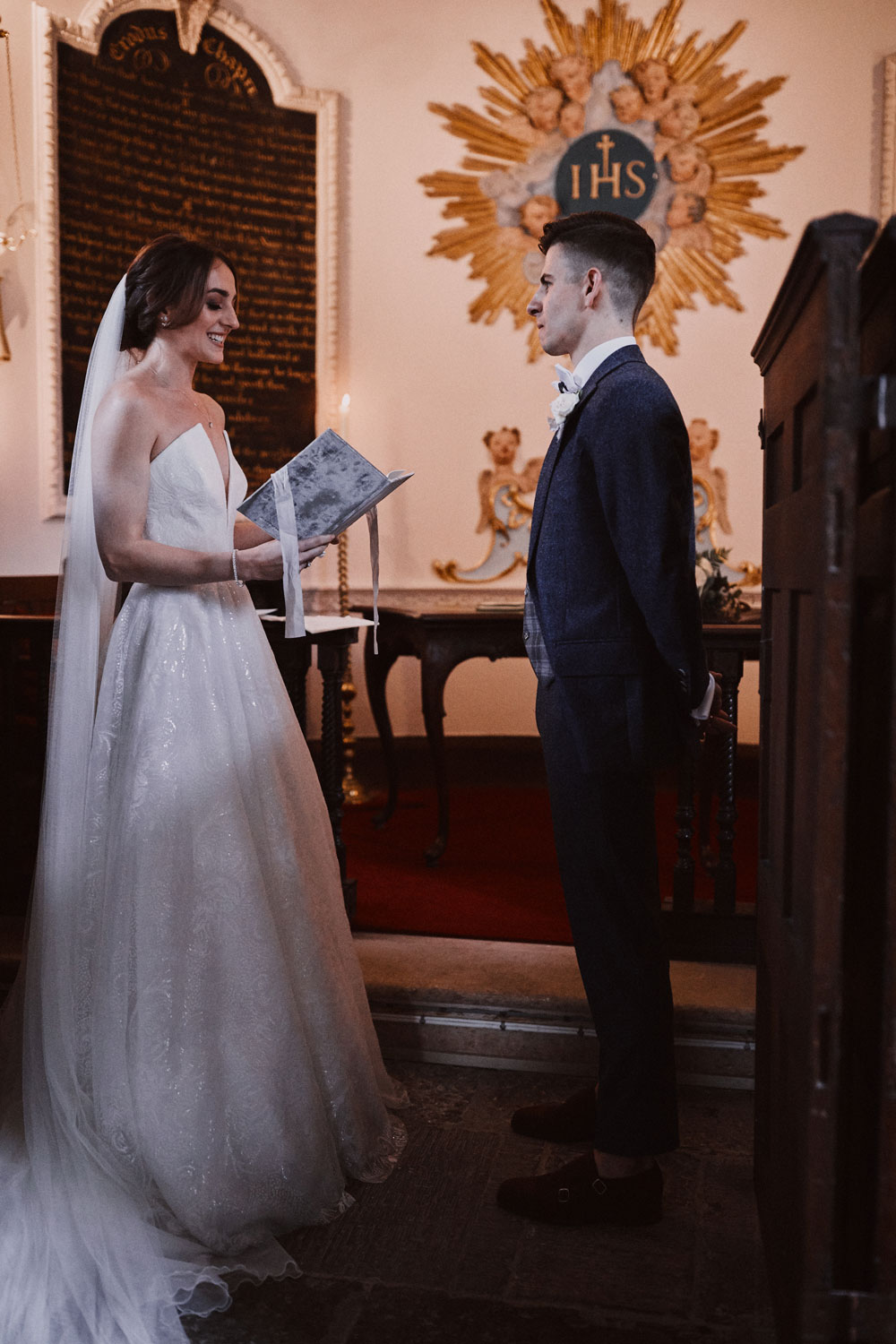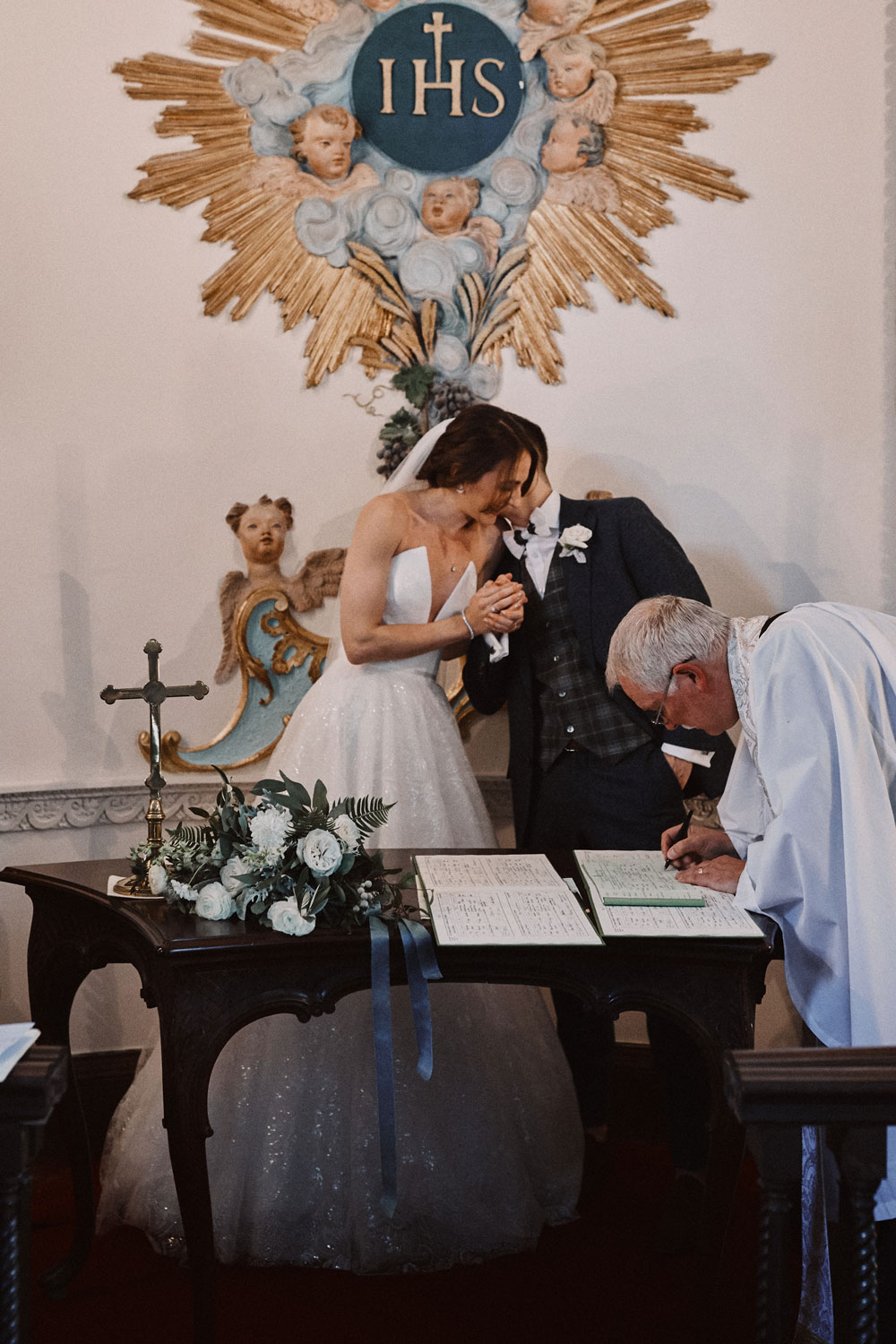 Funny story actually – but as my sisters went to get up to do their reading, I noticed that the printed version wasn't in the place that I'd left it the day before. I actually had a mini panic. Until my mum and dad spotted me panicking and told me that they'd nabbed it to practice!!
They read Carrie's Poem from Sex and the City. "His hello was the end of her endings. Her laugh was their first step down the aisle. His hand would be hers to hold forever. His forever was as simple as her smile. He said she was what was missing. She said instantly she knew. She was a question to be answered. And his answer was I do".
Our ceremony seemed to fly by so quickly, when in reality it was 50 minutes long. Despite it feeling like I'd only just arrived, we were already leaving. But this time as husband and wife. We walked back down the aisle to Constantino Carrara's Piano Version of Coldplay, A Sky Full of Stars. Although we barely heard any of it – with an aisle so short, we were actually out of the church before it really began!!
We came out of the church and just fell into each others arms. It's the longest and tightest cuddle I've ever given Josh. A little while later, I whispered to him that we should probably move because everyone else was waiting to leave the church!!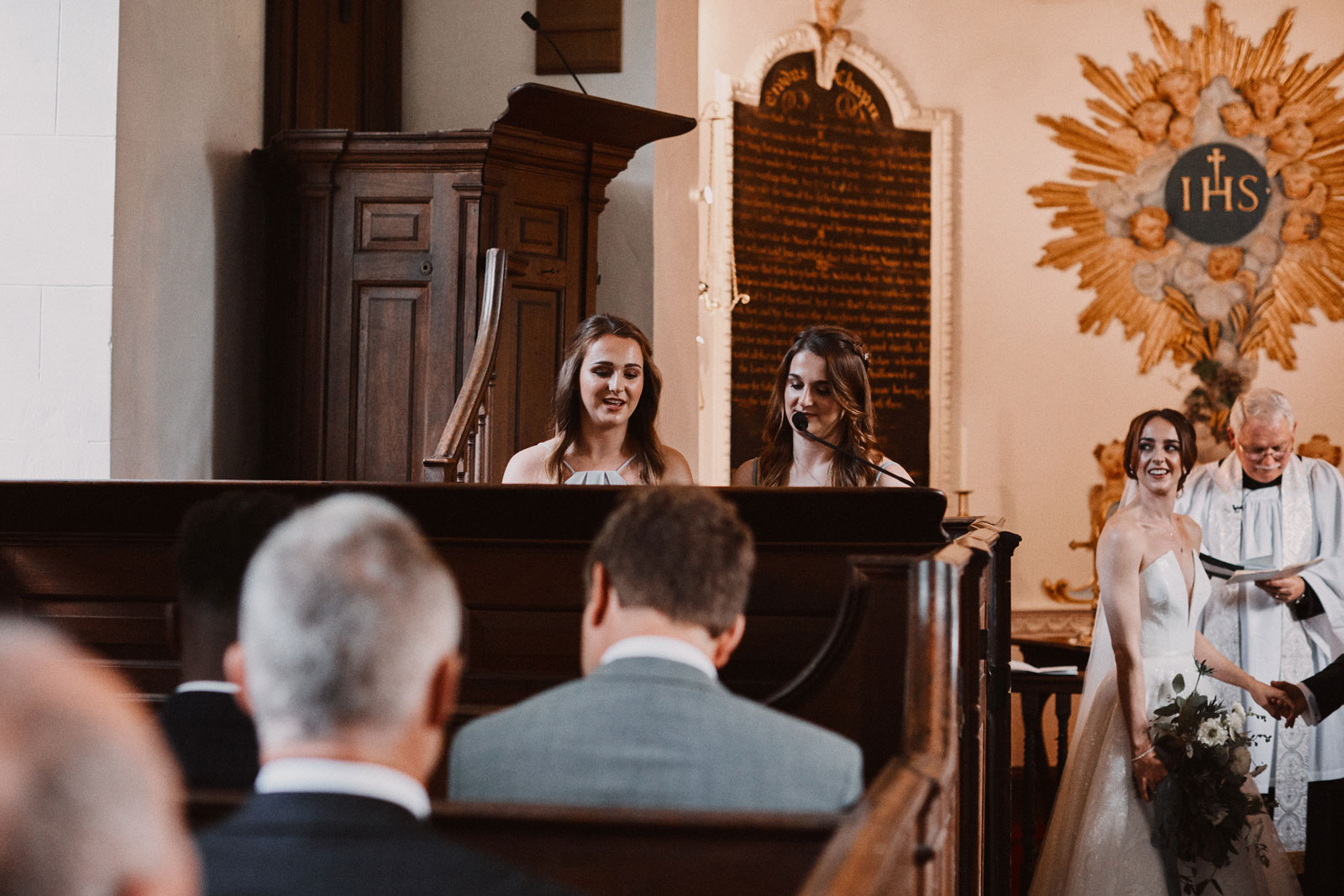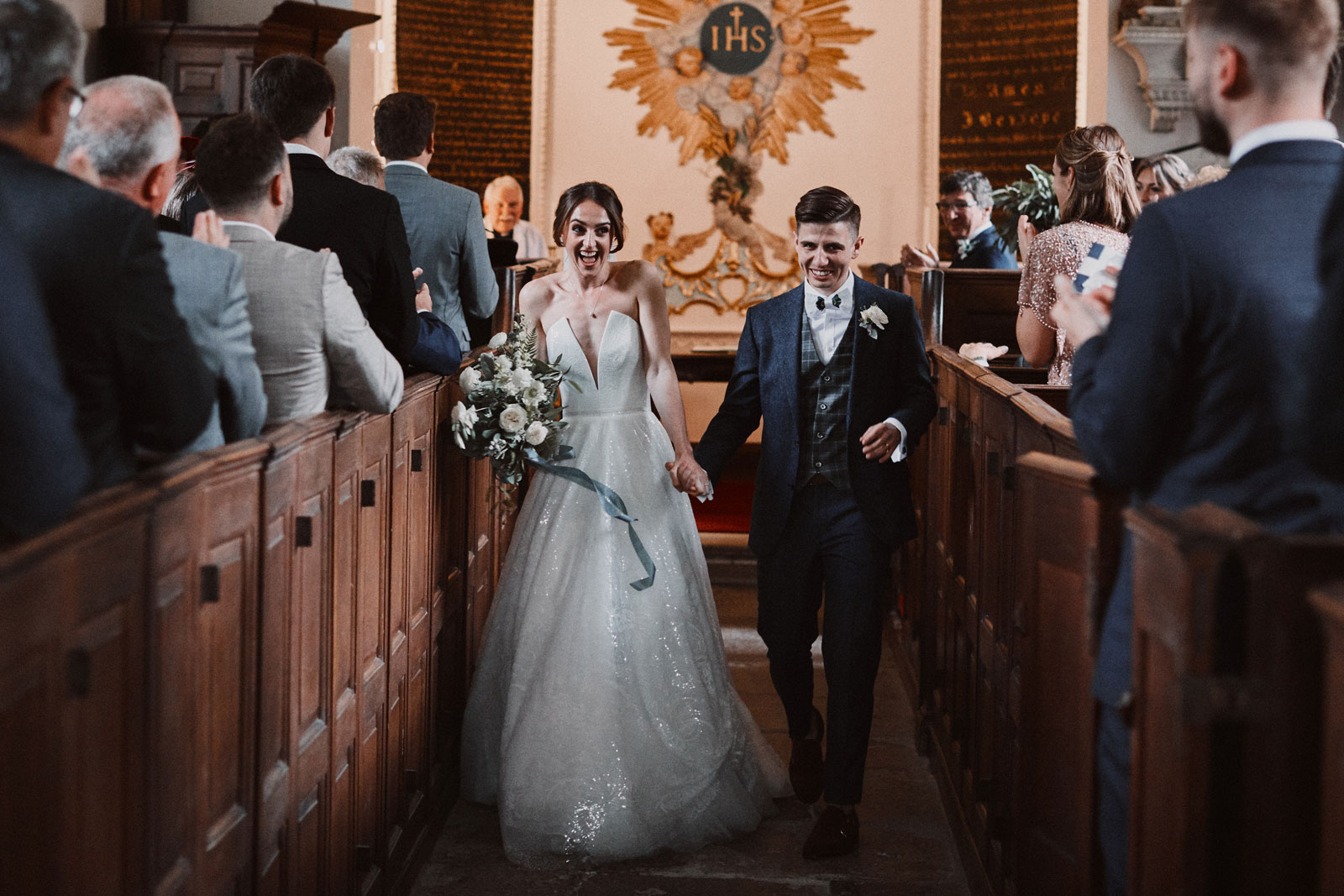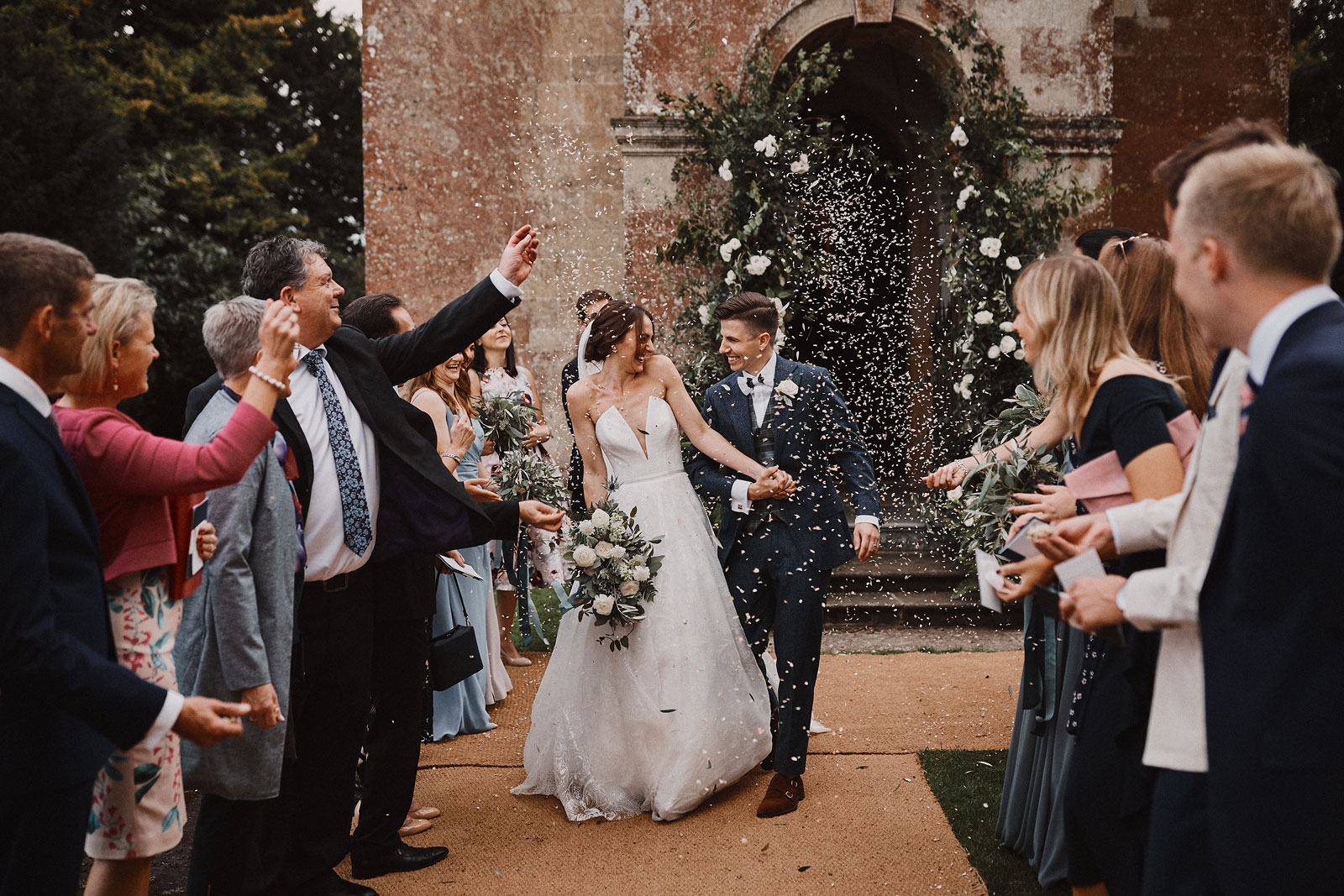 Images – All Photographs throughout this post were taken by Benjamin Wheeler. Ben was our wedding photographer and I think you can tell from these photos just how brilliant he really is.
Disclaimer – We always endeavour to credit the correct and original source of every image that we use. If you think that this credit may be incorrect, then please contact us at info@houseofthree.co.uk