Real Interior – Recreate the vintage home look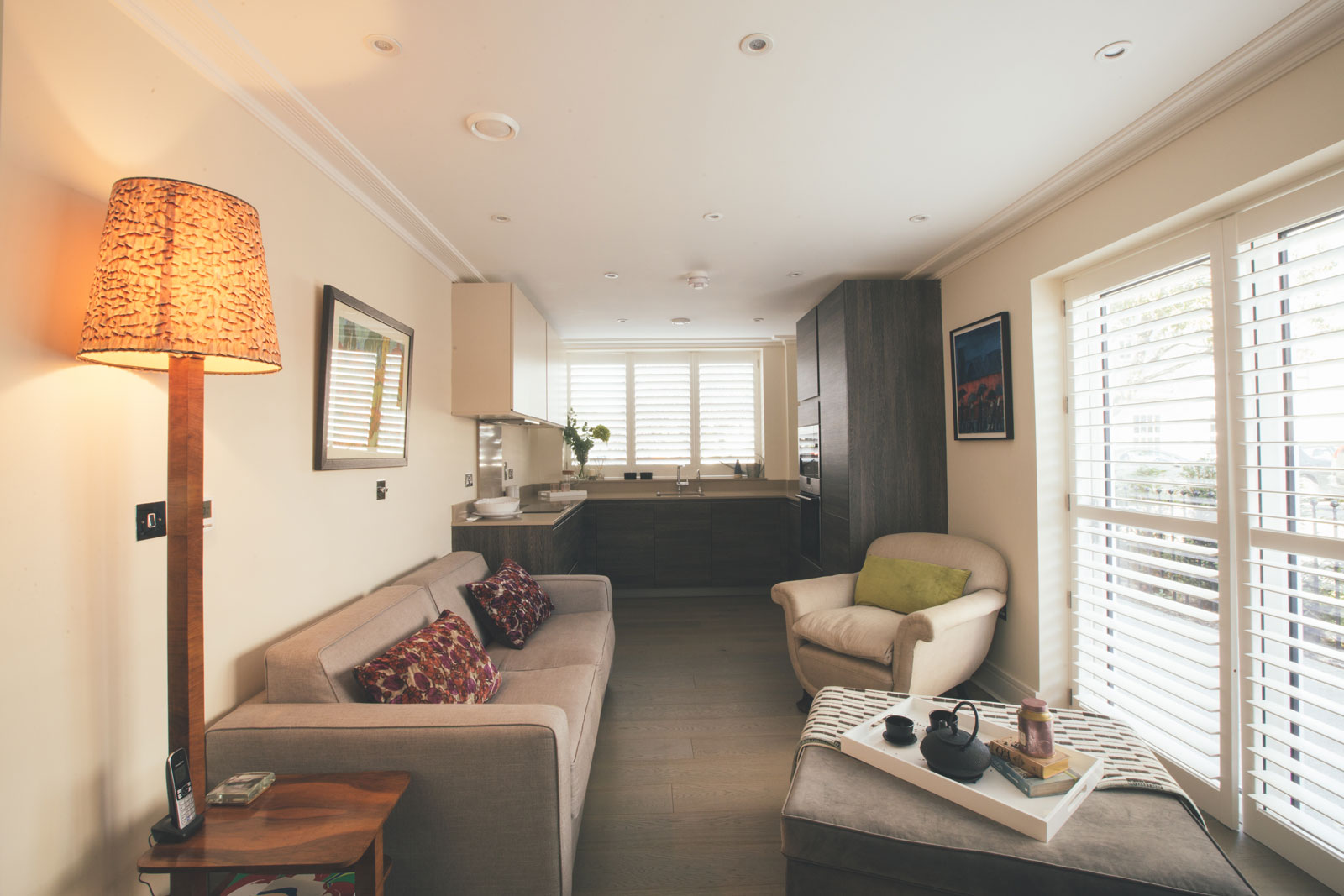 This well travelled client had vintage artefacts from all over the world that she wanted to include within her home design.
I first met Anastasia in the early stages of her building project. She had bought a new build apartment within a small cluster of apartments in Barnes. As it was a new build, Anastasia wanted a real mix of modern and vintage in her design. With a huge collection of vintage pieces already, we started to design her vintage home together.
We changed the finishes of the apartment to suit Anastasia's existing furniture, and bought new furniture that would compliment both the vintage and modern style.
It's ok to select only a few pieces from your collection when creating your vintage home. Include everything and it will look more mess than vintage.
Close to the railway line, it was important that Anastasia could block out the view, whilst still letting in light. Rather than having blinds or curtains, we had custom shutters made for all the windows. The shutters really helped to keep the space looking contemporary. Made in white, they also ensured Anastasia's vintage home was light, bright and airy.
We worked really hard together to ensure that we had the perfect balance of old and new. Lots of Anastasia's furniture was too large to fit into the scheme. Some pieces also didn't work as well others. We went to her storage unit together and selected the best pieces that would fit into the design. It's ok to not include everything within a vintage home. Include everything, and it will look more mess than vintage.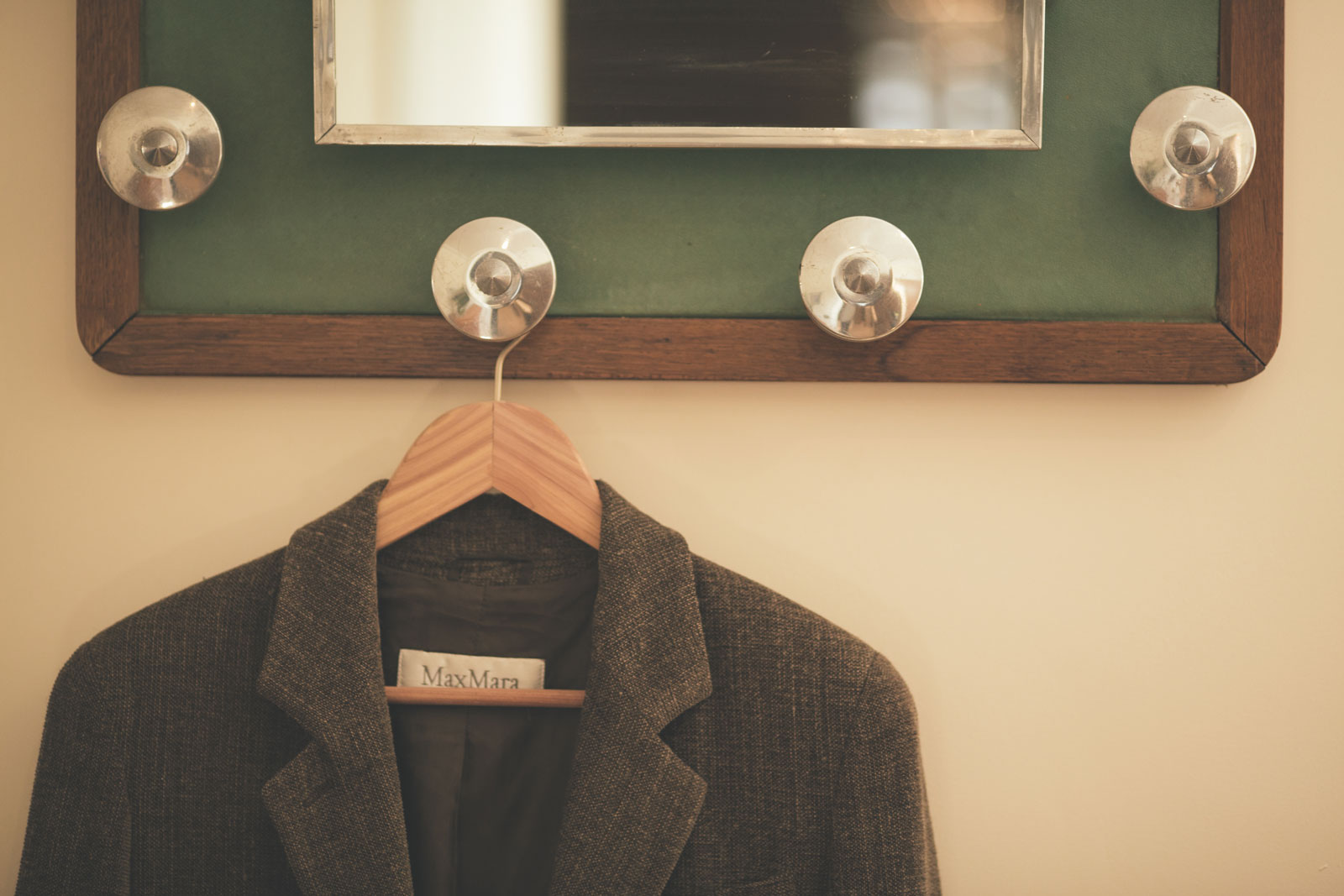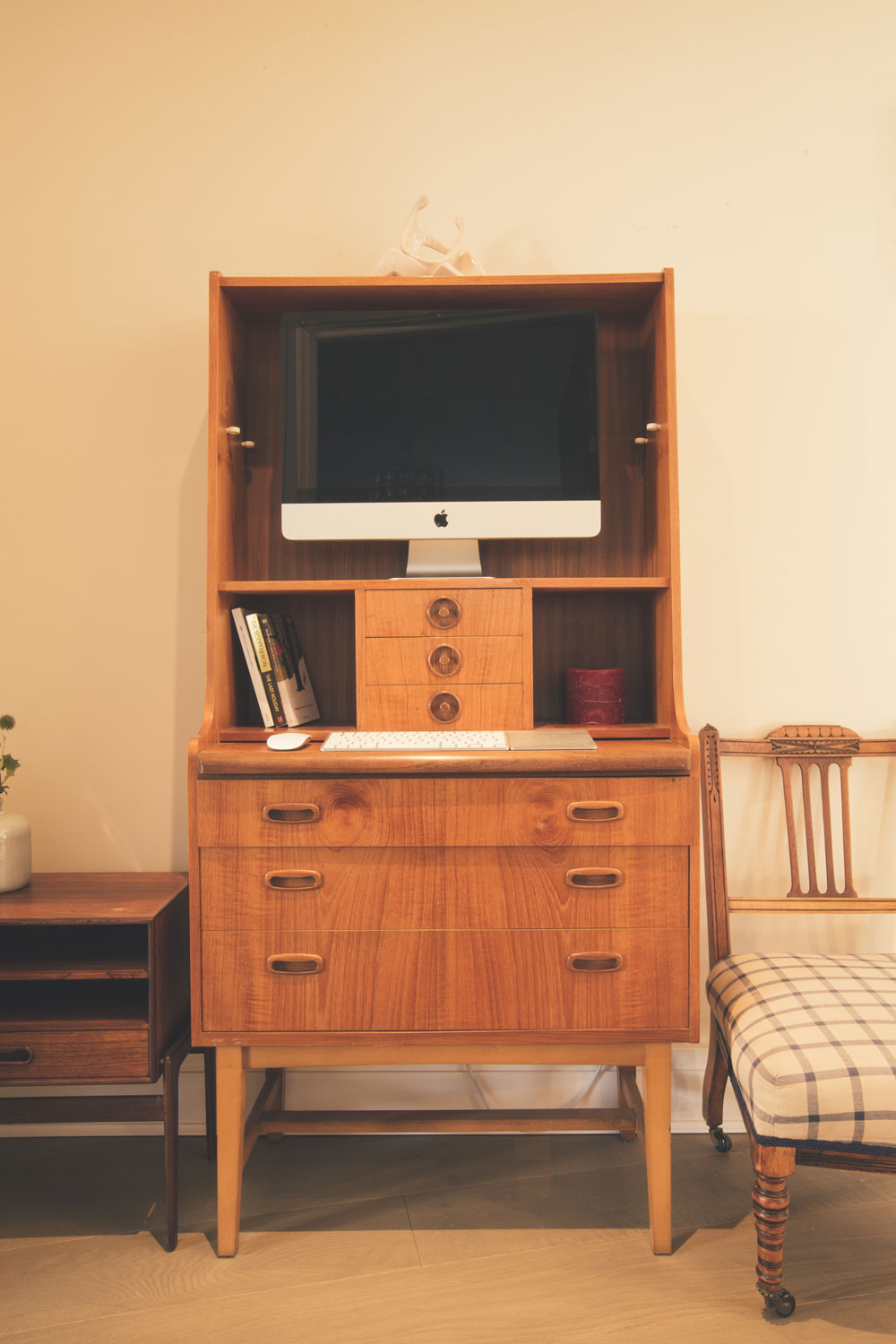 Although the property was a new build, it was important that Anastasia's original furniture worked with the design. Finding the balance of old and new is really important when creating a Vintage Home look. Without it and your home may look as though it's just lacking TLC.
Restoring vintage
There was a coat rack within Anastasia's collection that had seen better days. As a gift from her partner, it had huge sentimental value. I was convinced that we could get it fixed to a standard that would mean it could still be used. And so went on a search for a vintage furniture restorer that would be happy to work on it.
A new mirror, frame, filling and leather, and the coat rack was ready for use. Although there were lots of new elements, some of the character was left. The rusting marks remained, the hooks although they could have been smartened, were also left as they were.
It's really important to keep some of the original piece as it was. Without it and the character will be lost. The pieces history is important, and you need to still be able to see that it had one. If you like the idea of adding a vintage piece into your home, and don't mind the challenge of restoring something. Here are the best places to go to search for vintage gold.
Antique Furniture Store | The Old Cinema
Antiques Market | Sunbury Antiques Market
Antiques Auction | Chiswick Auction House
Unique Finds | Petersham Nurseries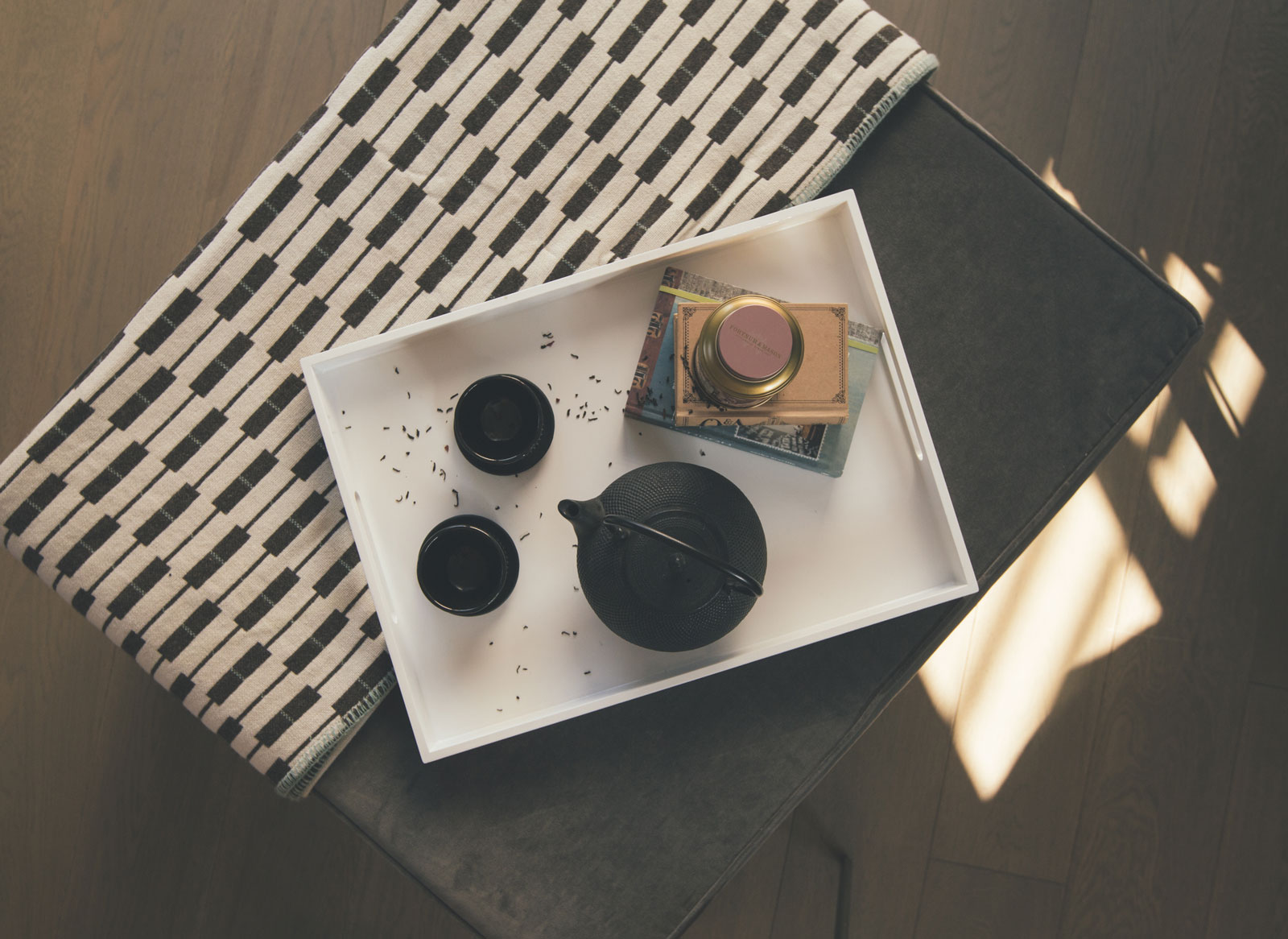 Lots of old antique Danish furniture is made out of Rosewood, which is now an endangered species. This means that modern, although it looks vintage, Danish Furniture will more than likely be made out of Teak or Beech wood.
This home design was not only inclusive of vintage artefacts, but also had a nod towards Danish Design. And after a vintage Art Deco inspired Danish dressing table was sourced for the bedroom, it was important to make sure it fit with the rest of the room.
Danish Furniture
When searching for Danish furniture, you need to be careful that you aren't mixing old, real antique Danish furniture in with brand new Danish furniture. Why? Because lots of antique pieces are made out of Rosewood. Rosewood is now banned from the furniture market due to being an endangered species.
This means that if you find one old piece, made from Rosewood, it won't match new modern pieces. Most Danish furniture is now made out of teak or beech wood. And although teak can be stained to a similar shade as Rosewood, it is by no means the same.
Of course not all of the furniture has to match. And it is good to mix up textures, colours and woods so the room doesn't look too boring. The more textures a room has, the more vintage the room will look. But be careful not to have too many different shades of wood. Wood can be quite harsh, and you need to introduce textures that will soften the room too.
Woods pair really well with woven fabric like linen for a more rustic vintage look. Or pair them with velvet for that real vintage home feel.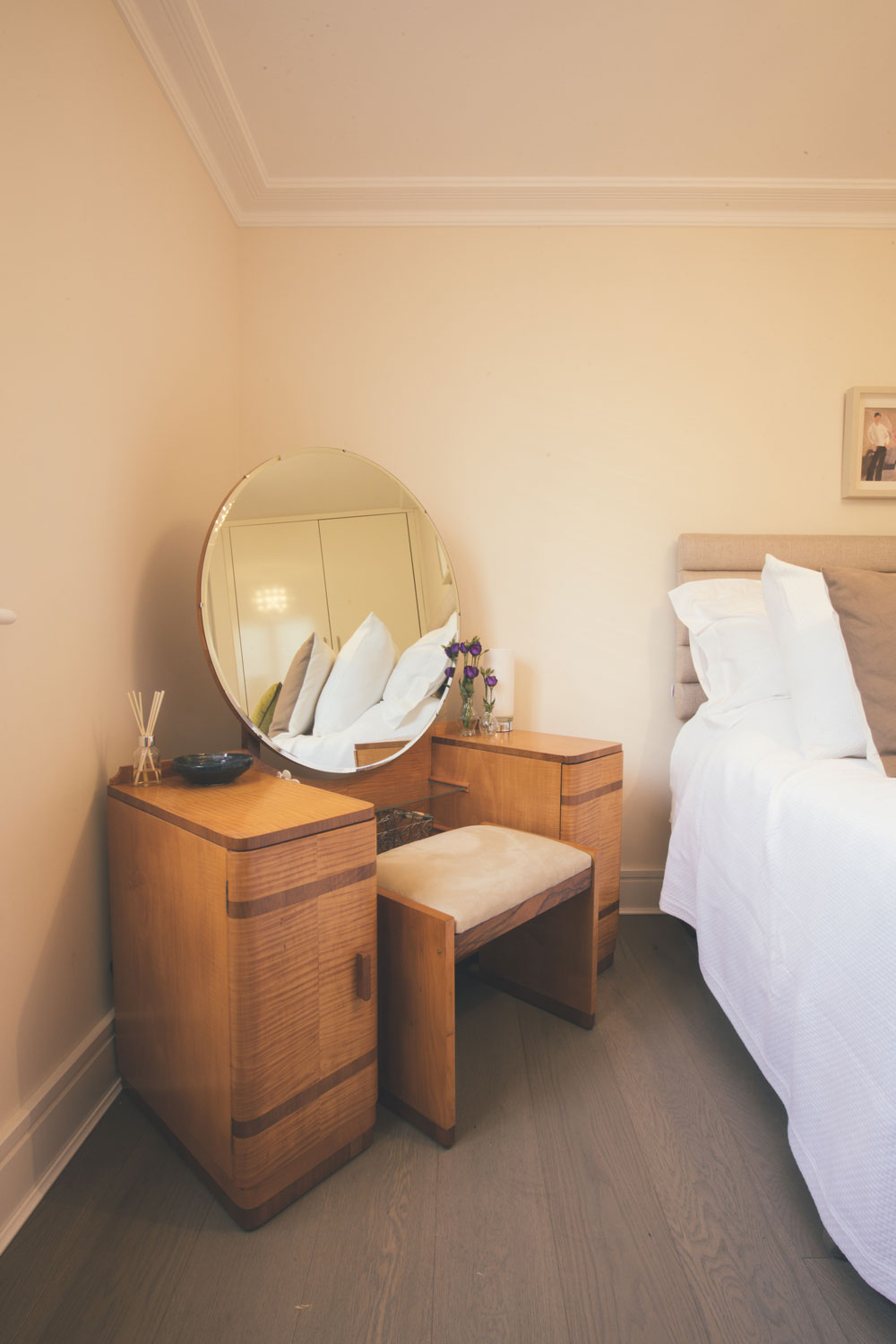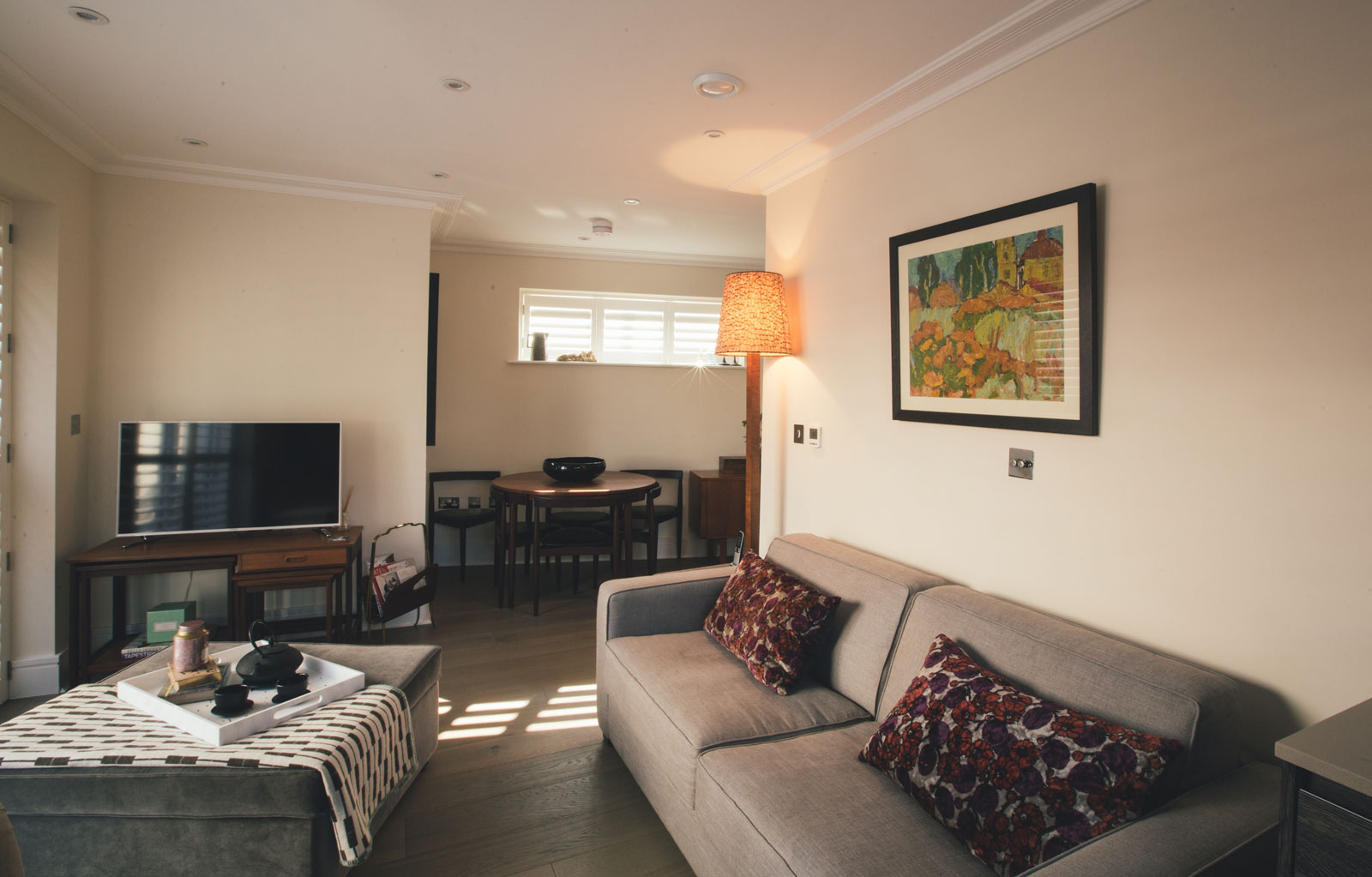 As a one bedroomed property, it was important that space was really maximised. The dining table was chosen for it's chairs that fit underneath the table whilst not in use. A bespoke sofa bed was made in keeping with the modern/vintage scheme to allow for guests to stay. And a further Ottoman containing a bed was made in a luxurious grey velvet by the company Furl.
As a one bedroomed property, storage was a must. A storage bed and a sofa bed were sourced, making sure they still fit with the vintage home style.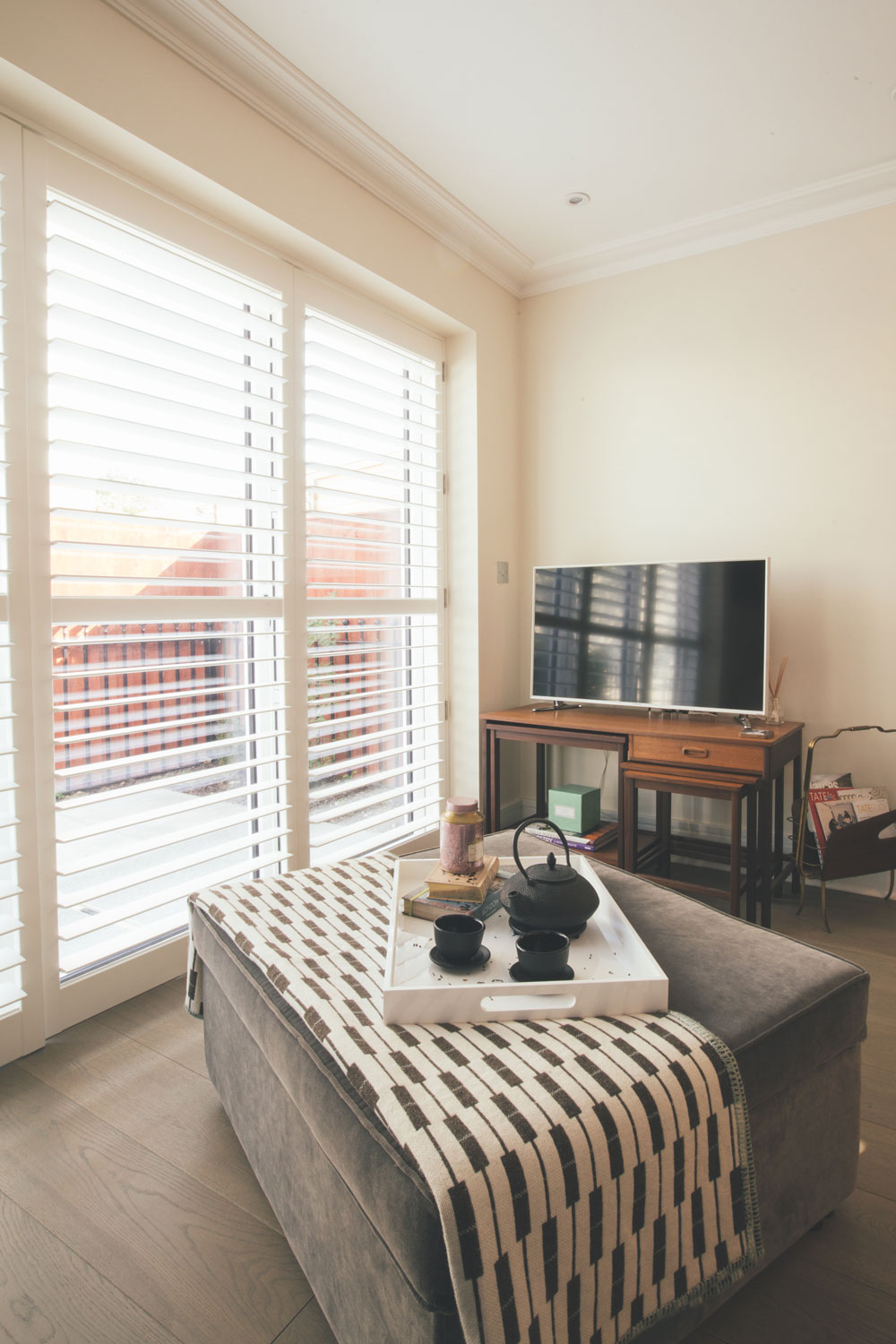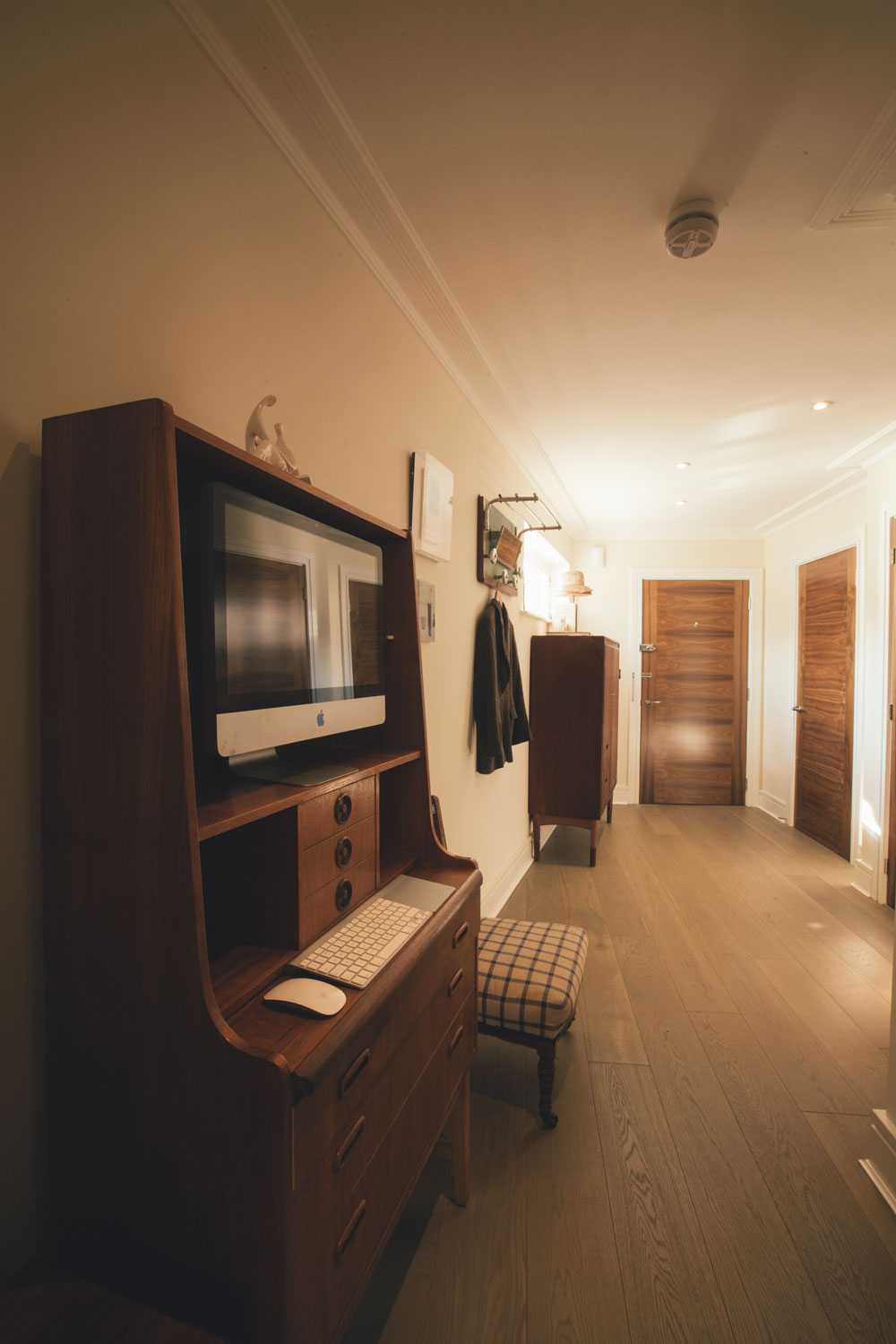 As Anastasia was now living in Italy, this home was only for when she was visiting the UK. It needed to feel like home, but also function for travelling.
We filled the wardrobe with empty coat hangers so that clothes could be swiftly unpacked. And then sourced a storage bed that would hide away the suitcases that she would be travelling with.
We styled the property with additional items owned by House of Three for the photography. All styling items of which the client was able to purchase after a number of weeks of testing them in her home.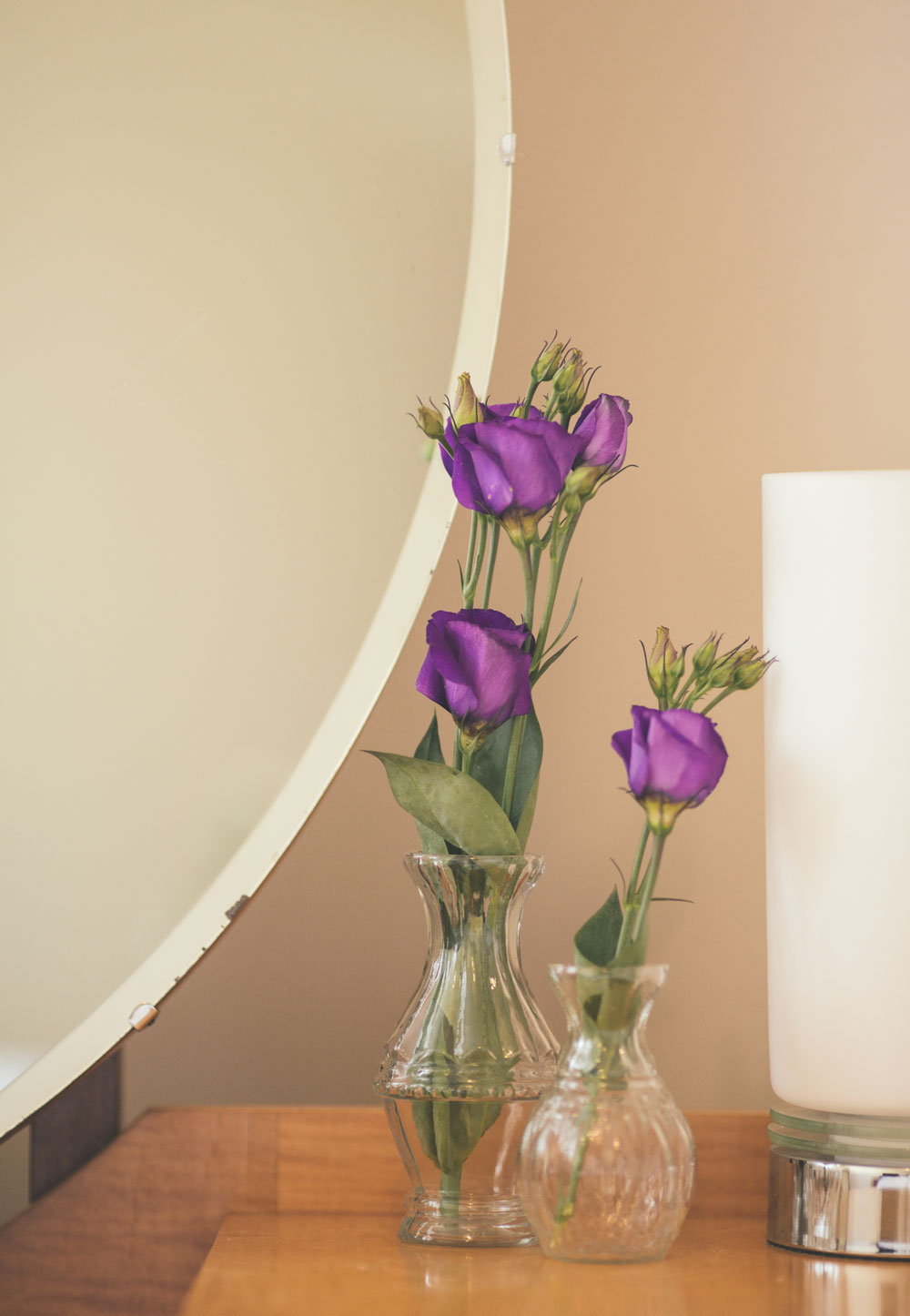 Disclaimer – We always endeavour to credit the correct and original source of every image that we use. If you think that this credit may be incorrect, then please contact us as info@houseofthree.co.uk