Interior Design Ideas For A Small Space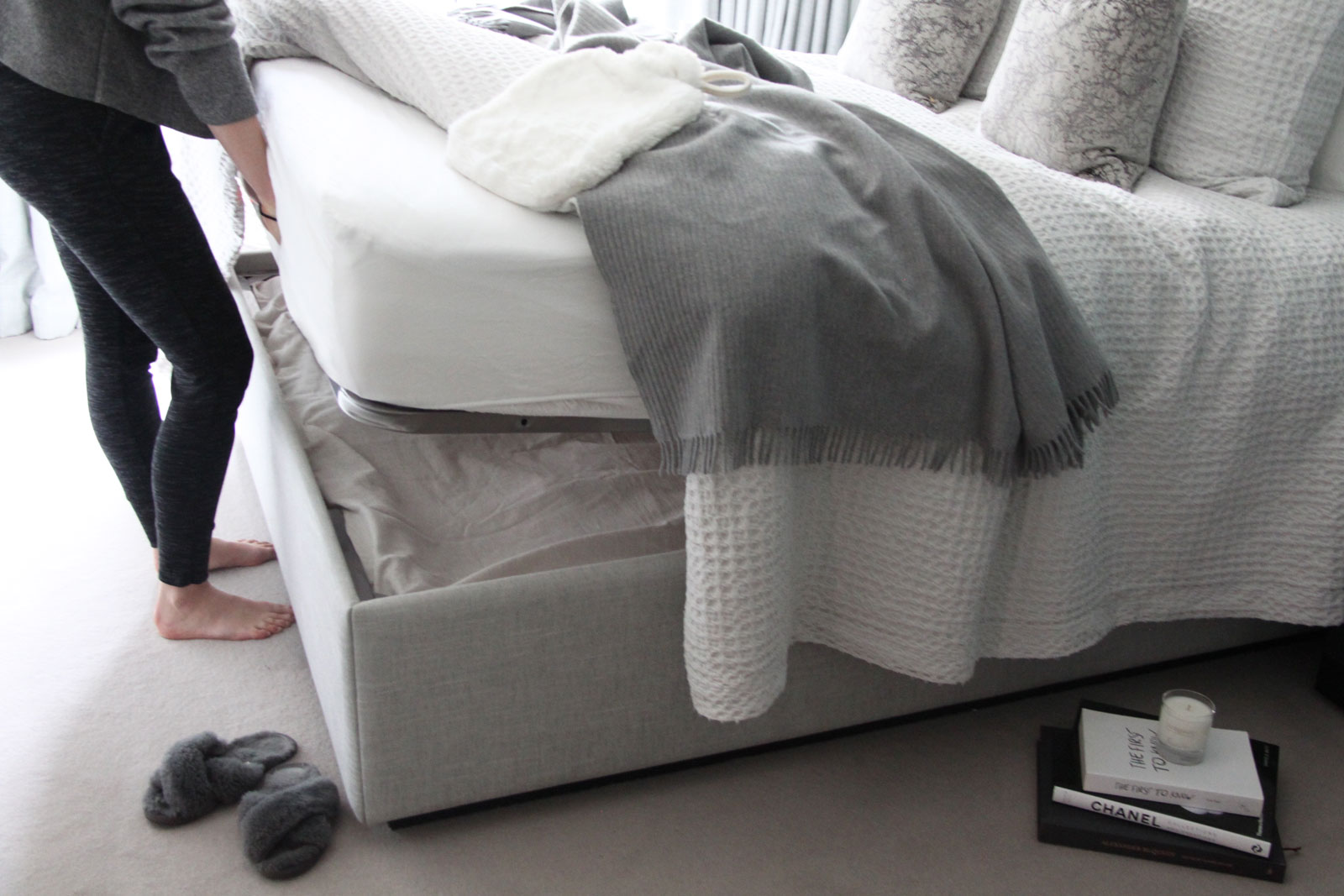 When you live in a small space it can sometimes be challenging deciding how to style it. Here are some interior design ideas and tips to help you maximise the space in your home!
Living in a small space doesn't mean you have to compromise on style or design. There are ways that you can save space and get the most out of each room. This could depend on your choice of furniture, storage methods or even just the way you style something to maximise its impact in the space.
A great way to maximise your small space is with space saving or multipurpose furniture. This could be an ottoman box or storage bed.
When you are filling your space, ask yourself this – What pieces of furniture do you actually need? Could you save space by getting rid of items? For example, do you need a TV console in a small living room? You could maximise your small space by mounting a TV on the wall. Or if you only have room for a small desk or bedside table, then you could mount a lamp on the wall or opt to have a hanging lamp. This will create more space and make your room seem larger.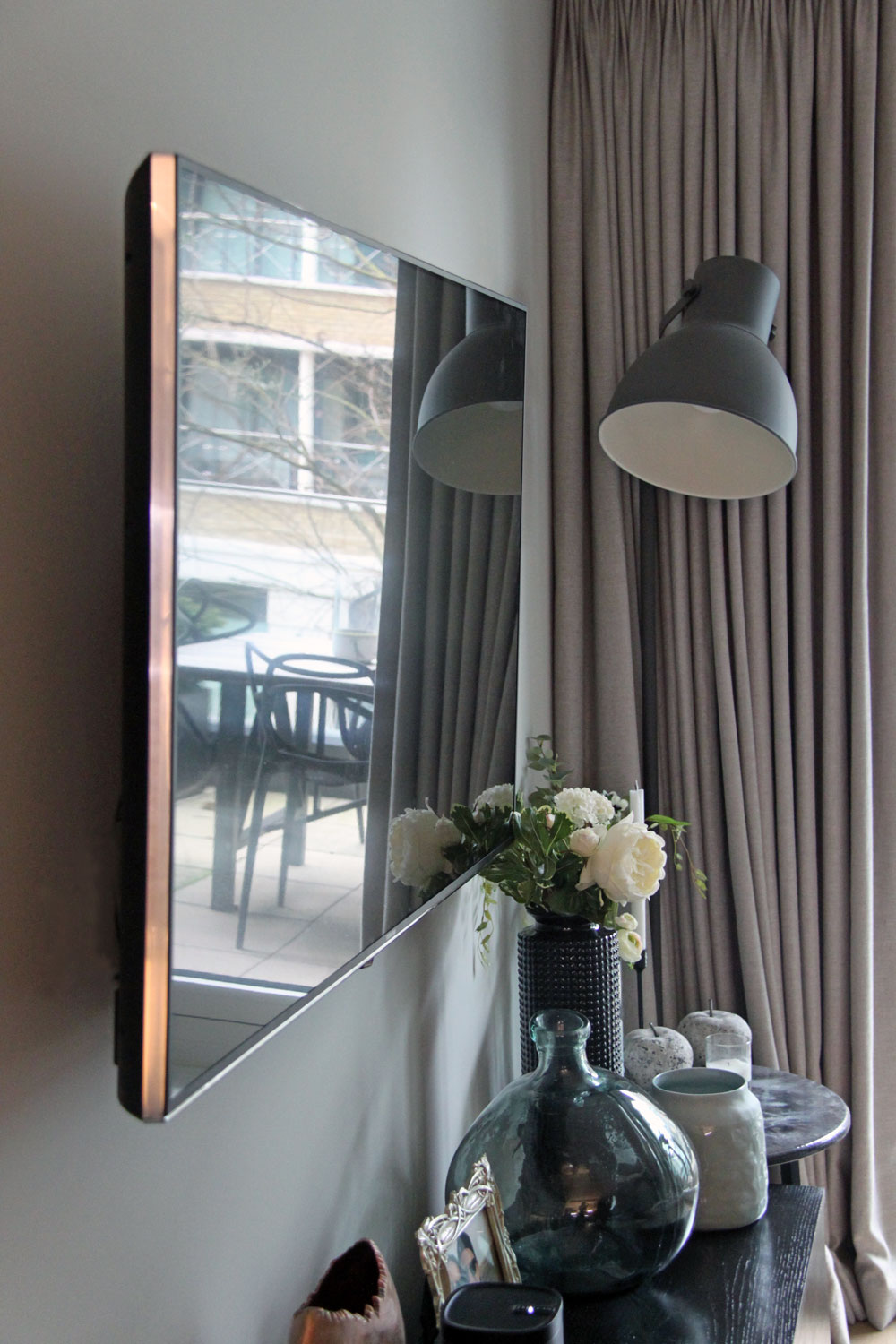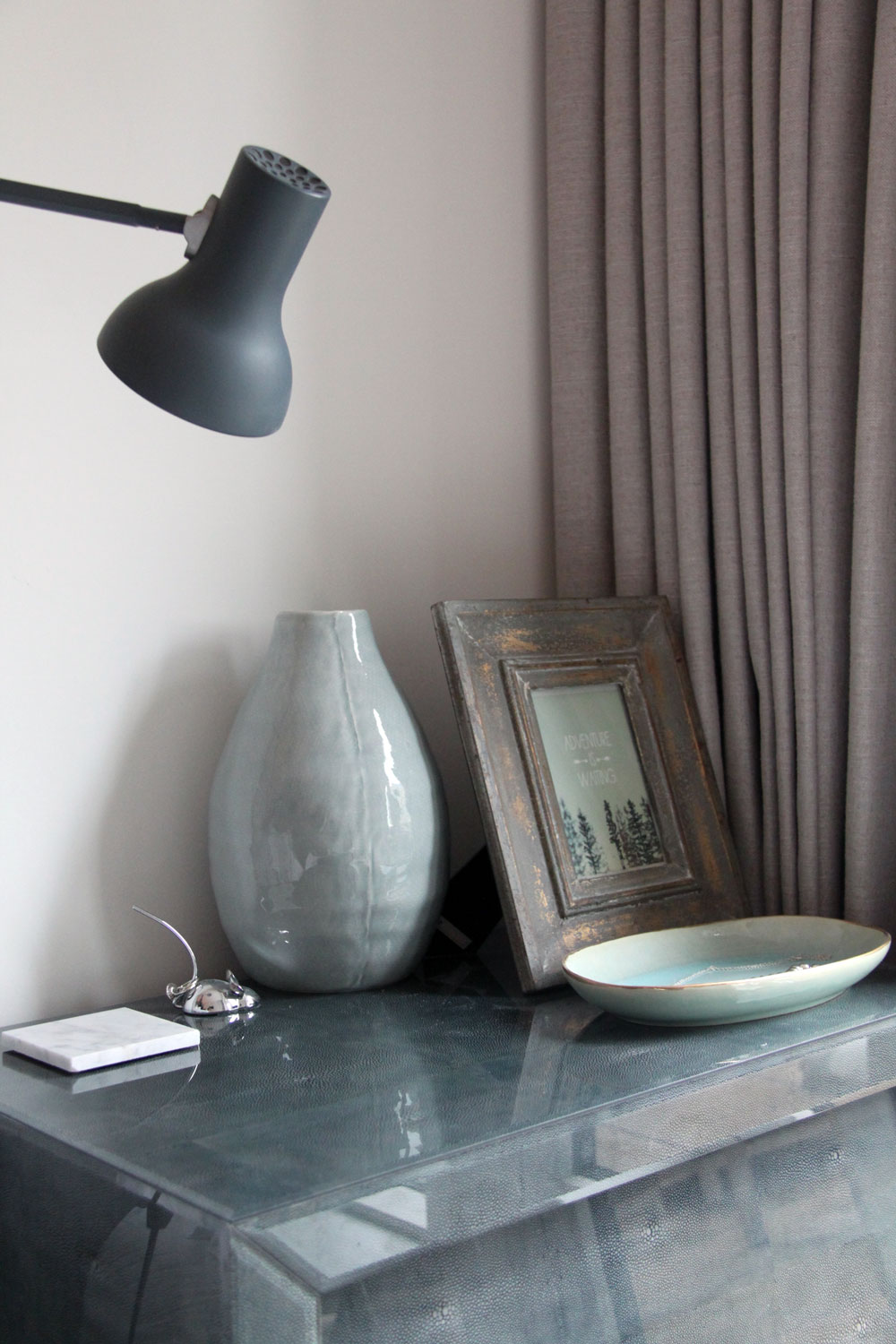 When you are choosing your furniture, a great way to maximise your small space is with space saving furniture. Examples of this would be ottoman boxes and storage beds. Our favourite company for space saving furniture is Furl. They sell ottoman boxes and storage beds, both of which feature in these blog images.
These pieces can also be multipurpose. By using an ottoman box that doesn't have thick upholstery, then their flat surface is practical and works as a coffee table equivalent. However, they are still soft and cushy enough to either sit or rest your feet on comfortably. An ottoman box, over just a pouffe for example, also has internal storage to further save space.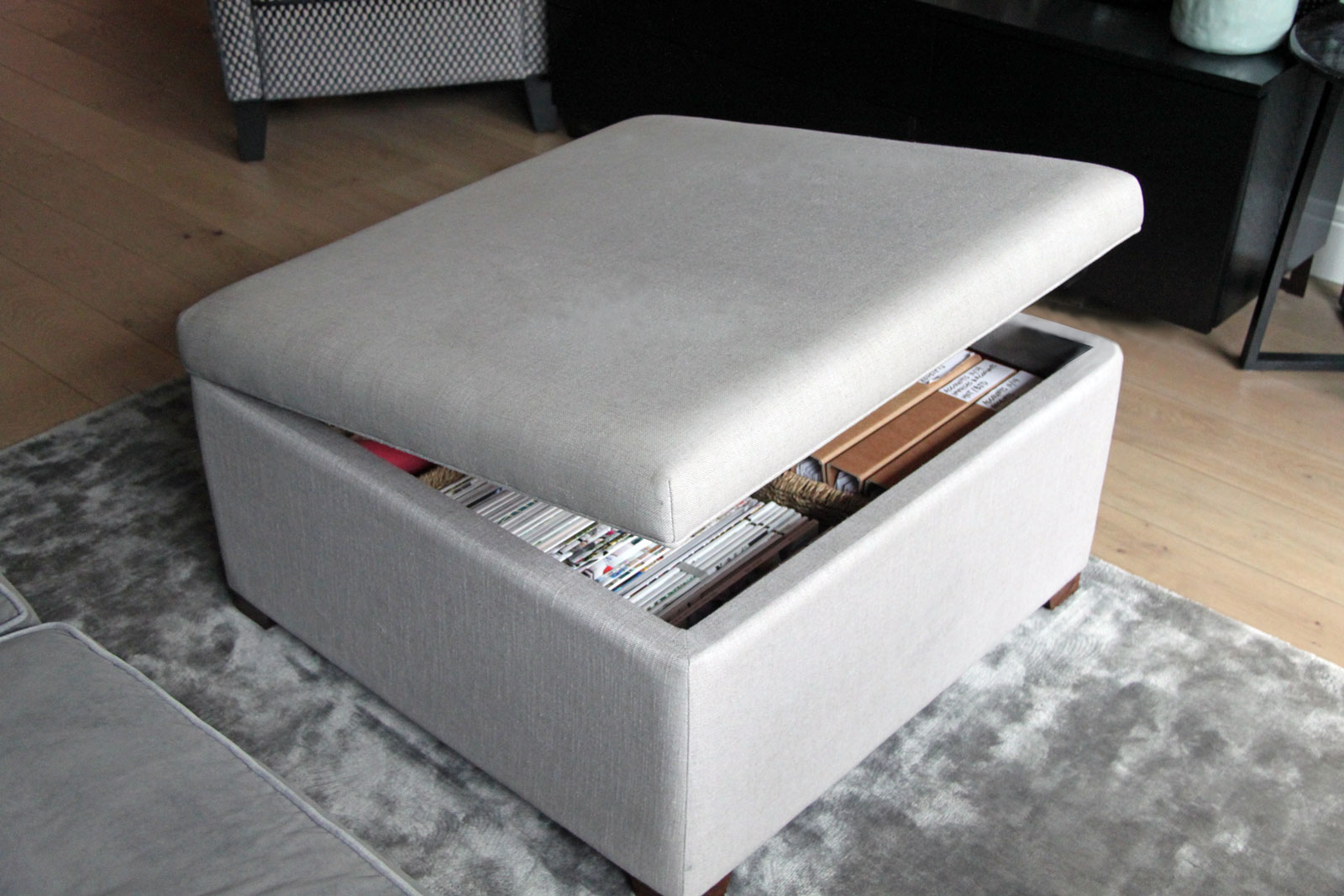 Ask yourself what pieces of furniture you actually need. Could you save space by mounting a tv or lamp onto the wall rather than placing them on a unit?
When it comes to your coffee table, a good styling tip to maximise space is to collate any items on the table onto a tray. This works whether you have an ottoman or an actual table. By having all your items on a tray, it makes the table seem tidy and organised, whilst also allowing you to quickly just pick it up and move it if you need to use the space for something else.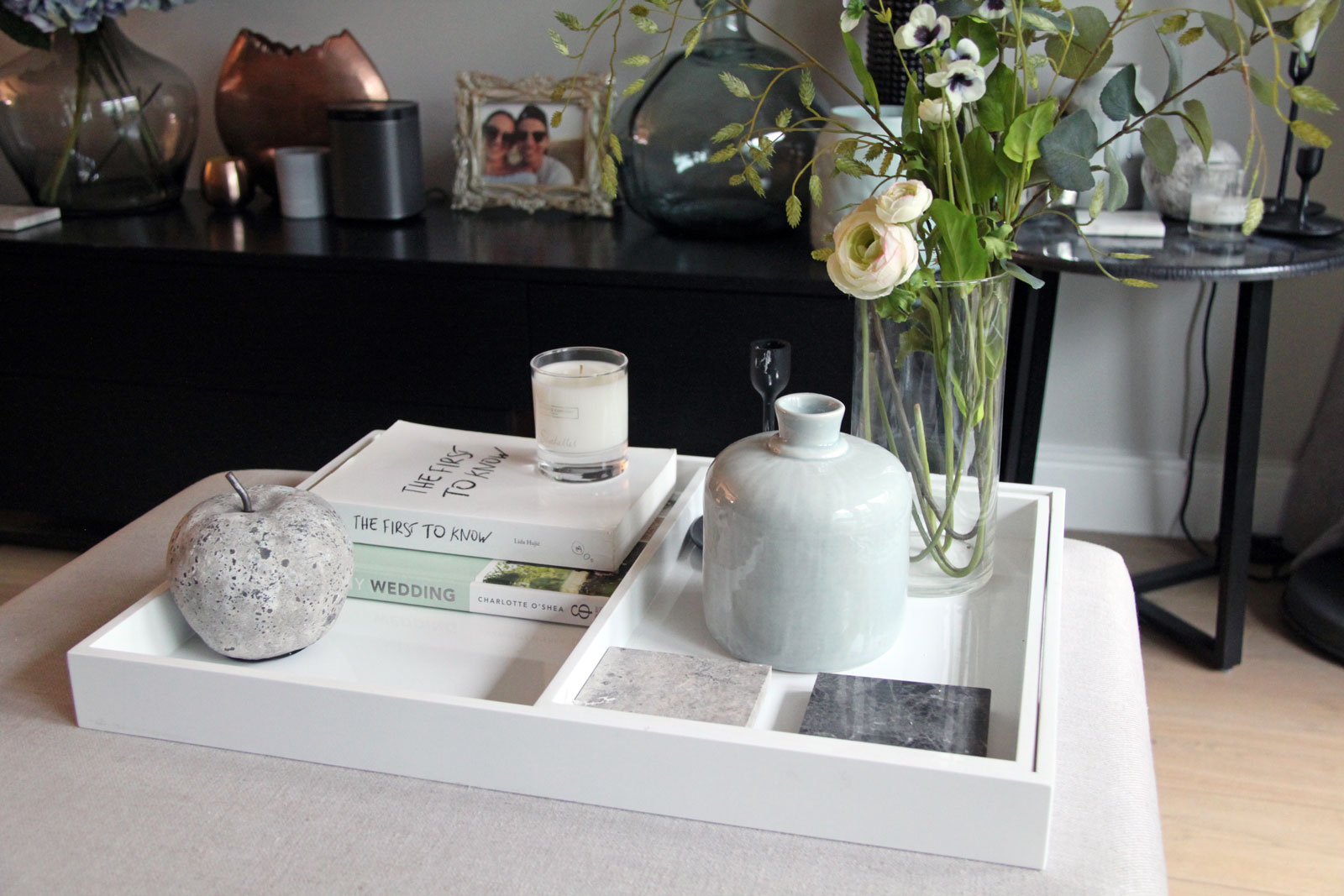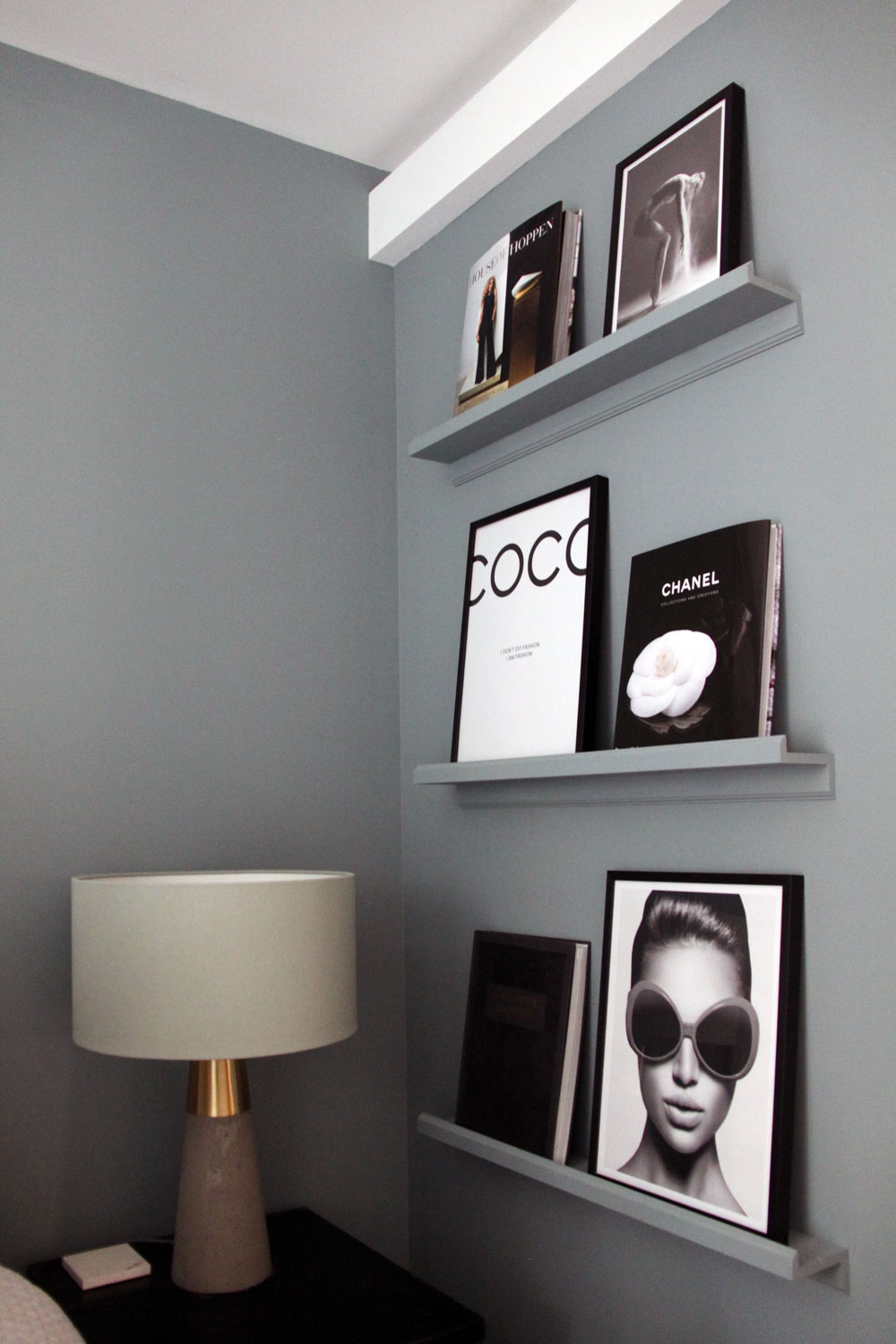 Sometimes a small space doesn't have room for certain furniture. For example, if you only have space for a bedside table next to your bed, you won't want to clutter it with lots of items. You could opt to use display shelves to hold books, artwork or other items. They are less obtrusive then full sized shelves and still allow you to fully see and easily access each item on them.
Additionally, take advantage of nooks that are already in your room, such as building floating shelves into a corner nook. This will give a cleaner look, as the wall will look less cluttered and overloaded, and less space is required.
Make the most of every nook and cranny
You can also use mirrors to make a space seem larger, lighter and airier. This is another really simple idea that doesn't require floor space. It gives the illusion that the room is bigger than it is, without actually using any space. This is especially good for any small space that is dim or dark.
Hang a mirror across from a window to bring more natural light in to the room.  Try not to block out natural light. Choose lighter shades or curtains that will maximise the light and make a room feel more open.
Brighter/lighter rooms also help to make a small space seem bigger. If you opt for dark walls, this can make a small room feel intimate. Which is great if this is the style you are trying to achieve. However, to give the appearance that your room is bigger, keep your walls white/light in colour.
Small spaces can sometimes feel over crowded if you have lots of pieces of furniture. It would be worth considering fewer larger pieces of furniture, over lots of smaller pieces. Although this seems counter-productive, it will actually help your room seem cleaner. Lots of little pieces in small space can make the room feel cluttered.
Furthermore, choose furniture that offers maximum functionality. An example would be choosing to have 2 small rounds tables instead of one big coffee table, or to have 2 armchairs over a sofa. These are easier to move and create a better flow through the space.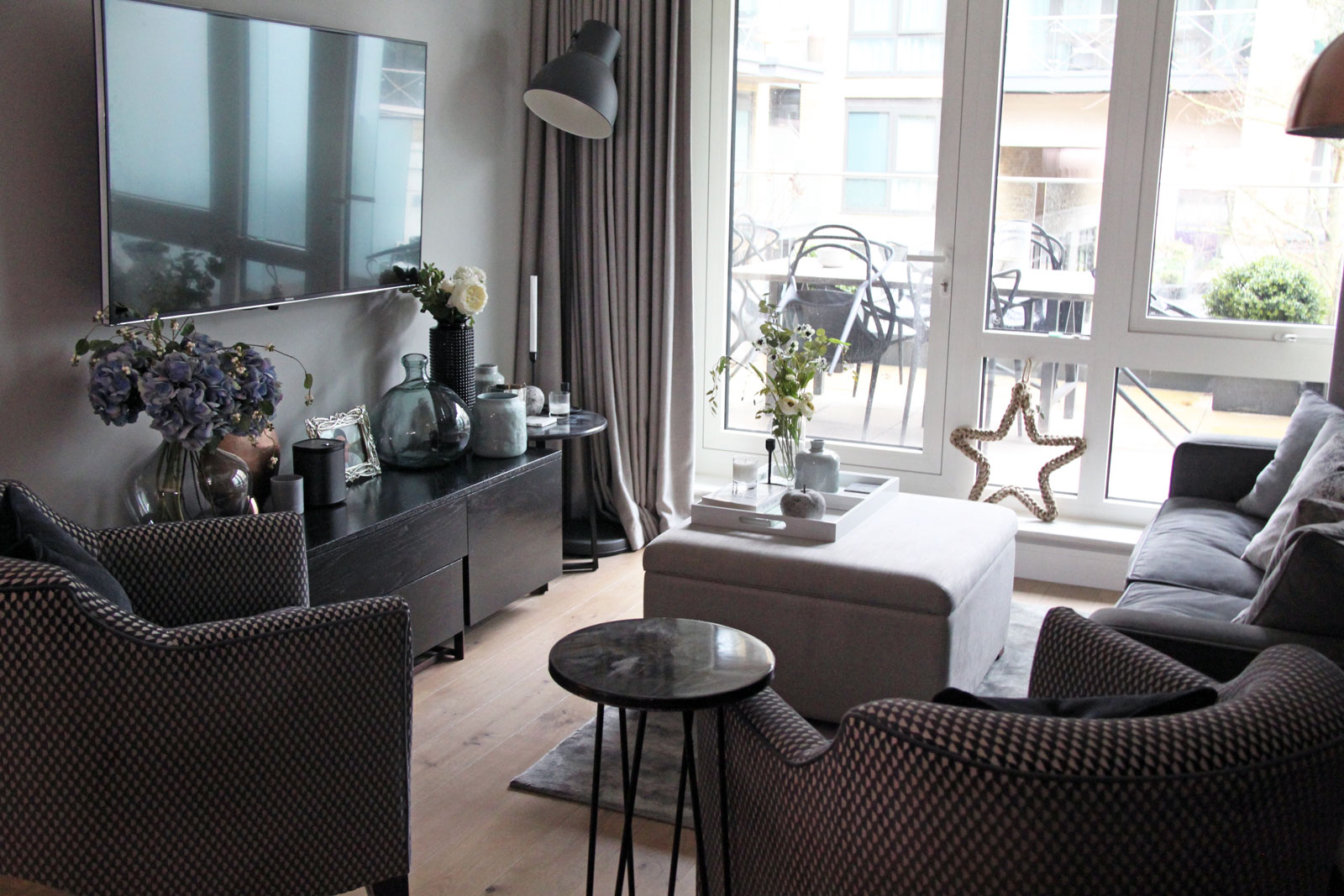 Small spaces can feel over crowded if you have lots of small pieces of furniture, so consider using fewer larger pieces of furniture.
Other than these tips, just try to find ways to organise. If you have plenty of clever storage solutions and you keep your home tidy, then your room will automatically look bigger. Have designated spaces for things and make sure you're putting them back there after use. This will stop you from filling your room with stuff that makes it seem smaller. If you fully implement these smart interior and styling ideas then you'll be able to fully maximise any small space.
Disclaimer – We always endeavour to credit the correct and original source of every image that we use. If you think that this credit may be incorrect, then please contact us at info@houseofthree.co.uk