The Designer Box – Everything you need to know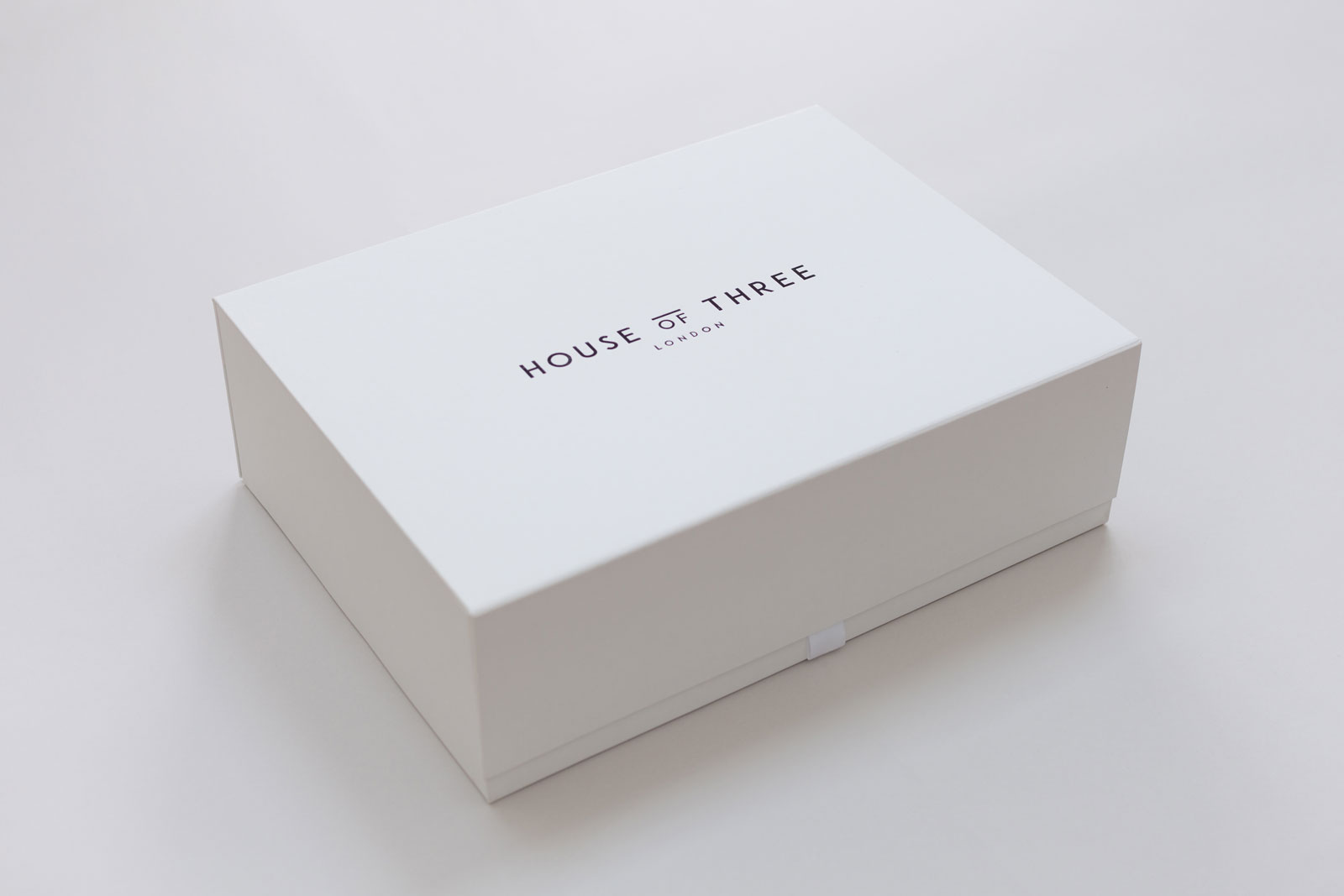 You may have heard me talking about The Designer Box before? You could have possibly seen it over on House of Three. But just incase you didn't know anything about it. This is exactly what it is and why it might be a good fit for you.
Our blog Three Little Secrets is the sister company to House of Three. House of Three offers bespoke luxury services across the Weddings, Interiors and Styling Industries. But we also offer The Designer Box too, again for Weddings, Interiors and Styling.
In short The Designer Box is a more budget friendly Wedding Planning, Interior Design or Styling service. But despite being a little more budget friendly than our standard services, each box is still bespoke and tailor made to suit you.
So what is the Designer Box?
Feel like you need a little helping hand with your project, but still want to feel very much involved? Then The Designer Box will be a good fit for you. We ask you to complete a questionnaire, send inspirational images and budget, and within three weeks of us receiving it, you shall receive your planned wedding, designed interior or styled home in a box. Complete with three design options, all within your budget. The rest in then in your hands.
Need a little helping hand, but not sure your budget will stretch to it? Then the Designer Box is the perfect option for you.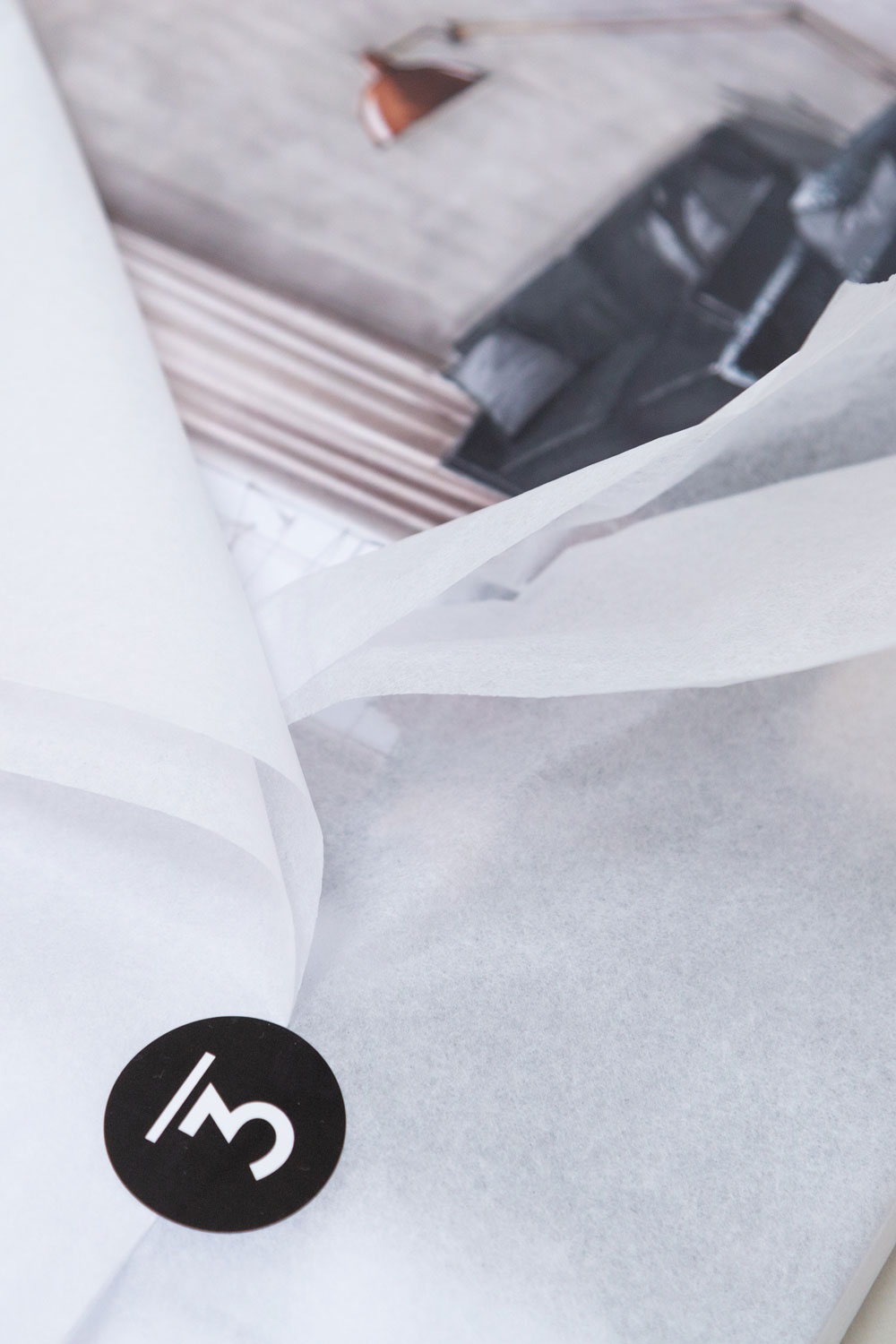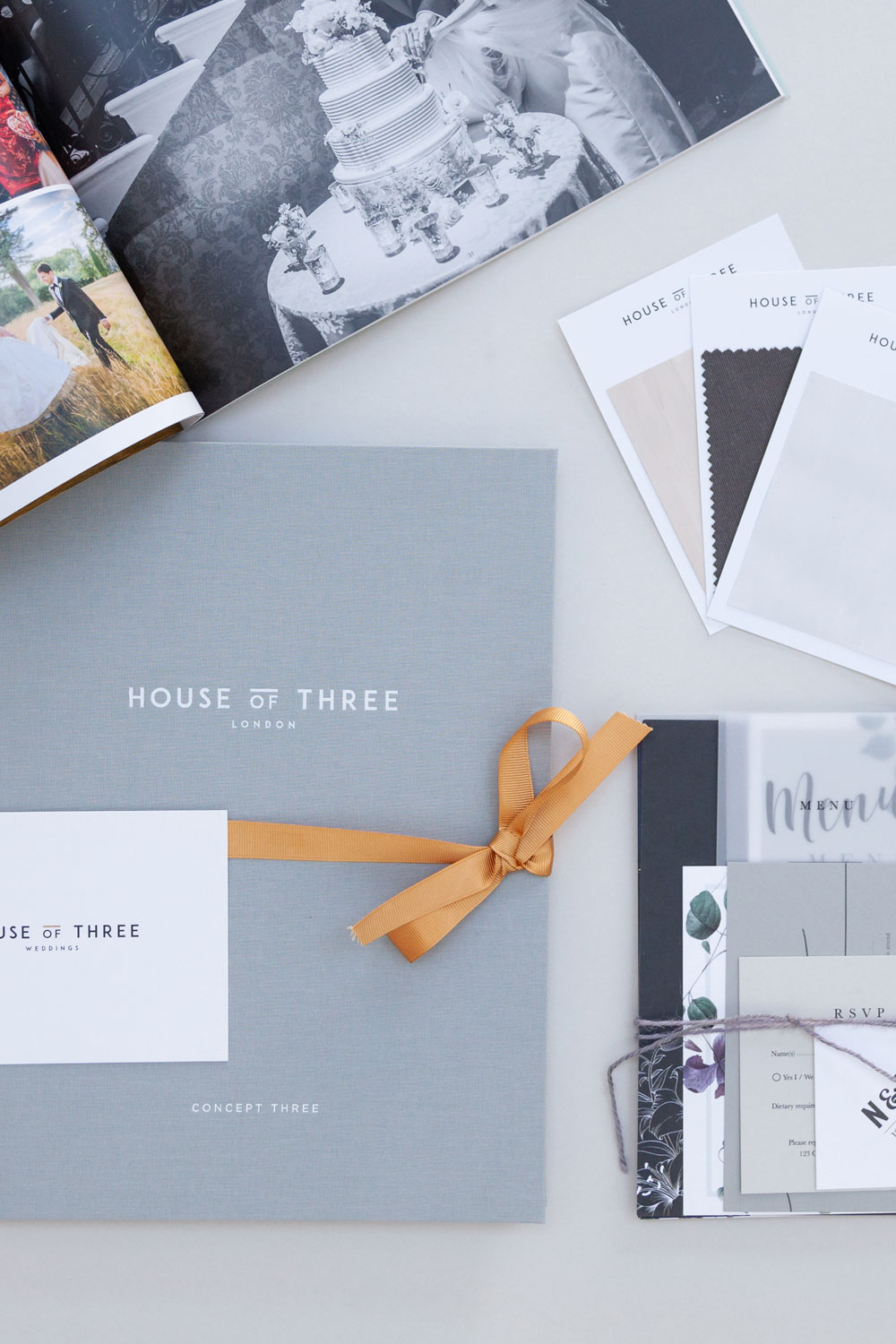 What will we need from you?
For a Weddings Box
If the Designer Box is a right fit for you, then you can purchase it on The Designer Box webpage. As soon as you've signed on the dotted line, we need a little information from you.
Complete the Questionnaire
This will include simple questions such as the approximate or actual wedding date, the approximate location, number of guests and allocated budget.
Take the Find My Style Test
This will allow us to better understand your style
Gather Inspirational Images
Make a collection of images or things that you like or inspire you. Either from magazines or by creating a Pinterest board.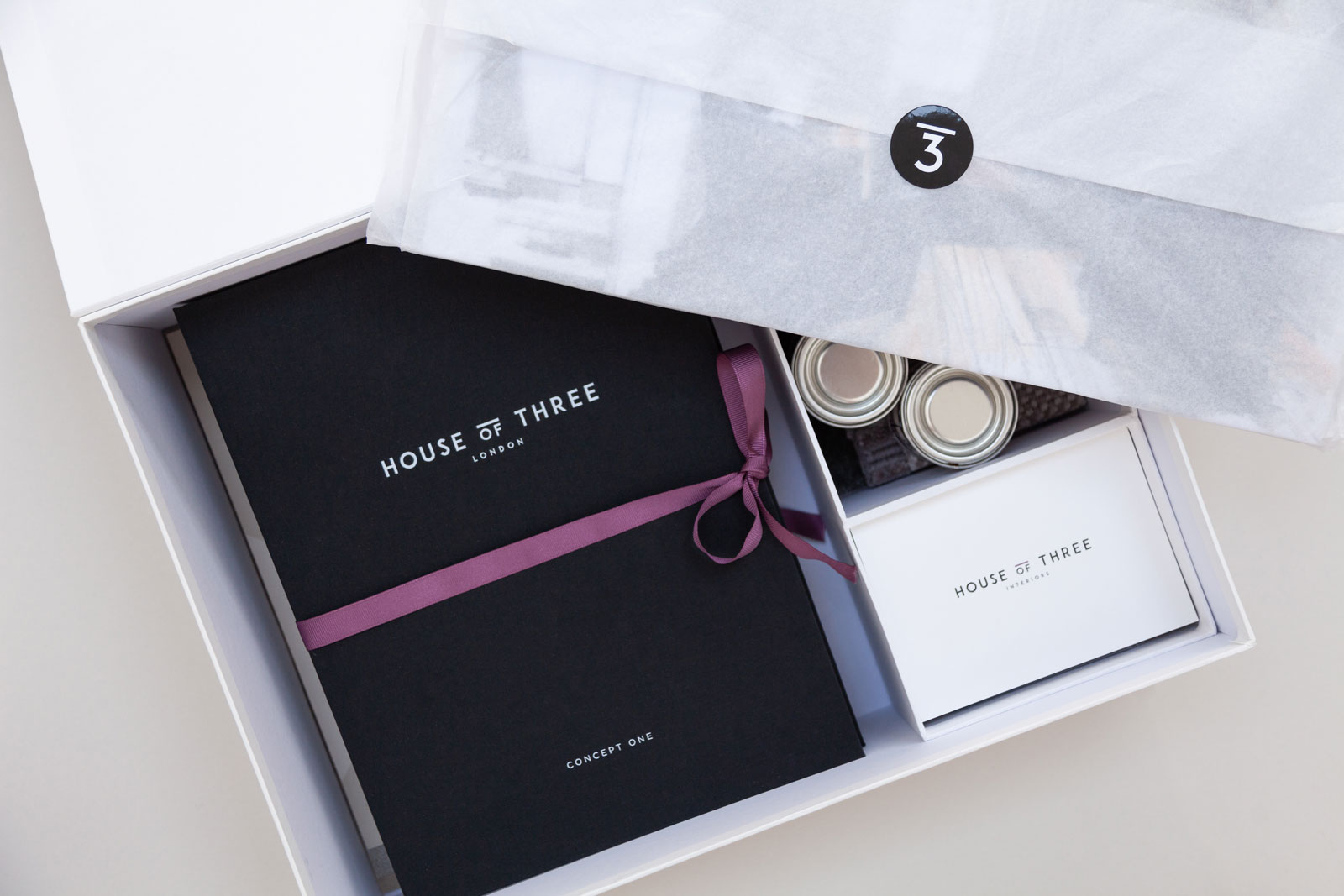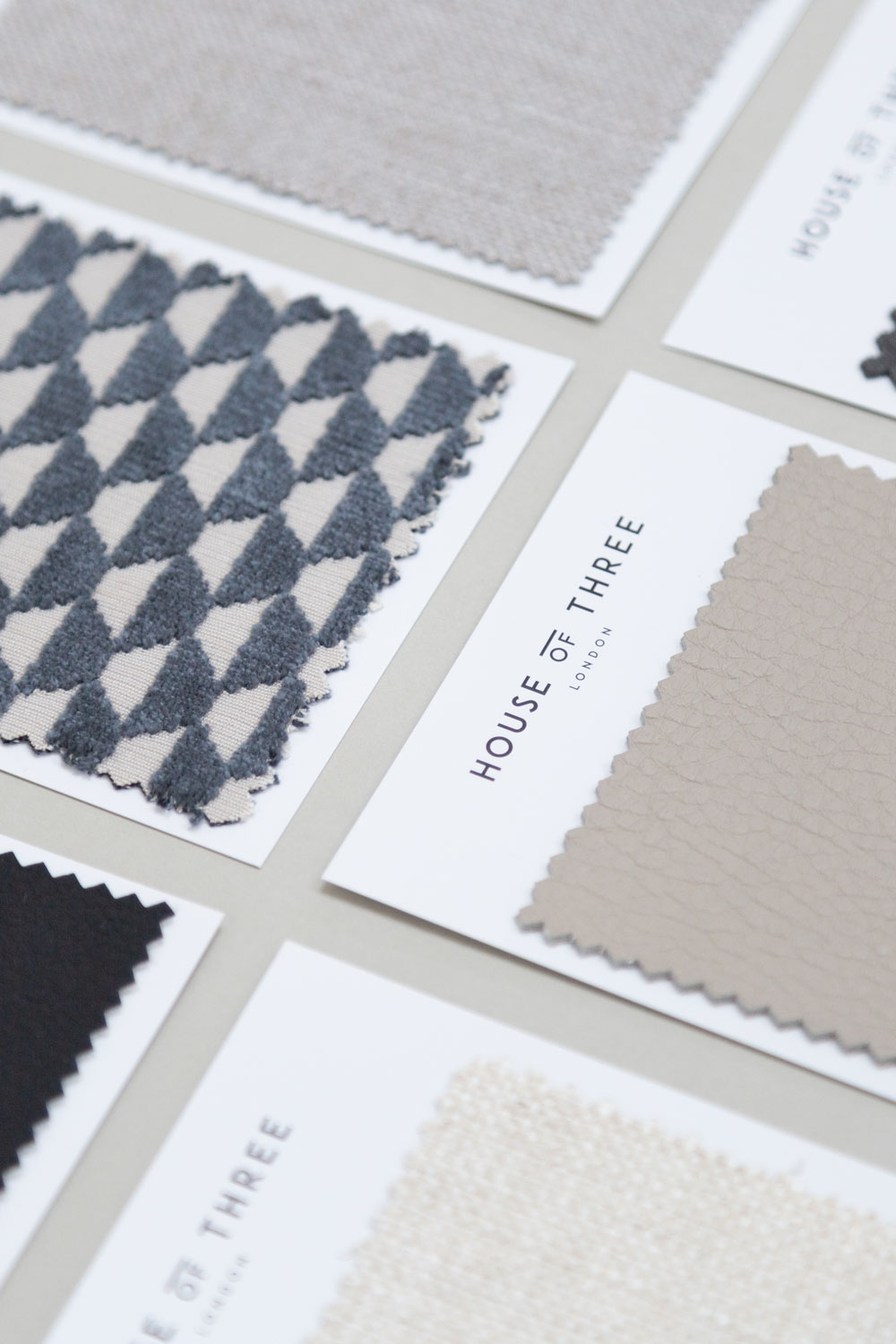 For an Interiors or Styling Box 
Firstly you will have purchased your box through The Designer Box link on our House of Three website. Once that deal is done, we need you to do a little bit for us. But it really is rather simple.
Complete the Questionnaire 
It will include simple questions such as the location, type of room and allocated budget.
The the Find My Style Test 
By taking this it will help us to better understand your style.
Photograph Rooms
Photograph all walls including the floor and the ceiling in any rooms wished to be designer.
Photograph and Measure Existing Furniture 
Photograph and measure any furniture that you would like to be left within the design.
Measure the Rooms and Create a Rough Drawing
Take as accurate measurements as possible, including skirting boards, radiators, windows and sills. We have a guide on how to measure a room.
Gather Inspirational Images 
Create a Pinterest Board with your favourite images, or gather images from magazines or online that inspire you or that you love.
What do we then do for you?
This is our favourite part. As once you have submitted your information, we get to start planning your wedding, designing your interior or styling you home.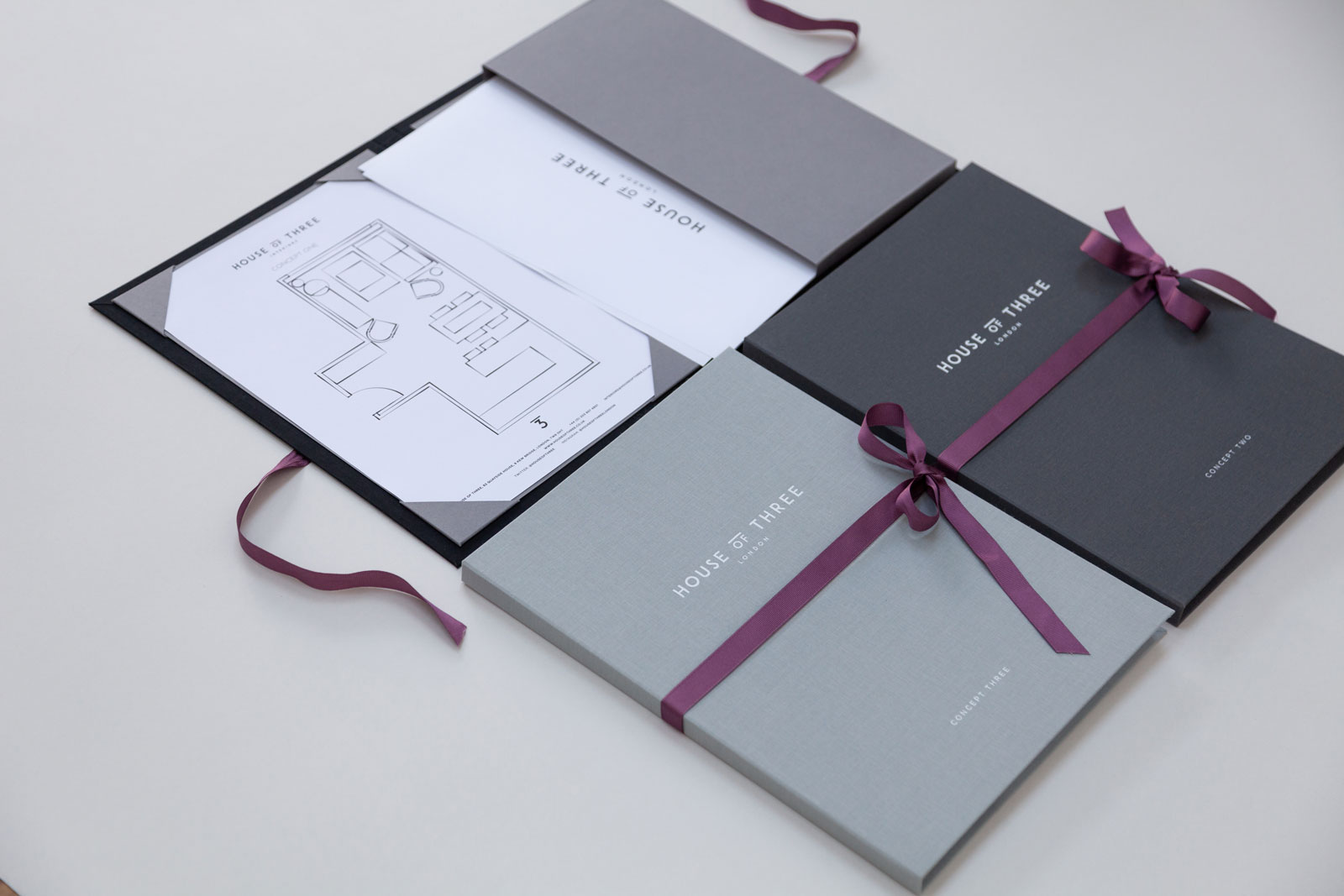 With the Designer Box, you get exactly the same level of service that you would do if you contracted our services, but for just a fraction of the price.
There are then a few things that we need to do before we can get stuck into planning, designing or styling.
Analyse the Questionnaire
We will analyse each and every answer. Particularly style related questions, but all answers will help us to put together a design scheme.
Review your Find My Style Test
By completing this, we will be able to gain a better understanding of what your style might be.
Have a peak at your Inspirational Images
This will allow us to understand exactly what you are looking for, and it will help us to create a personal design direction just for you.
Create Layout Plans
Create Visual Mood Boards and collate any samples. 
Manage the timing and delivery of your box
Your box is then ready, and so this is the point that you can start to get excited about it.
So what will actually be in your designer box?
Your box is delivered straight to your door. There will be lots of options, so ultimately you will choose exactly what you would like. But of course with a little helping hand from us.
As you know, we love things in three's. So you will receive three design concepts from us, each within their own document folder. You can then carry them around with you whilst shopping.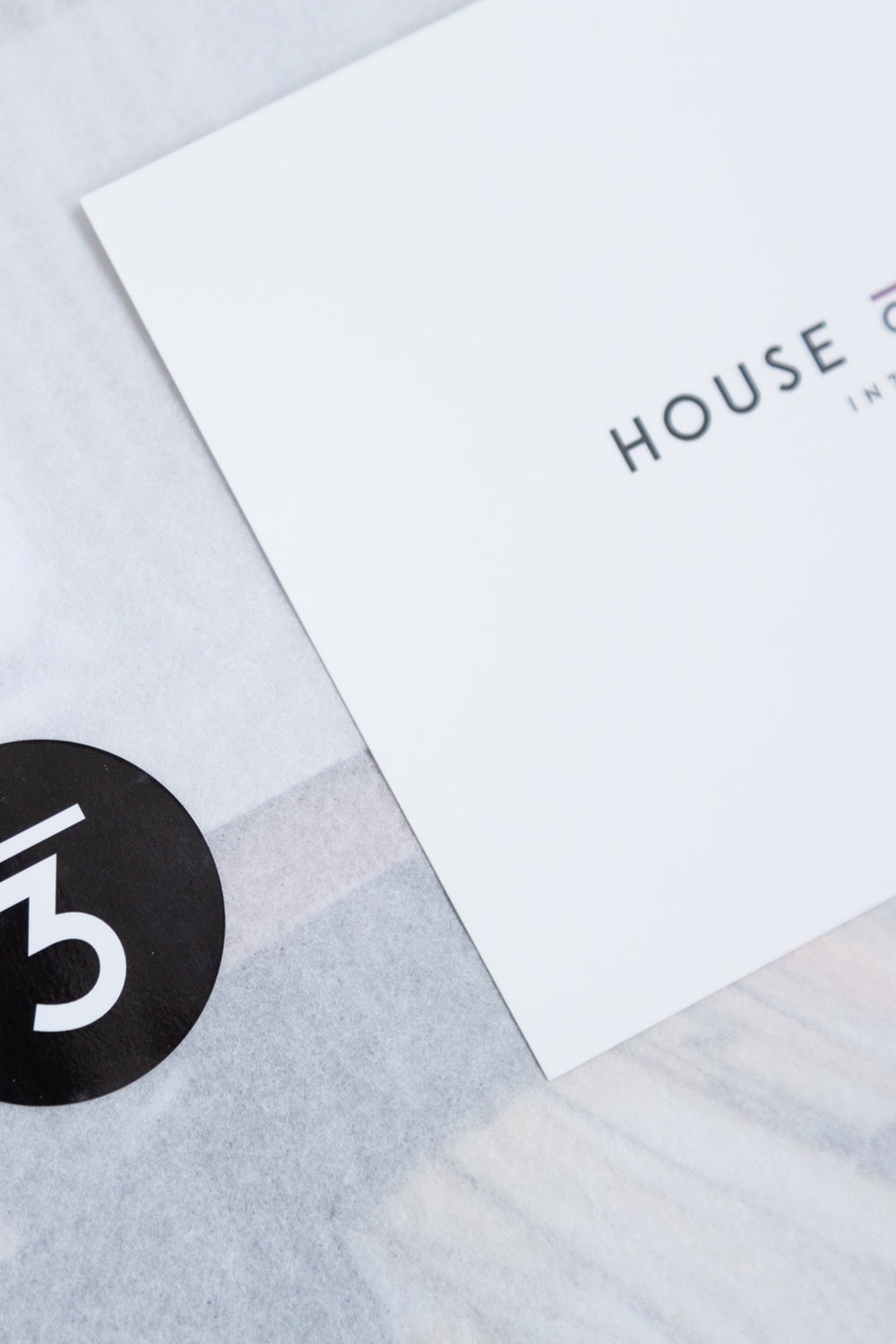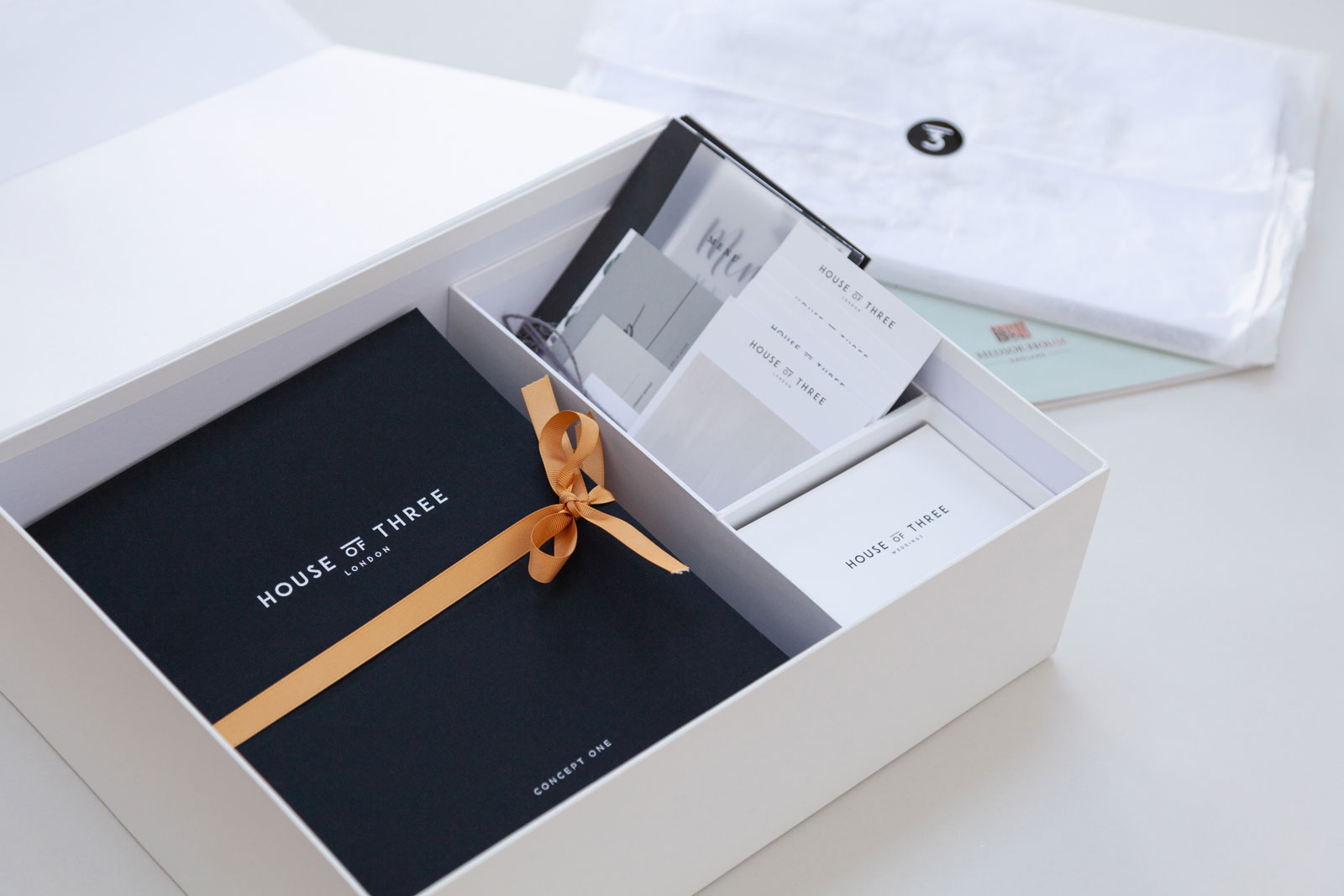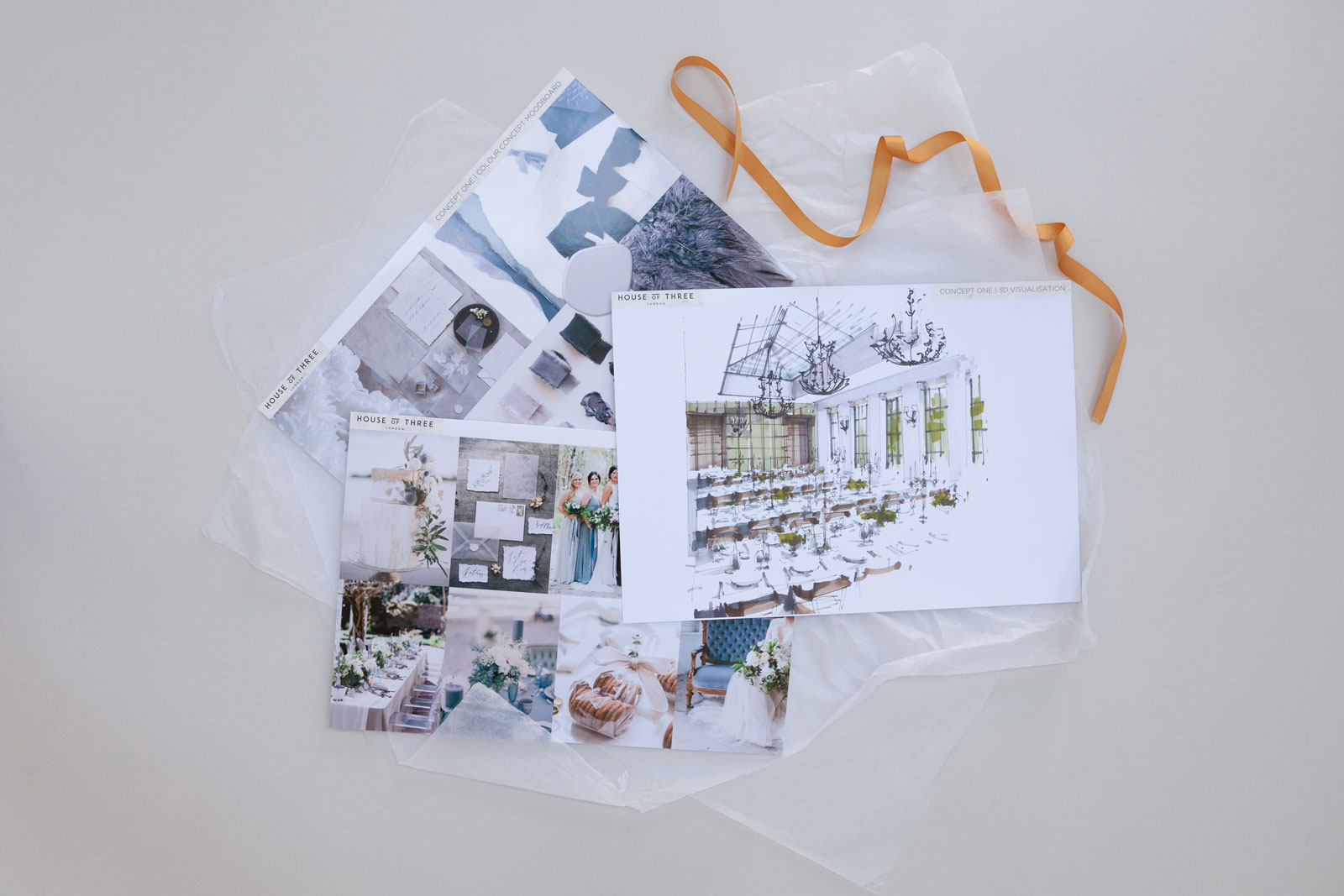 But the box doesn't only contain three folders with three different design concepts. So here is a list of almost everything else you will receive too, and we say almost as some things have to be kept a surprise.
Colour Concept Mood Board
This mood board will be one of the first things you see as you open your Designer Box. It will provide the general colour scheme for Concept One.
Concept Mood Board
The Concept Mood Board will contain a few of your inspirational images, but will show the concept of the design for Concept One.
3D Sketch Drawing of the Proposed Design
Design and Visualising Design does not always come easy to everyone. So for Concept One we will include a 3D sketch of how we envisage the design will look.
3 x Layout Plans
All concepts will come with a layout plan, so that you know exactly where everything is meant to go.
3 x Document Holders
They will include your budget breakdown, list of suppliers and documentation for booking or ordering.
Then in the case of Interiors or Styling, your box would also include Fabric Samples, Paint Samples and Wallpaper Samples. In the case of Weddings , your box would contain Linen Samples, Stationery Samples and any relevant Venue Brochures.
The three concepts are all interchangeable. So if you like the majority of Concept One, but want to add in one element or item from Concept Three, you can!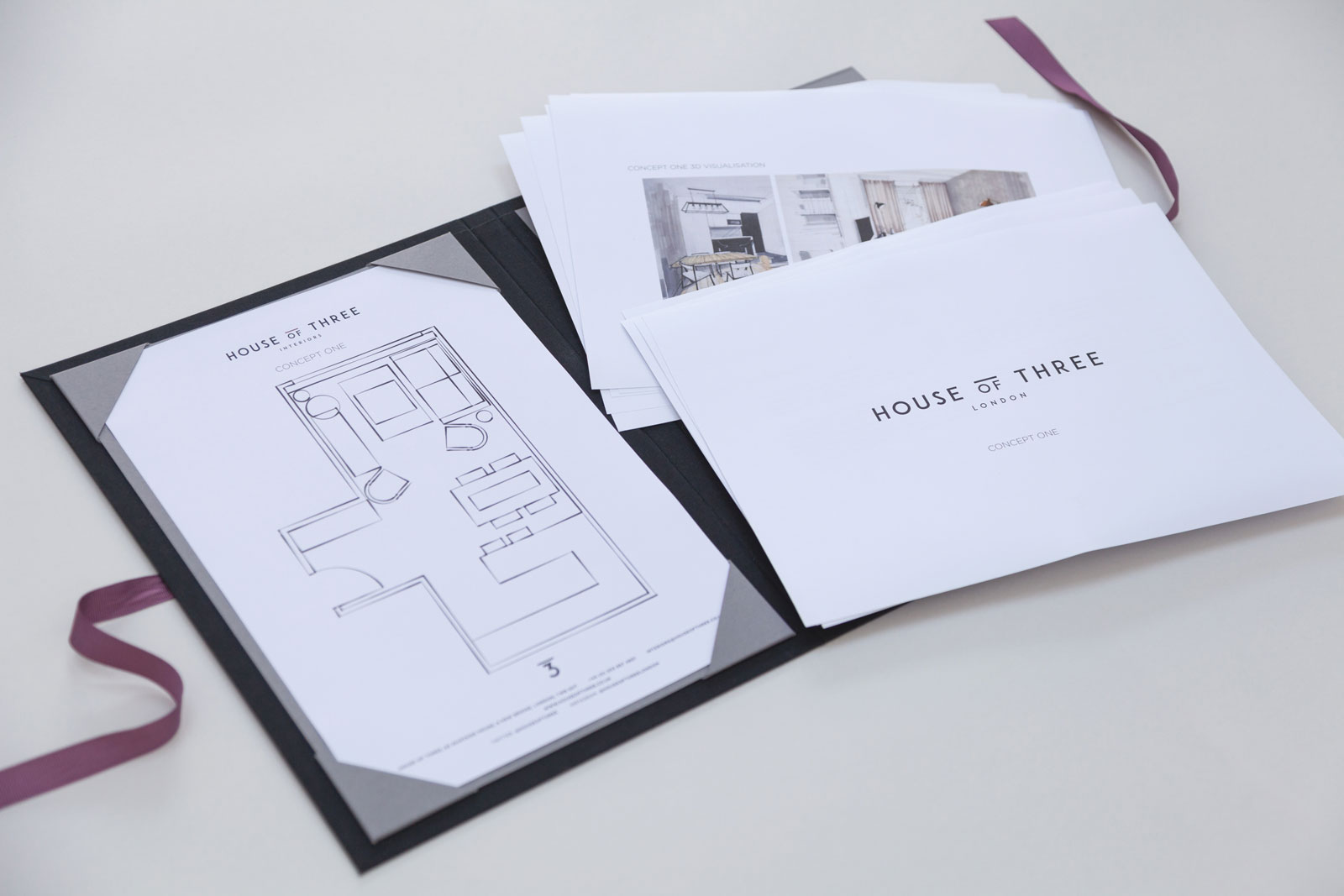 Do you get to keep everything in your Designer Box?
Yes you do. Everything in your box is yours to keep for as long as you would like it. The samples are yours to use, or yours to pass on.
And that's how the Designer Box works. So if you thought that having an Interior Designer or a Wedding Planner was way out of your budget, it doesn't have to be. More information about the Designer Box can be found on our main services website House of Three.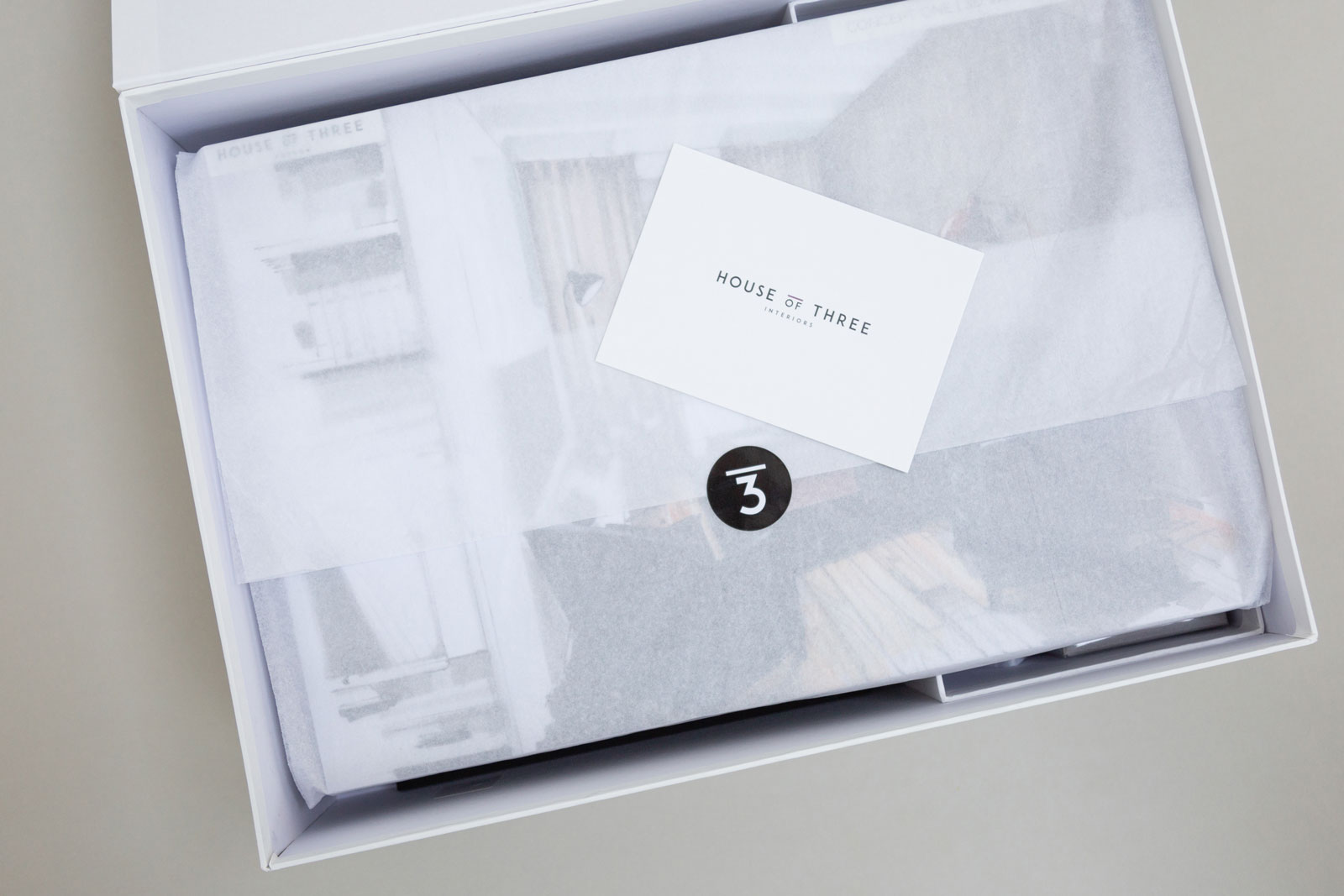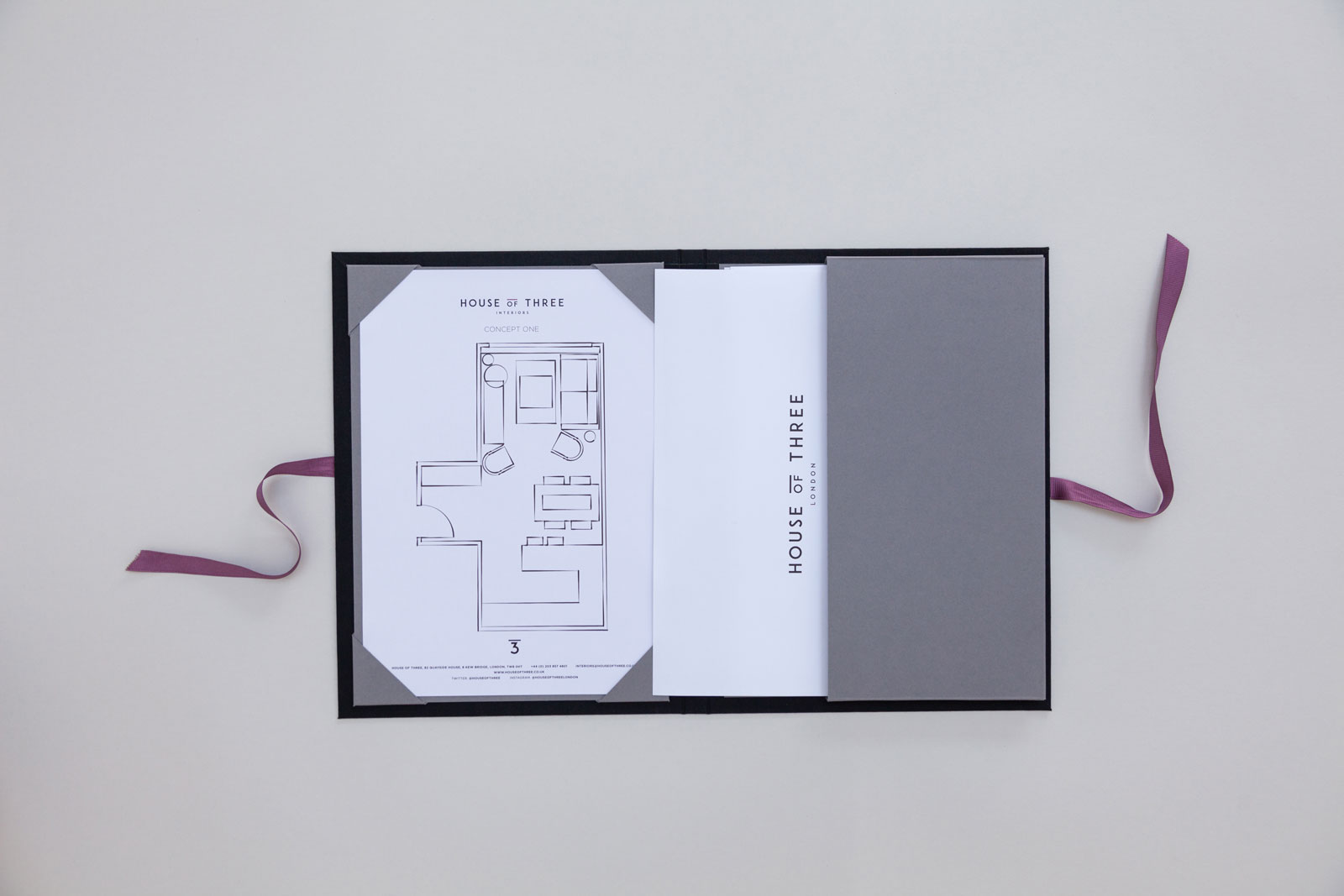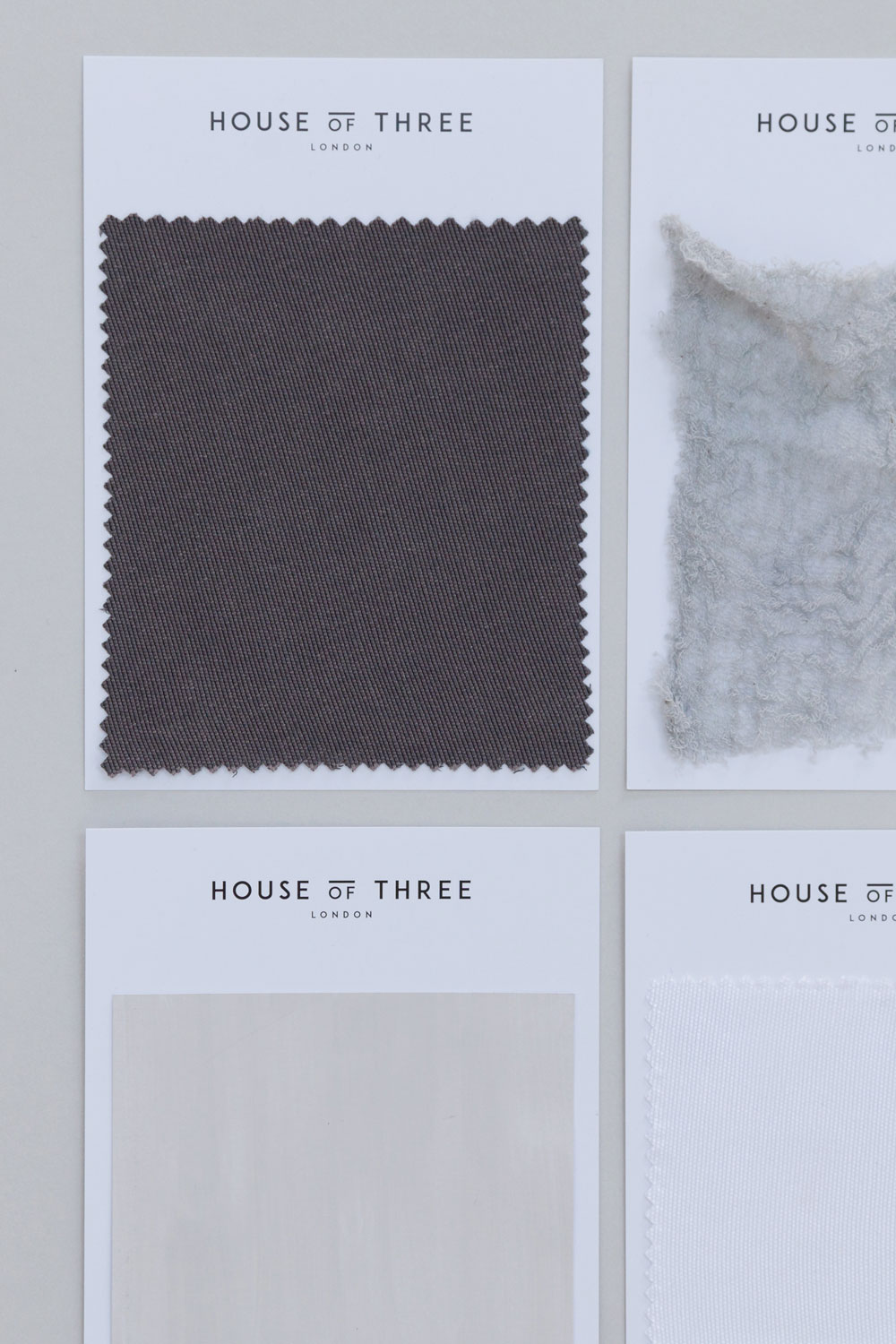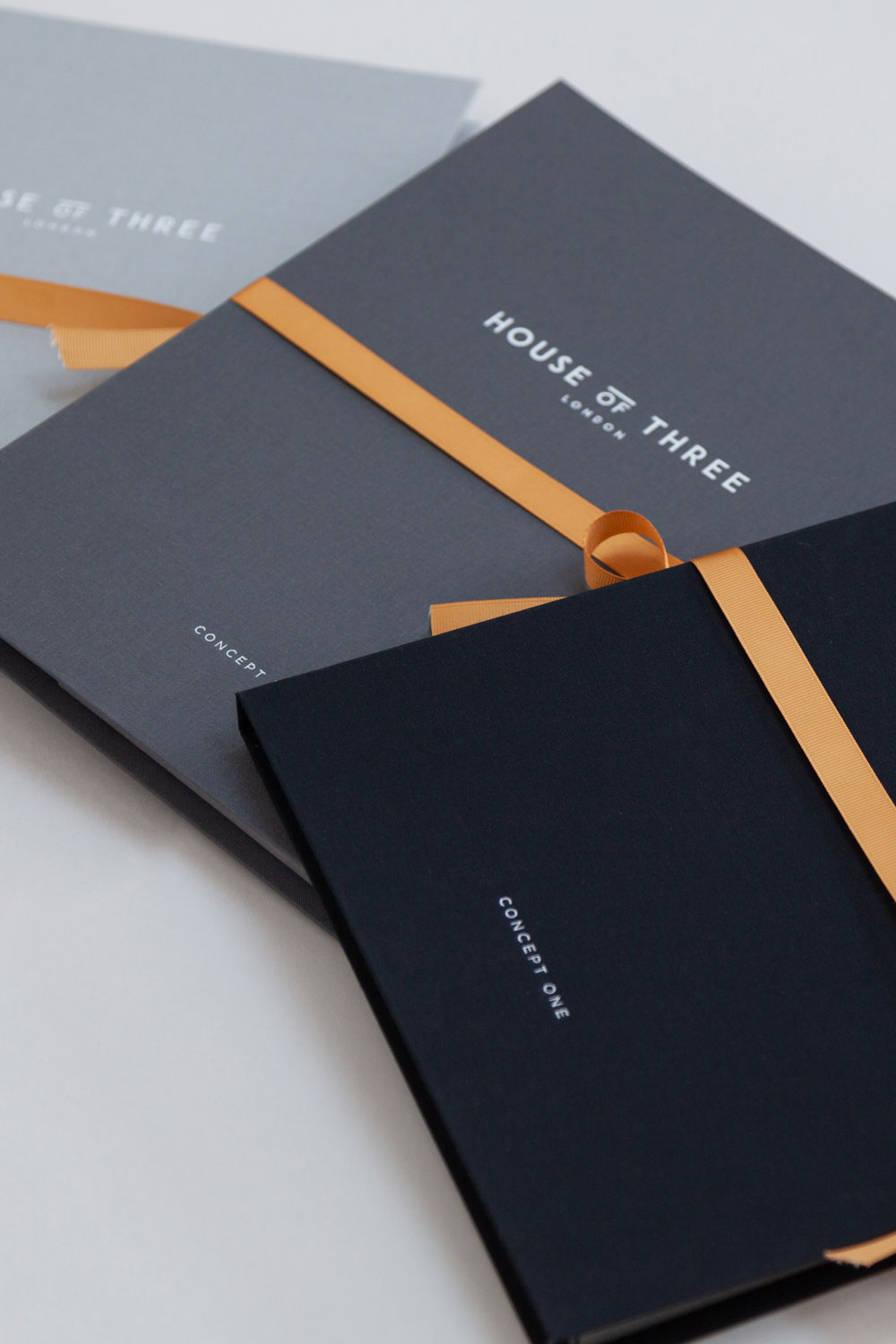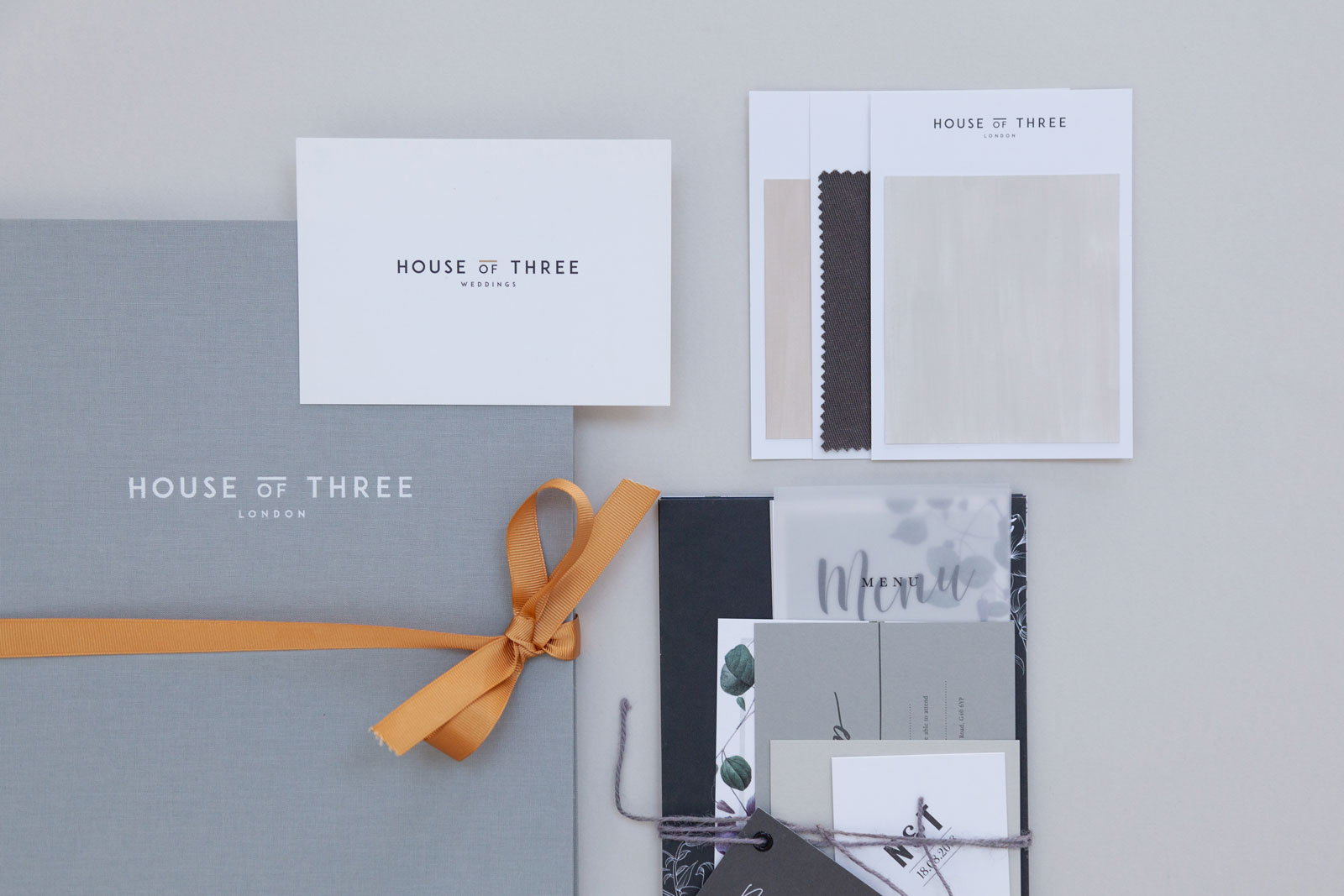 Disclaimer – We always endeavour to credit the correct and original source of every image that we use. If you think that this credit may be incorrect, then please contact us at info@houseofthree.co.uk