Wedding table styling using Classic Crockery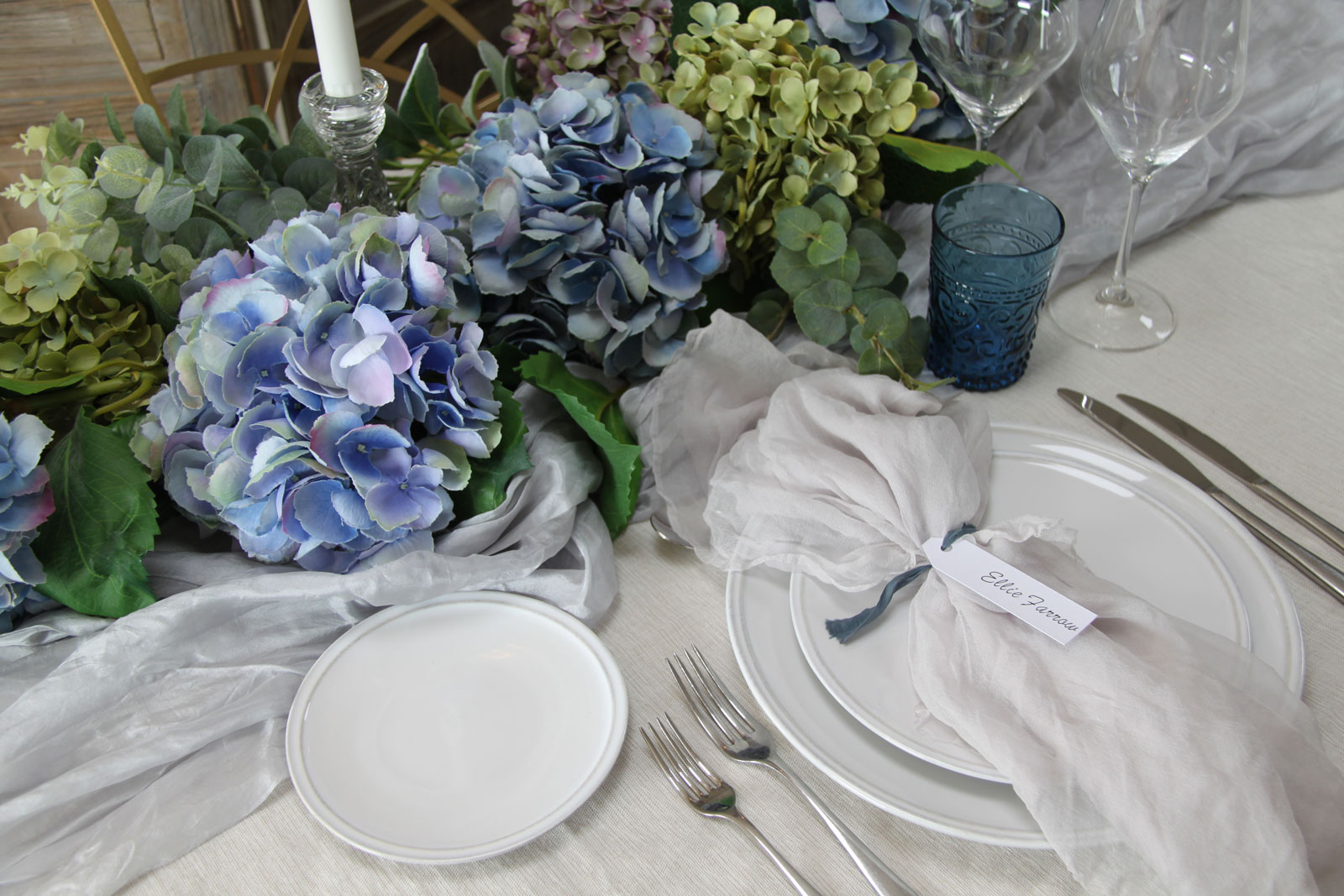 It's not just the wedding table styling that is tricky when it comes to planning your own wedding. Finding the right supplier for the job is also a pretty daunting task. So I wanted to introduce you to one of my favourite Wedding Suppliers – Classic Crockery. I will show you how you can style your wedding table using their products. And also tell you a little bit more about why I love them so much. Whilst I'm at it, I might let you in on a little secret too – I'm actually using Classic Crockery for my own Wedding Table Styling!
Wedding table styling is no easy task. But finding the right supplier in the first place is often the most daunting task of all. You are new to the wedding planning game. You are a recent bride to be (congratulations by the way), you want your wedding table to look fabulous, you just have no idea where to start. And this is exactly why you are reading this blog post. Because I am going to introduce you to one of my favourite wedding suppliers of all time.
They go by the name of Classic Crockery and are based in West London, only 20 minutes from my office actually. Daneila founded the company back in 2010, and her passion is the reason why they are so good at what they do. Not only are their products trend led, inspiring and plentiful, the customer service is also second to none.
But this post isn't just about blowing Classic Crockery's trumpet. I also want to show you how you can use their products to create different atmosphere's. Which products go together really well. And show you which products you might want to use for your wedding.
Classic Crockery's products are trend led and inspiring, there is so much choice, and their customer service is second to none.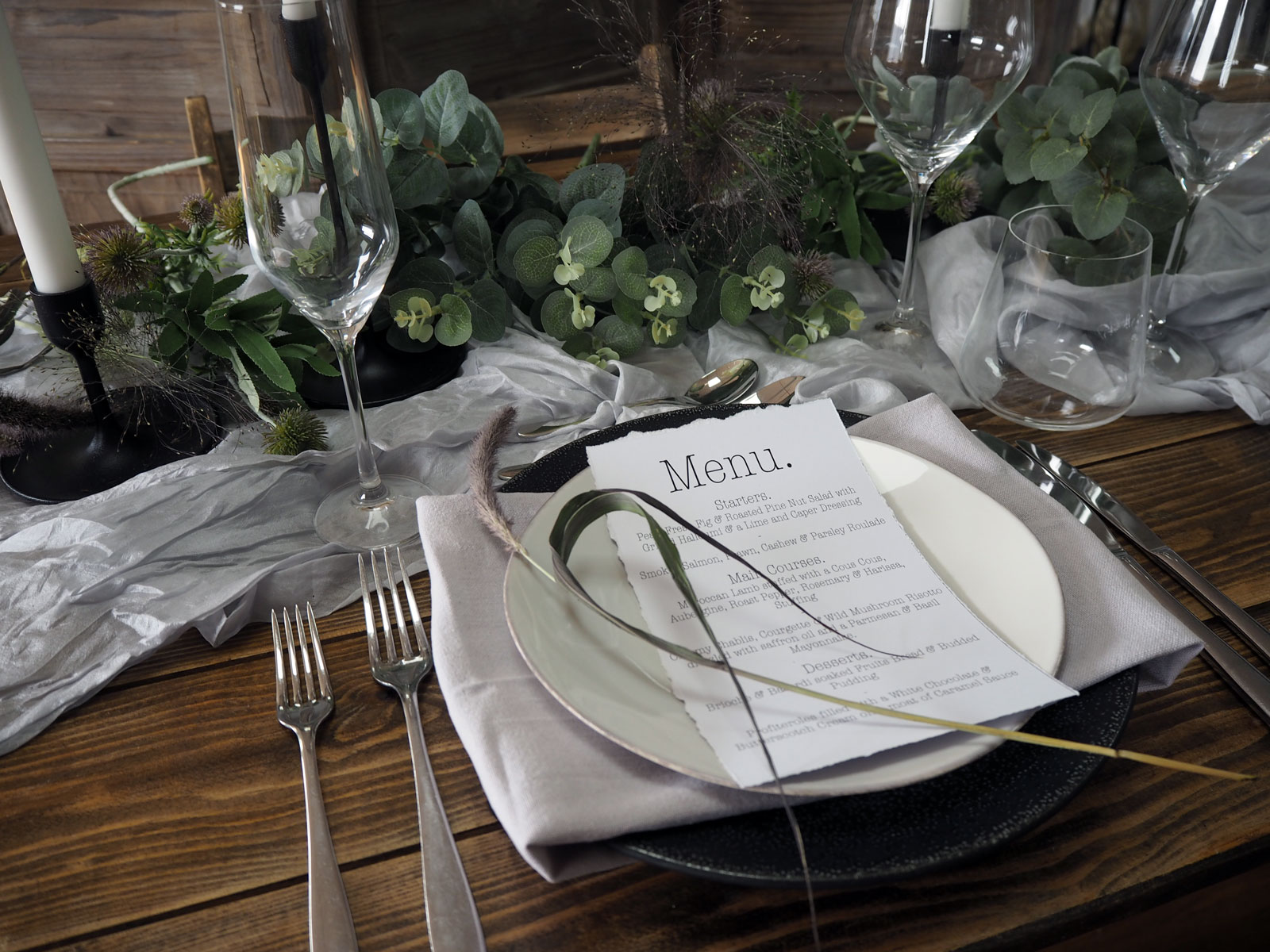 When it comes to wedding table styling, the first thing you need to do is decide on what sort of style you actually want to create. Would you like your wedding tables to look romantic? Would you prefer them to look quite classical? Or are you hoping for a more funky, botanical, geometric or contemporary style?
Once you've decided what sort of style you might like to create, you can then begin to play around with table sets. Classic Crockery's Marble Range is really contemporary, where as their Romance Collection is, obviously as the name suggests, quite romantic. Although pair the Romance collection with a Silena Sage and Gold Charger Plate and it immediately becomes more classical.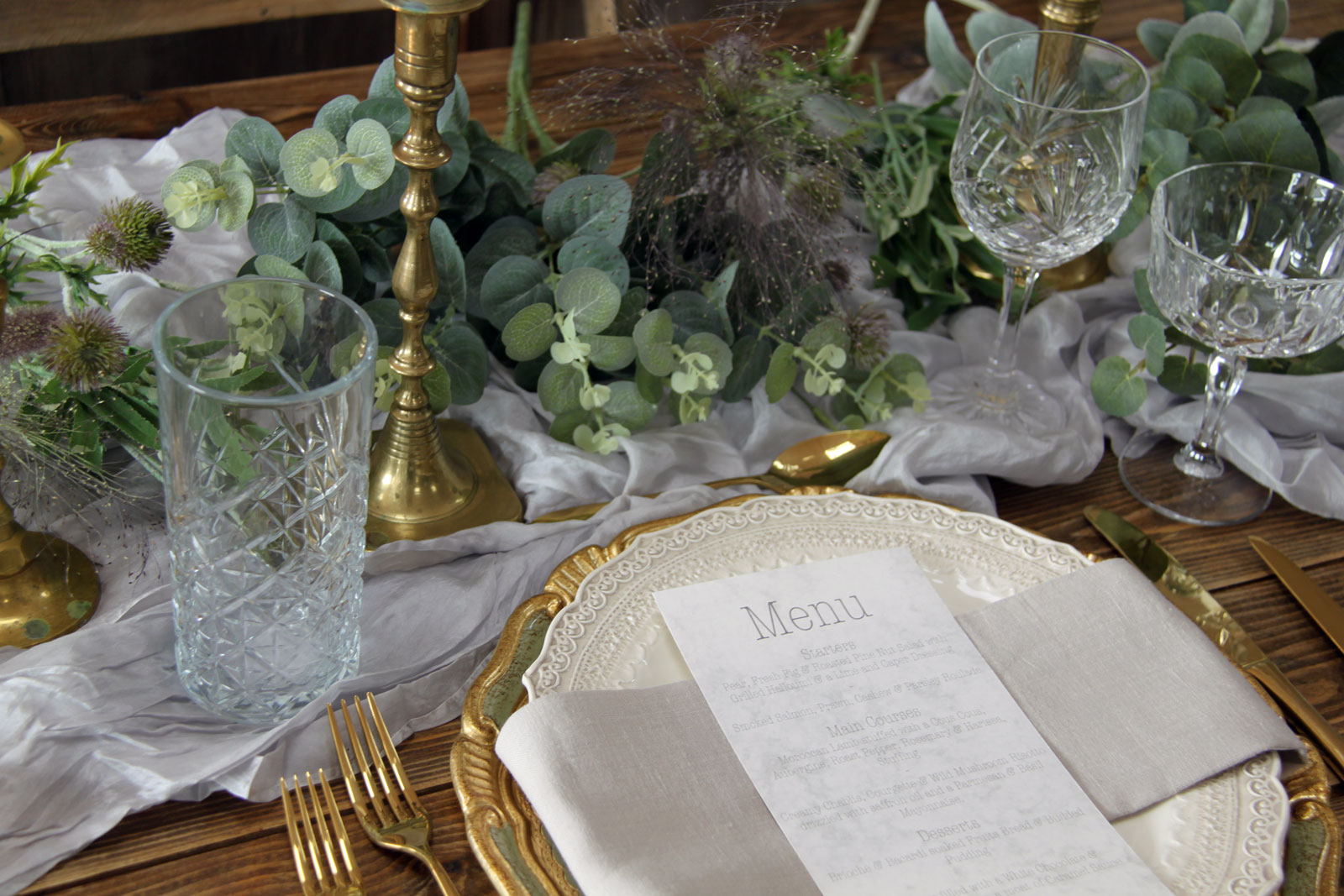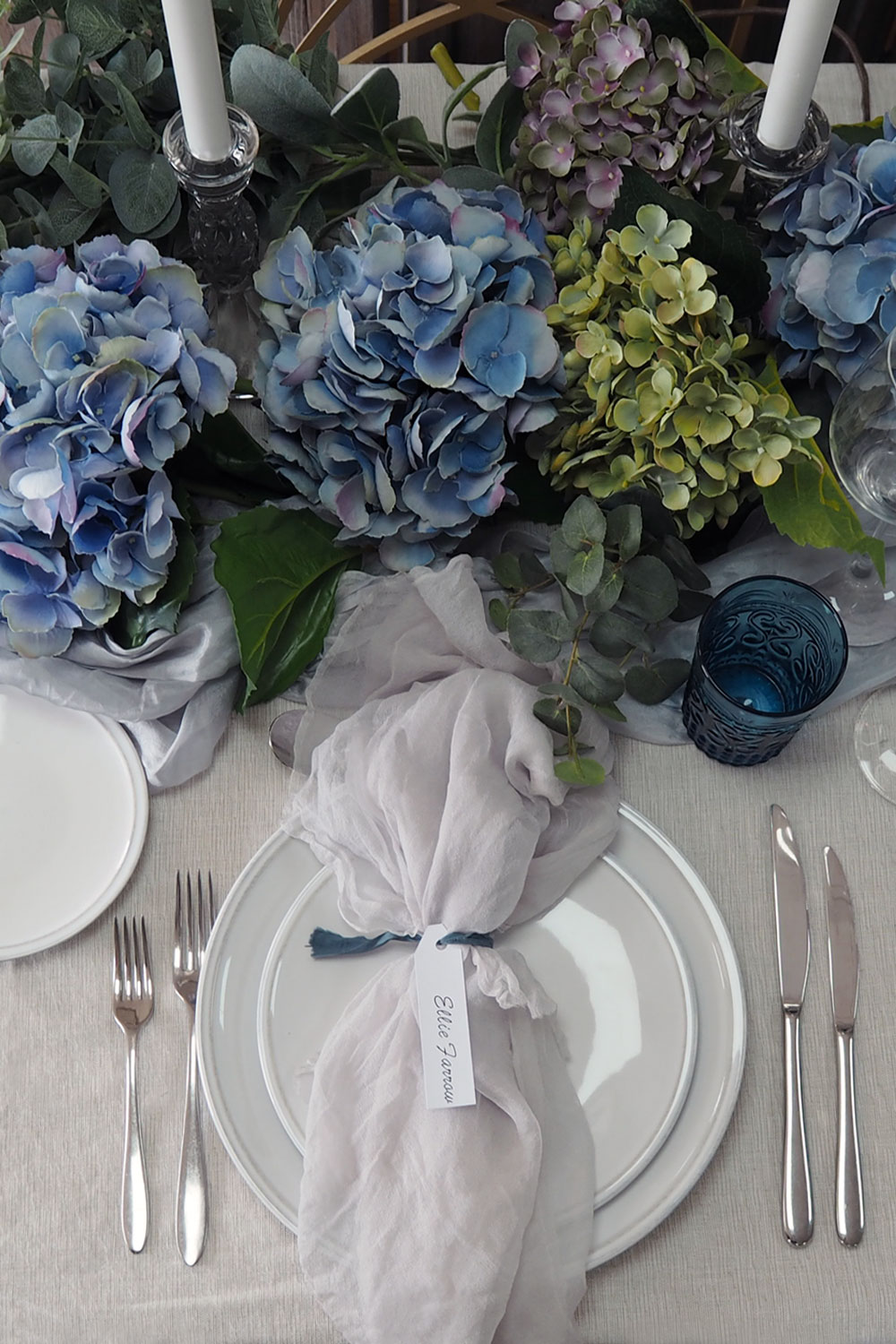 The same applies to glasses too. Cut glasses look better within a more classic scheme. Gold rimmed glasses could be used for both romantic and contemporary styles depending on what else they are paired with.
Romantic Wedding Table Styling
Sometimes simplicity is key when it comes to styling your wedding table. Not always, but remember that it is not just going to be plates, glasses and cutlery on the table. Your wedding table might also include candles, flowers, foliage, napkins and table cloths.
A Romantic Scheme would more than probably have a tablecloth, table runner and napkin present on the table. As well as an abundance of flowers and flickering candlelight. We decided to create a romantic wedding table to show you how the Classic Crockery products can be used to fit this particular scheme.
If you would like to create the exact look that we have put together here, this is the list of everything we used from their collection.
The Dinner, Starter and Side Plates
Creating a more rustically romantic scheme might include gold details and a little more natural wood. Your venue would help you decide on whether to use Gold or Silver Cutlery depending on its style. Silver Cutlery pairs really well with clear glass candle holders. Where as Gold Cutlery pairs better with gold candle holders.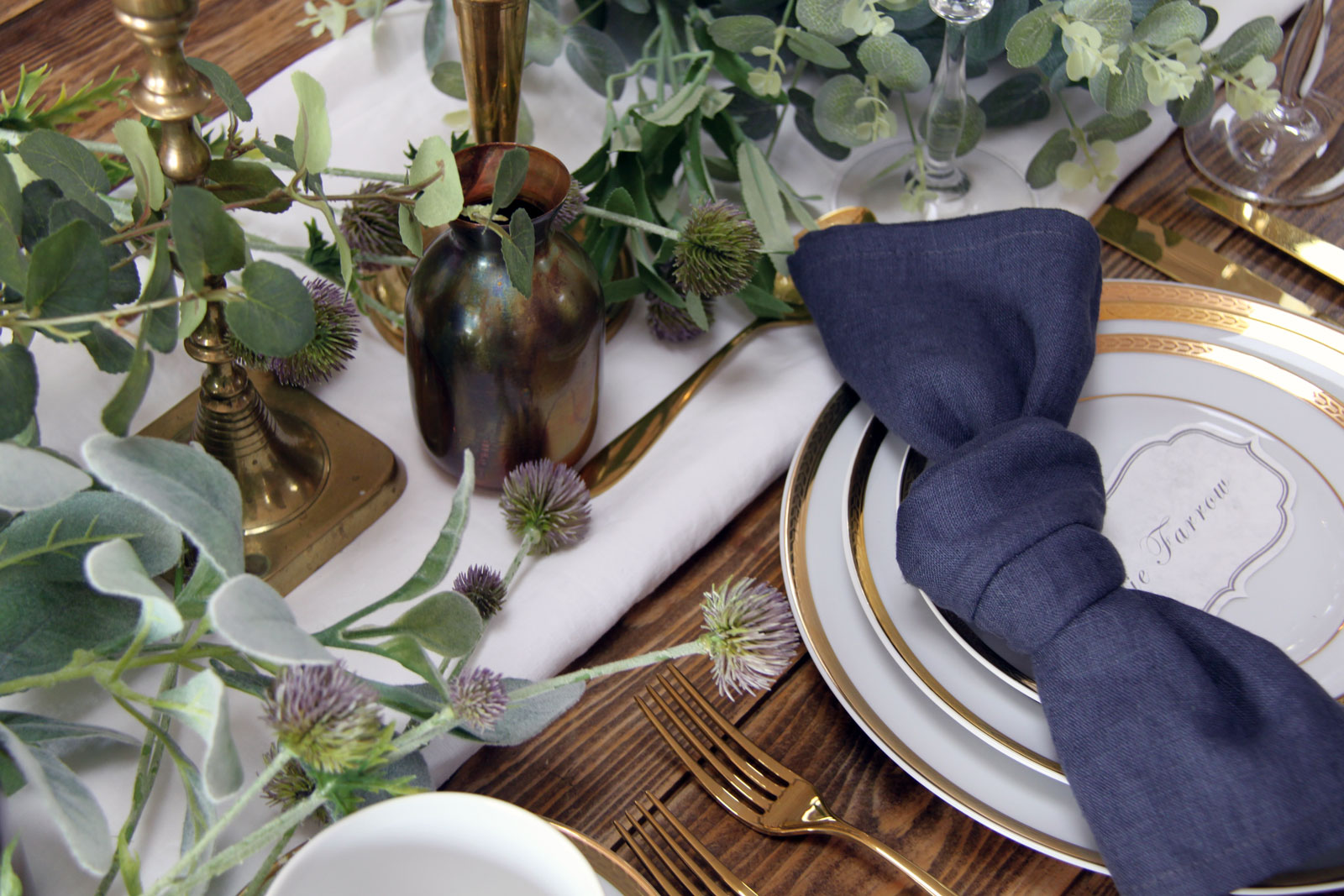 They have what I like to call a 'Creative Room'. It's a room full of all of their products, which by appointment you can visit. Whilst there, you are free to create different set ups, which willl immediately help you to see what you may or may not want to use.
The Gold Cutlery and the Gold Candle Holders in the image above work really well placed directly onto a wooden table. Creating a slightly more vintage, rustic romantic style, they also pair well with the small accessories Classic Crockery stock. This Antique Copper Vase can be found within the vase section of their website.
Funkier Botanical Wedding Table Styling
Another great thing about Classic Crockery, is that they have what I like to call a Creative Room. You have to book an appointment in with the team to visit. But they have a room above their warehouse that is full of all of the products that they stock. There are 4 tables up there too, some of which are usually set up with trending displays. This botanical set up was there when we last visited.
Not only great for inspiration, these set ups really help you to see what can work with what. But the great team are also on hand to help you put together set ups that work for you too. There are so many crockery hire companies that have everything wrapped away in their warehouses with nothing to actually see. You can request to see the product, but it takes them weeks to get it out. And most of the time they only get out half of what you actually asked for.
As Classic crockery have everything that can be used for wedding table styling on show in one room, you can see exactly what you may or may not want to use in seconds. If you like the look of their most recent set up, here is a list of the items we haven't already mentioned.
Dinner and Starter, Leaf and Side Plates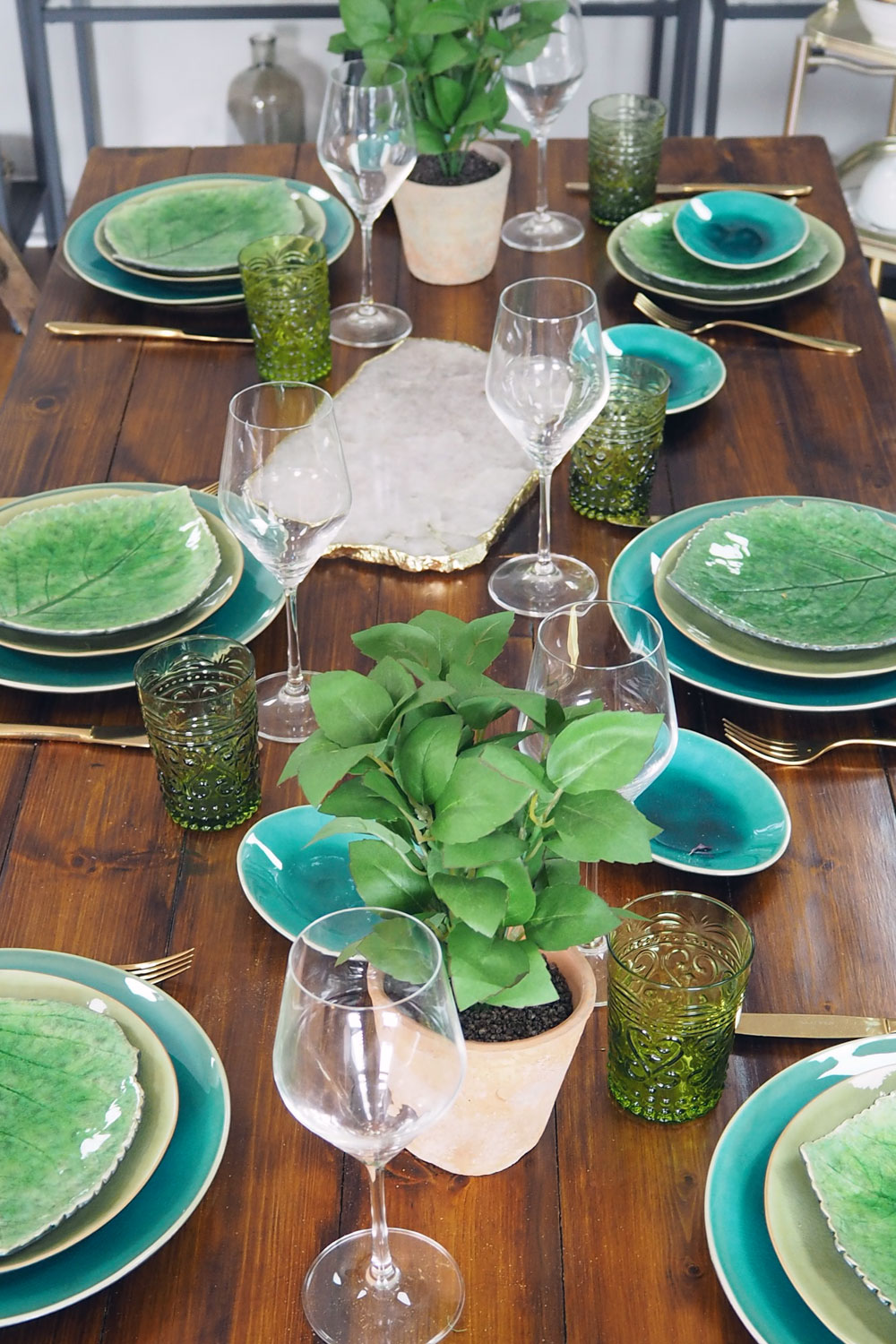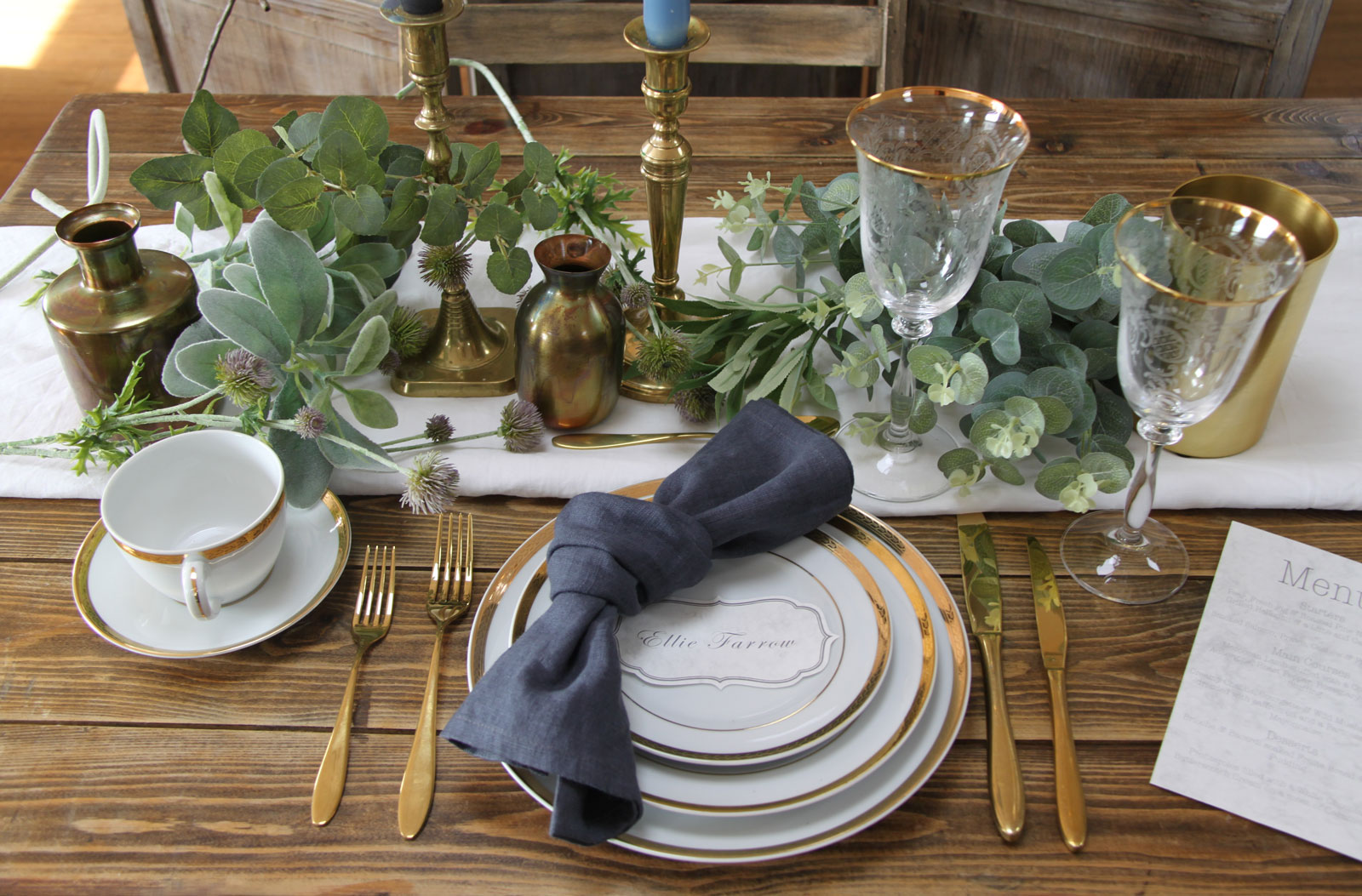 You can't select your tableware until you know what style of food you are having…
When it comes to styling your wedding table, you can use as much or as little as you would like to. The food serving style you have chosen will help determine what you might actually be able to fit. If you have opted for a table buffet, you will need to leave plenty of room in the middle of the table for platters of food.
This might then limit the amount of flowers or candles you can style the table with. You might therefore decide want to have a Charger Plate as part of the setting for added interest. Or perhaps a coloured wine goblet to bring in your wedding accent colour to the table.
A Silver Service Style dinner will require a Starter and Main plate, as well as a side plate for bread. It would also usually be set with a White Wine Glass, a Red Wine Glass and a Water Glass. No space would be needed in the middle of table for platters. But with a lot more on the table, you would need to check that your tables were wide enough for this amount of crockery and glassware. Ideally, you would need 76cm in width and 46cm in depth per place setting.
The standard hire period is 4 days. But if you need your items for longer then just let Classic Crockery know. It will come at a cost, but you aren't limited to just one hire period.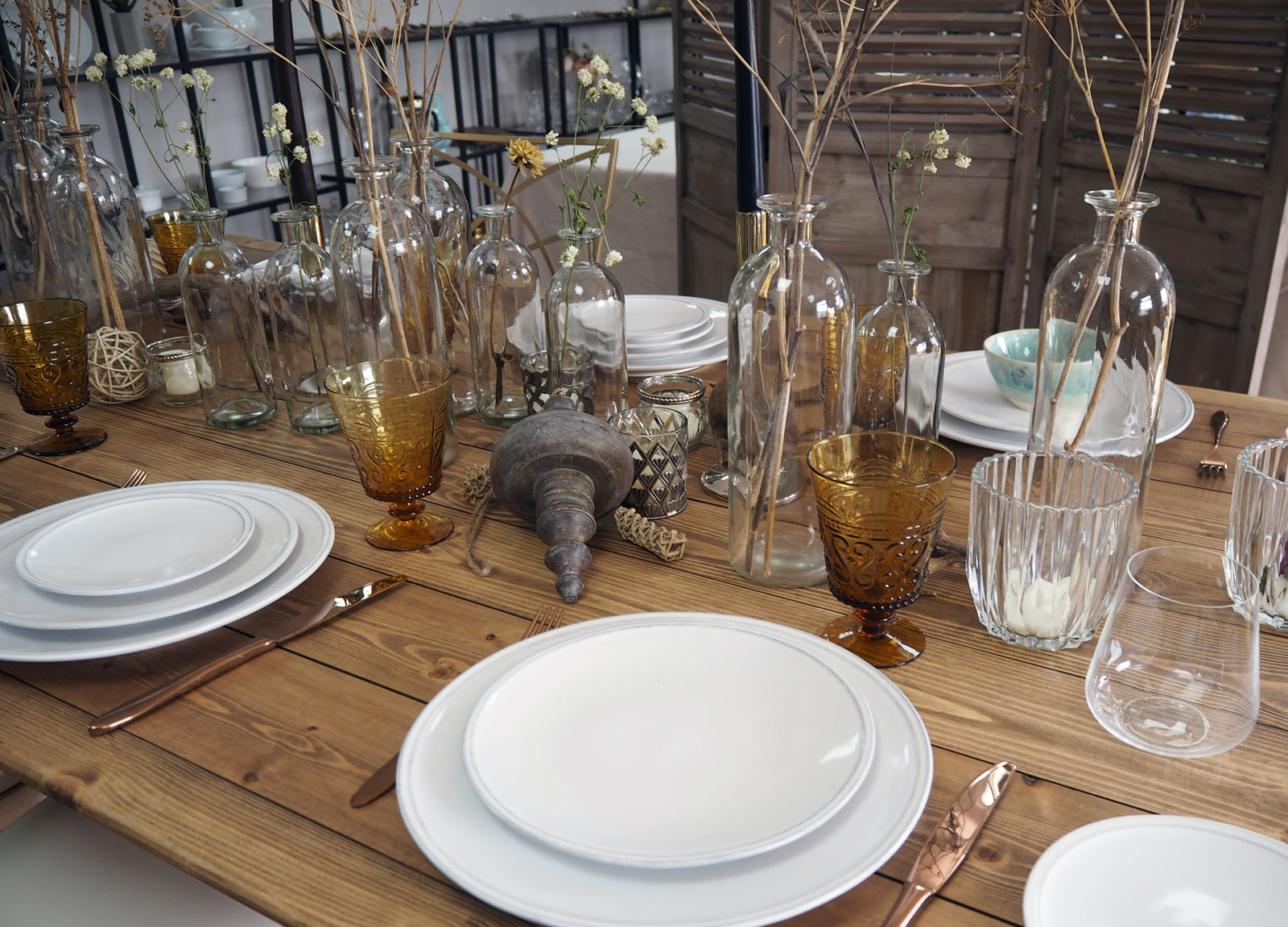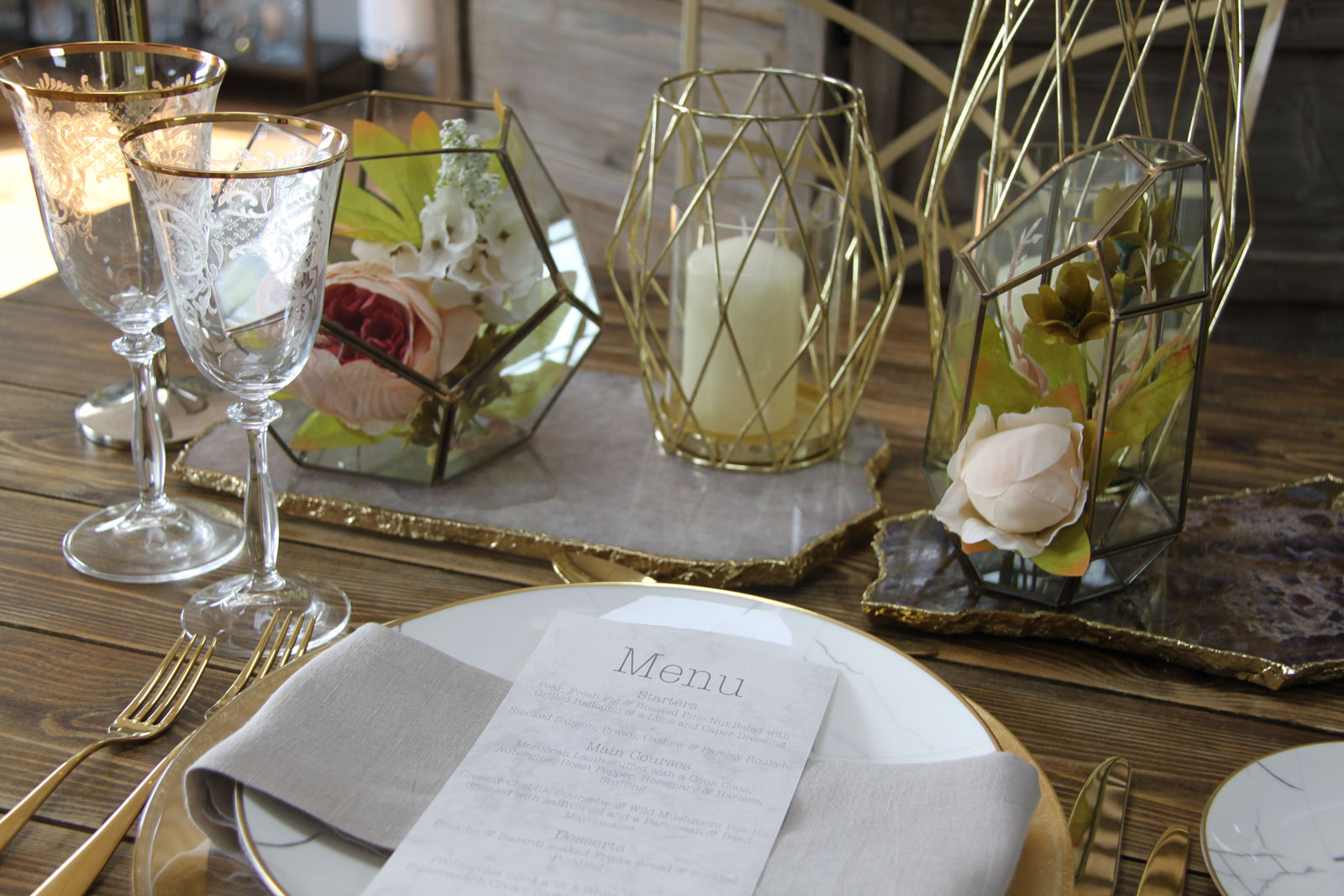 The Classic Crockery Hire period is 4 days, although this can be extended if you need the items for longer. Remember that the props you need for your wedding table styling will not be officially booked until a deposit is paid. So if you are planning a fairly large wedding, be sure to get in touch with Daneila as soon as you can.
My biggest piece of advice would be to think about everything that you will have on the table before you settle on your finished look. If you have loads of food, flowers and candles, maybe go a little more simple on the crockery, cutlery and glassware. If you are just having small clusters of candles and bursts of florals dotted on the table then go to town on the crockery. Have as many plates as you feel you need to make an impact and be brave!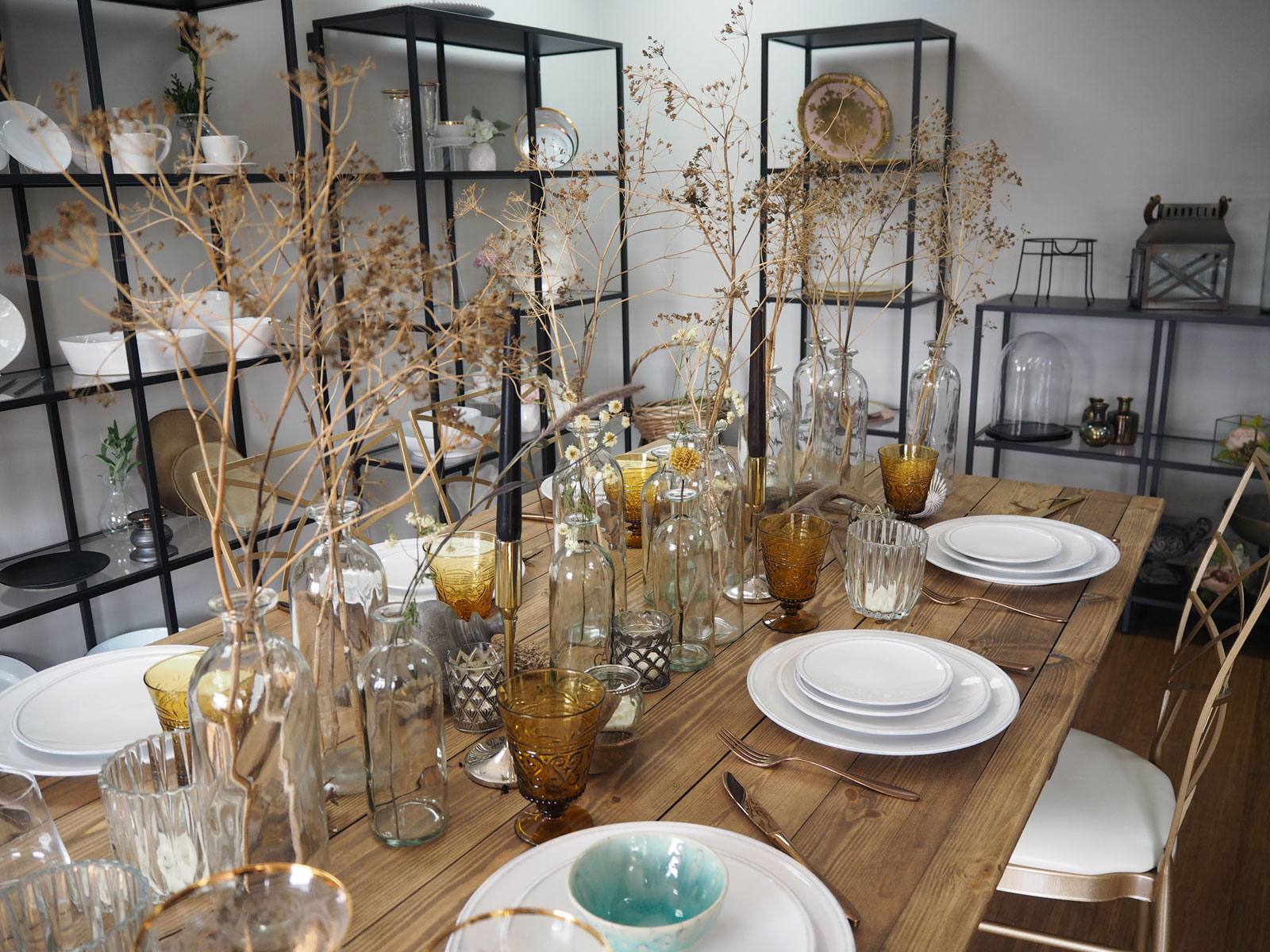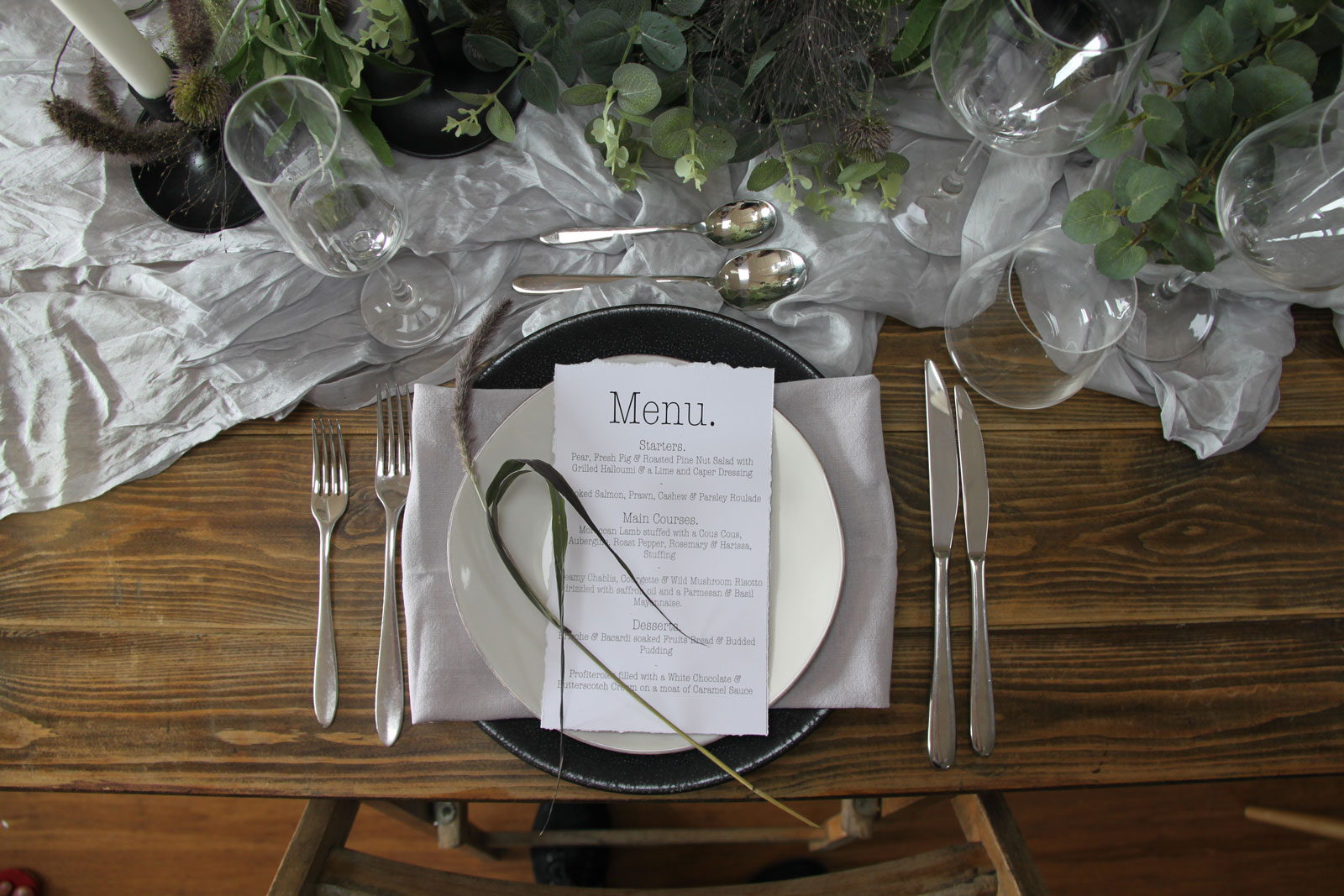 Disclaimer – We always endeavour to credit the correct and original source of every image that we use. If you think that this credit may be incorrect, then please contact us at info@houseofthree.co.uk