What I did when I first got engaged – my top tips
It's finally 2019, and with Christmas and New Year comes a fair few couples getting engaged. Congratulations if that was you! HOW EXCITING! If you were a lucky one and received a sparkler this festive season, then here are my top tips for exactly what to do as soon as you get engaged.
Although I didn't get engaged this Christmas, I did countdown at midnight to my wedding year. Because 2019 is the year I get married. I'm actually 10 months engaged now, but wish I'd had a few more tips all those months ago on what to do as soon as I did get engaged.
It's quite simply the happiest moment of your life. If you fancy reading my engagement story you can do here. Obviously the first thing I wanted to do is shout it from the rooftops. But I had to remember to tell absolutely everybody that deserved to know first.
TIP – Don't announce you are engaged on social media until all of your closest family and friends know about it.
I actually wrote a list of everyone that I wanted to tell first. Crossing each name off the list as we rang them to announce we were engaged. It might seem extra, but believe me, getting engaged sends your head a little silly and it is actually quite easy to forget!
Call or text all of your family and friends before announcing you are engaged on Instagram. It's so much more personal, and they will feel special knowing that they knew first.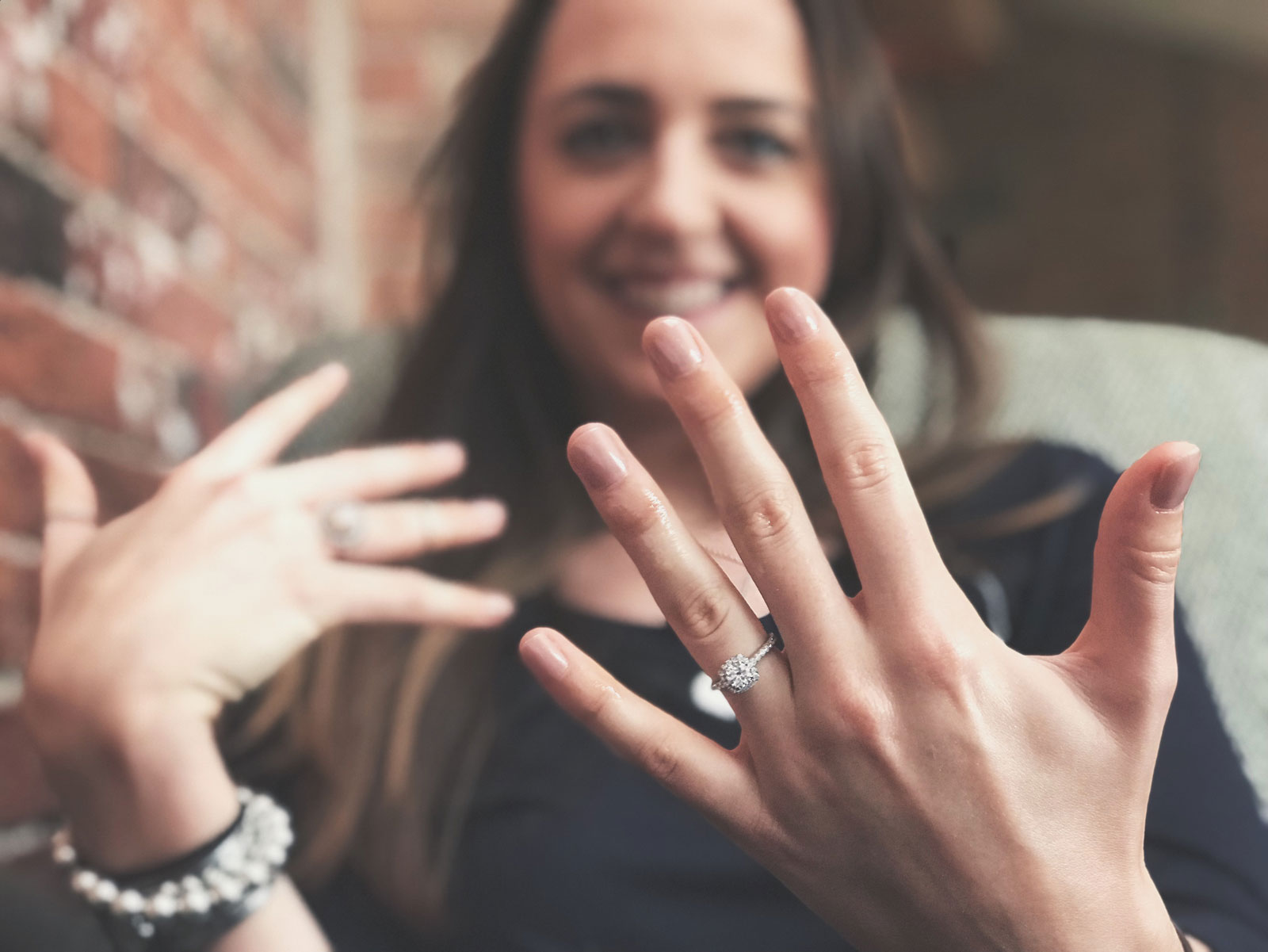 In the coming days you are about to have more people asking to see your hands than ever before. I'm not really one to go and get my nails done, and I still wasn't going to. Josh actually surprised me by booking a manicure for me at Babington the day after we got engaged.
Looking back, I'm so pleased that he did. I think it made me more proud to show my ring off to anyone who asked to see it. And also gave me another little memory when I looked at them too.
I regret not spending more time getting the perfect Instagram shot
This may sound really silly to some people, but we are in an Instagram/Social Media age. You hope to only get engaged once, and so you only actually have one shot at announcing it. Once it's announced, everyone knows and any future images are sort of 'old news'.
I really regret not taking a little bit more time to create the perfect shot. We used the marble table in our room at Babington House to hold hands and take a flat lay. Don't get me wrong, I still love it. But I do wish that we'd done something a little more fancy.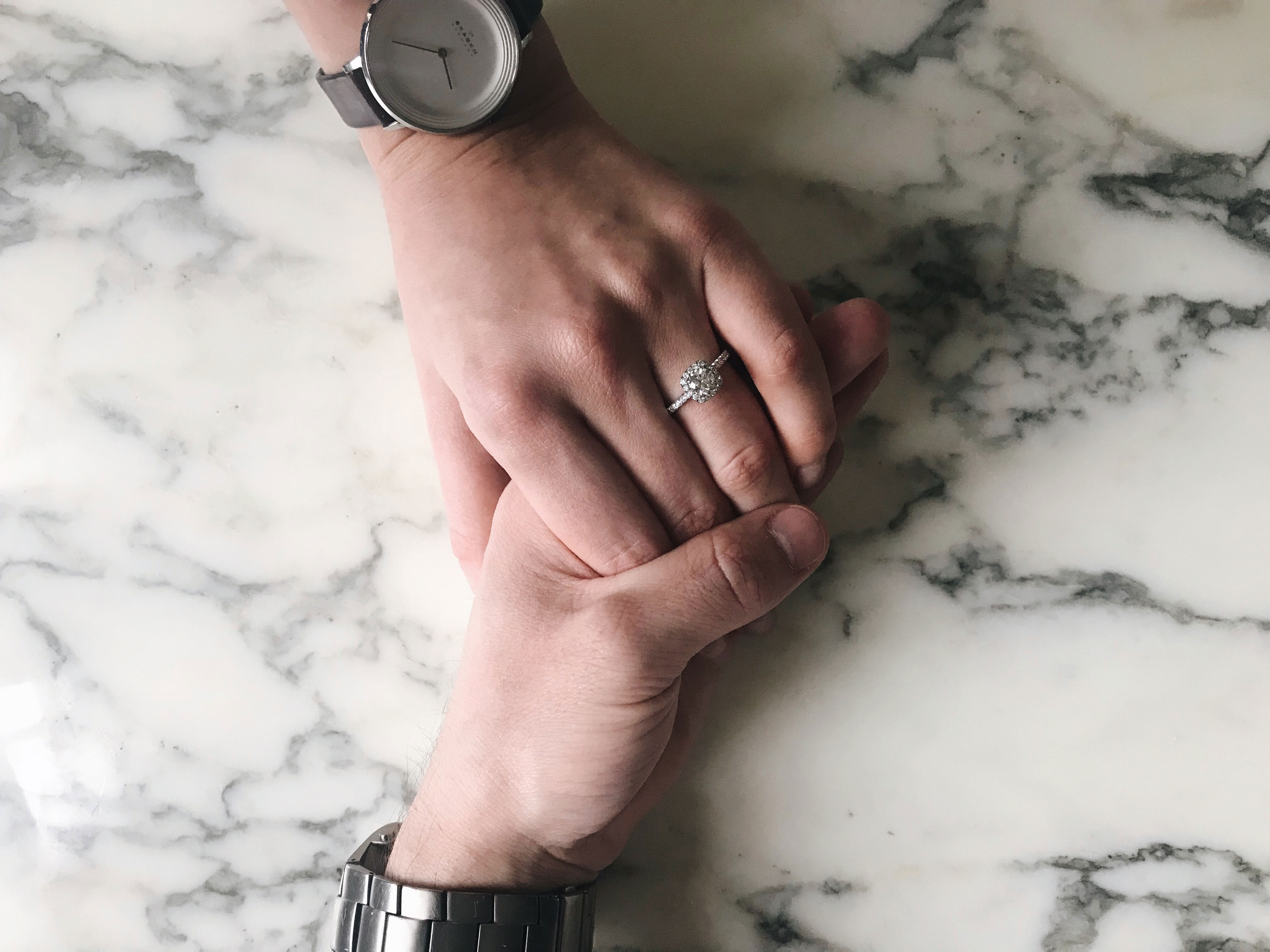 As soon as everyone knows you're engaged, the questions will quite literally come flooding.
Have you picked a date?
Do you love the ring?
Do you know what time of year you want to get married?
Have you found the venue?
These questions will come at you fast and hard. Within days of getting engaged – and just let them.
TIP Don't let all the questions get you stressed. Of course you won't know your date, venue and details within the first few weeks. (Well unless you've been planning on Pinterest since you were a little girl!) So simply reply with "We're so excited" or "I'm just so happy". 
Answering in this way might seem a little odd, but it tells people the answer to their question is either no. Or you don't want them to know about it. Not many will ask again! And it just gives you a little bit more breathing time to enjoy your engagement bubble.
Set a budget
Sorry to talk about money straight away, but the next thing to do is chat budget. You can't do anything until you know how much you want to or can spend. Your date will be selected by your venue's availability. And of course you can't book your venue until you know what you have to spend.
Remember you have only just got engaged, so don't feel like you need a full on spreadsheet at this point. Just have an idea of a rough figure you were both thinking. Be realistic too. If you aren't the best at saving, then don't be too ambitious with what you think you might be able to save up.
That dreaded word...Budget. No one really enjoys talking about money, but the sooner you talk about it, and you know what's on the table, the quicker you can start the planning.
It's very easy to get carried away at the beginning. You might fall under the Pinterest spell. But remember that a Pinterest wedding isn't necessarily a wedding that you can afford. It is simply there for ideas and inspiration.
Before you get carried away and book anything, think about everything that you might have always wanted. Things like 'Have you always wanted to be able to have on site accommodation' rather than 'Ooo I love that Hanging Cake on Pinterest'. Remember to prioritise everything, as what might seem like a great idea at the time, might stop you from having what you truly want.
Book in any Suppliers you've always wanted
It might be slightly different for me, being in the weddings industry. But the first thing I did after we've selected our budget was book in the three suppliers I'd always wanted to use. In fact I'd actually put them forwards for Weddings I had planned before. And one couple choose to use my Wedding Venue.
Our Wedding was not going to happen without these three suppliers. We picked our date based on the availability of our photographer and venue together. I then pretty much begged Lisa at Paperknots to take on our stationery despite her being on maternity leave!
The Photographer | Benjamin Wheeler
Our Wedding Venue | Babington House
My Wedding Stationer | Paperknots
Thankfully for me, she said yes!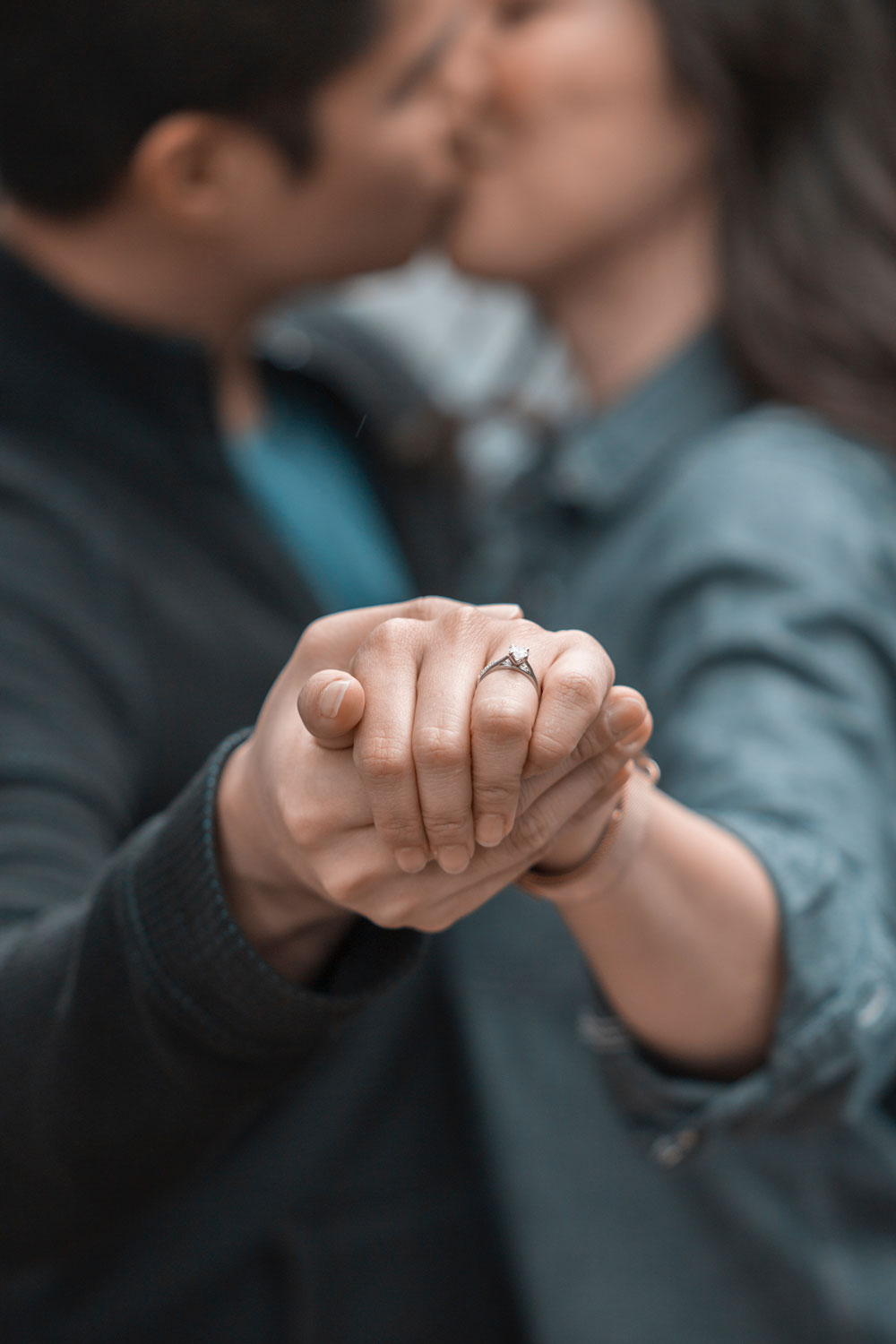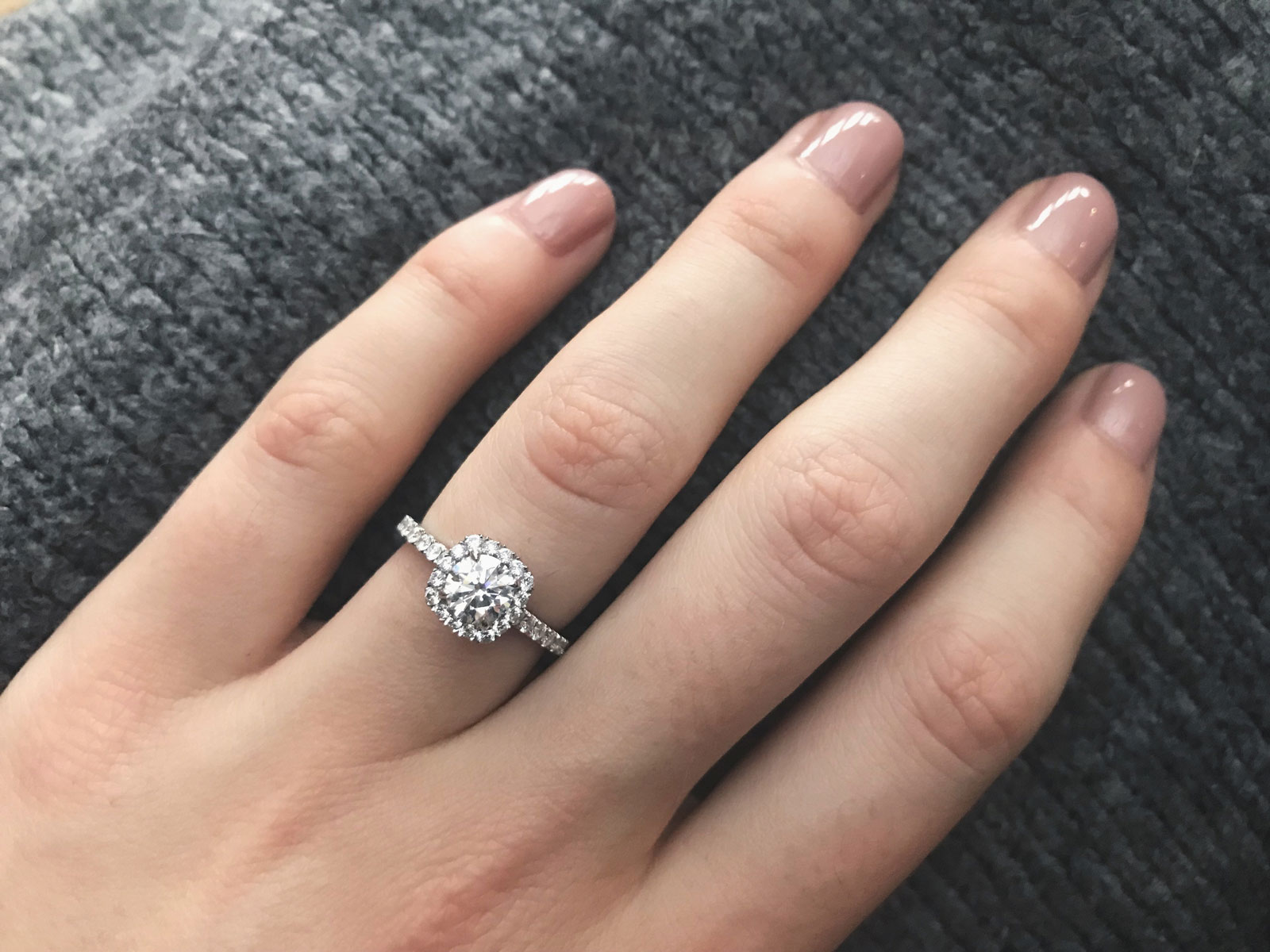 You do you
The coming weeks are entirely up to you. I bought my wedding shoes within 3 weeks of getting engaged. You might put the wedding planning aside and focus on just being engaged. That could be for one month, 6 months, 3 years. You do you.
Don't let anyone else influence your decisions. Of course ask them for advice, but remember that this is your wedding. My parents have been amazing, and they have not commented on any decision that we have made. They simply told us, it's our wedding and we do it the way we want to. They will just simply be at our side the whole way.
Not every family might be as easy. They might demand certain guests to be invited, they might want certain choices to be made about the location. Don't let it get to you, just do you.
You are engaged. And it is totally ok to randomly let out a little squeal every now and again.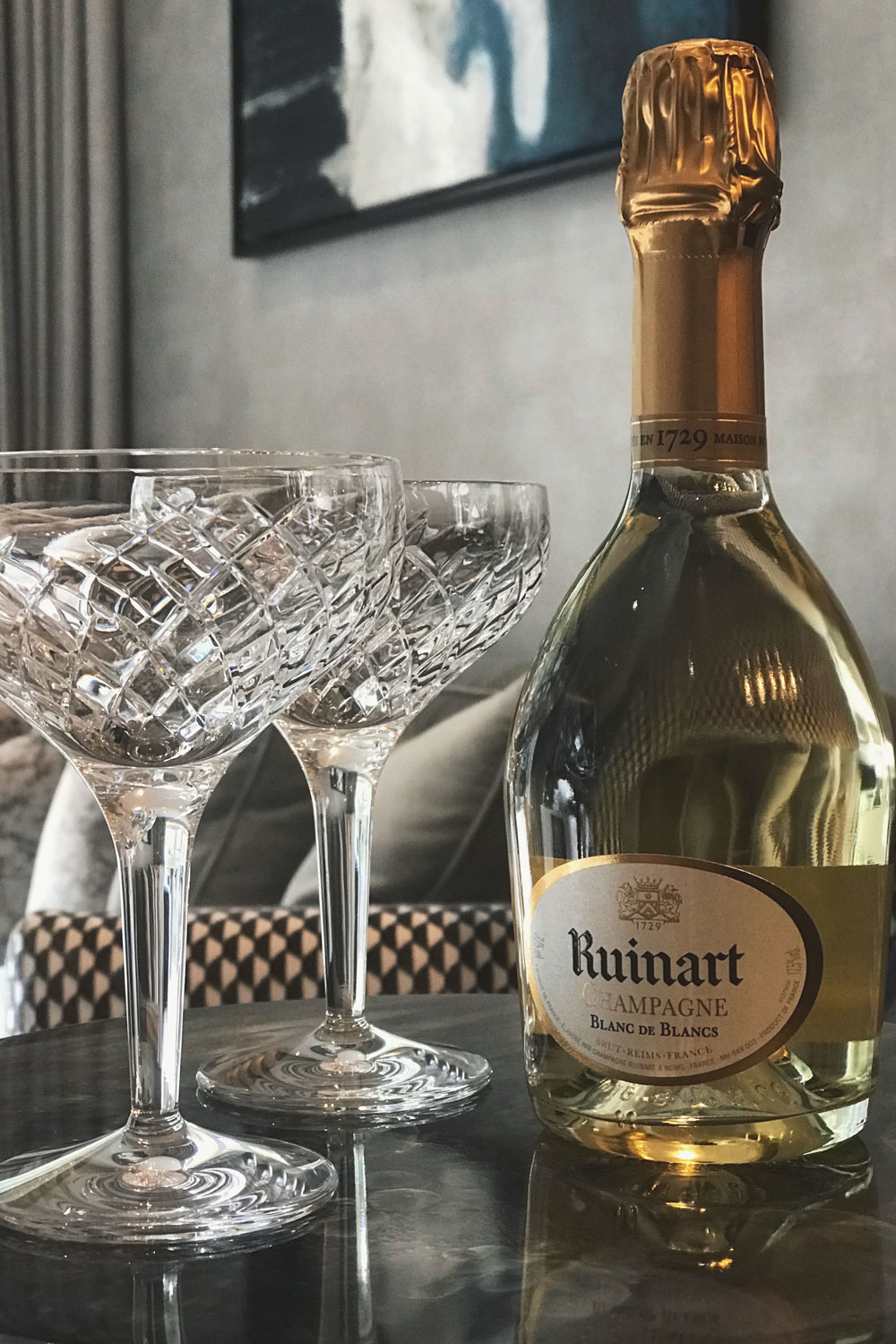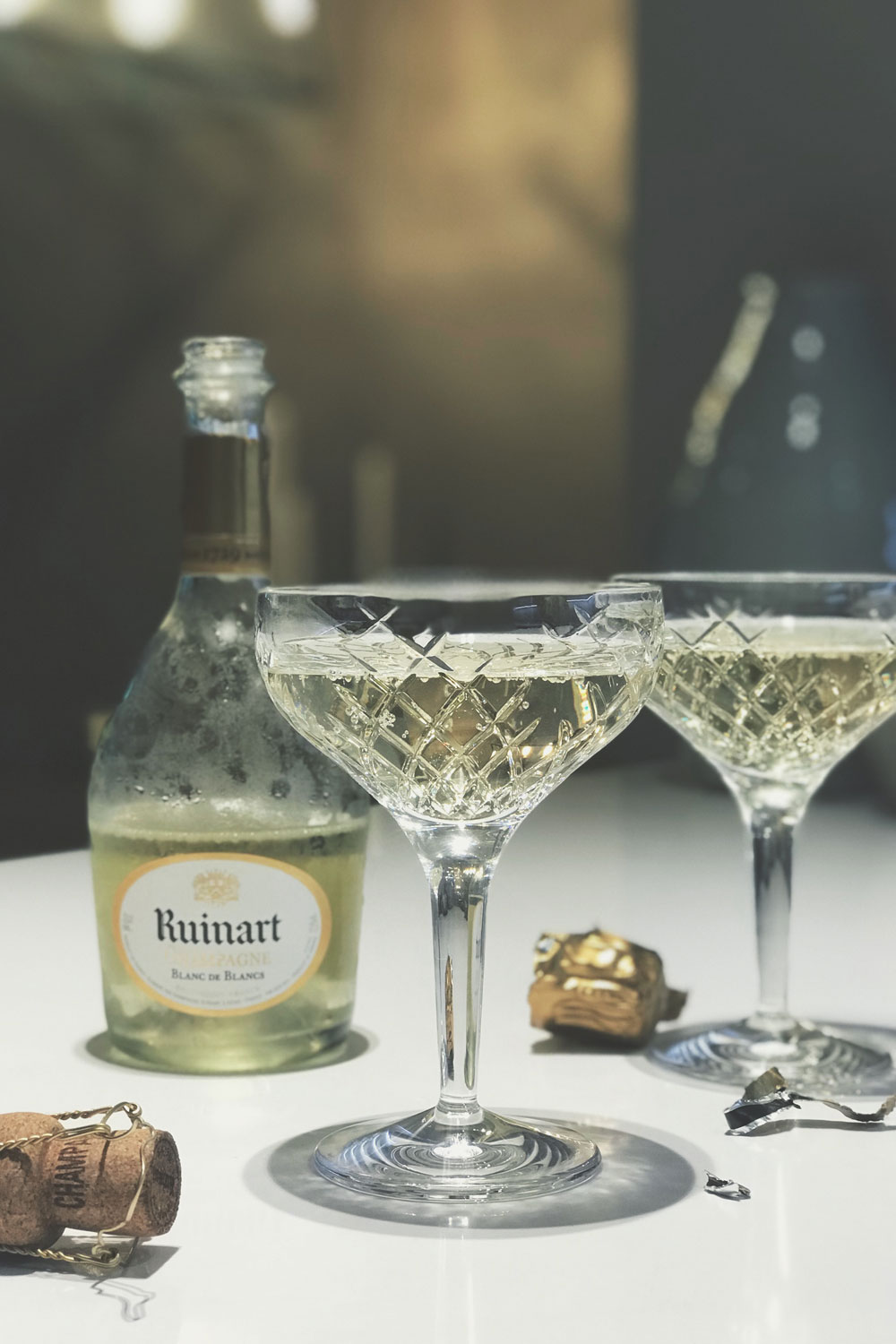 You are engaged! (She let's out a really loud squeal whilst typing that!) I still let out a little squeal every now and again about my engagement too. This is such an exciting time of your life, and if you could only take away one thing from this post it would be to ENJOY EVERY MOMENT of it.
Things might get a little bit stressful at times. You might not be able to please everyone. You might start to wake up in the middle of the night worrying about no one turning up – yes I did exactly that. And all of these feelings are completely normal.
So before you get into the proper planning, take the time to enjoy your engagement bubble just a little while longer. Congratulations! This year is going to be your best year yet.
Disclaimer – We always endeavour to credit the correct and original source of every image that we use. If you think that this credit may be incorrect, then please contact us at info@houseofthree.co.uk