What it's like to be a year engaged…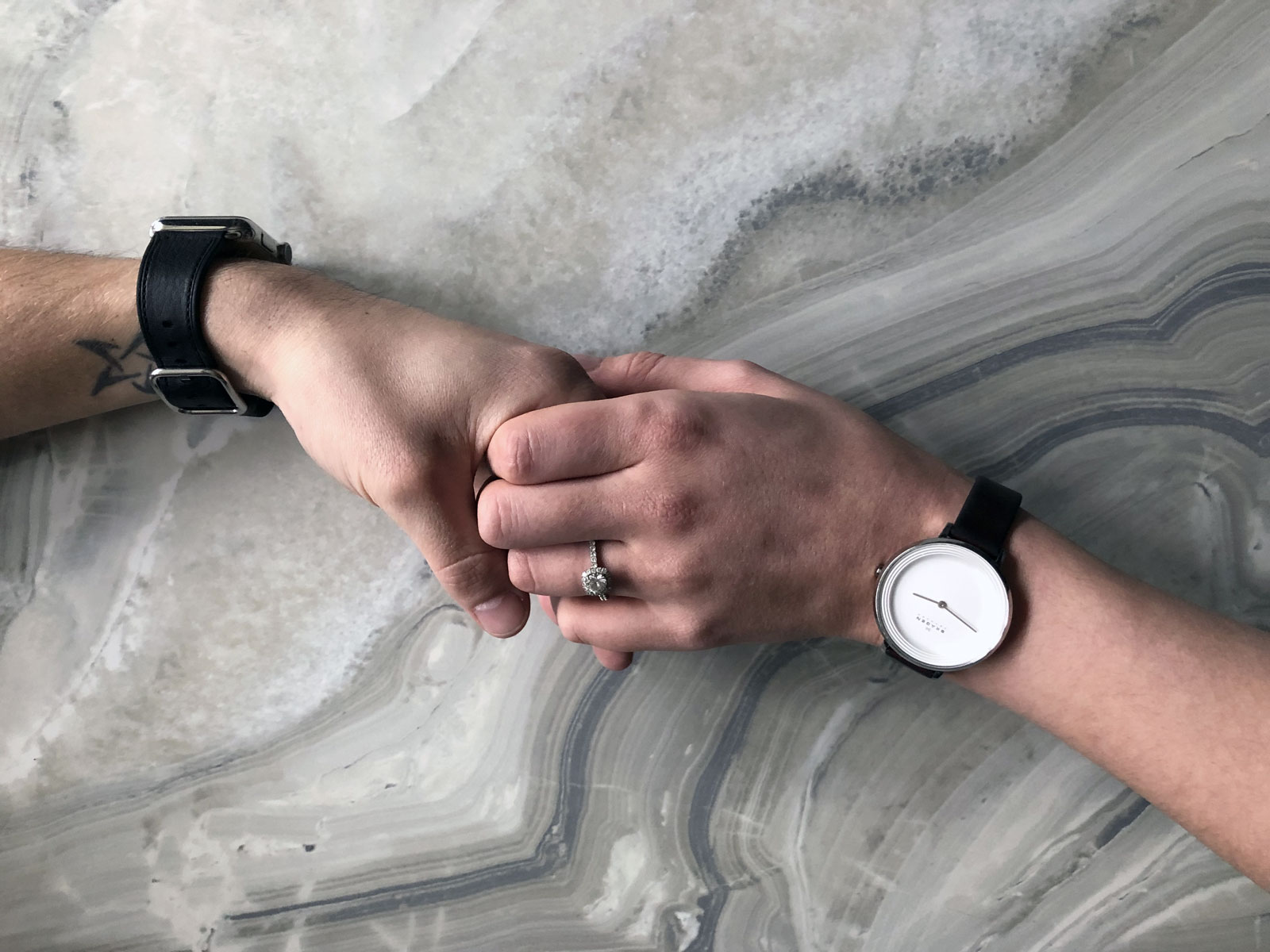 This time last year, I was writing a post about how I'd just got engaged. I wanted to share it with you so I never forgot how it all happened. Now I want to share with you what it's like to be a year engaged…
Being engaged is a mixture or excitement, overwhelm, wondering how you are going to afford the wedding, absolute joy and also completely normal.
I can't quite believe that I am writing about the fact that I am a year engaged. About how the year has flown by. And that we are rather glad we turned down the March wedding date for a September one. How have I already been wearing this ring on my finger for a year?
Well this is what it's been like to be a year engaged. A year as a fiancee. I have to admit, it's only on my birthday this year that I finally decided to embrace the word fiancee. I never really liked it, but then as Josh got me my card saying last one as a fiancee – suddenly I became quite sad. Sad that as of September I will never be called that again. Because I will instead have become a wife.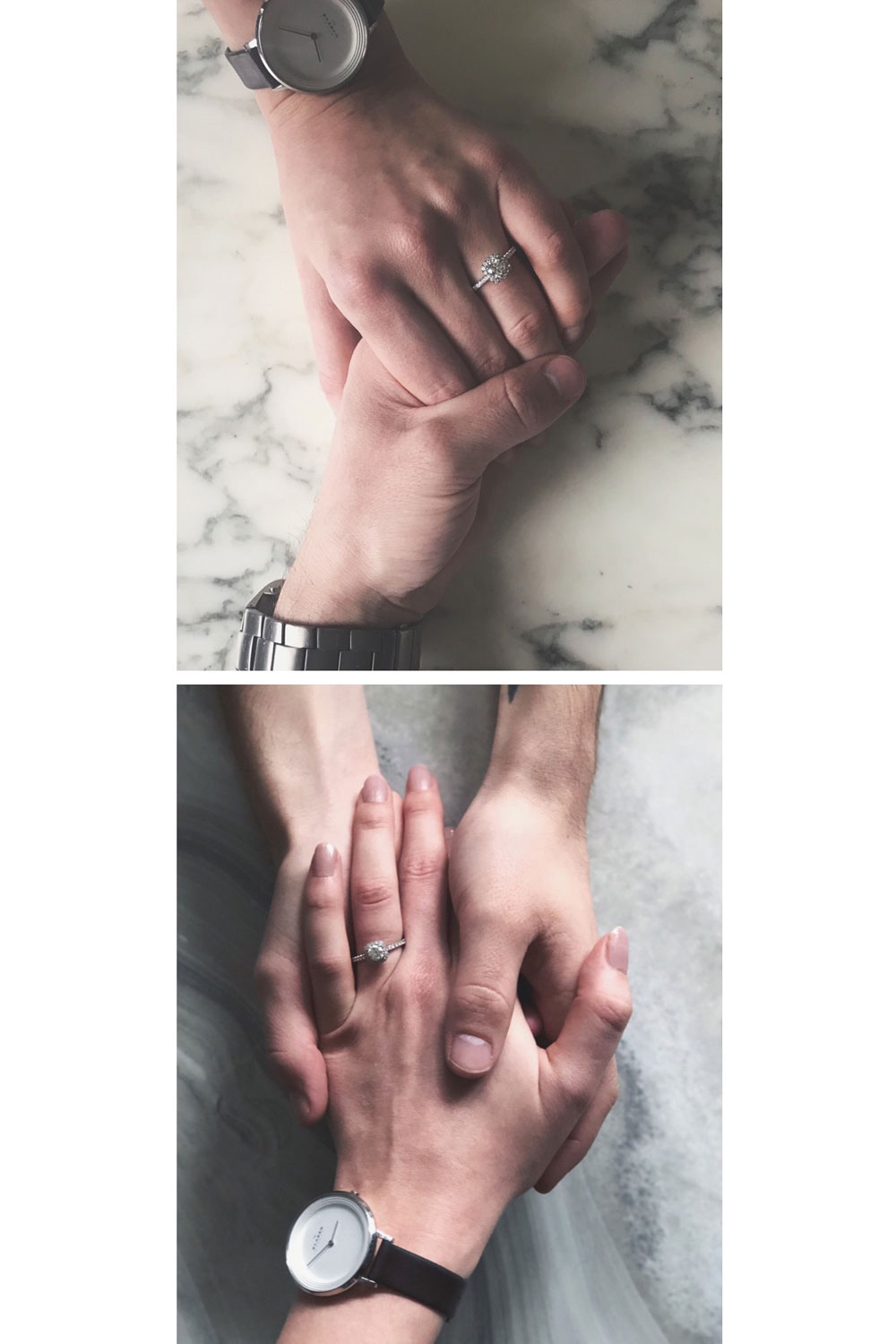 So what's it like to be a year engaged?
Well I have to admit, the first few months was a mixture of joy and overwhelm. So many questions are fired your way. Questions you haven't even considered yet. This is my advice for any of you that are just engaged. Oo and congratulations!
Although my advice is to obviously just enjoy being engaged. Sometimes it's really hard to just enjoy it. Despite knowing the answers to most of the questions I was being asked, it still got a little overwhelming. And I started to realise that I was planning two weddings. The Pinterest Wedding and the wedding we can actually afford. Once I got my head around all of that, things started to ease off.
Keep your cool
Then came the late night googling things that I never thought I would be googling. Like 'what is the most hated vegetable' and 'how to easily let family down that you didn't want to invite'. It's strange what planning a wedding can make you think of! And before you ask, we are having all the vegetables I like (which is everything apart from mushrooms).
And we didn't worry about not inviting the family members that just don't know either of us. Our rule was if they couldn't tell us 3 facts about both of us they were off the list. Don't worry we didn't ask!!!! We just knew if they could or not.
After the first little burst of planning, being engaged just became normal really. We'd done all of the big celebrating with family and friends. We'd booked all of the big suppliers and just needed to wait until closer to the time to get down to the nitty gritty details.
It's strange that after just a couple of months, being engaged can just seem so normal. A ring that used to not exist, has now become a part of you. And I couldn't think of anything worse than taking it off for more than a 10 minute shower.
It's quite strange, that something as huge as getting engaged can suddenly feel so normal.
What happened next…
I feel like this blog post should be a little bit more exciting than it perhaps is. Essentially I've said that we had a couple of months of excitement, in which we also experienced overwhelm. We had our first burst of wedding planning when we first got engaged, and then it all just became normal.
Well in a nutshell that's exactly what has happened. But it hasn't all been quite so easy. Going back to the planning the pinterest/real wedding dilemma. Unfortunately we just can't afford everything that I'd really like to have (but probably don't need). So there has been a lot of compromising. A lot of drawing back, and also asking for contributions towards things like suits. Which unfortunately was one of the most awkward and difficult conversations we've had to have.
We're also asking for contributions from guests towards the accommodation. Which although was a difficult decision to make, we just couldn't possibly afford not to. I still have nightmares about not having 'enough' now. But apart from the cost of everything, on the most part being engaged has been completely stress free. Now I know being a wedding planner helps that some what. But it really has been the very best year of my life so far.
Here's to the next year
I will be sad to see the wedding come round, because then I can't be engaged any more. Although in the same sentence, I absolutely cannot wait for the wedding to come round and I can't wait to be married.
We celebrated our engagement anniversary on the 4th March and on the 12th March we will celebrate our 6 months to go to the wedding mark. Along with a birthday, and celebrating that at the Ivy with my mum and dad and sister just like last year, March is proving to be a pretty incredible month.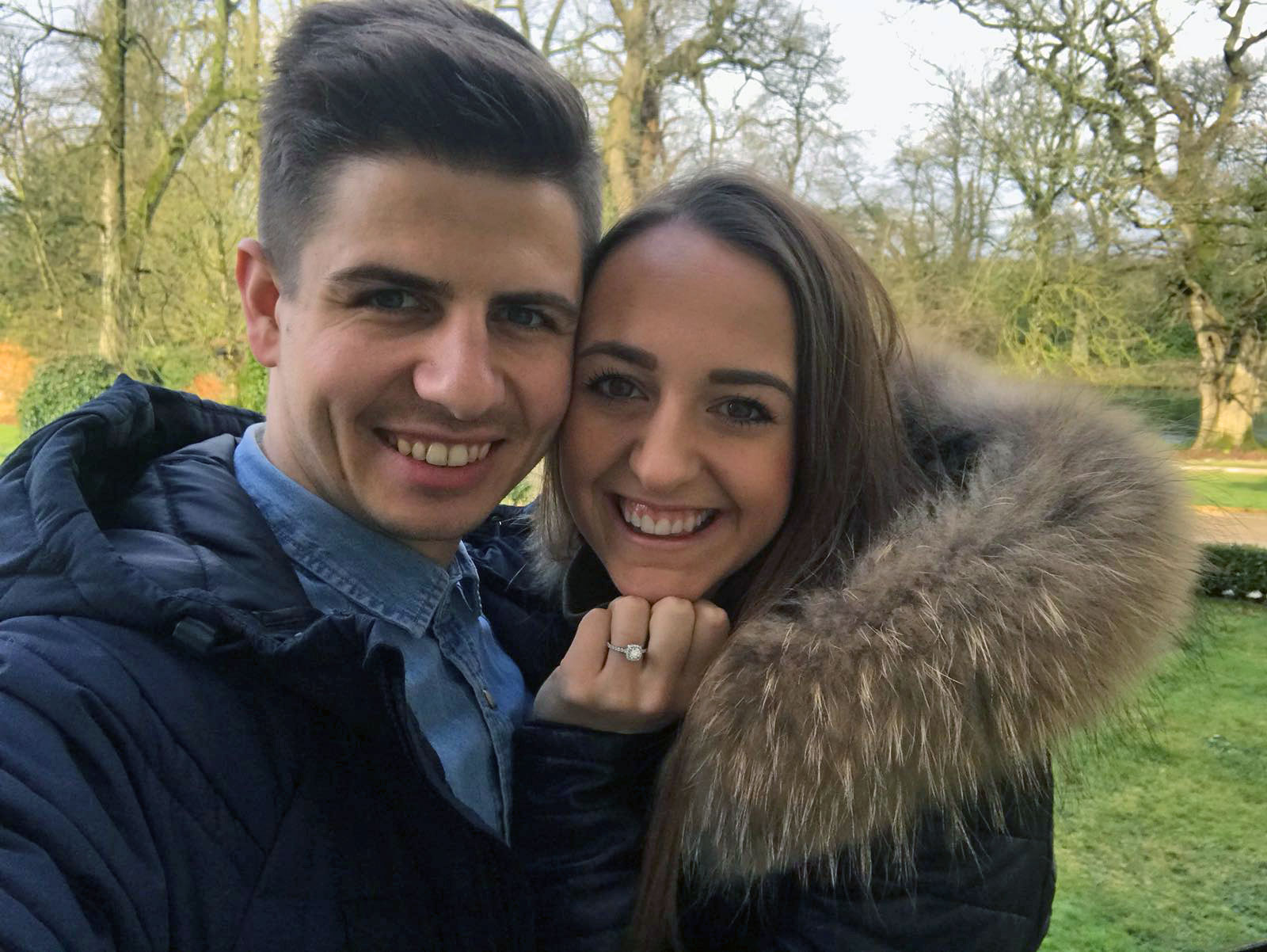 Disclaimer – We always endeavour to credit the correct and original source of every image that we use. If you think that this credit may be incorrect, then please contact us as info@houseofthree.co.uk