Affordable Artwork from the online shop Desenio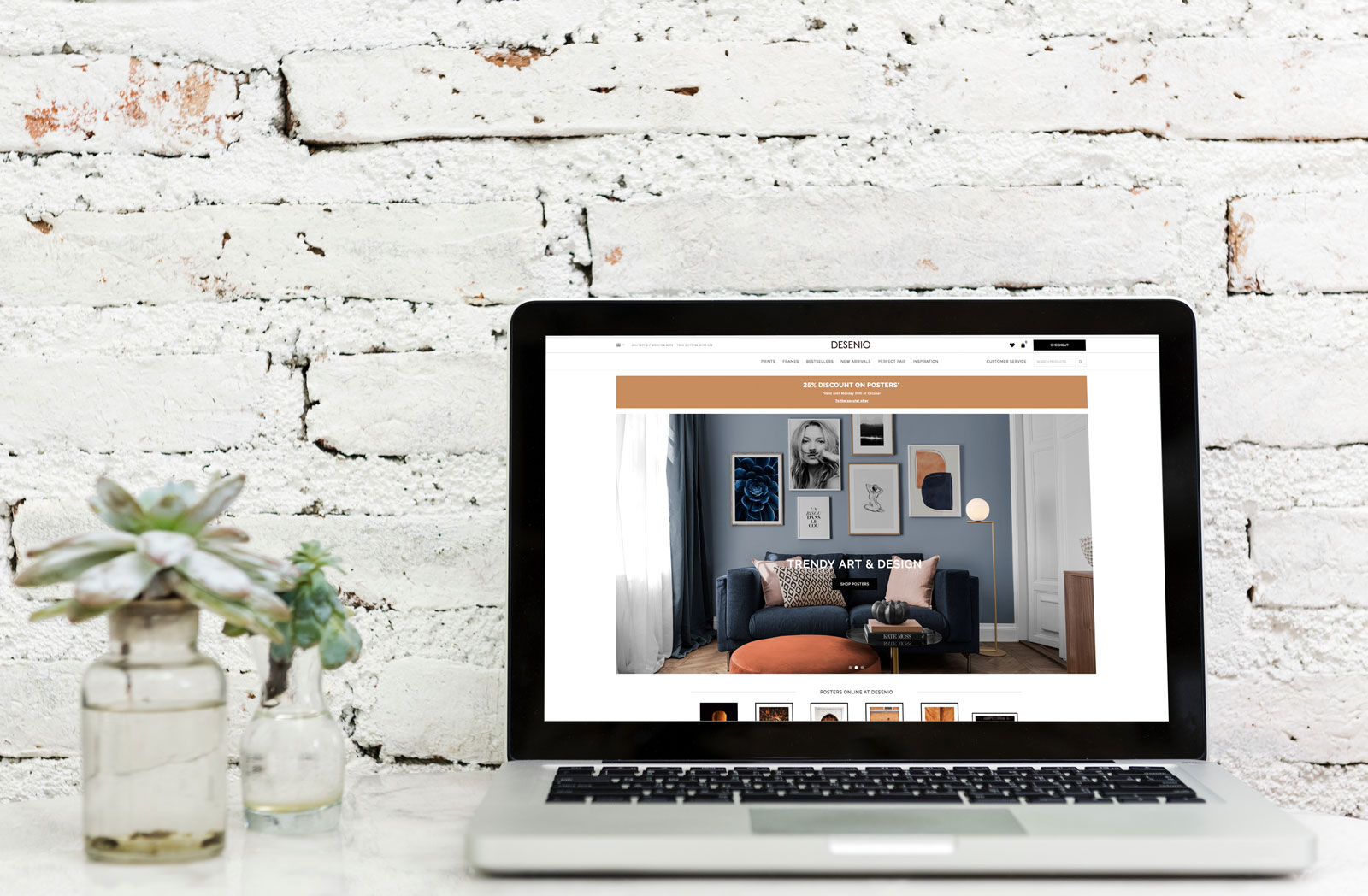 Affordable artwork? Is that even a thing. Well the answer is yes, and Desenio is our go to place for affordable artwork. Yes you might share the same print as someone else, but it won't break your bank to have it on your wall either. The great thing about it costing so little, is that you won't be afraid to change them if your tastes change.
Desenio is our go to place for affordable artwork. In fact I actually have Desenio artwork in my bedroom, spare bedroom and office. So we not only love them here at Three Little Secrets, but I also love them personally.
It works a little bit like fast fashion. It's pretty, affordable and really easy to get your hands on. Yes you most probably will have the same artwork on your wall as some one else. The print in my bedroom also features in a million other homes, but I don't really care. Why? Because it didn't break my bank to buy it.
The best thing about affordable artwork, is that if you don't like it a few weeks, months, years down the line. Then just change it! I'm not saying don't invest in great pieces, but we're talking about affordable artwork here. So if you don't know exactly what investment pieces what you want, then this is exactly where to start.
Desenio is known for it's affordable artwork. Artwork that doesn't look cheap or outdated, and that will well and truly transform your home.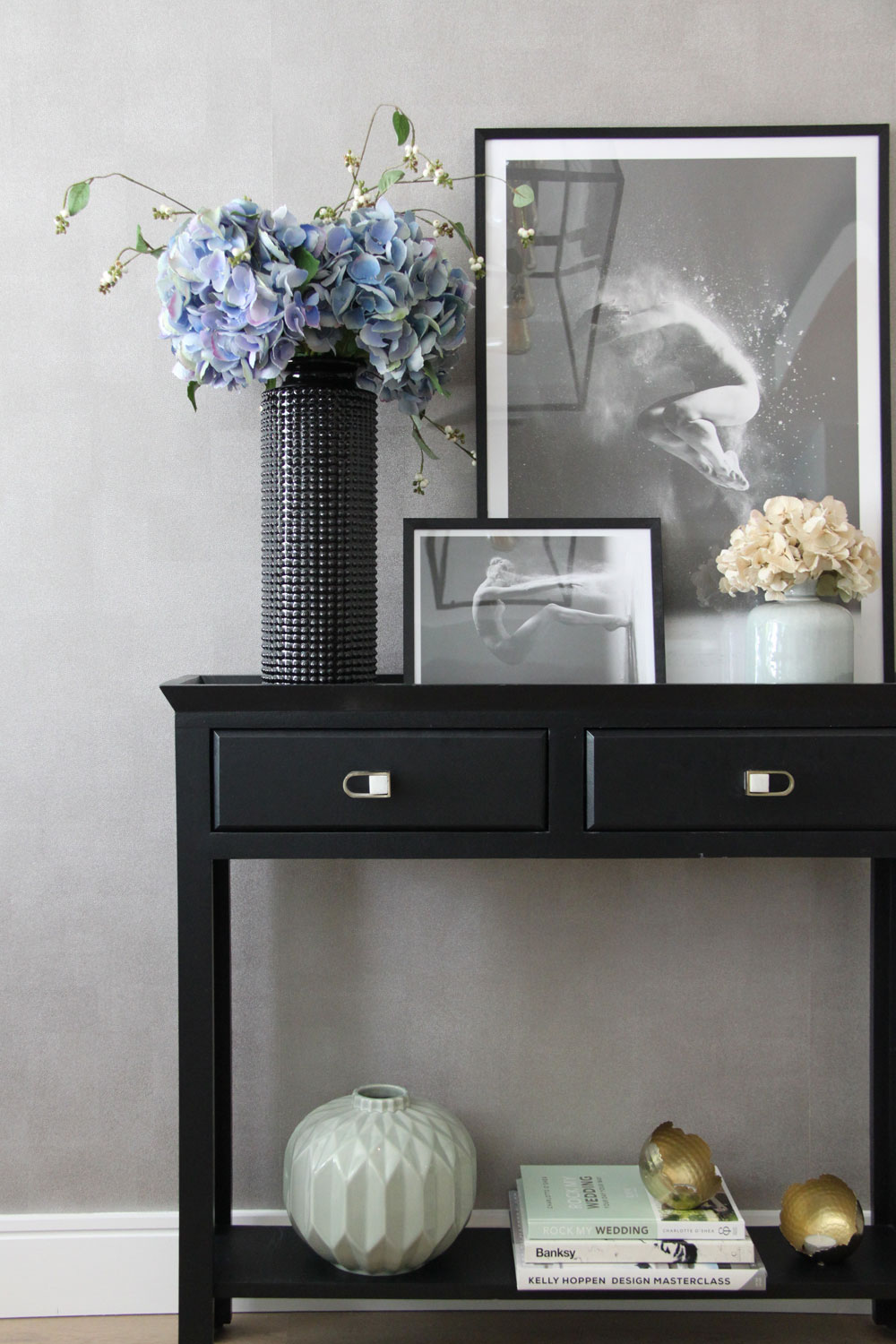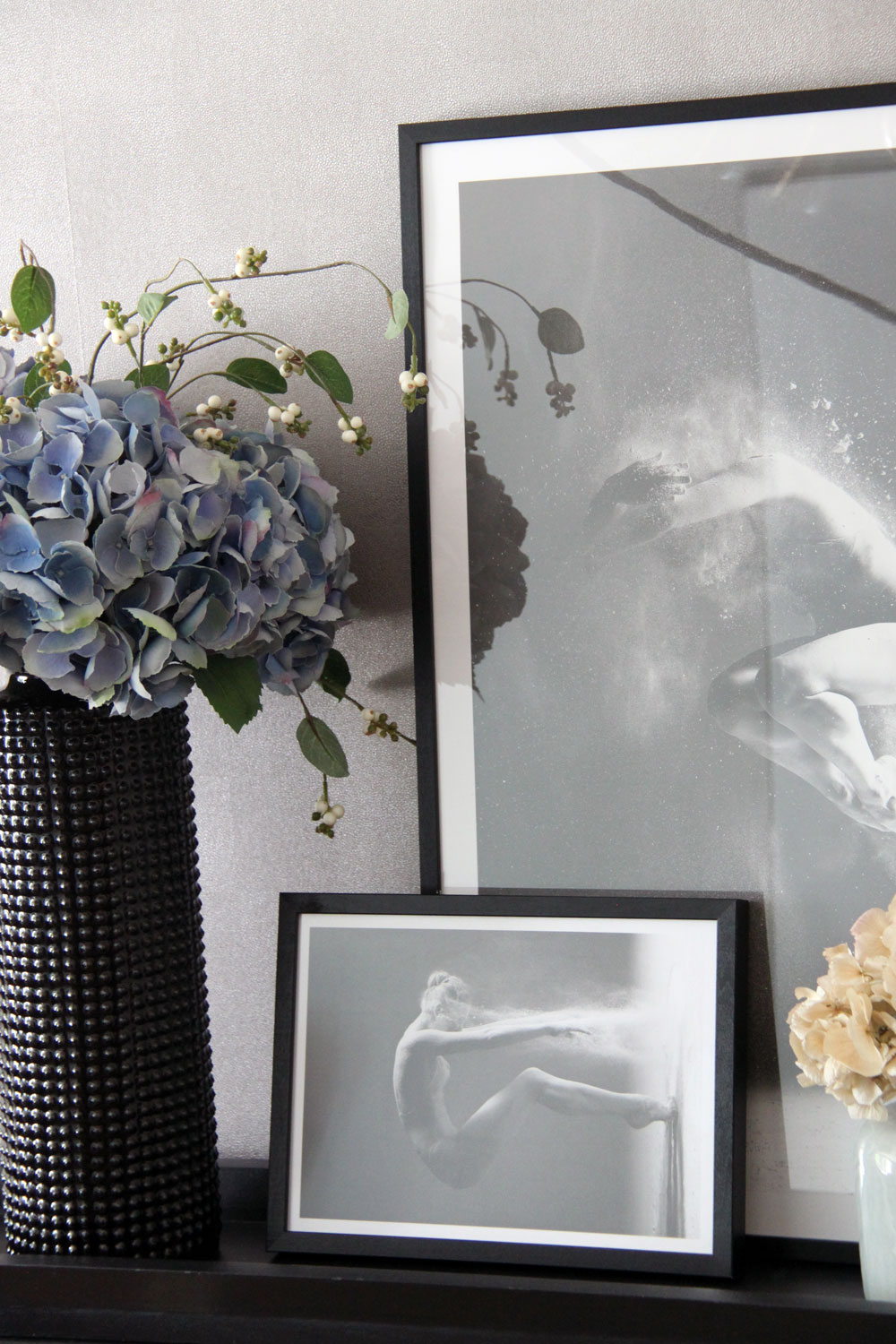 So I thought I'd run through the Desenio artwork that I have in my own home and office. As they are of course my own personal top picks. There are 6 pieces of affordable artwork at my home in total. It might not sound like many, but in a two bedroomed apartment, it's the perfect amount!
Monochrome artwork is always my personal go to. I suppose this means that I can then move them to any room. No matter what the colour scheme in that room, they would work. So for my home I stuck with all monochrome.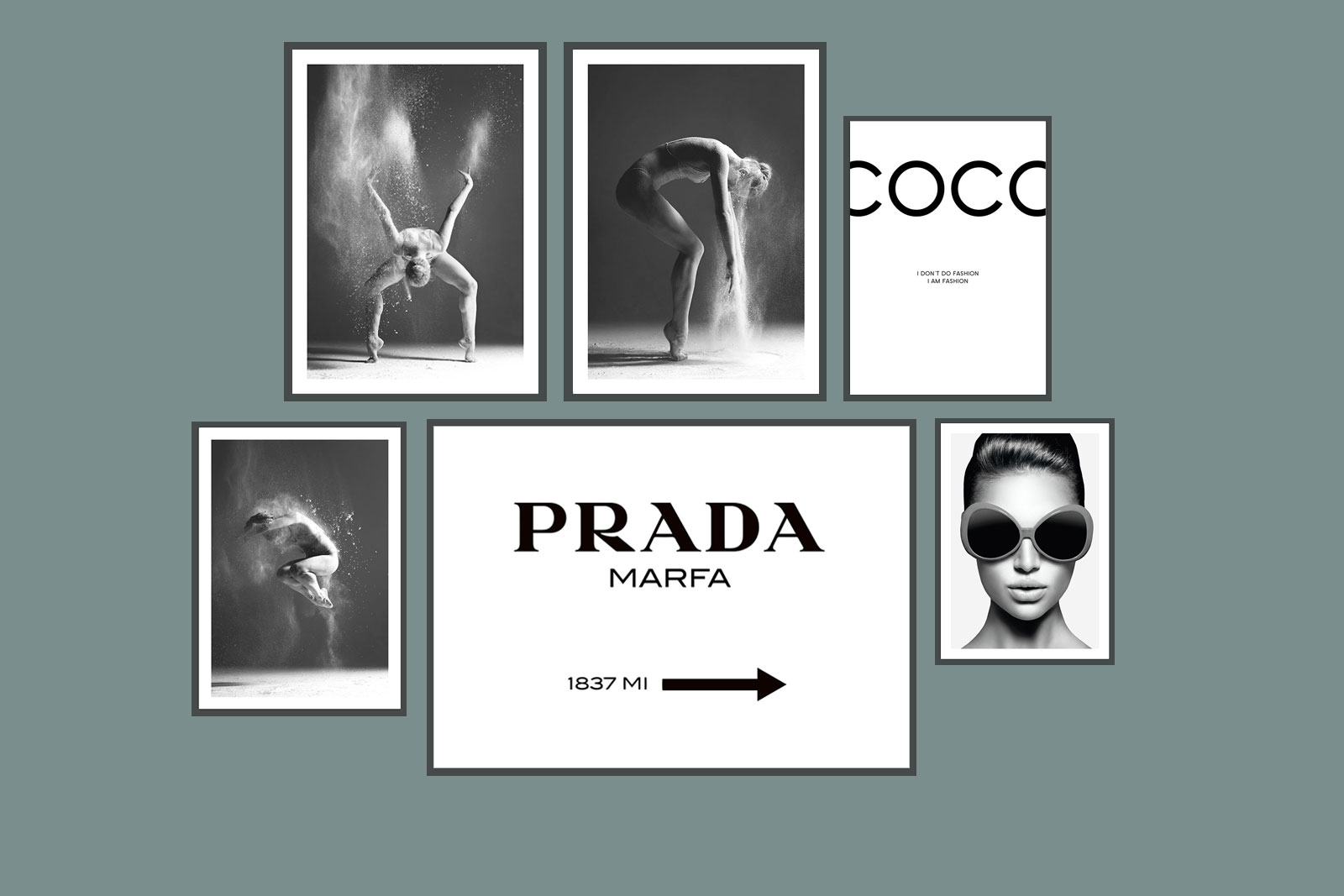 Most of the artwork I have from Desenio is actually displayed in my spare bedroom. Two hang on the wall above the bed, and the other three are displayed on picture shelves along with fashion books.
My Spare Bedroom Affordable Artwork…
So I thought I'd tell you exactly which ones I went for, just in case you fancied choosing the same as me.
For the wall, I went for two dancers. They are really powerful black and white prints of photo art of women dancing. It captures them whilst in a very intense movement, which stands out perfectly against our Oval Blue Room painted wall.
Dancer Two is 50cm x 70cm and cost £22.95
Dancer Three is 50 x 70cm and also cost £22.95
I put both of them in frames from Desenio too. I picked the black ones to stand out on the wall in the appropriate size. Both frames together cost me £45.90. But of course you don't have to buy the frames from Desenio if you don't want to.
To continue the theme through to the picture shelves, I ordered another print of a dancer but in a smaller size.
Dancer One is 21cm x 30cm and cost £7.95
Just as I did the other two prints, I also put this print into an appropriately sized frame from Desenio. The frame at this smaller size was £8.95.
I've always bought the appropriately sized frames for my artwork from Desenio too. But the brilliant thing is that you don't have to.
I placed the third, smaller dancer print on the top shelf of the picture shelves. The top of the print actually runs at the same height on the wall as the other two prints.
The other smaller prints
To keep the monochrome theme, I wanted to add another couple of prints to the room. One for each picture shelf, which would sit next to one fashion or interiors book.
For the second shelf I had the Chanel Collections and Creations book. I knew that Desenio had a whole section for fashion prints, and so searched 'Chanel'. It came up with a number of prints, but I selected the 'Coco' Print. I strategically placed it to the left of the book. So that when you read it on the wall, it reads 'Coco Chanel'.
Coco is 30cm x 40cm and cost £11.95
Just like all of the other artwork in this room, I also put it into the correctly sized frame. The black frame at this size costs £12.95.
On the bottom shelf I again wanted a monochrome fashion print to continue the theme. I've always been known for having a little bit of an obsession with designer sunglasses. The first pair I ever got at the young age of 16 made me look like a bug. This poster really reminded me of those sunglasses, and every time I catch a glimpse of it, I uncontrollably giggle.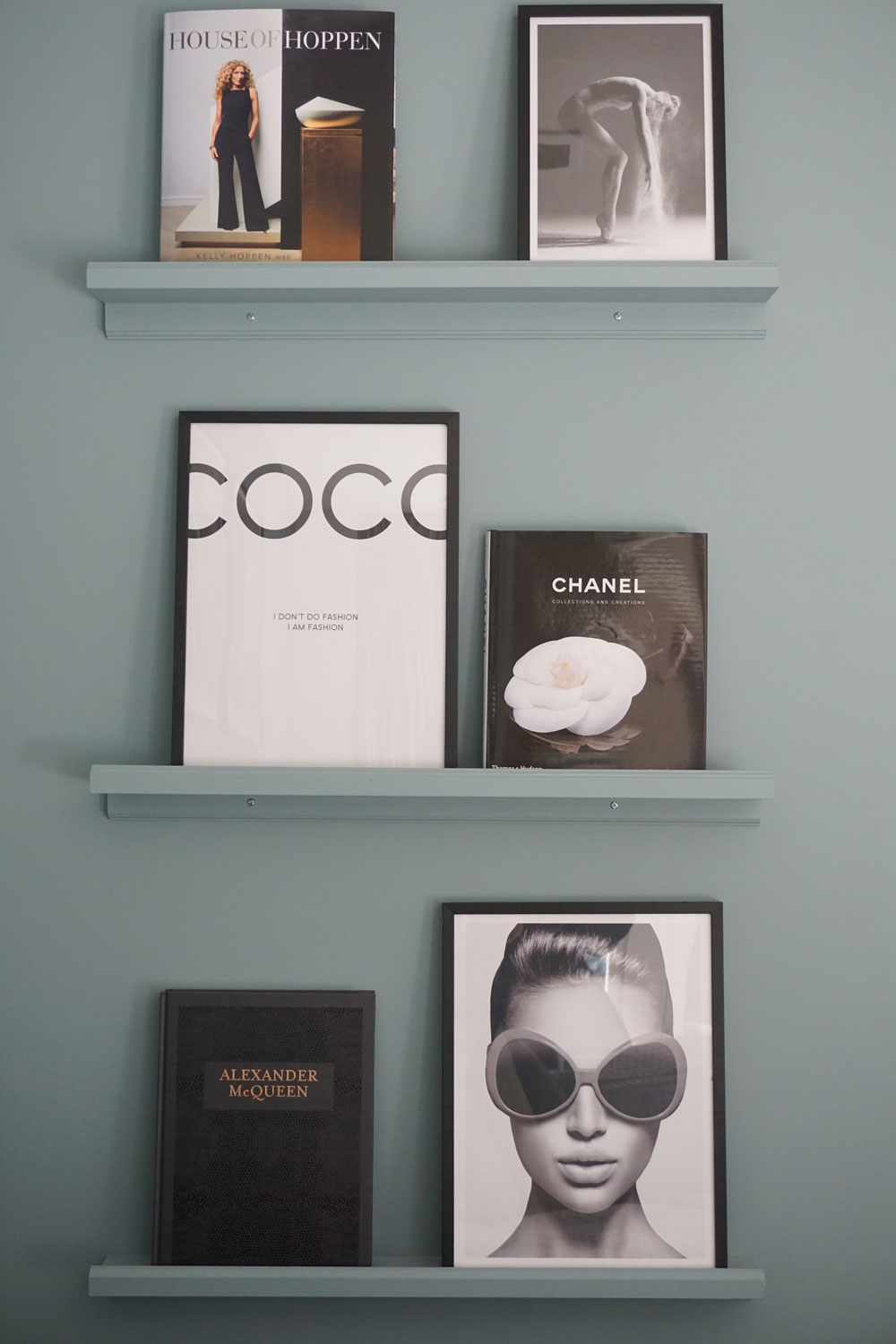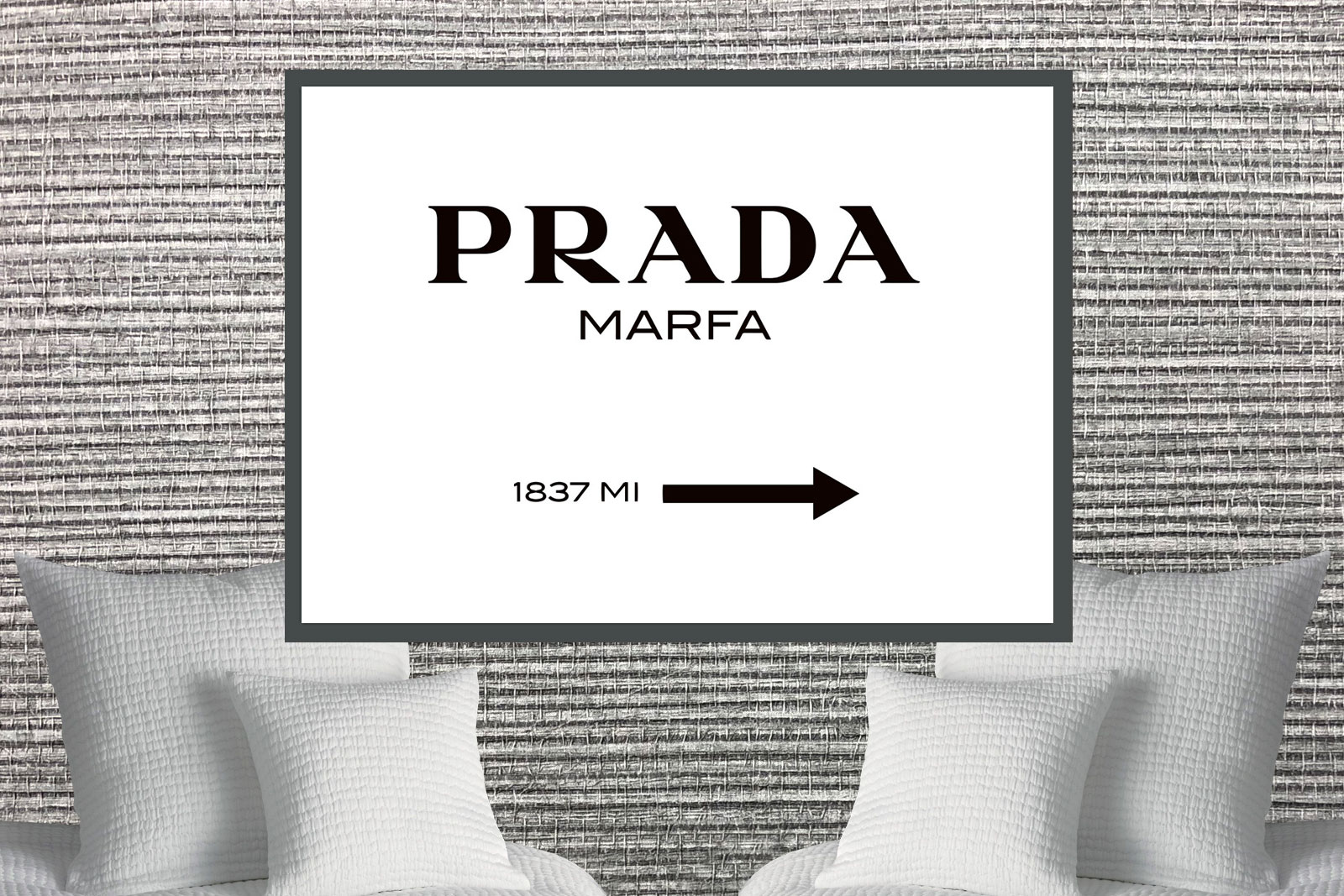 Then for our master room! I wanted something really simple and really big for this room. Large artwork isn't usually affordable artwork. And this is exactly why Desenio is such a great place to shop.
The only other artwork that we have in our room is three Chanel Catwalk girls that were gifted to me by a friend. I wanted to carry on the fashion theme with a fashion typography poster. As I sleep on the right hand side of the bed as you look at it, I thought the Prada sign had the perfect arrow direction.
The monochrome prints from Desenio as great as they will fit with any room scheme. This means that if you re paint the walls, you won't have to buy new artwork too.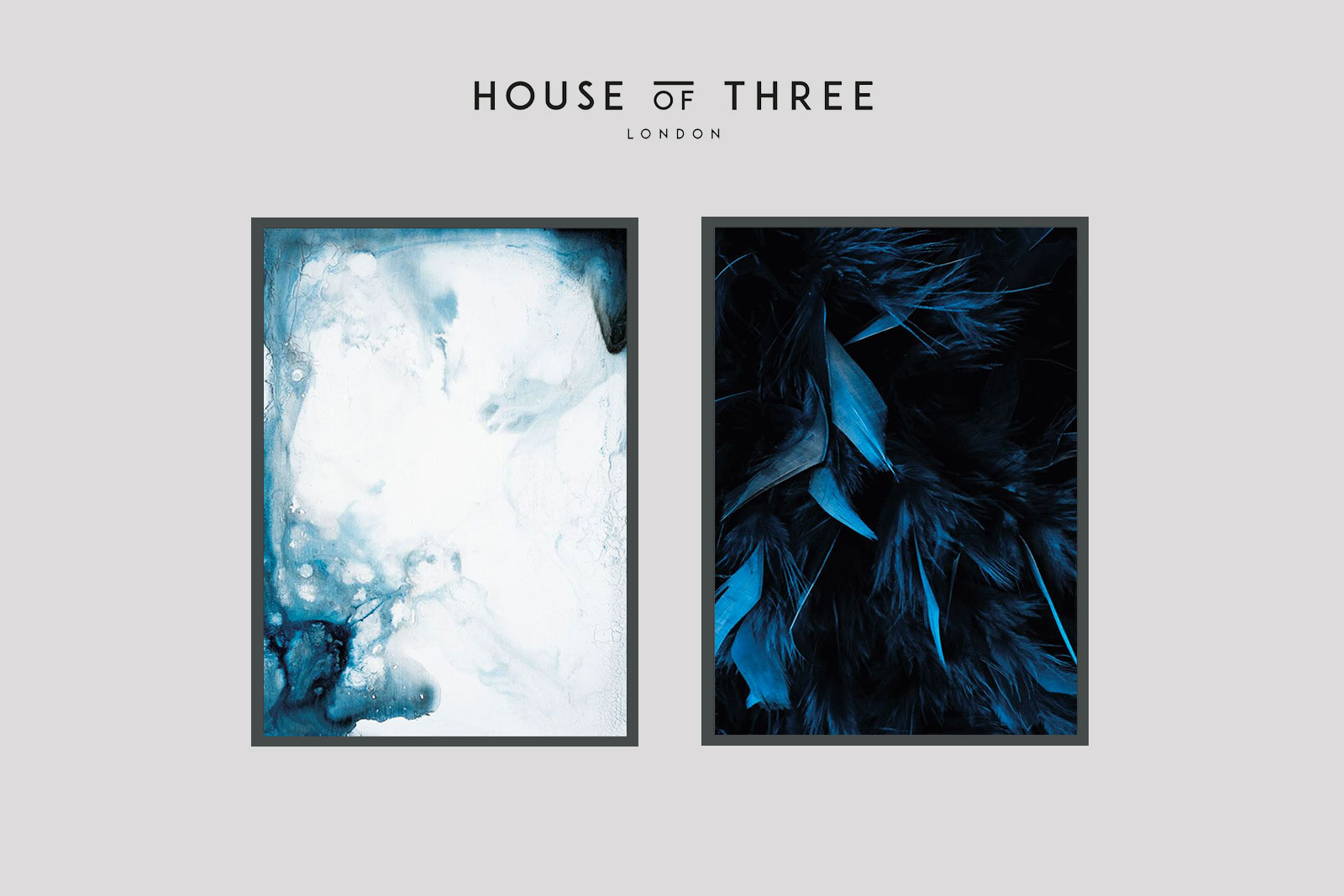 I have actually written a blog post on my home decor if you would like to see all of the other styling items that I have in my home.
For the office, I wanted something a little bit different. The walls are all white, and the carpet is pretty office standard grey. But as it has a blue tinge to it, I thought that blue artwork would also be a good idea.
Of course as it's for the office, I needed it to be affordable artwork. So again, Desenio was just the perfect place to go to. I didn't want anything that I would learn to love, or begin to hate. So I just went for two very simple abstract designs.
Blue Feathers is 50cm x 70cm and cost £18.95
Blue Deep is 50cm x 7ocm and cost £27.95
I love all of the affordable art from Desenio that I have in my home. Hopefully my top picks might inspire the styling of your walls.
Disclaimer – We always endeavour to credit the correct and original source of every image that we use. If you think that this credit may be incorrect, then please contact us at info@houseofthree.co.uk