Colour Schemes To Consider For An Autumnal Wedding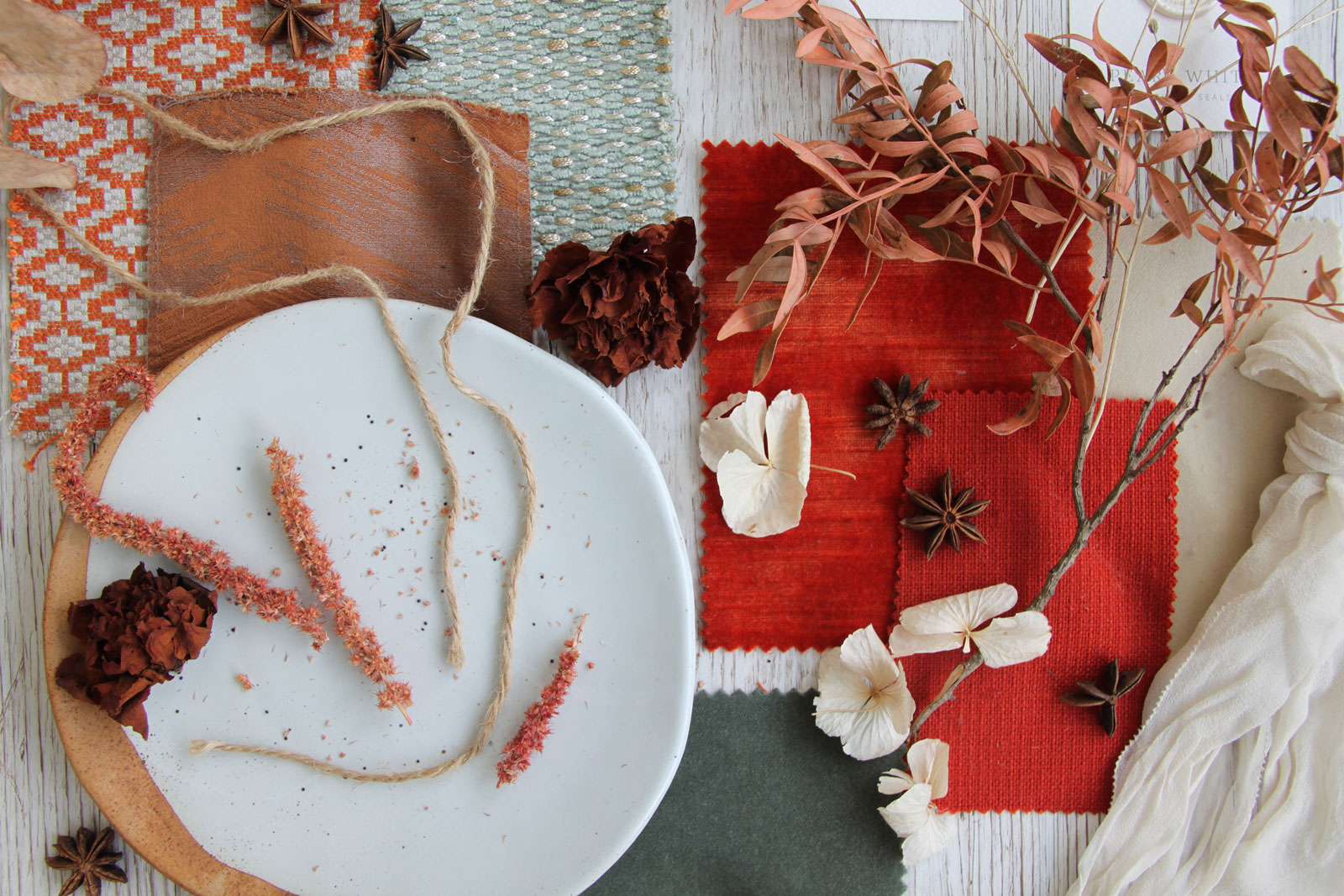 As we anticipate the end of summer, we can observe some gorgeous trends approaching. With rich colours and fall theming, here is all the inspiration your need to plan your perfect autumnal wedding!
With more and more people opting for autumnal weddings, there is no surprise that these colour schemes are also rising in popularity. Statista.com has declared that September is actually the 2nd most popular month for UK weddings. However, the most popular is August (with July coming in 3rd, meaning summer is still the most popular wedding period.) September is also statistically the warmest yet driest month – making it the perfect option for an autumnal wedding. Here are some big pros of getting married in the Autumn.
Flowers are one of the easiest ways to incorporate any of the above colour schemes into your design
Why have an Autumnal Wedding?
September – As I previously mentioned, September is often blessed with good weather. It also typically has better availability then the summer months – probably why it is so popular.
October – Golden crunchy leaves and beautiful clear skies (when it isn't raining that is!) October is the ultimate ready-made photographic backdrop! Although you'll have an, meaning you may struggle with an al fresco do, you can guarantee a magical, fairy light lit evening.
November – Crispy cold and atmospheric, November is that tipping month where you could have a stunning autumnal wedding with little winter touches! Furthermore, with the cold creeping in, you can add lovely little touches such as blankets and candles to make your wedding warm and cosy.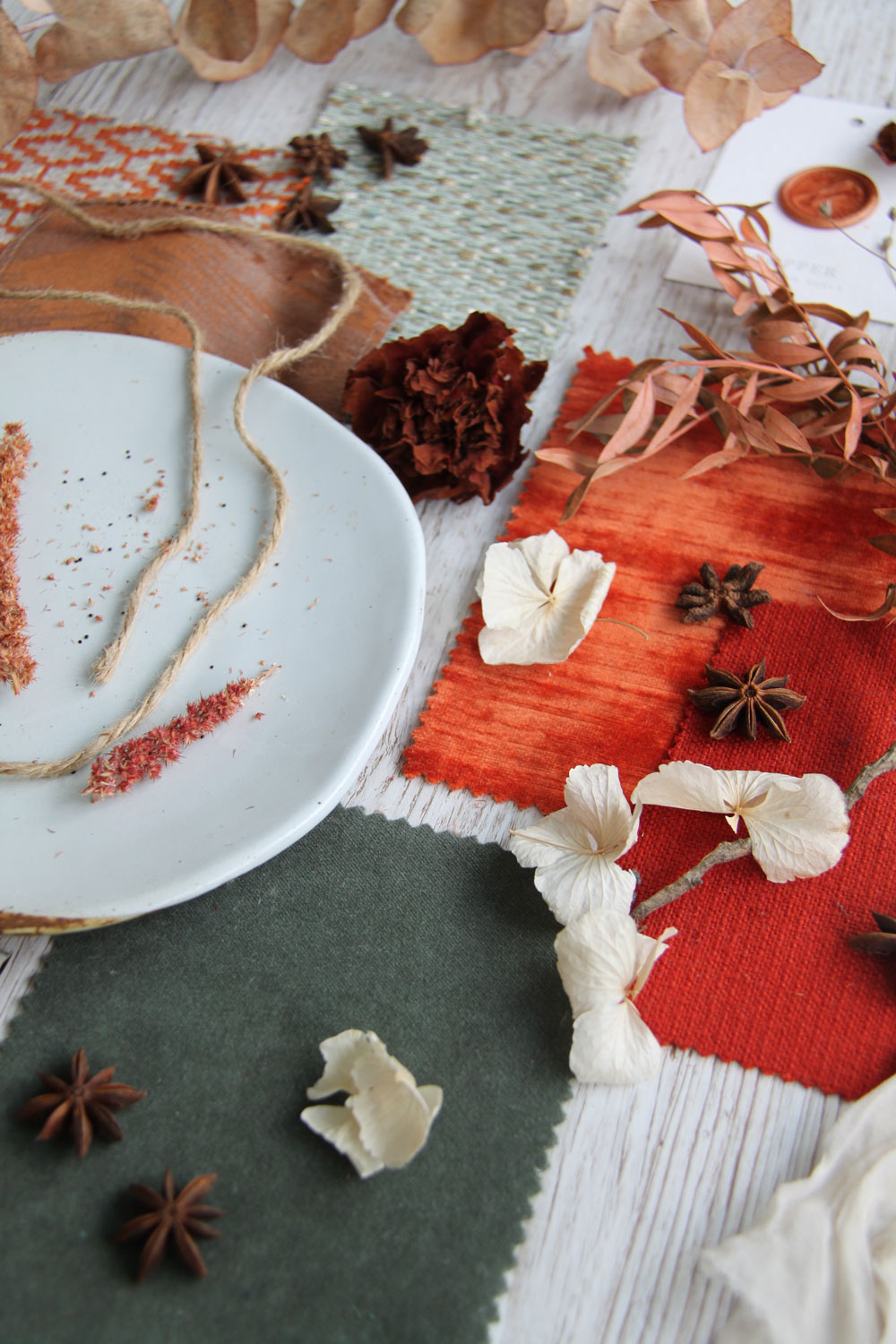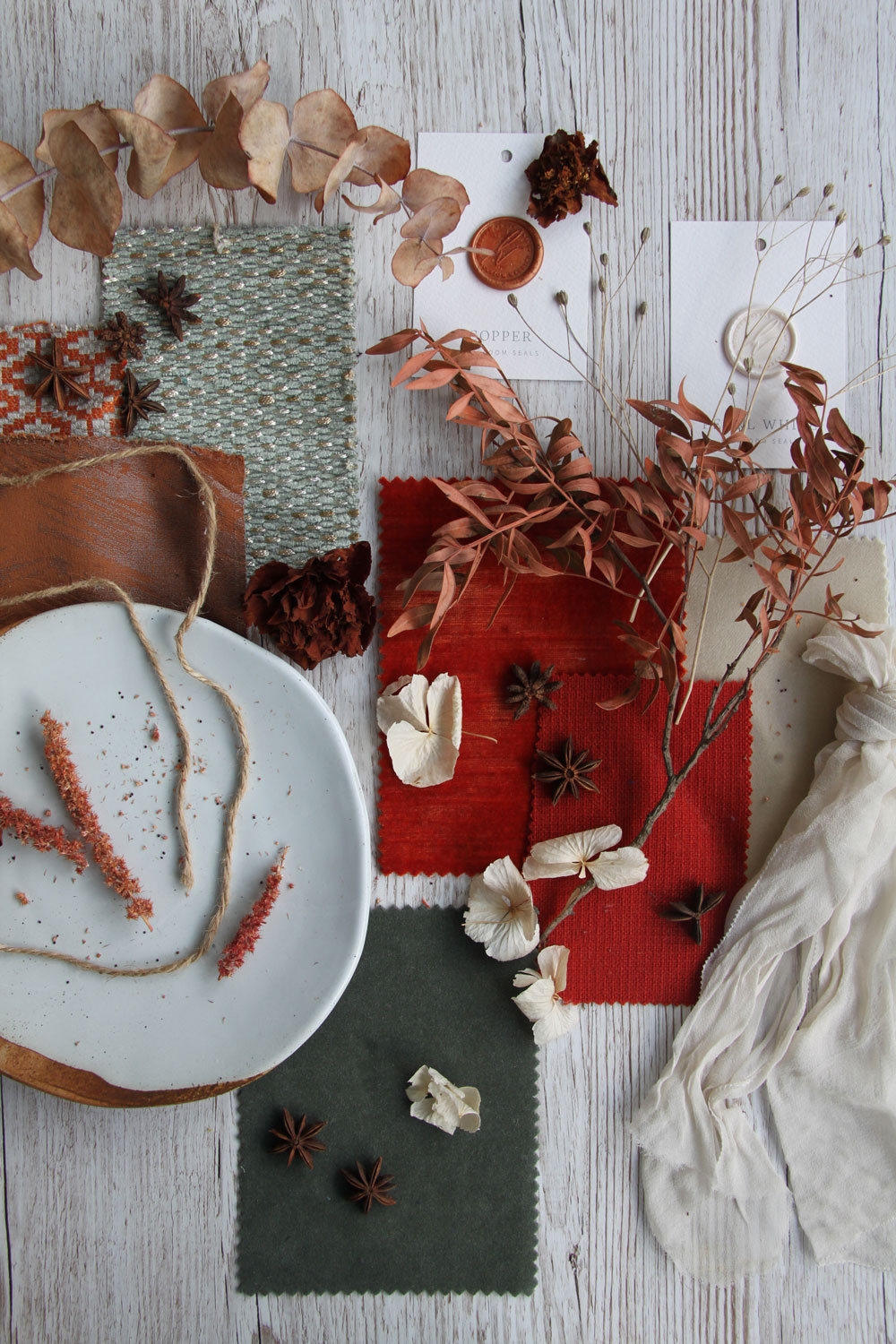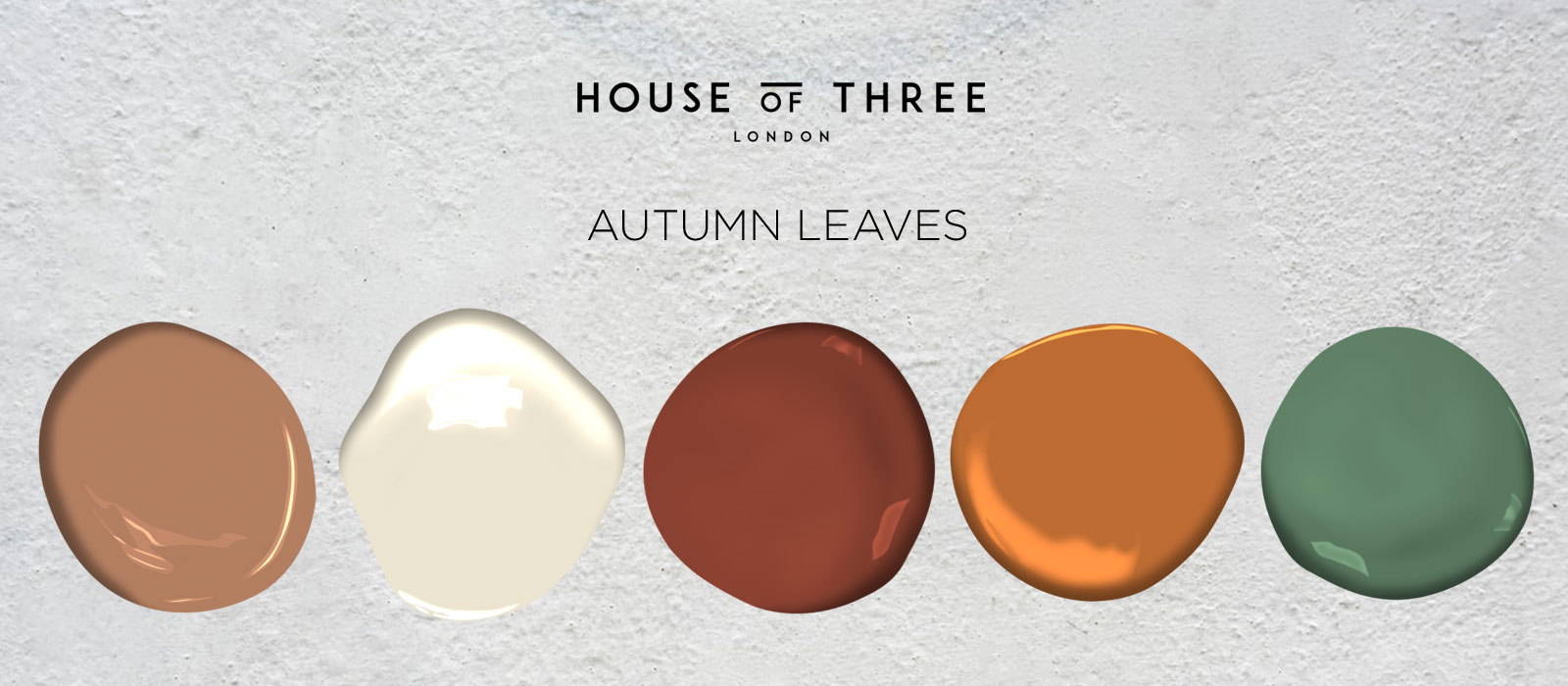 Autumnal Colour Schemes –
Autumn Leaves –
That rich, russet colour scheme that comes to mind whenever anyone says 'autumn.' Incorporating misty green with rust and terracotta, you're creating a bold, earthy colour scheme! This colour scheme is the perfect choice if you want to fully encapsulate the essence of autumn. It would pare brilliantly with naturalistic elements and textured detailing.
Opt for sophisticated wood walls and cosy wooden banquet tables, in rich chestnut or maple woods, to create an understated yet elegant setting. Choose to scrap the table cloth and go natural, for a modern, rustic look which you can dress with dusty greenery and fall foliage for an intimate autumnal wedding.
This scheme works particularly well with any Boho brides! Rich russets look beautiful alongside lace detail dresses, macramé accessories and fairy lights. Think about incorporating these colours with mismatched russet bridesmaid dresses or rust coloured groomsmen (although it might be too much orange if you do both!). Add gold leaf onto a terracotta and white wedding cake, for a rustic yet simply elegant cake. Or you can redefine traditional by incorporating fresh fruit into your centrepieces, such as citrus fruits in rich ochre hues. Stick to evergreen and seasonal produce for colour-rich centrepieces that feel organic, laid back and thoughtful – perfectly capturing that autumnal wedding vibe.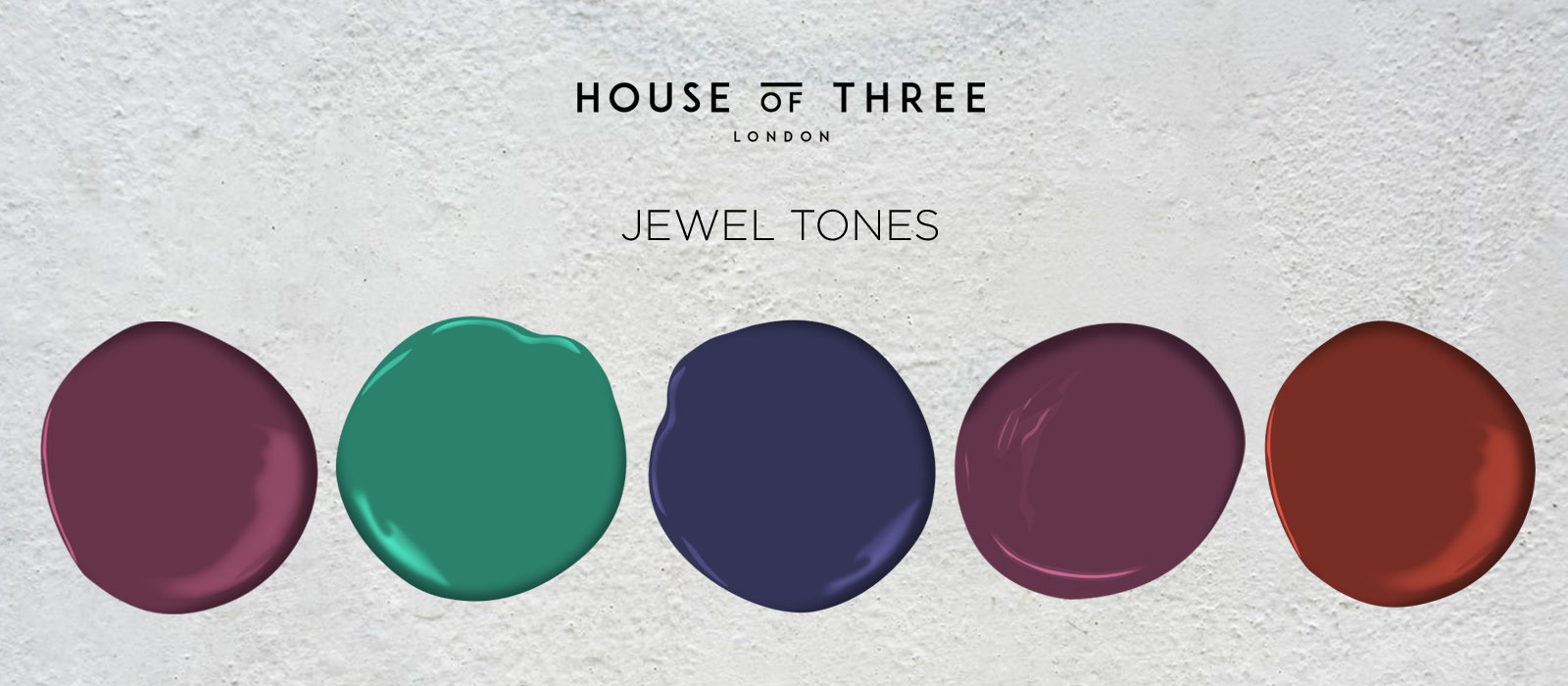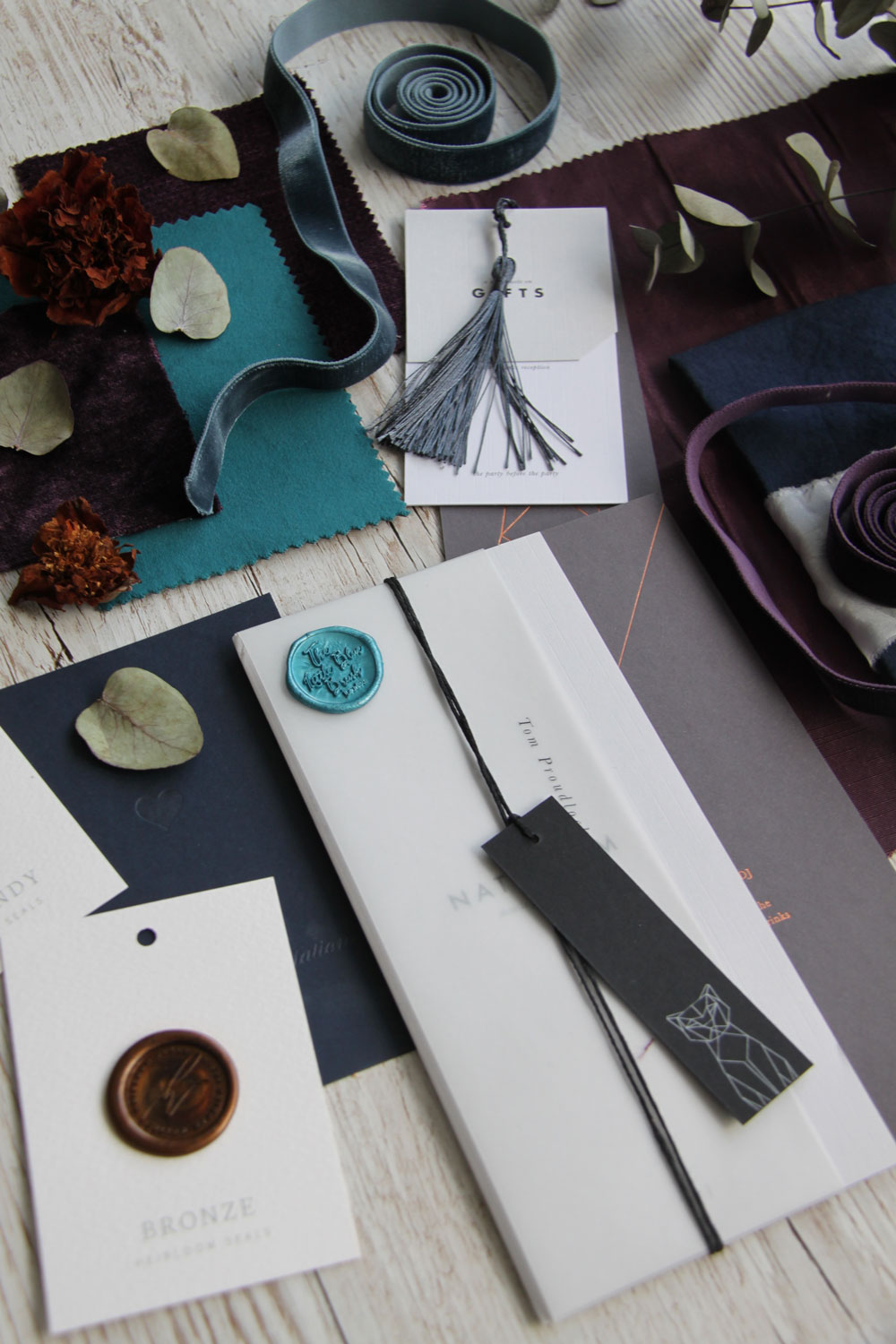 Jewel Tones –
Create a fabulous mood at your autumnal wedding with jewel toned colours, perfectly speaking to the beauty of the season. Richly saturated hues such as emerald green and grape are vibrant and rich and perfect for a bride who loves high style! The colours are deep and moody, a perfect match for those shorter autumnal days – great if you also want to encapsulate that darker setting for a late October wedding (without busting out the pumpkins that is!)
What I particularly love about this colour scheme is that there are so many different flowers naturally available in these shades. For a classic event you can opt for a traditional red rose, or for a more modern affair then look for vibrant blue anemones. If flowers aren't your thing, then a statement candle or charger plate in a jewel toned hue will elevate any muted décor.
These opulent shades are also perfect for a glamorous bouquet. Make a wild, autumnal look by pairing the rich colours with trailing leaves and dusty green foliage. Don't forget the details though! Consider a flourish of fresh (or faux) berries to create designs that are unique and stylish. Why not choose  to use rich water coloured invitations that are both bold and elegant? Or fully embrace the jewel theme with a modern geode cake – the opportunities are endless!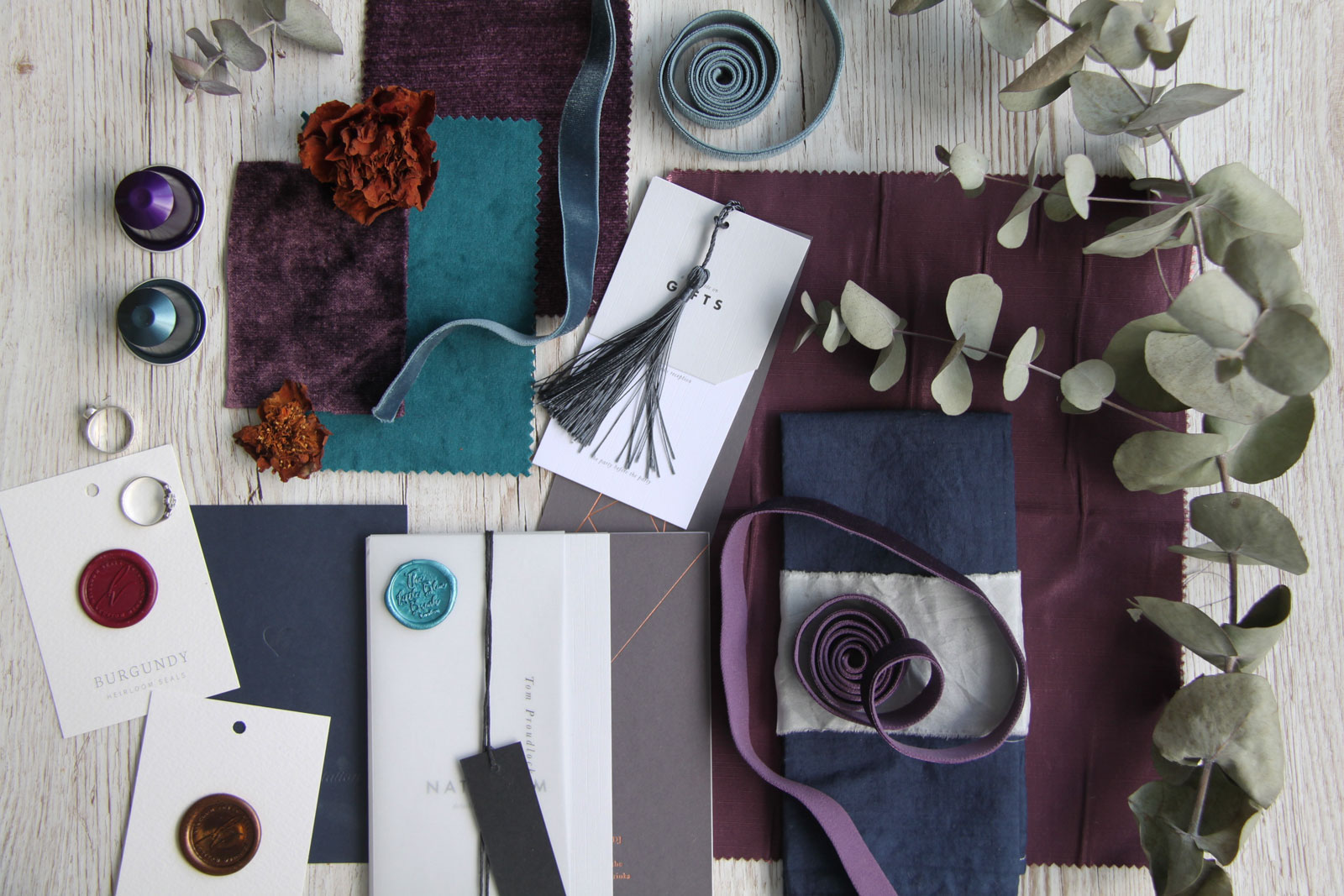 A season of bold colours that provokes thoughts of cosy atmospheres and warm drinks, delight your guests with unique touches and personality.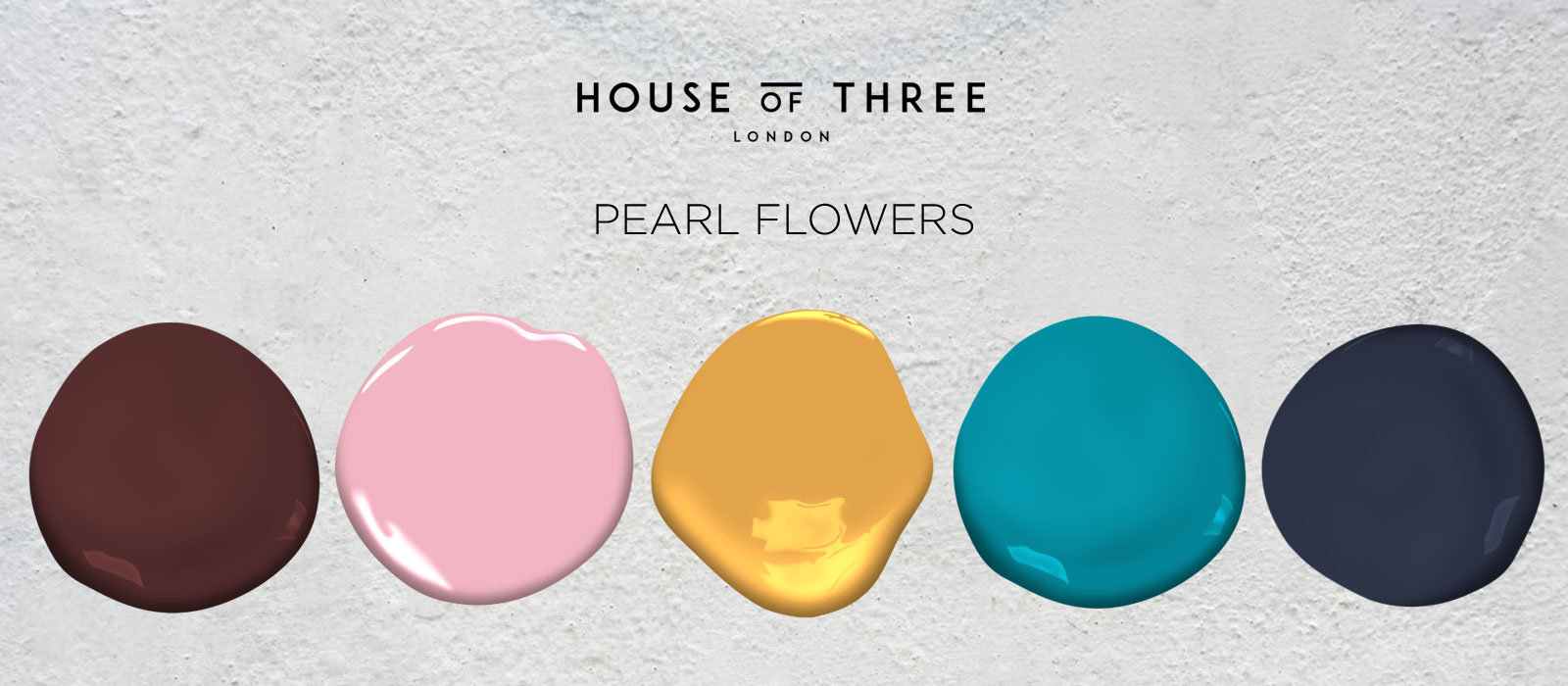 Pearl Flowers –
A slightly brighter colour palette, this scheme takes away the moody elements of your autumnal wedding. Forget cold days and dark evenings, by incorporating blush alongside your rich burgundy tone, you're adding delicacy and sweetness to your setting. This look also lends itself to a more modern wedding, due to its brighter overall tone.
Embrace your inner fearless bride and choose a floral bridal dress. Autumnal months make it easier to play with deeper prints and bolder-toned touches without losing the uniqueness and timelessness of a bridal gown. Consider a dress with soft, blush coloured florals and be unapologetic in your bridal style. If this is too crazy for you, then why not use this idea for your bridesmaids!
For your flowers think cascading greenery with lots of colour! Consider blush, merlot or ivory flowers. You can also add in a beautiful touch of blue with a vibrant anemone. This will create floral arrangements full of texture and depth and character – perfect for that 'imperfectly perfect' autumnal wedding.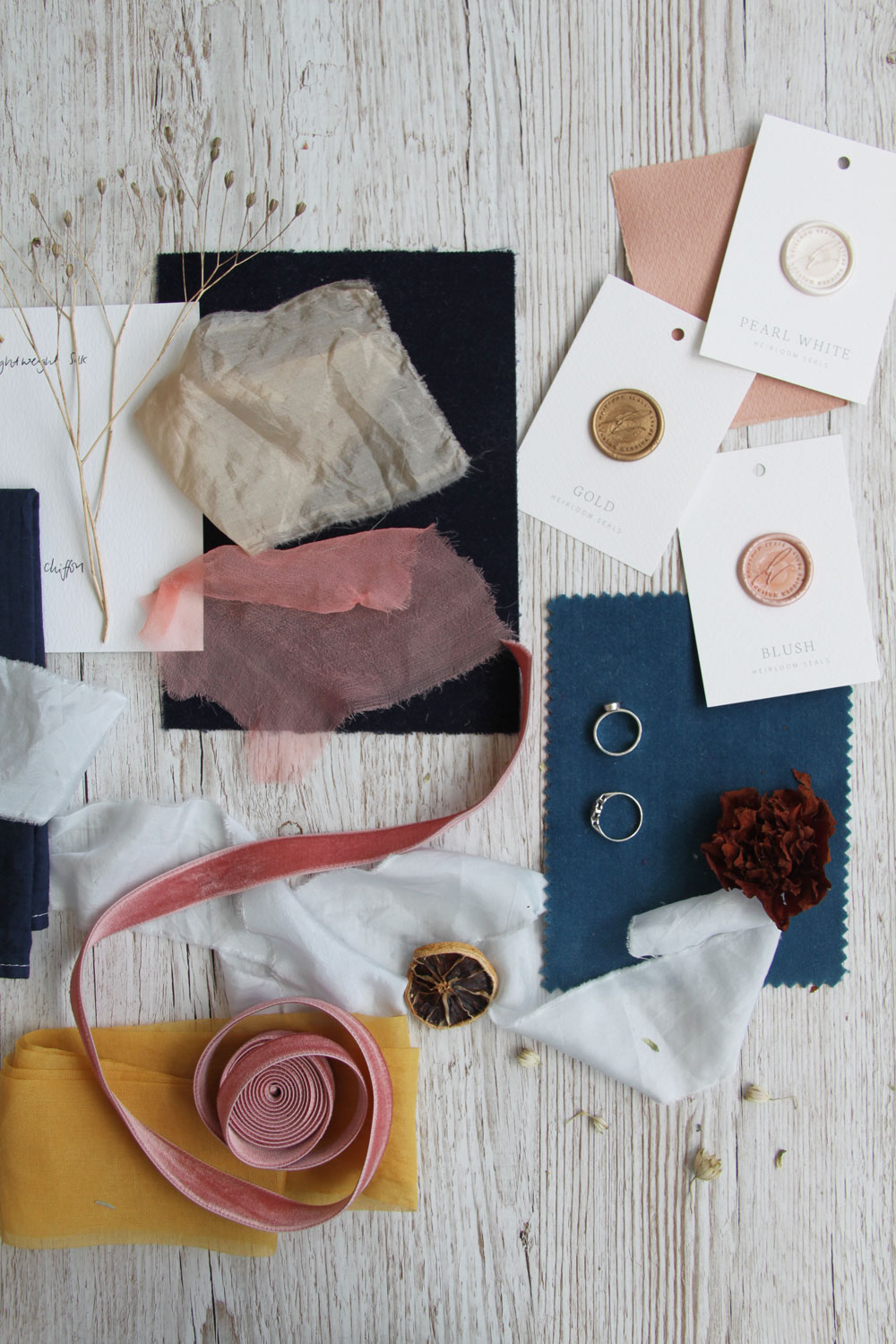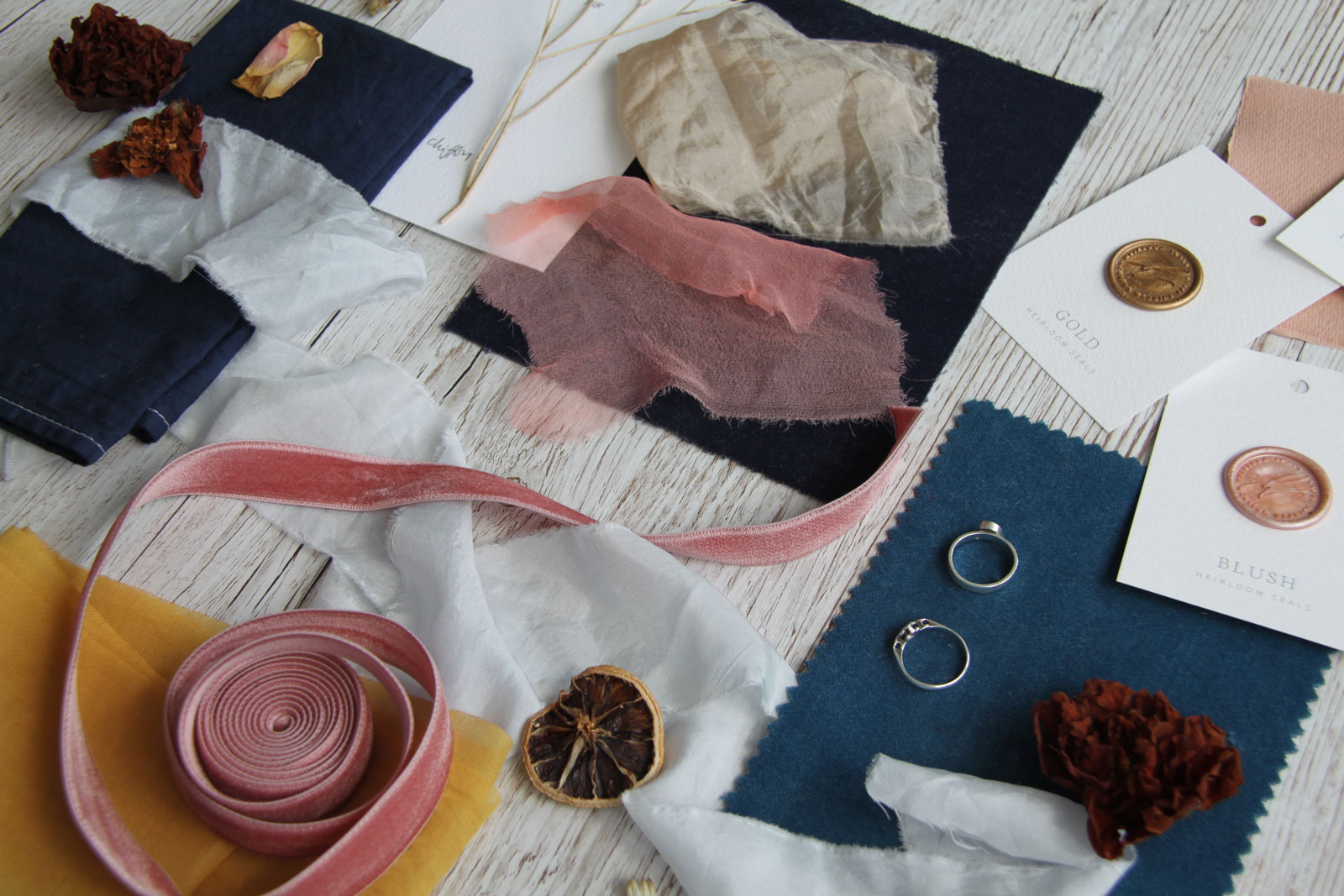 Seasonal Wedding Flowers –
If you do decide to host an autumnal wedding, then it's important to know what flowers will be in season. I find that flowers are one of the easiest ways to incorporate a colour scheme into your design. For autumn, some good seasonal flowers to consider would include:
Scabious – Comes in pretty pastel shades and are usually quite delicate so need to be used carefully.
Hydrangeas – Wildly available and come in a large palette of colours. Large flower heads are great for creating a larger bouquet.
Roses – Perfect for creating that timeless elegant setting. Roses will also last longer in the later months as the temperature starts to drop.
Anemone – Great for a striking pop of colour, especially their blue/black centres. Additionally, other white anemone varieties include green or yellow centres.
Snowberries – White, pink and even green snowberries are available! Add them to a bouquet as they are perfect for adding texture to autumnal arrangements.
Gypsophilia – A very popular bloom, gypsophilia is versatile, tough and economical, as well as being beautiful. They are often used for filling out a bouquet.
The availability of any flower does depend on the weather, so check with your florist to see what they'd recommend. Autumn is also perfect for seasonal embellishments – leaves, feathers, fruits and berries are all incredible! Why not even consider herbs or seed heads? Or, to create a true ode to Autumn, dead or dried flowers can look chic and beautiful when used correctly.
If you want to learn more about seasonal wedding flowers, then read our previous post on Wedding Flowers to Suit Each Season
Go natural for a modern, rustic look that you can dress with dusty greenery and fall foliage for an intimate autumnal wedding.
No matter which colour scheme inspires you, you're guaranteed to create a setting that truly encapsulates the essence of autumn. A season of bold colours, provoking thoughts of cosy atmospheres and warmth, delight your guests with unique touches and personality. Add fairy lights, warm blankets and live music for a magical evening filled with joy and glamour – the perfect backdrop for your autumnal wedding!
Disclaimer – We always endeavour to credit the correct and original source of every image that we use. If you think that this credit may be incorrect, then please contact us at info@houseofthree.co.uk