My favourite home styling props & where to buy them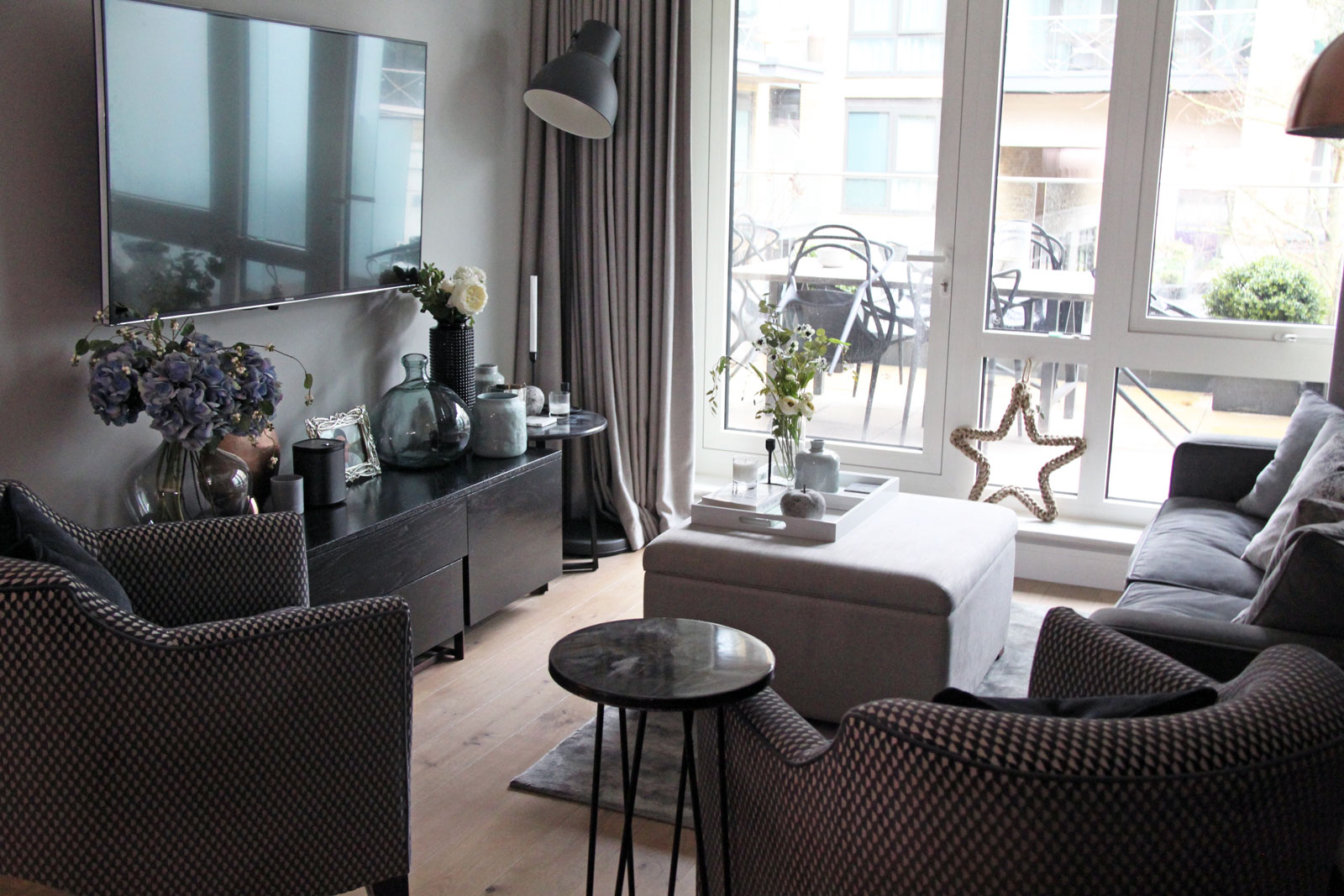 If I ever have a little bit of spare change, you will find me buying home styling props that I really don't need. I just have an obsession with vases, trinkets, dishes and candles. Simple changes, or adding in an extra styling prop (or two) can really change the look of a room. Which is why I'm sharing my favourite home styling props with you.
I've just had a new TV/Media Unit made for our living room. It's a little upgrade from what used to sit in its position which was a white Ikea job. Made from Oak, stained with an Ebony stain, the new unit also has contemporary bespoke Bronze legs. However seeing as the TV is actually wall mounted, I'd class it more as a sideboard. As it simply needs styling with beautiful home styling props.
Ellie has actually written a blog post on various different ways to style a sideboard. So if you have been looking for sideboard styling ideas, you can read that here. As it was based on my new sideboard, I thought I would follow it up with a few of my favourite styling props. Including everything that features on the sideboard too.
Watching Ellie create set ups using the home styling props I already have, it made me realise that I actually fancied switching things up a little. Starting with my blanket box that sits in between the sofa and the new sideboard.
If I ever have a little bit of spare change, I spent it on home styling props. As far as I'm concerned, you can never have too many.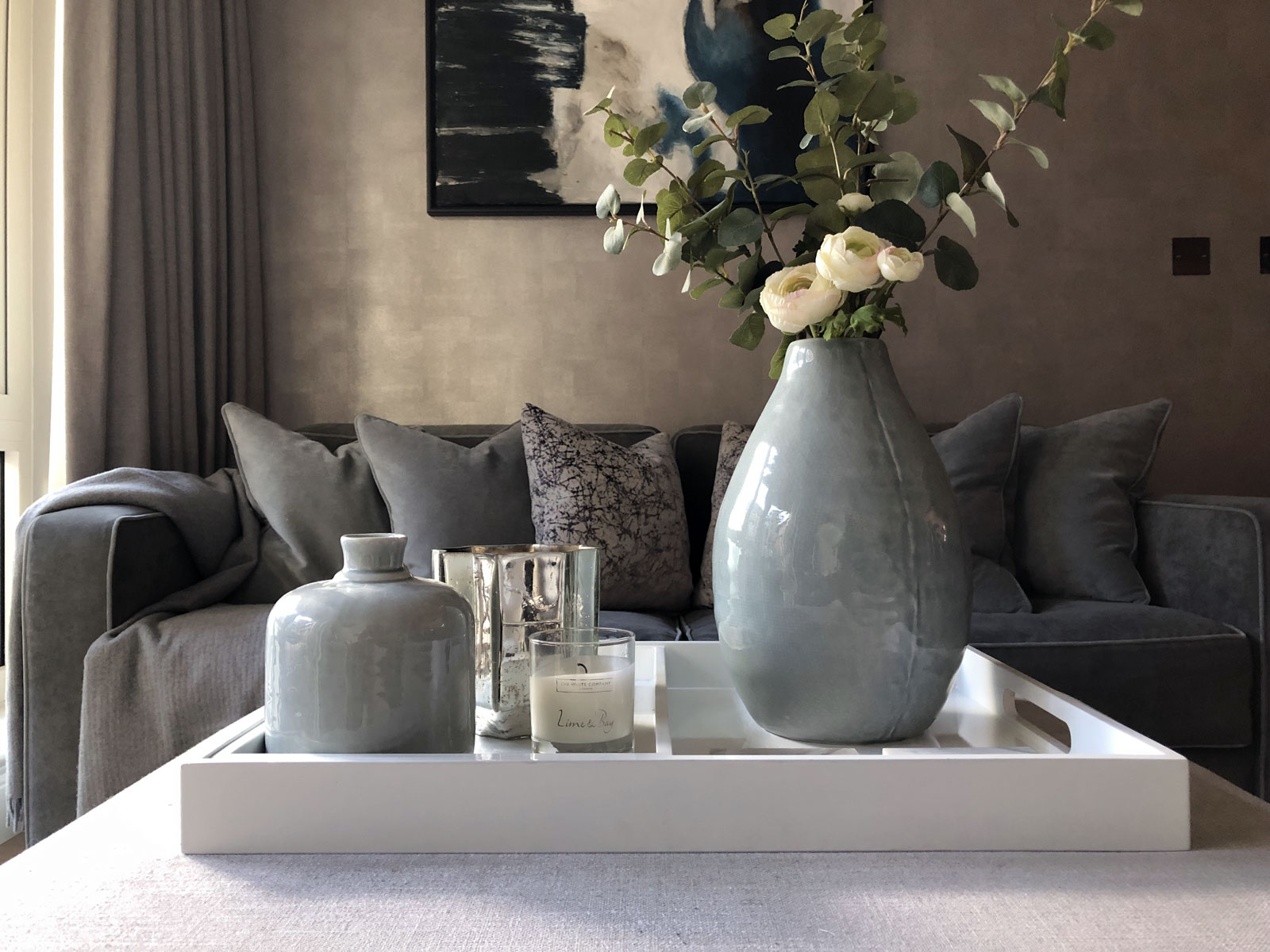 The first thing I'd like to change is the tray that sits on top of the blanket box. As my previous TV/Media unit used to be white, I had a white tray to compliment it. But now my new TV/Media unit is ebony, it really needs a new darker tray. Although my dad is actually going to make me one, if you don't have a DIY dad, then I would recommend this one from Neptune.
Of course, I then needed to think about the props to style it with. I'm going to get the Dior Catwalk Book from Berrys and Grey. On top of that I'm then going to put this lovely White Earthenware Storage Box from Kelly Hoppen. Into that I'm going to pop the TV remotes, so that they are closer to the sofa, but hidden from sight.
Next to the book, I'm thinking of adding this Round Marble Tray from H&M Home. Then styling that with the Mabel Pot from Kelly Hoppen and the Soft Fig Diffuser from H&M Home. As well as a candle from the White Company. I currently have a brand new Seychelles one that I got for Christmas, so will start with that one.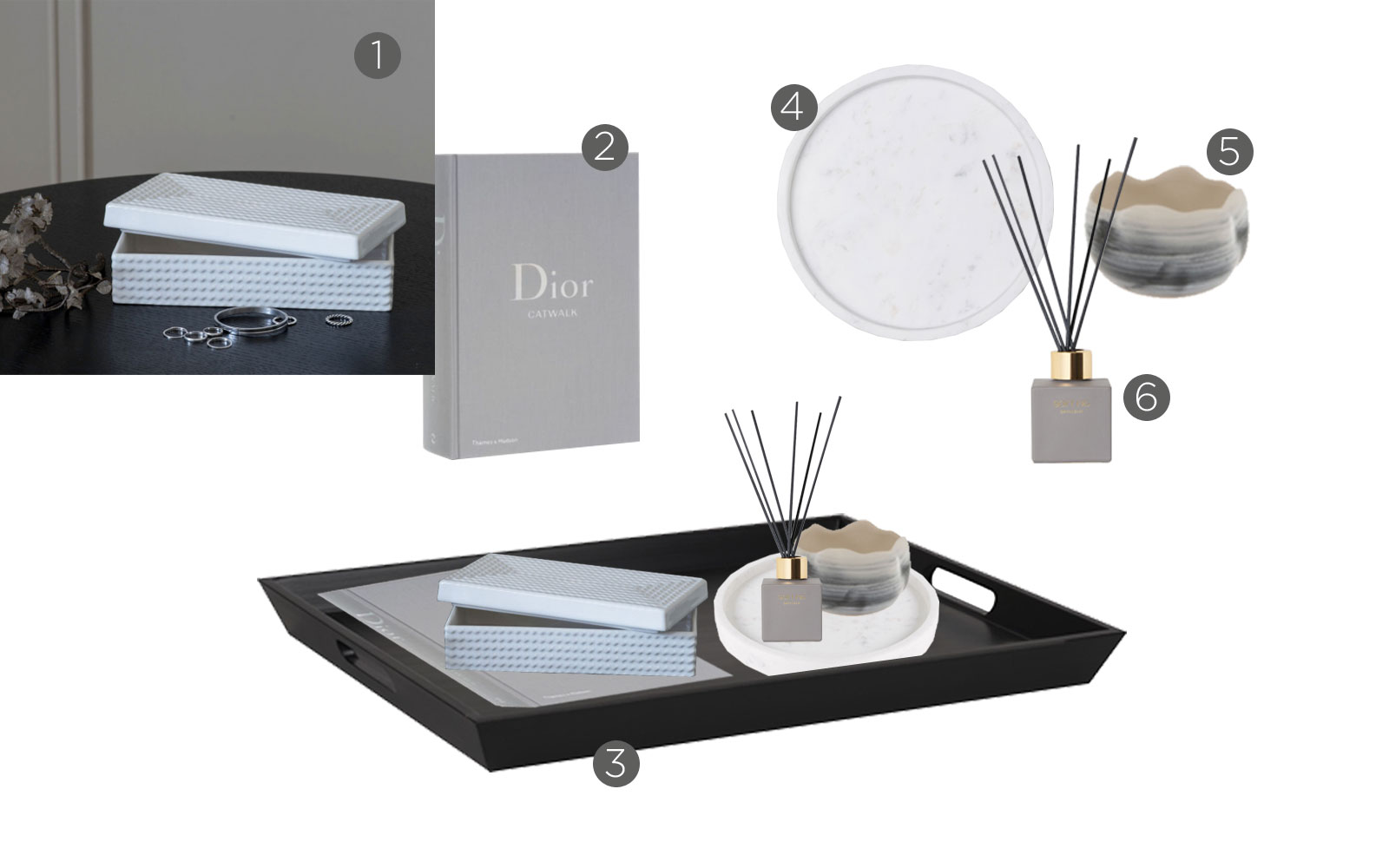 With these changes to my blanket box, I thought I'd now put together a collection of my favourite home styling props that I already have. Some are old so I might not be able to find the exact links, and if that's the case, I'll add in something similar.
My existing Home Styling Props
When Ellie was styling my sideboard, she used props from all around my home. Some were props I wouldn't even have thought to have used on this sideboard, and so I thought I'd tell you where the props from my favourite look she created are from first.
Unfortunately, both the side board and the side table were made bespoke. So although I can't link the exact products, I will link the products that they were based on.
The Side Board | Nella Vetrina Blade
The Side Table | Habitat Drew Table
I loved this look that Ellie created using home styling props from throughout my home. So here is where they are all from.
The Slippers | Emu Australia Mayberry
The Gin | Staffords Gin
The Stone Apple | The Worm that Turned
The Flowers | Fox Flowers (a selection)
The Trailing Ivy | Ikea Fejka
The Plant Pot *Similar | Homebase
The Silver Candle *Similar | West Elm
The Alexander McQueen Book | Amazon
Not all styling props have to be expensive. In fact the cheaper they are, the less you bad you feel when you replace them just a couple of months down the line.
Using a few of the same props, but adding in just a couple of different ones, a completely different look and feel can be achieved.
The Home Styling Props I added…
The Sonos was the first thing we added in to this next style and design. Not really a styling item, it lives in the apartment and is used daily for playing music. But that doesn't mean it can't be showcased and not look great at the same time. We specifically purchased the black one so that it wouldn't stand out too much on our new sideboard. And also so it looked like it was meant to be there. We purchased our Sonos from John Lewis.
The other styling props added to create this second look were all home styling props that I had already. Here is where they are all from.
The Slippers (Dove Grey Colour) | Emu Australia Mayberry
Marble Coasters | Amara
Seychelles Candle | The White Company
Small Bud Vase *Similar | The White Company
My main go to stores for cheap, affordable and good looking props are The White Company, Kelly Hoppen, Habitat, Amara, John Lewis, West Elm, Amazon and Ikea. There is nothing wrong with spending less on props if you have to. Anyway, the plus side is that you will feel less guilty when you replace it again only a couple of months later!
You can shop my most used, most favourite home styling props below.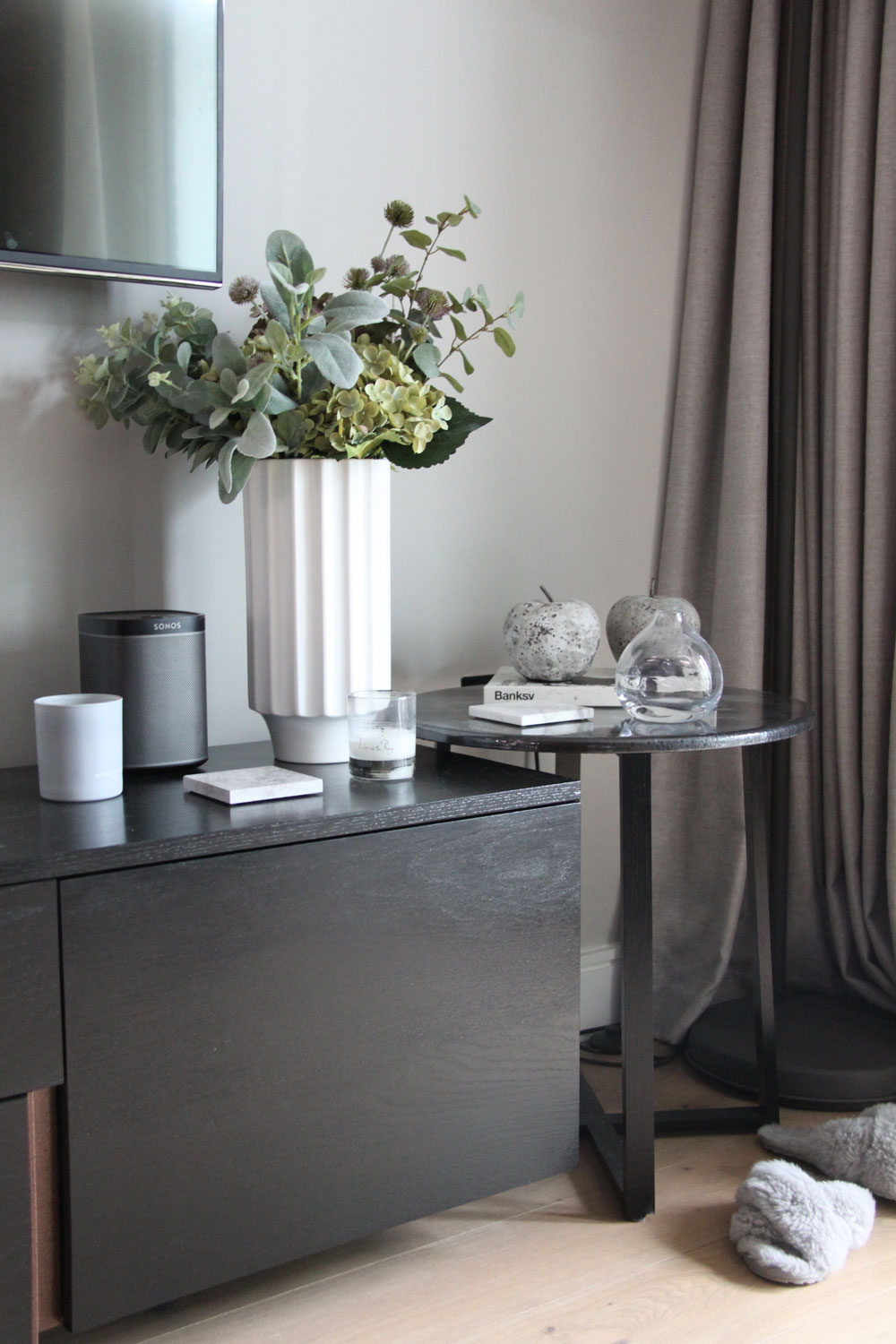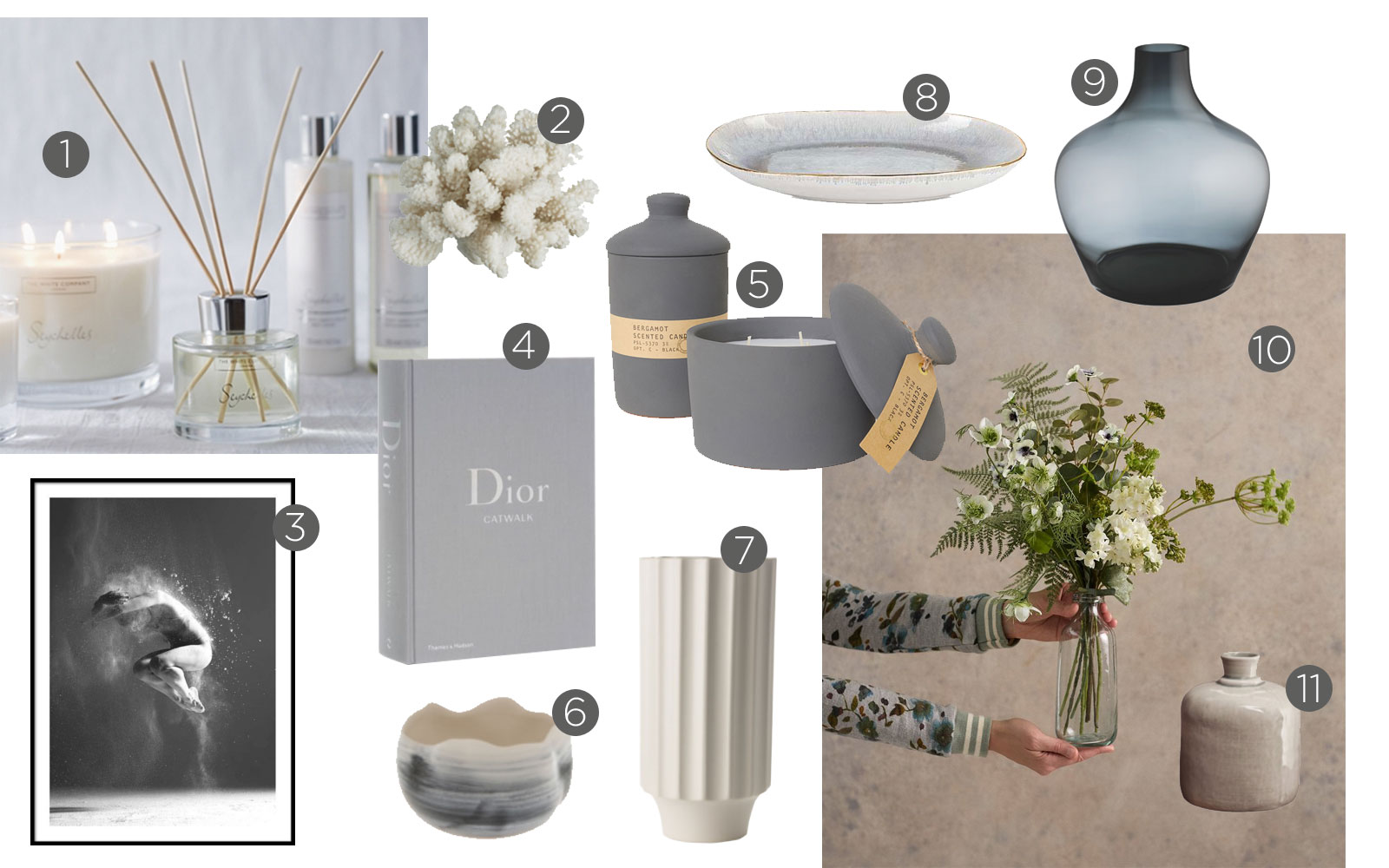 Disclaimer – We always endeavour to credit the correct and original source of every image that we use. If you think that this credit may be incorrect, then please contact us at info@houseofthree.co.uk