Get to know Ellie my Design Assistant at House of Three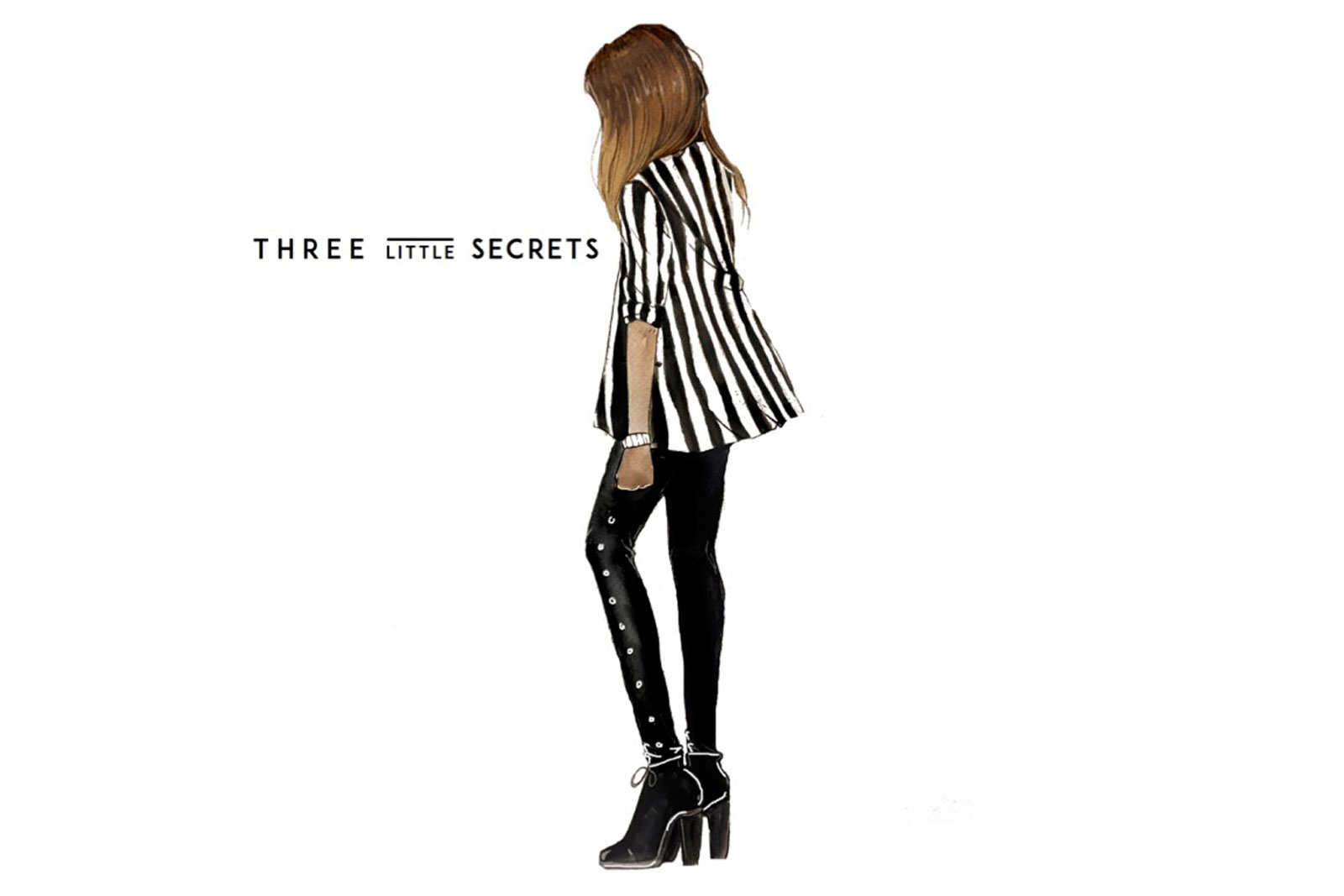 I love finding everything out about people I do know, and people I don't know. So I thought you might like to get to know all of my team a little bit better. Starting with my Design Assistant Ellie. Between us, we created a few questions. And Ellie has answered them, so you can get to know her a little bit better.
The point of Three Little Secrets is to introduce you to all of our contacts, wedding suppliers that we love and interior shops that we love too. But I thought you might also want to get to know a bit more about my team as well. So first up is Ellie, my Design Assistant.
We've both answered a load of questions, and thought I'd just list them below. If you fancy getting to know a little bit more about me, you can read my answers here. But back to Ellie…
What is your full name?
Eleanor May Farrow, although everyone calls me Ellie.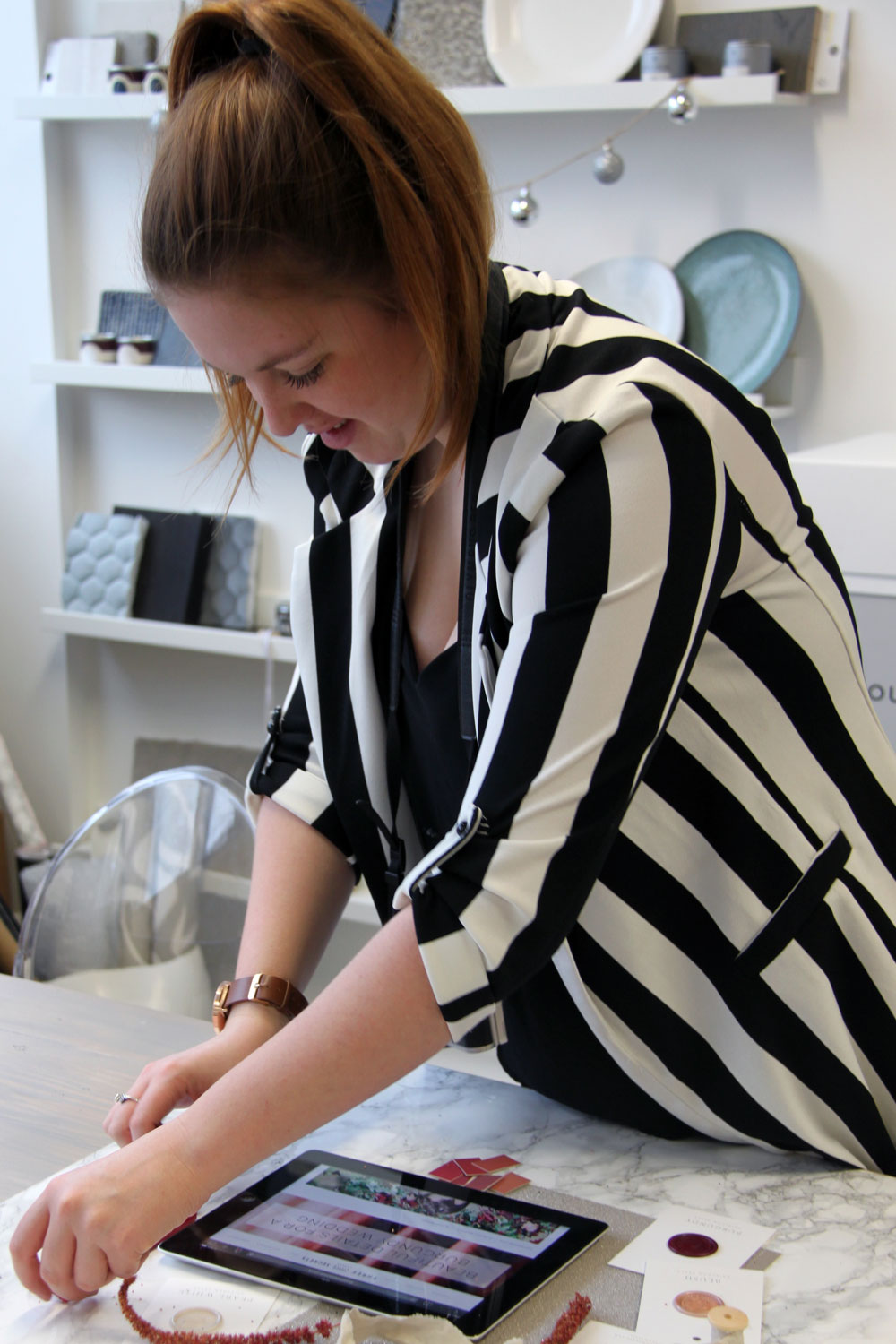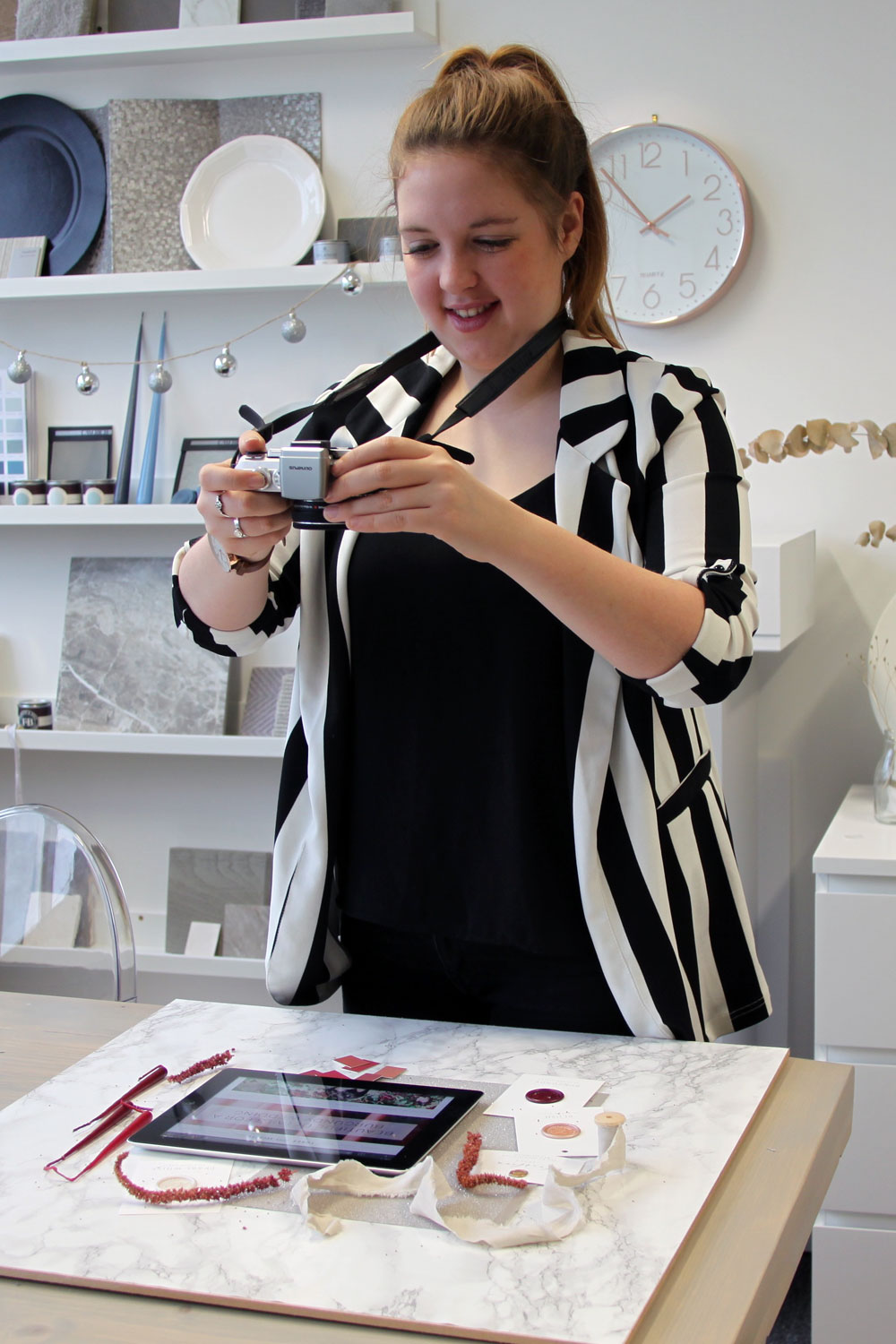 Did you go to University, if so what did you study?
I did go to university, and studied Design for Theatre, Performance and Events at Birmingham City University. It had its ups and downs, but I did really love my course and I made some lifelong friends.
What made you decide to pursue this career?
I discovered early on that I was very creative and that I would definitely end up pursuing a job in this industry. I love designing, styling things so that they look aesthetically pleasing, and if it was something I could do as a career then that is what I wanted to do. It is what I enjoy doing.
When I was younger I wanted to become a princess. I'm still holding out hope for that one!
When you were younger, what did you want to be when you grew up?
This is a tricky question because I was an incredibly indecisive child. I changed my mind about what I wanted to do about once a week. I wanted to be a princess at one point – still holding out hope for that one.
What are your future goals?
It is still a bit vague at the moment, but I want to have a job that I love and that I'm proud of. I want to work in team of inspiring people who support each other.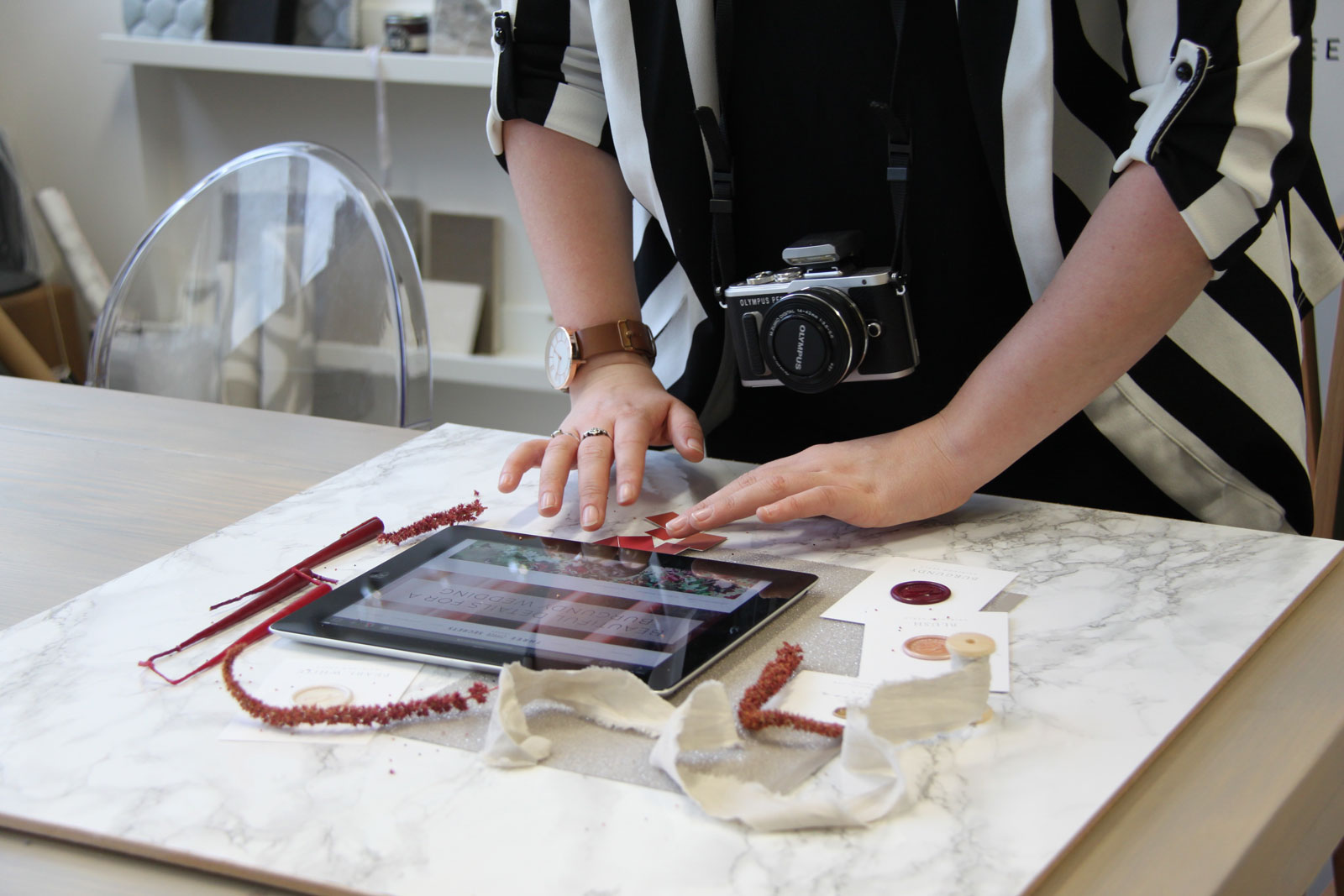 What accomplishment are you most proud of?
Although it isn't career related, I think my proudest accomplishment is climbing Mount Toubkal in Morocco. Although not a particularly challenging mountain compared to others, it was the toughest physical challenge of my life. It was difficult, and I wouldn't have chosen to do it if my family hadn't. The sense of pride I got at the top – that can't be beaten.
Best piece of advice you could give to somebody who wants to work in this field?
That it is ok to not always be ok. You don't have to have it all together all the time. We all make mistakes. What is important is that when things start to get rough, take a breath, fall apart. But remember that when you're done, it isn't time to give up, it's time to try again.
BEST ADVICE I'VE RECEIVED - You have to believe in yourself. Because if you don't believe in you, how can you expect anyone else to.
Who is your favourite blogger to follow?
I probably read Career Girl Daily most of all. Not only do they have gorgeous planners, but CGD London has a fantastic lifestyle and career blog. They celebrate strong, working women, and inspire their readers with posts about wellness and success.
How do you maintain a work/blog/life balance?
I try to plan time for each of them, even some time that crosses over. When I'm doing one of them, I try to make sure that that is what I'm focusing on rather than thinking on the others. If I don't then they blend together, and I start to lose the balance.
How do you manage your time and stay organised?
Obsessively. I plan my days to time limits, allowing myself plenty of time to do each of my tasks. I make lists and plans and I stick to them. I also benefit from ticking off tasks from my 'to-do' list, as I feel this gives me a sense of progress.
If you weren't doing this job, what would you be doing?
If I wasn't doing this and had the luxury of choosing any job in the world, then I think I would choose to be a travel writer or photographer. Just think how amazing it would be if your job was to travel to such amazing places.
What motivates you?
The idea that one day I'll look back at my life with happiness, having achieved everything I set out to do.
Tell us a random fact about you that not many people know?
I invent new characters in my favourite movies and books, that I would play if I were in them. Embarrassingly nerdy I know, but I love doing it.
If you could have a super power, what would it be?
Teleportation! It would make traveling so much easier (and cheaper) to just think and appear on the other side of the world. Think of everything you could see!
What are the tools that you can't live without?
I am pretty attached to my phone, I know it is an incredibly millennial answer, but I do do everything on it. I use it to organise my diary and manage my money. It is my camera, photo editor and social media planner. And I can do it all from wherever I am! I wouldn't go so far as to say I can't live without it, because I definitely can, it's just a handy little tool to have.
Ice cream is my favourite 'meal'. If I had to pick a favourite flavour, I'd choose Pistachio, although my favourite completely depends on my mood, so if you ask me tomorrow the answer to that might be different.
What is the first thing you do when you get up in the morning?
Put some music on. I pretty much can't do anything without music. It's my drive, so it gets me up in the morning. What I listen to honestly effects my mood, so if I start my day with some positive, upbeat music, it'll be a good day.
What is your favourite flower?
Roses are my favourite flower. They are beautiful and elegant and delicate.
If you could only eat one meal again, what would it be?
Ice cream! It's not really a meal, but it's my absolute favourite food – it can be the dessert for my one meal. Whenever I go home home, back to Plymouth, I always ask my mother to cook me quesadillas. Probably because I can't seem to cook them myself. She makes them so yummy, so these would probably be my last meal – they'll always make me think of home.
What is your favourite drink?
Starbucks' pumpkin spice latte – they are delicious! I know they are pretty 'love them or hate them' but I wait all year from them to come back into shops. My first one of the season always marks the start of gorgeous Autumn.
Disclaimer – We always endeavour to credit the correct and original source of every image that we use. If you think that this credit may be incorrect, then please contact us at info@houseofthree.co.uk