5 Months to Go – My Wedding Planning Journey so far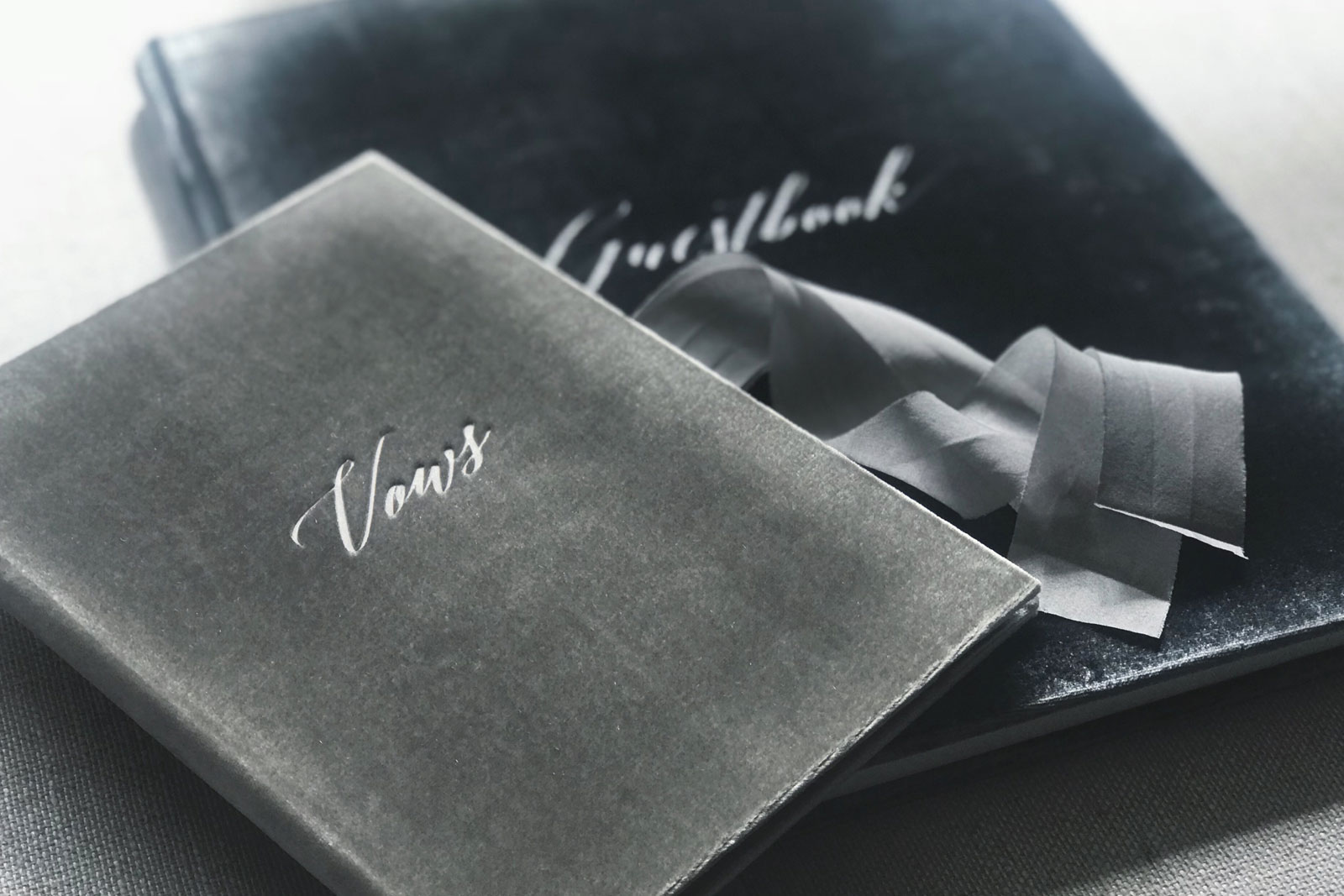 Today is the 12th April. Which means today is the 5 month countdown to our wedding. 5 months!!! That sounds absolutely insane. With such little time to go, I thought that I would update you with all things wedding planning, and where we have got to so far.
I cannot believe that I am writing that today is my 5 month countdown to my wedding. But with only 5 months to go I thought you might fancy hearing a little bit more about our wedding planning journey. So this is exactly where we have got to so far.
It includes the people and items that we've booked. The things we still have left to do. All of those things that you might not have heard about yet and my tips as a planner if you are still planning your own wedding. I never really want my wedding planning journey to end. So I'm just going to write it all here so that I can remember it forever. I hope you enjoy…
Can you believe that today is the 5 month countdown to our wedding? I also can't believe that we have now been engaged for over 13 months. How is time going so quickly!
The very first thing we did when we got engaged was bought wedding insurance. I cannot stress to you how important this is. It covers all sorts of areas and really should be the first thing on any wedding planning list. We used WedInsure, who have lots of different tiers to choose from. So you can find the right insurance for your budget.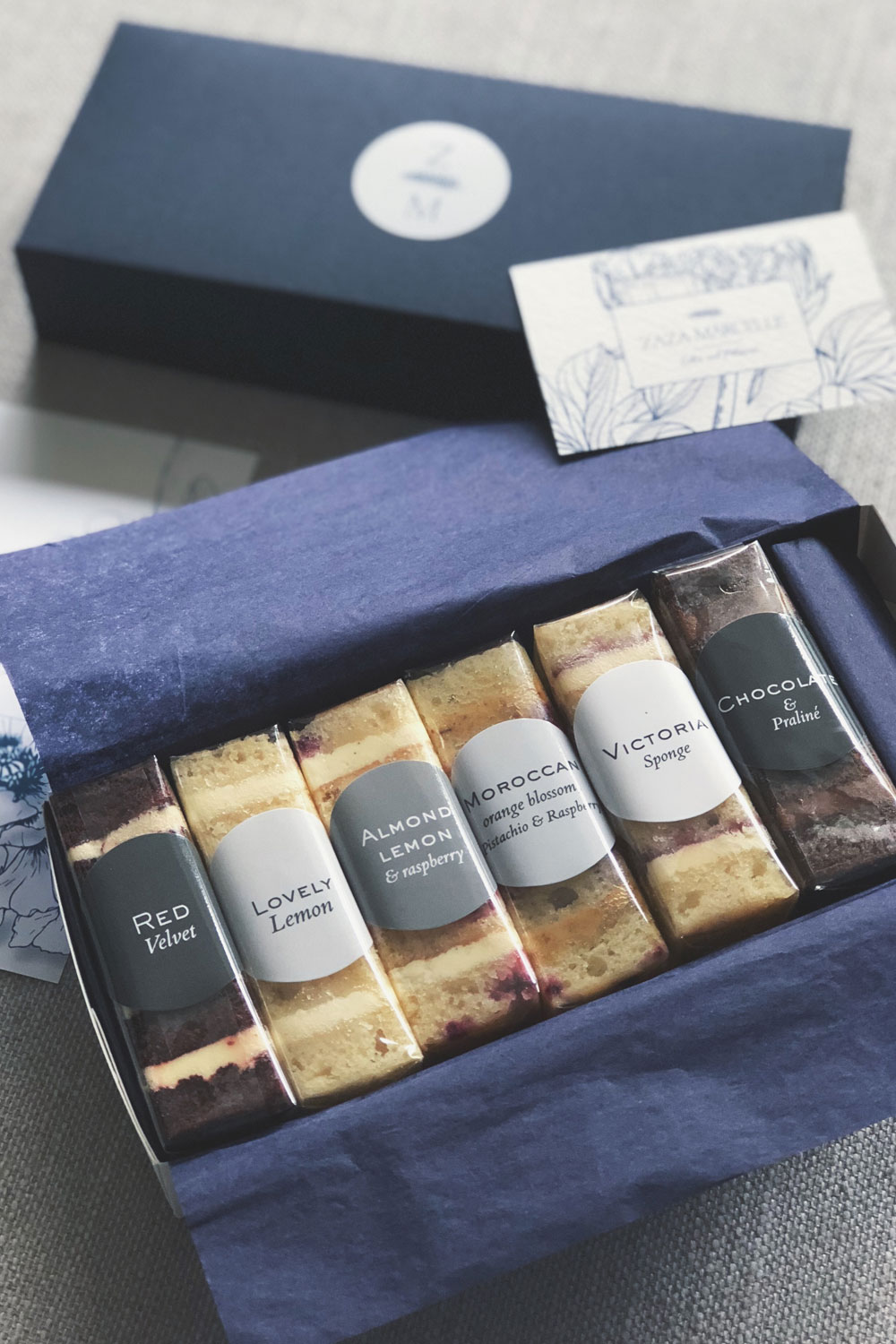 The first three things we booked
The Photographer
Ben was actually the first person I contacted after we got engaged. And I suppose that's why I'm speaking about him first. I wasn't bothered about what time of year we got married. I just knew that I wanted Benjamin Wheeler to photograph it. So we booked our venue based on his availability.
The Venue
Although we did visit another wedding venue, I knew that I always wanted to get married at Babington House. We got engaged there as neither Josh nor I thought we would ever actually be able to afford to get married there. And then out of nowhere my parents made my dreams come true. We booked Babington in May 2018 – and it was the first real decision that we made.
The Videographer
The videographer was the next thing on my list of things to do. As a wedding planner I could not advise you more to add this to your list of things to book. You will never be able to relive your wedding day again. But video gives you the chance to at least remember it all.
It's very important that your videographer and photographer can work closely together, and so we went with the amazing James from Jay Films. He regularly works with Ben. As an editor himself, Josh also wants to create his own edit and James was really willing to allow this to happen.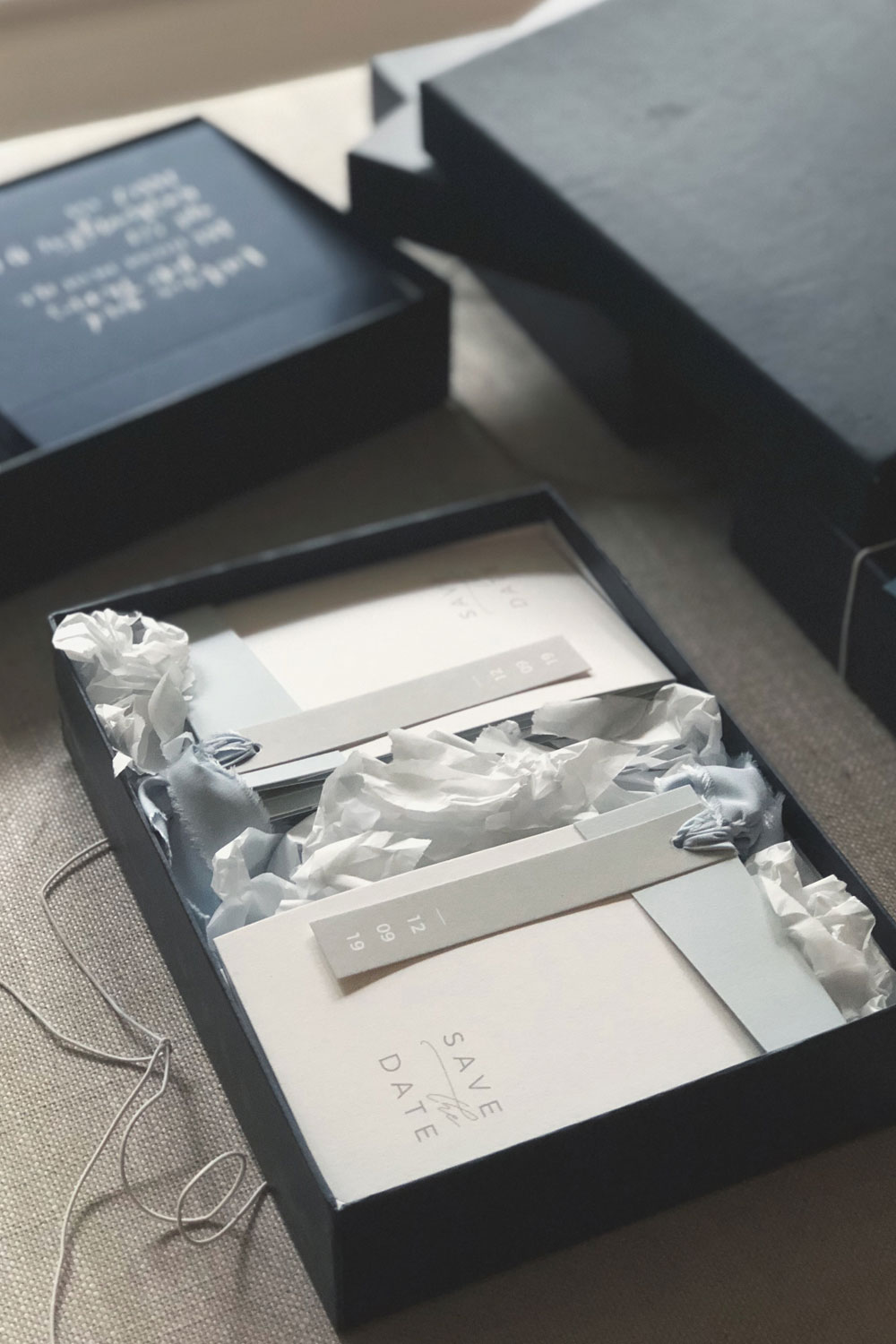 The Suppliers I'd always wanted to use
Of course being a wedding planner, I am really fortunate to know some wonderful people in this industry. But I'm not always able to use them. So these people were the next on my wedding planning list.
The Stationery
Lisa was a little bit like Ben actually. One person that I just wasn't willing to compromise on. She runs her stationery business Paperknots, creating the most beautiful bespoke stationery you've ever seen. Lisa is making all of the stationery for our day. We've sent out our Save The Dates. And rather excitingly, our invitations are currently being printed.
The Table Runners
I've admired Kate Cullen's business from afar for a while. Her linens and ribbons are just gorgeous and I was really excited to finally be able to place an order with her. Kate has made the table runners for our wedding breakfast. We have 10 in total, each at 4m long. In a gorgeous grey silk (Of course!)
The Wedding Cake
I've been following Isabelle on Instagram for a good few years now. She's so sweet, and her cakes look amazing. So I was really looking forward to finally being able to work with her. All of you will know that I'm not too fond of cake, but Zaza Marcelle makes cake that even I like. Our cake will have three tiers and will be a lot simpler than you might think.
As a wedding planner, I'm fortunate to know lots of wonderful people in this industry. And finally by getting engaged, I've been able to work with them on my own wedding.
Looking after myself
Next on my list of things to do was to sort out myself.
The Wedding Shoes 
I actually bought my shoes at the very beginning of May 2018. That's before we booked our wedding venue! I had always wanted a pair of Manolo Blahnik's and realised that right now my wedding was the only way I was going to get my hands on a pair.
The Wedding Dress 
I visited several different wedding dress shops. In fact I've actually written a blog post on my wedding dress shopping experience. In the end I chose one from the wonderful Suzanne Neville. And I cannot wait for my first fitting in May.
The Makeup
I'm so excited to meet Ellie from Eleanor Nancy Makeup. She's just absolutely amazing at makeup. I feel like we really could be very good friends. And that is a feeling that you don't get very often from people you work with. So I'm looking forward to seeing her work wonders with my face on the day. My trial (and the first time I actually meet Ellie) is in June.
The Hair
I have to be honest here – I actually stalked 98% of hair stylists on Instagram before deciding that I would love for Louise Alway to do my hair. Her styles are the perfect balance of dressy and looking like it has taken no effort at all.
My Skin 
I've suffered with acne since I was young, and I've been on every form of medication possible. Despite having a dose of Roaccutane back in 2015, I decided to well and truly fix my skin. I'm seeing Dr Sam Bunting on Harley Street. And we are well on the way to making my skin flawless.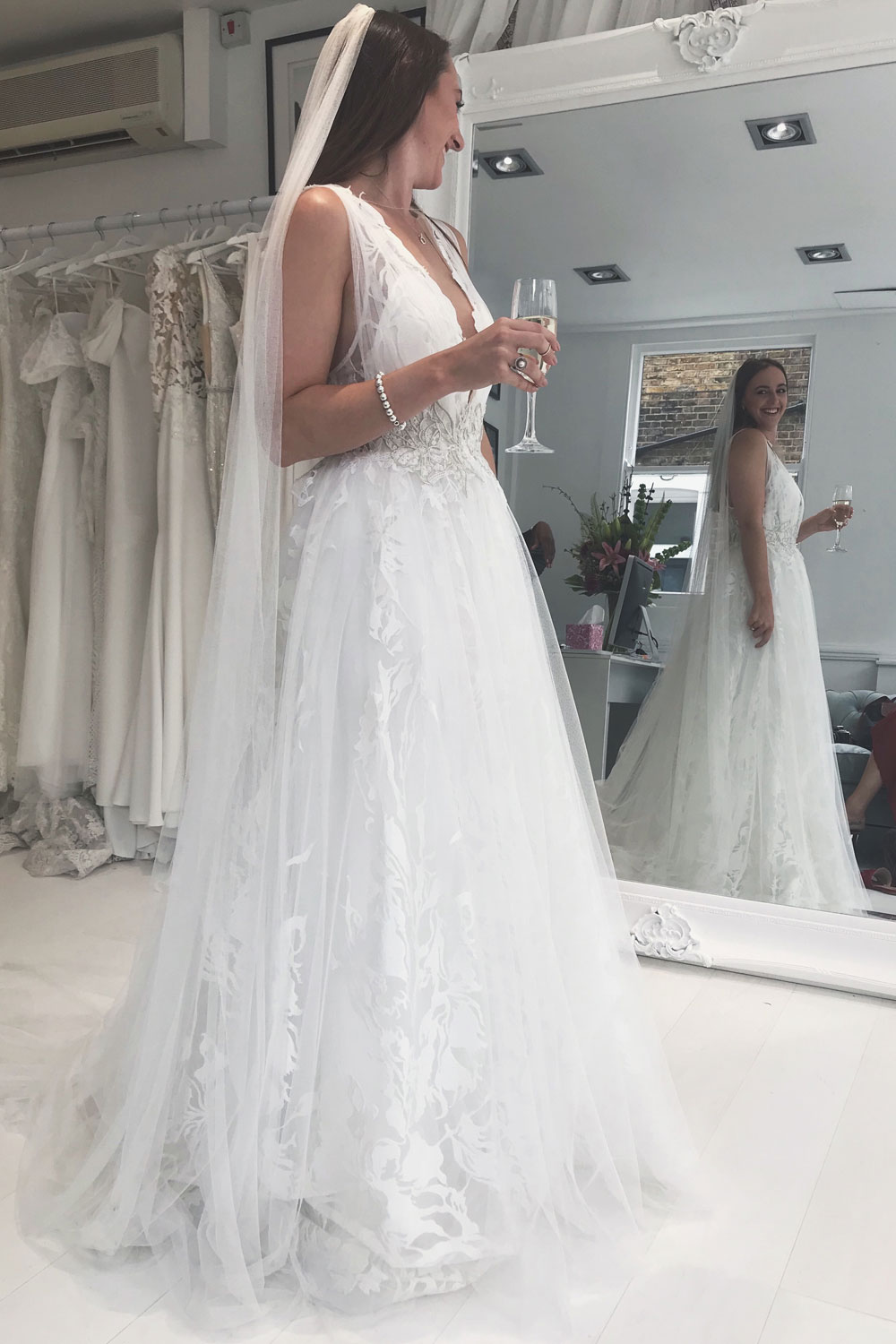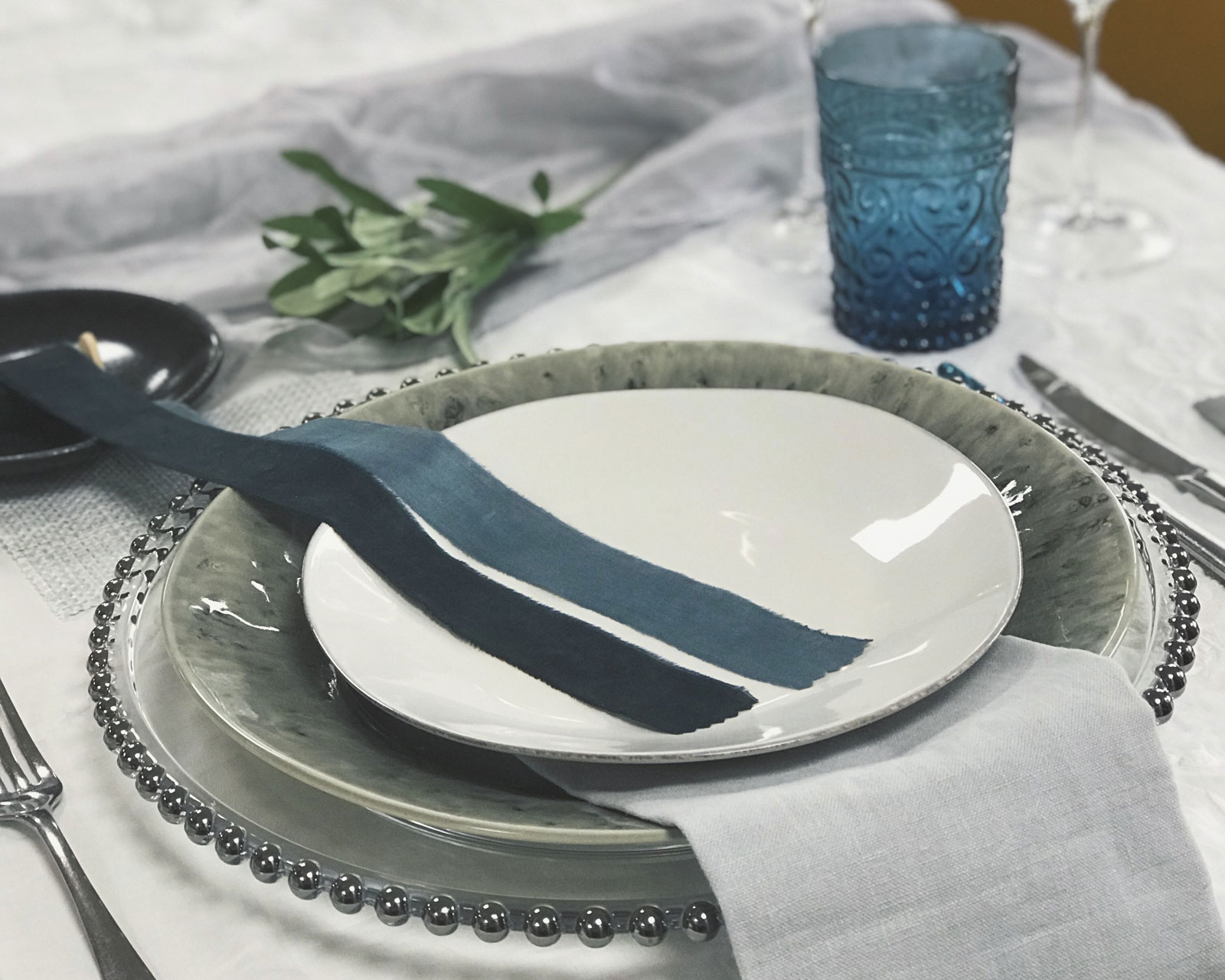 All the pretty details
Of course this was the part of our wedding planning journey that I was the most exited for. All of the pretty little details that will really 'make it'.
The Table Linen 
As far as I'm concerned you can literally turn your wedding breakfast from a bog standard set up to the most wow one just by hiring in table linen. No one has a better range than Just 4 Linen – and so we have hired their Urbane Pearl Grey linen for our day.
The Crockery and Glassware
Not only are we hiring table linens, but we've also hired all of our plates and water glasses. Classic Crockery have such a range of items, and so we've chosen a charger plate, dinner plate, starter plate, side plate and a pop of colour with a blue water glass.
The Candles
Yes they do get their own section, particularly seeing as we are ordering a whopping 132 of them. We're going for a variety of shades from Ester and Erik – No71, No37, No59 and No75.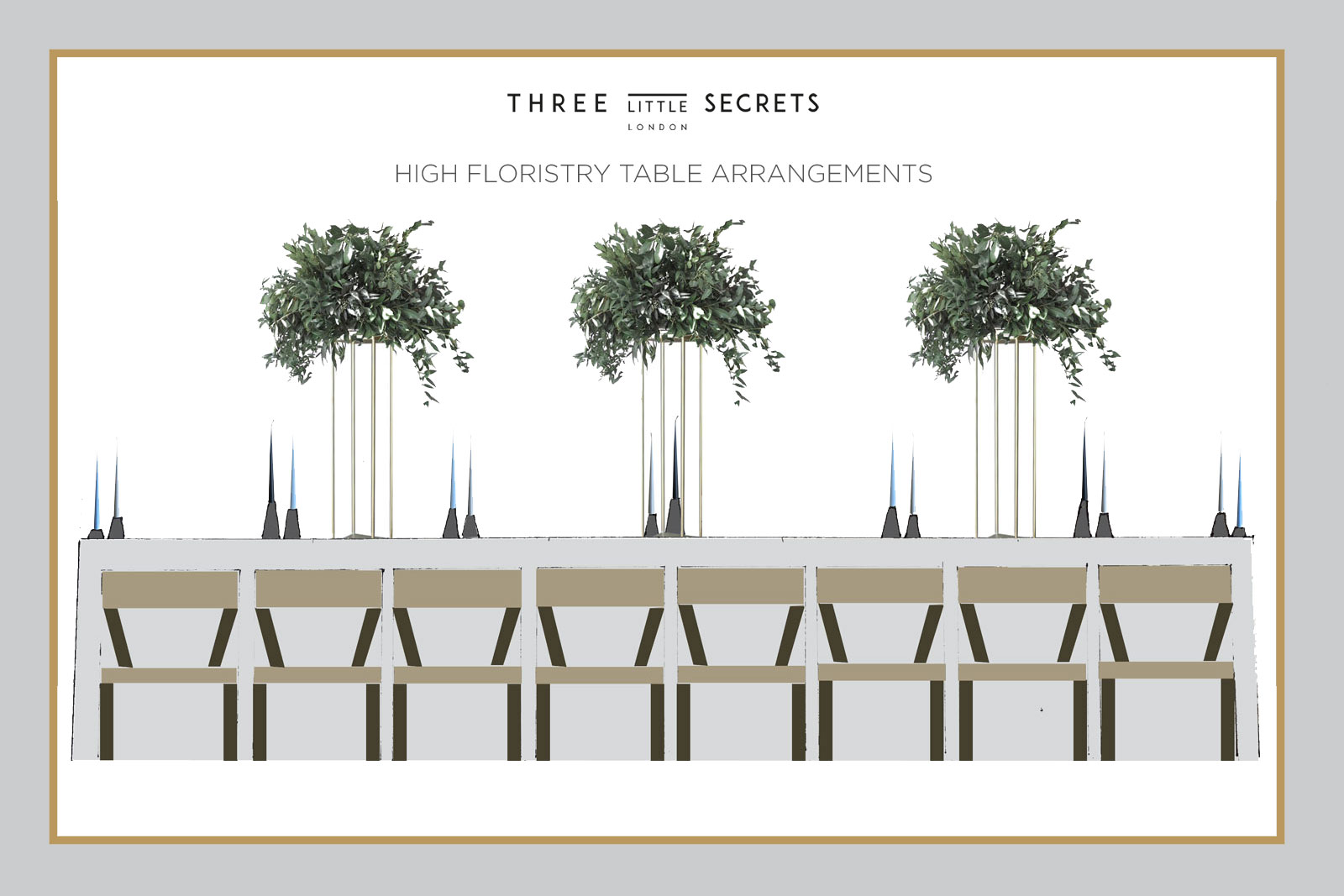 All of the pretty little details are the part of our wedding planning journey that I'm most excited for.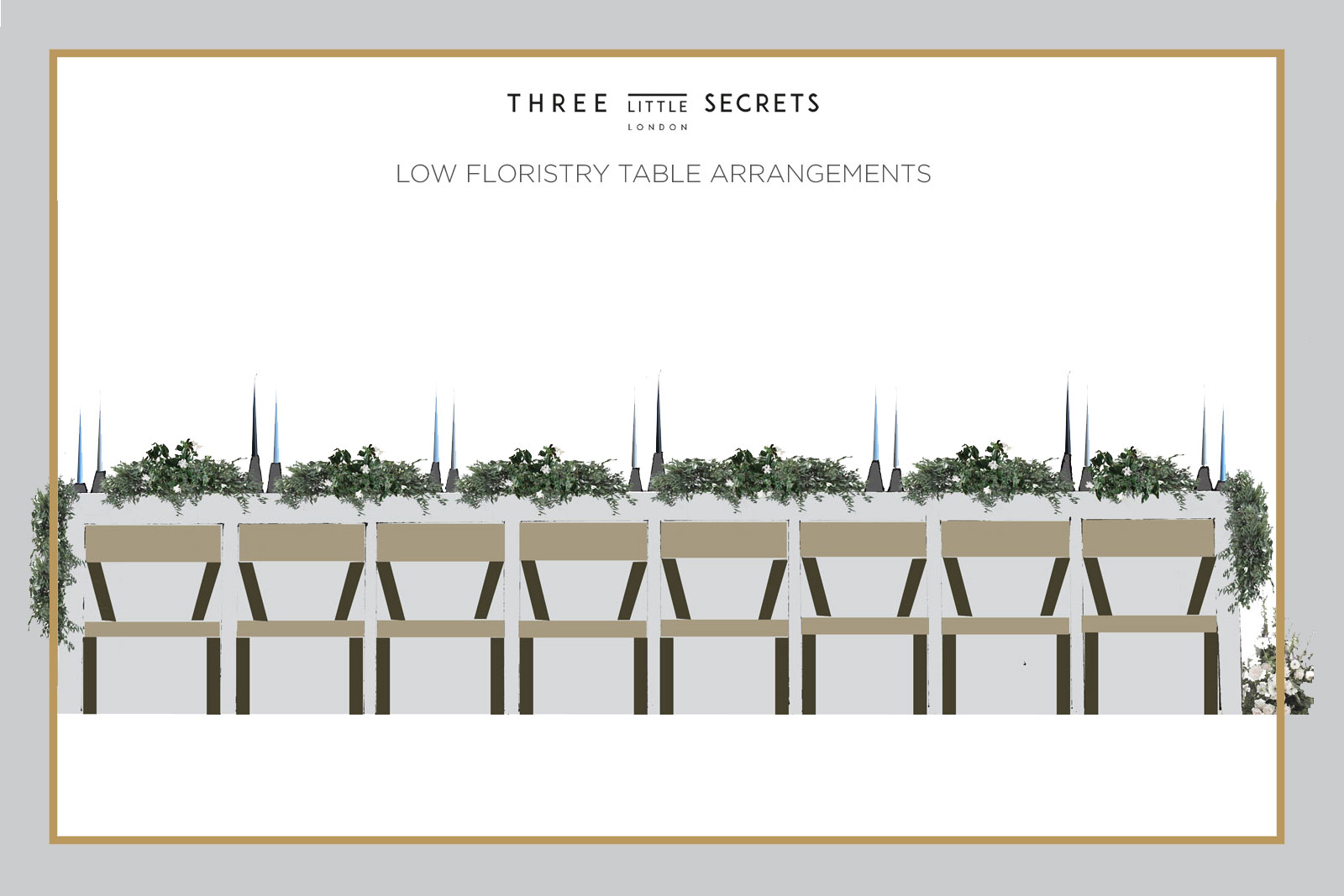 Nothing makes me happier than flowers
The Florist
Some of you might have read my blog post on My Wedding Flowers inspiration. Well since that blog post we have now met with our florist Flowers by Passion and have come up with the designs. We are £1,500 over budget on the flowers. But nothing makes me happier than flowers.
The Bridesmaids
Well apart from my girls. Who have all chosen their bridesmaids dresses. The ones on order are due to come in during July. They are a variety of shades of blue and grey – which you can read more about here.
The Food 
The week before our year engagement-versary, we headed to Babington to taste the food. We've picked three starters, three mains and 2 desserts. As well as midnight munchies and canapés. It was quite possibly the best day I've had in a long time.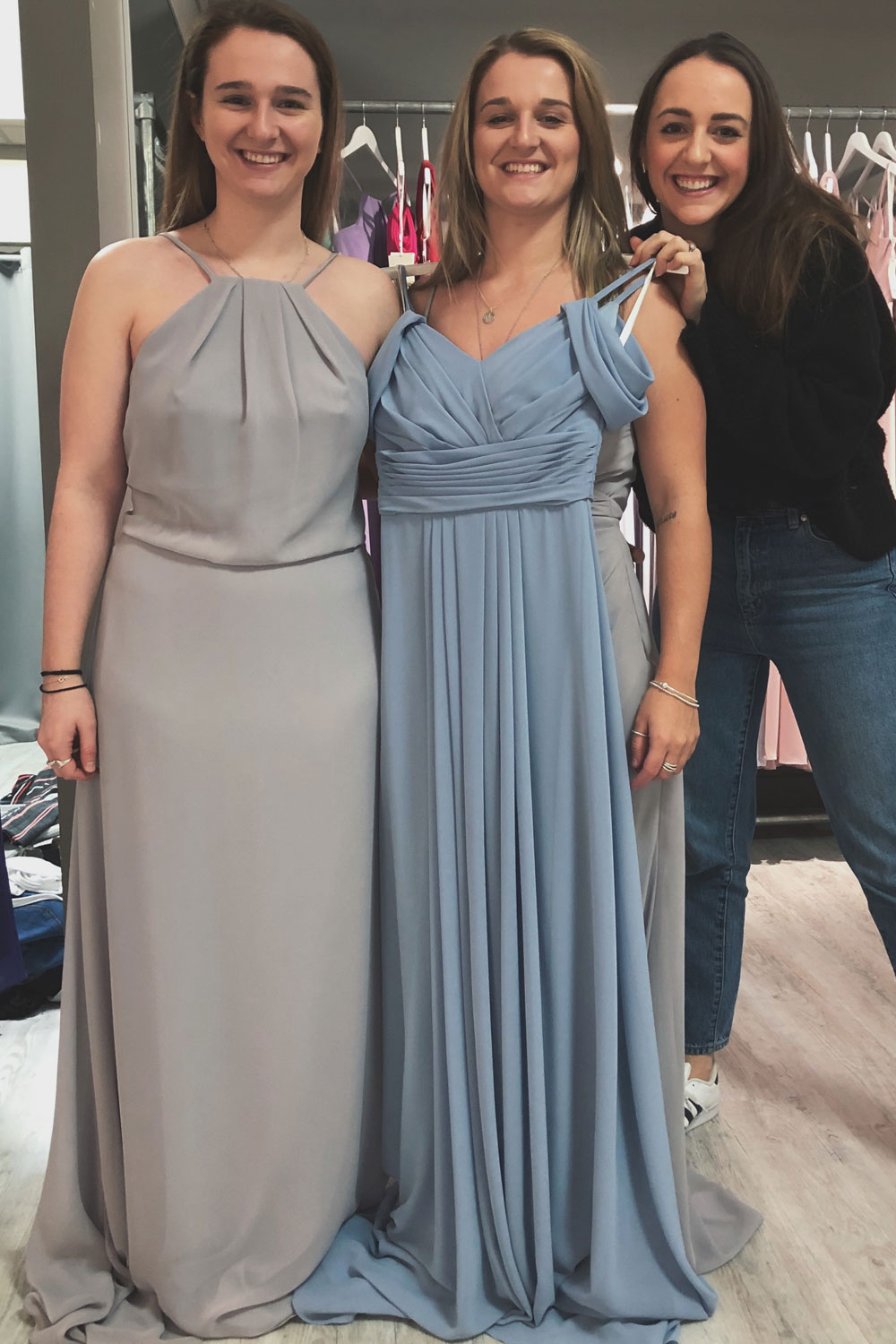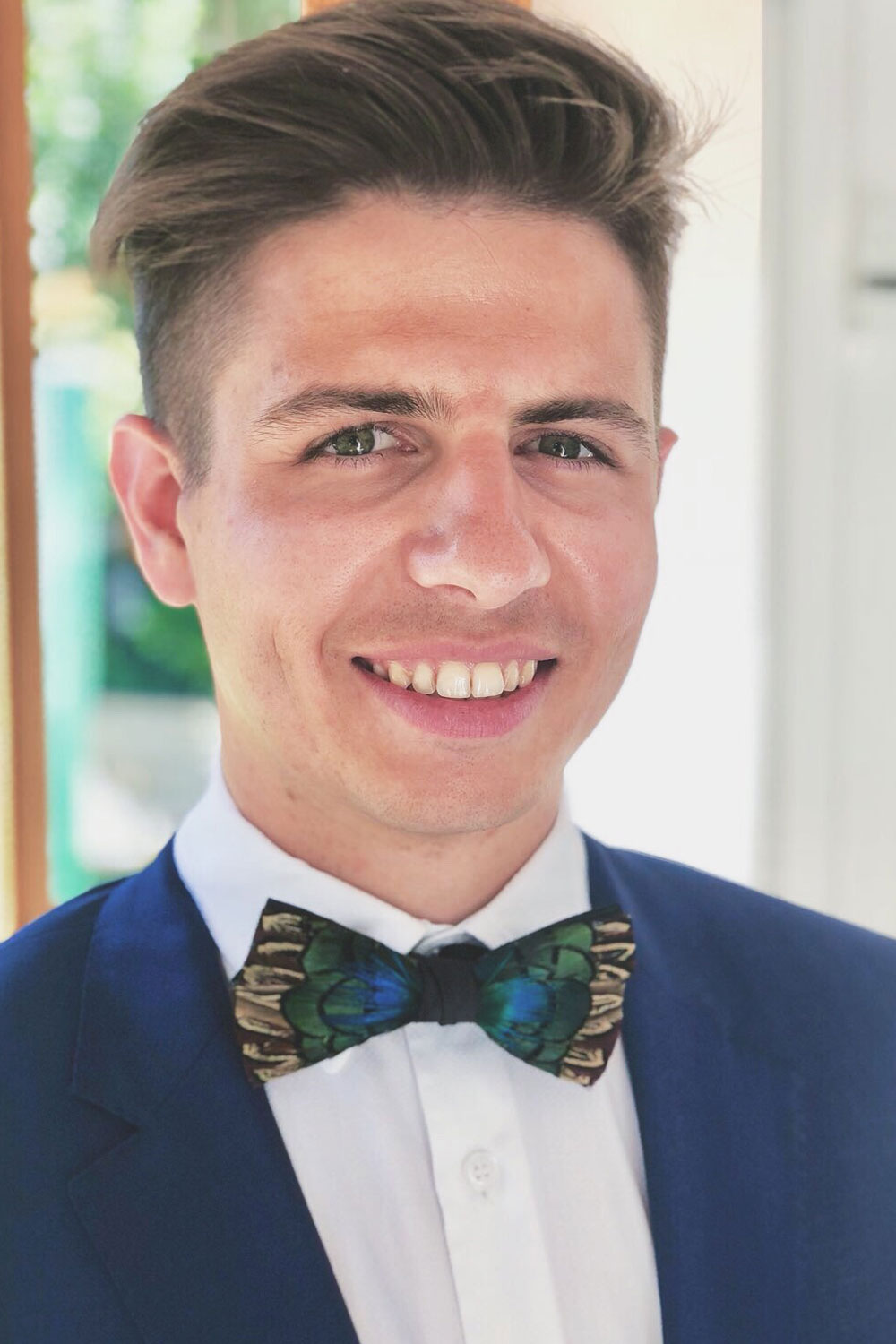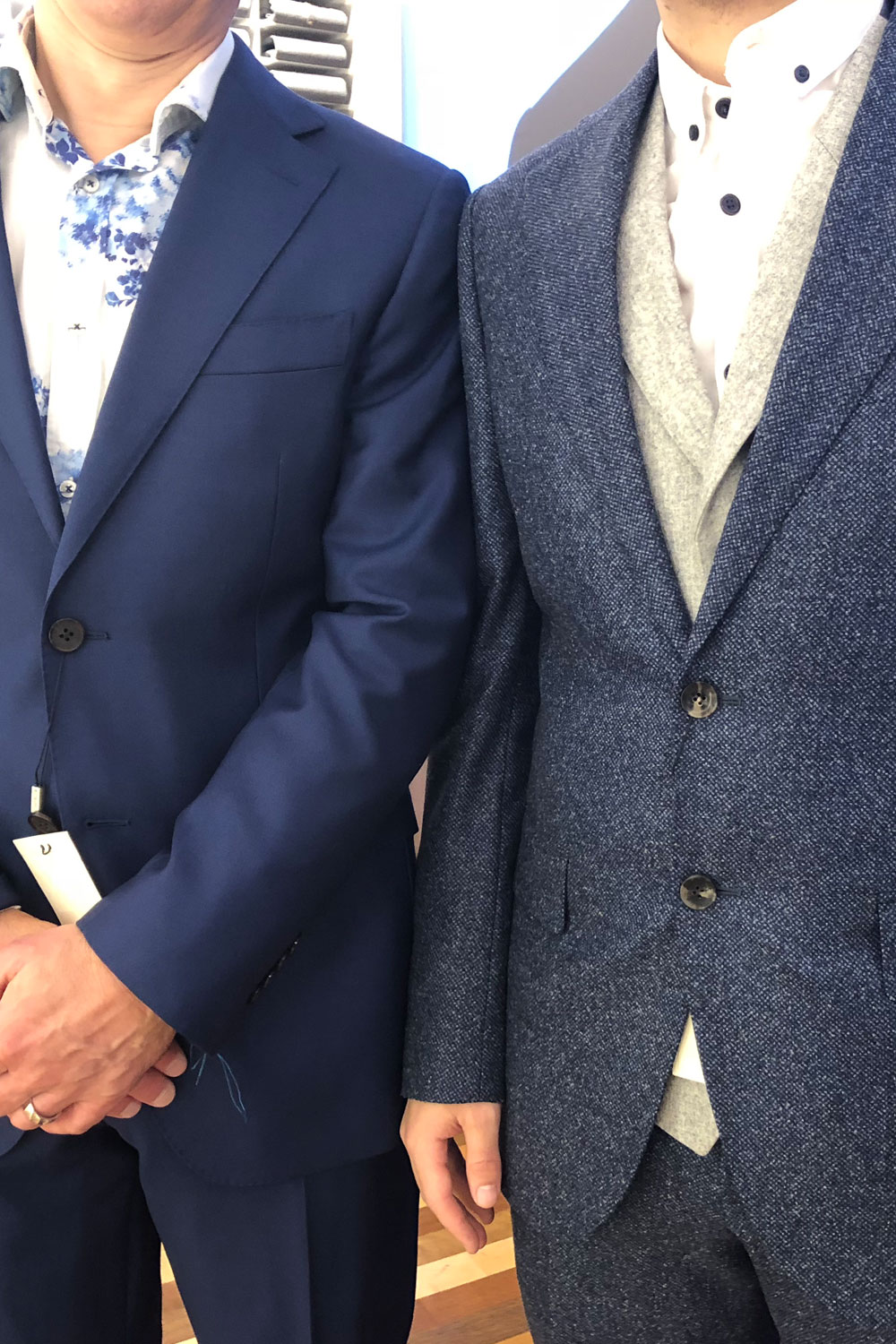 The last little bits
The Boys
The boys are now all sorted. The Groomsmen's suits are from M&S – they were the perfect shade of blue and great for the budget. Josh's suit is from Suit Supply. My mum is then going to make him a waistcoat that he's choosing the fabric for.
They then each have a gorgeous bow tie to wear from Wings Bow Ties that are made out of feathers. Josh has also arranged for his hairdresser to come to the venue on the day. So they are having their hair styled too.
The Ceremony
Our ceremony is going to be in the onsite St Margarets Chapel. We are still yet to meet the vicar and decide upon our ceremony details, but this is next on our list of things to do. Despite not having got to this yet, I have already bought our ring boxes from The Mrs Box and our vows books from Elmo Paper Stories!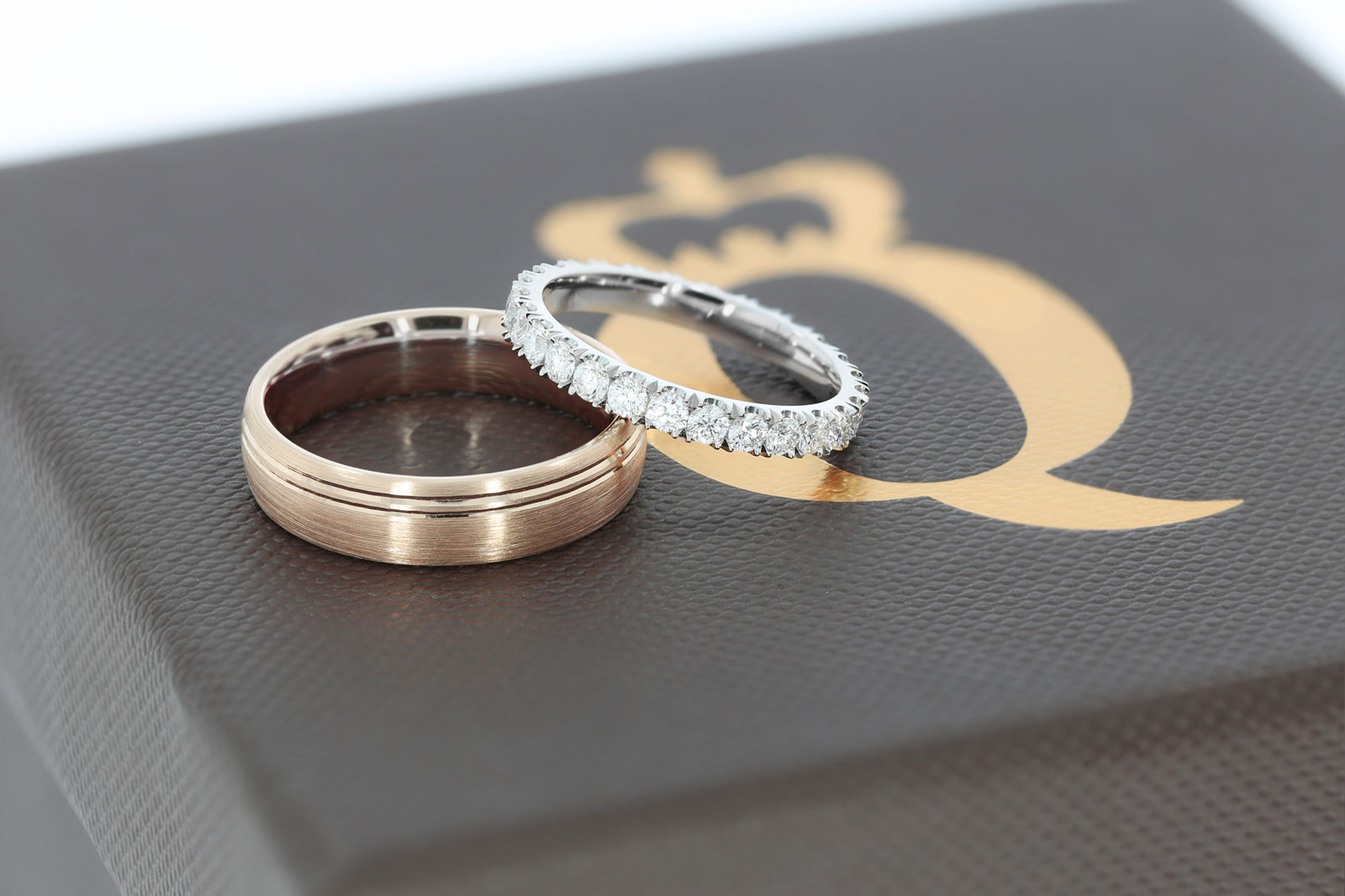 And last but by no means least…
The Rings 
We actually chose our rings right at the very beginning of our wedding planning journey. As Josh had my engagement ring made by a jewellers in Hatton Gardens, we didn't want to go anywhere else. I leave it to last as it will be the last thing we do in advance of our wedding – go and collect them from the amazing Queensmiths.
I actually Vlogged trying our actual wedding rings on for the first time, which you can watch here.
Hopefully this has given you a little bit more insight into our wedding planning. The last little bits are the most exciting for me, as they are the little details that bring everything together. Of course there is loads more I could add to this – like the fact that we are hand dying our napkins. But I think I might have to write a few more individual blog posts about all of these things!
Image Credits – Images used on both physical and digital mood boards are a collection of images from various sources on Pinterest.
Disclaimer – We always endeavour to credit the correct and original source of every image that we use. If you think that this credit may be incorrect, then please contact us at info@houseofthree.co.uk