Come with me to try on my wedding ring for the first time
This might be a little late, but I thought better late than never right? Back in the summer last year, I filmed our trip to the jewellers.  And I tried on my wedding ring for the very first time. You get to see my real time reaction, find out where it came from, and experience it all with us.
Trying on your 'actual' wedding ring for the very first time is a little bit surreal. Although the second I put it on, I didn't want to take it off!
I wanted to remember every single second of our wedding planning journey. And I thought that the best way to do that would be to film it all. So here is the next (albeit slightly delayed) instalment of our wedding planning journey. Trying on my wedding ring for the very first time.
Choosing the design of our wedding rings was actually one of the first things we did. Despite it usually being the last item on most peoples list, I didn't see the point in leaving it to the last minute. Why stress about it not getting there in time? When you can have it all ready from the minute you get engaged.
Another reason for us going to choose our rings at the beginning of our wedding planning journey also came down to money. It's the one thing that you wear again. Every single day. For the rest of your life.
So it was really important to me, that we didn't use the dregs of the budget on the rings. I felt like they deserved a decent chunk. And the best way to allocate a decent chunk to them is right at the beginning. So you know what you have left to spend…
I would now never buy my jewellery from any other place than here.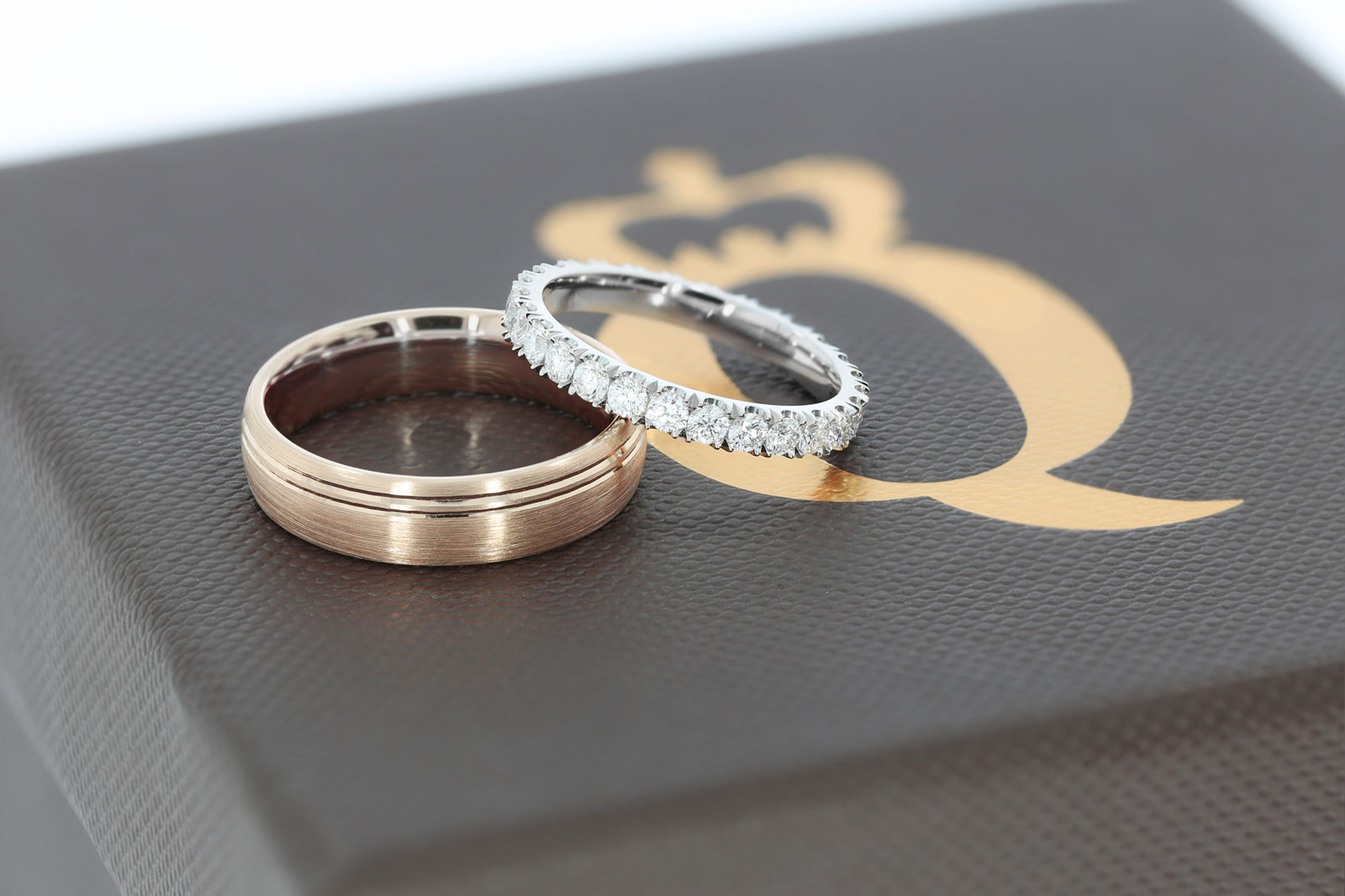 So where is my wedding ring from?
Just in case you fell in love with my wedding ring too, I thought I would tell you where it was from. But I don't just want to tell you where it's from because you love it. I want to tell you, because if you are in the market for jewellery, then you ABSOLUTELY have to visit my jewellers.
They are without a doubt the best jewellers I have ever stepped foot in. They aren't pushy, they stick to your budget, and they completely understand your vision. Not only that, but the jewellery is just incredible too.
So, both of our wedding rings are from Queensmith. They actually wrote about our engagement story on their journal. So if you haven't already read it on here, then you must pop over and give it a read.
I could not be happier with my engagement and wedding ring, and I will be back as soon as I can be for my next 'big' piece of jewellery.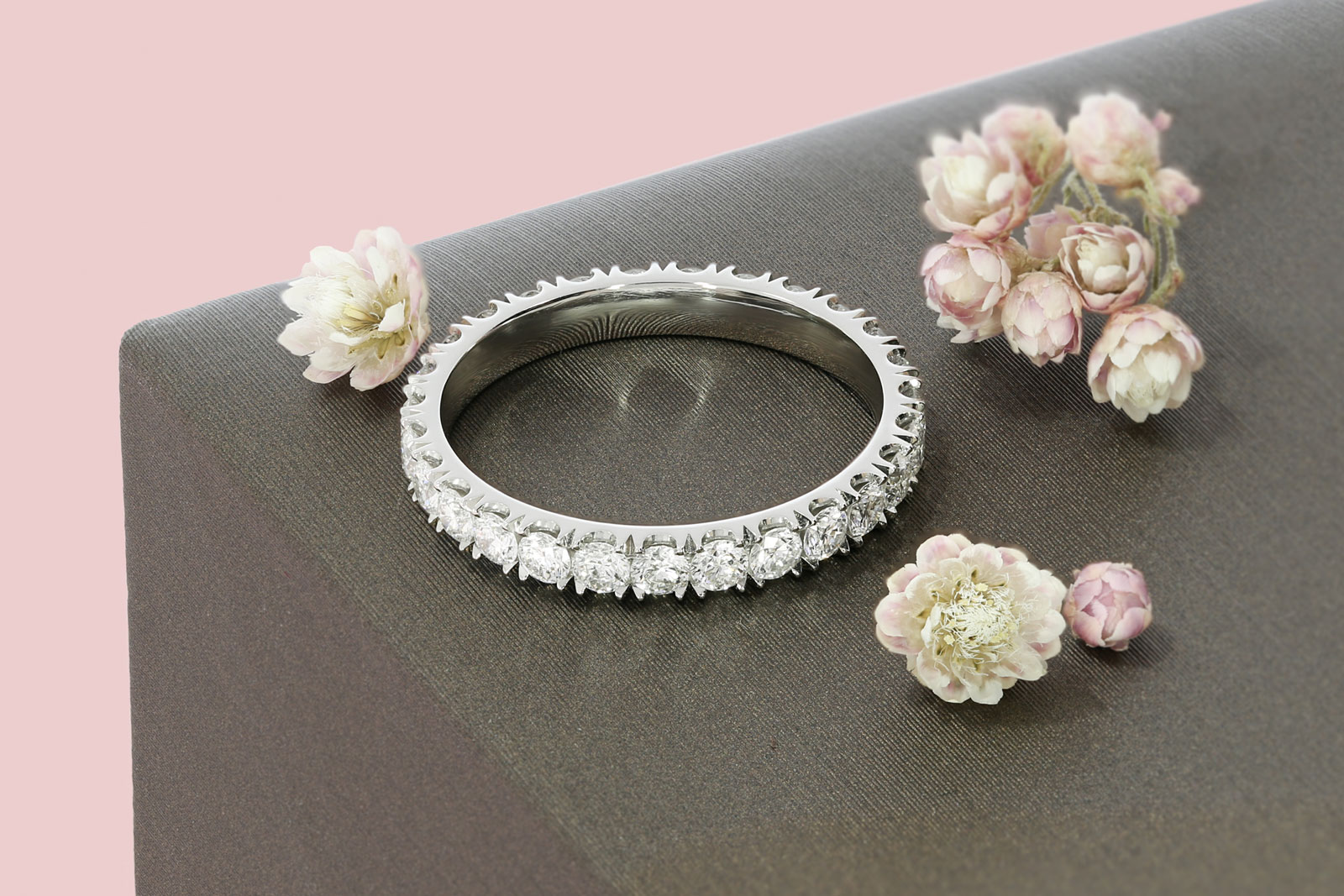 Disclaimer – We always endeavour to credit the correct and original source of every image that we use. If you think that this credit may be incorrect, then please contact us as info@houseofthree.co.uk